(CNN) —
Istanbul, Jakarta, Philadelphia, multiple locations in Libya, the Russian republic of Dagestan: within the past two weeks all have been the target of attacks by ISIS supporters or affiliates, killing and wounding dozens of people.
The Islamic State in Iraq and Syria is spreading its wings as it comes under greater pressure in its Iraqi-Syrian heartland. And its leader, Abu Bakr al Baghdadi, has threatened more of the same, from Saudi Arabia to the "crusader" countries and beyond.
ISIS' rhetoric celebrates indiscriminate attacks on civilian targets that are, in its view, symbols of Western power or decadence. So it described France as the "capital of prostitution and obscenity," and chose a rock concert as one target. It attacked groups of tourists between Istanbul's Hagia Sophia and Blue Mosque, and at a citadel in Dagestan. One focus of the suicide attacks in Jakarta was a Starbucks.
Beyond ISIS "branded" attacks – those launched by affiliates and members – ISIS also seeks to make political capital out of individuals who claim to be "inspired" by it, such as those in San Bernardino, California, in December and last week in Philadelphia.
FBI Director James Comey, who on Thursday visited the police officer injured in the Philadelphia attack, reiterated that the targeted attack, caught on video, was being investigated as a terror attack, and that the FBI was "working hard to understand [the gunman's] motives, directions, inspiration, anyone else involved, foreign travel, etc."
Comey said at this stage of the investigation, there is no evidence accused gunman Edward Archer was part of an organized cell or that other attacks were in the works.
There is no doubting ISIS' lure to a fringe of extremist Muslims and Muslim converts, but there is also the risk of overstating its capabilities and its ownership of terror attacks. The group is not beyond opportunism in taking credit for attacks in which it appears to have had no role.
Even so, some 1,150 people in 20 countries beyond Iraq and Syria are thought to have been killed in ISIS or ISIS-inspired attacks, and that toll has sharply accelerated in recent months.
Exporting terror
A year ago, ISIS was focused almost exclusively on carving out its self-declared caliphate. Overseas terror attacks in the style of al Qaeda did not appear high on the agenda, even if videos by its foot soldiers bragged about one day raising ISIS' flag over Downing Street, for example.
An early indication that ISIS' leadership favored overseas attacks came when the Belgian jihadist Abdelhamid Abaaoud – a high-profile member of the group, if only a lieutenant – plotted a series of gun and bomb attacks against police stations and other targets in his home country. The plot was disrupted by police raids in January 2015, one of which resulted in a shootout in the town of Verviers.
The central leadership began to talk more frequently and more specifically about overseas attacks, not just encouraging sympathizers to carry them out. Abu Muhammad al Adnani, ISIS spokesman and ideologue, said in March 2015: "Know that we want Paris – by Allah's permission – before Rome and before Spain, after we blacken your lives and destroy the White House, Big Ben and the Eiffel Tower."
And most recently, the "caliph" himself, Abu Bakr al Baghdadi, suggested ISIS will look for further opportunities to export its war to the "far abroad."
"We promise you that anyone who participates in the war on the Islamic State will pay a high price and will regret it, so, plot O America, plot O Europe, plot O Russia," he said in an audio message released at the end of December.
Throughout 2015, there was a steady stream of terror attacks that could be linked firmly to ISIS-associated groups, even if the relationship between them and the group's central leadership was often opaque. Among the most bloody were the beach attack in Tunisia (June), the dual suicide bombings in Ankara (October), the midair bombing of the Russian Metrojet airliner (November) and the Paris attacks (November.)
What, if any, role the central ISIS leadership had in the bombing of the Metrojet plane is still unknown. Its Sinai affiliate claimed the attack, and it was some time before the ISIS online publication Dabiq referred to it.
The suicide bomb attacks in Ankara were likely ordered by ISIS itself (it has no affiliate in Turkey). Turkish officials blamed the group but ISIS never made a formal claim of responsibility.
The Paris attacks in November were a landmark: the first clearly organized and claimed by ISIS itself from Syria rather than the autonomous actions of affiliates or individuals.
In a statement within hours of the attacks, ISIS warned they were the "first of the storm and a warning to those who wish to learn," suggesting the group was ready to order retaliation for the growing death and destruction caused by coalition airstrikes.
Expanding presence and foreign fighters
ISIS is able to carry out such attacks, depending on location, for several reasons.
It has a growing network of wilayat, or provinces – places where it has an established presence such as Libya, Yemen and Afghanistan – where government is weak and conflict endemic. In some instances it has sent fighters from Syria and Iraq to expand its presence in these places, most notably in Libya.
It also has a pool of experienced foreign fighters, including several hundred Indonesians and thousands of Moroccans, Saudis and Tunisians. A substantial number of Europeans are fighting with ISIS and other jihadist groups in Syria and Iraq: hundreds of French, Belgian, Danish and British nationals alone.
Chechens from the Caucasus, a growing number of fighters from central Asia and Uyghurs from the Muslim northwest of China – all can be found among the group's propaganda videos and photograph releases.
The ease with which most of the Paris attackers were able to get to Europe from Syria and travel across frontiers was an alarming sign of how difficult it is to track the movements of fighters and others who have spent time in ISIS-held territory. The flow of tens of thousands of refugees to Europe has made it easier for would-be terrorists to camouflage their travel, as has the ease with which they are able to obtain forged travel documents. ISIS may have seized hundreds of blank Syrian passports when it took the city of Raqqa, according to some reports.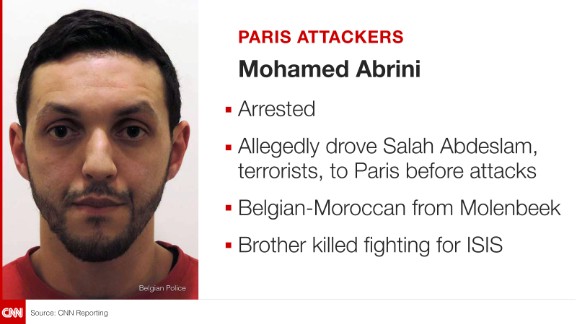 Photos: Paris attack suspects: What we know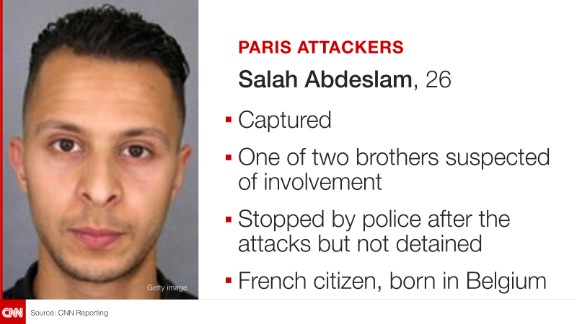 Photos: Paris attack suspects: What we know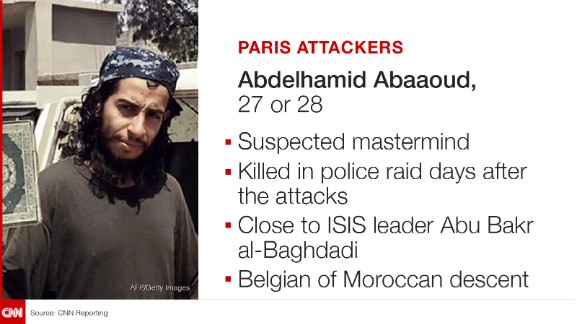 Photos: Paris attack suspects: What we know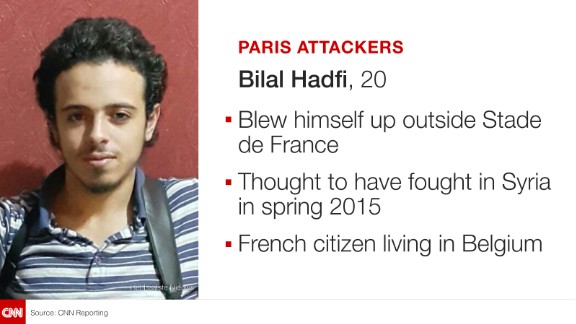 Photos: Paris attack suspects: What we know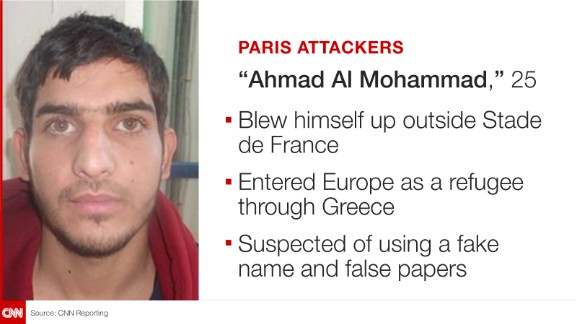 Photos: Paris attack suspects: What we know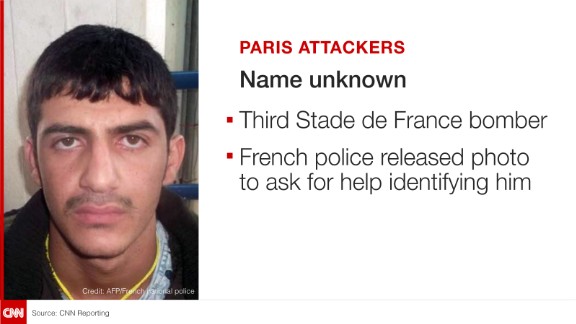 Photos: Paris attack suspects: What we know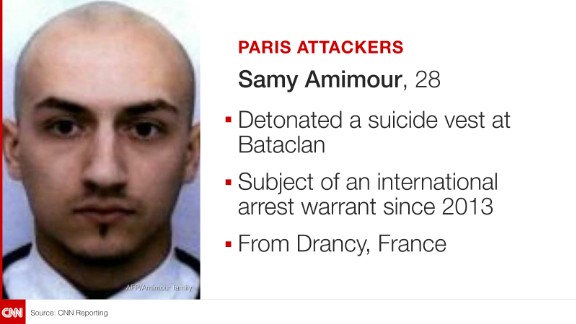 Photos: Paris attack suspects: What we know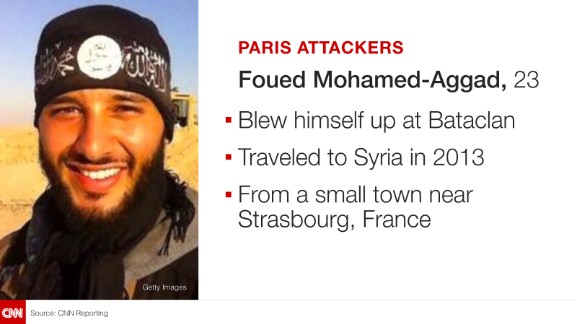 Photos: Paris attack suspects: What we know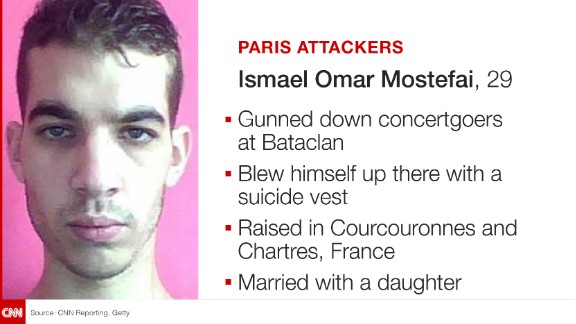 Photos: Paris attack suspects: What we know
Photos: Paris attack suspects: What we know
The disappearance of one of the Paris attackers, Salah Abdeslam, and several alleged co-conspirators suggests ISIS may have a network of safe houses and travel facilitators in Europe. Earlier last year, Abdelhamid Abaaoud was able to direct planning for the Belgian conspiracy from Athens before slipping back to Syria undetected. He returned to Europe to take part in the Paris attacks in November, before being killed by French police. Another person associated with the Paris plot entered Greece before catching a ferry to Italy.
Belgian officials have admitted they don't know how many Belgian fighters have returned home.
Alain Grignard, of the counterterrorism unit in the Belgian police, said in an interview in July: "To give you an idea of the scale of the challenge, in the past two years we've charged more people with terrorism offenses than in the 30 years before that."
"It's impossible to do surveillance on everybody."
So travel for ISIS jihadists is, if not easy, far from impossible. Another mass exodus from Syria across the Mediterranean in 2016 would make it less difficult.
Around the world, ISIS fighters are coming home, whether disillusioned with the cause or intent on opening a new front. Indonesian Security Minister Luhut Panjaitan said in November that of at least 800 Indonesians who had traveled to the Middle East to join ISIS, more than 100 had returned.
Affiliates multiply
Then there are the growing number of groups around the world that fly the ISIS flag. According to a study by terrorism analysts Intel Center last month, 43 groups around the world have announced their affiliation to or support of ISIS.
Some may amount to no more than a few dozen members and sympathizers. One group that emerged in Algeria late in 2014 executed a French hiker, but within weeks had been decimated by Algerian security forces. Others, like Jamaat Ansar Bait al-Maqdis in Egypt's Sinai Peninsula, and the Islamic State Libya, have military expertise, training facilities, heavy weapons and hundreds of fighters. ISIS' Libyan affiliate holds territory and a chunk of the Mediterranean coast, providing space to plan, travel and raise money.
Last month, a US intelligence assessment of ISIS underscored the group's growing reach in Africa and Asia. One U.S. official told CNN that "it was surprising to see their reach so far away," with the study mentioning followers and associated groups in countries like Indonesia and Bangladesh.
The great unknown is whether ISIS might try, or has already begun, to disperse at least some foreign fighters to broaden its terror campaign and strengthen these affiliated groups. It is already stretched in defending its core territory, but its style of terror attacks requires few individuals and in many cases little cash. For example, according to Turkish officials, the Istanbul suicide bomber this week was a Syrian who had registered as a refugee in Istanbul a week earlier.
Also unknown is whether ISIS may change its strategy as would-be foreign jihadists, especially from Europe, find it more difficult to reach the "caliphate" because of tighter border controls between Turkey and Syria and because ISIS controls less of that border than it did. The overwhelming number of fighters to have reached ISIS-held territories from abroad have historically come through Turkey. If would-be jihadists can no longer travel, would ISIS' leadership encourage them to plan attacks in their home countries?
The first few weeks of 2016 suggest ISIS is encouraging, directing and/or organizing a more classic terror campaign in as many overseas locations as possible. To many terrorism analysts, that only hastens the urgency with which it must be attacked in its "caliphate."