Story highlights
Wendy Davis says she and other women are discussing their abortions to put human face on Texas law Supreme Court will review
She says law is a sham aimed at denying Constitutional right to abortion by imposing two needless regulations
Editor's Note: Wendy Davis is a former state senator and 2014 gubernatorial candidate from Texas.
(CNN) —
For decades I chose silence. Like many other women in the shadows of the contentious debate over abortion rights in America, I chose not to tell the world about my deeply personal decision to end a pregnancy.
But two years ago I joined a growing number of women who are breaking that silence. Together, we are choosing to fight stigma and judgment by telling our stories to friends and family, to the press and the public and – most recently – to the U. S. Supreme Court.
My story begins when I had a medically necessary termination of a nonviable ectopic pregnancy. And then, even more heart-wrenching, I made the decision to terminate a much-wanted pregnancy, when, during my second trimester, my then-husband and I discovered that our baby daughter was suffering from a debilitating brain abnormality.
Wendy Davis: From teen mom to Harvard Law to famous filibuster
Distraught, we turned to four different doctors seeking some sliver of hope that she could live a sustainable life. Instead, each confirmed what we had already been told: She would likely not survive delivery. Even if she did, the life she lived would be one of suffering.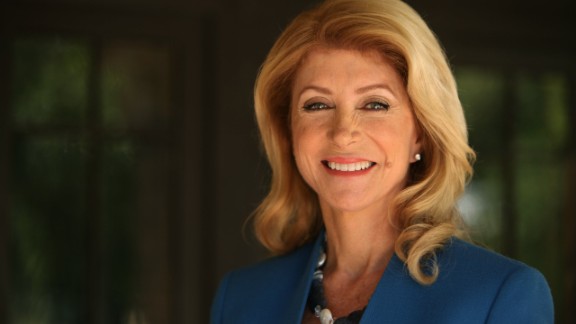 PHOTO: Courtesy of Wendy Davis
Guided by our doctors and held together by our faith and prayers, we made a decision to spare her the suffering we knew was inevitable. The grief that followed was indescribable, but never did we regret our decision. I cannot fathom a politician substituting his or her judgment for ours and making that decision for us.
My story is why I stood for almost 13 hours on the floor of the Texas Senate in June of 2013 in an effort to block passage of the deceptive clinic shutdown law that is currently under review by the Supreme Court.
I stood for all the women who've walked in my shoes before; I stood in solidarity with the vast array of medical professionals who insisted that the law's restrictions would harm rather than benefit women's health, as its supporters falsely claimed; I stood because I trust women to make these constitutionally protected decisions for themselves.
I stood because along with many others, I understood what this law really was: an attempt to sneak around the Constitution and four decades of Supreme Court precedent in order to block women from their right to safe, legal abortion.
Our lieutenant governor at the time admitted as much, tweeting out a graph showing how few abortion clinics would remain in Texas after passage of the law, and bragging that passage of the bill would "essentially ban abortion statewide."
At issue before the Supreme Court are two provisions from that law that were advanced under the sham justification that they would provide safer abortion care for women.
One requires that doctors performing abortions at a facility in Texas obtain admitting privileges at a hospital within 30 miles, and the second requires abortion facilities to meet the costly standards of "mini hospitals" known as ambulatory surgical centers.
Keep in mind that politicians, not doctors, pushed for these restrictions, concealing their true intentions, while brushing aside the medical experts who warned those requirements were medically unnecessary and would harm women.
The partial implementation of this law reduced the number of Texas abortion clinics from 42 to 19. If the law is fully implemented, only 10 clinics will remain in a state with 5.4 million women of reproductive age.
Shutting down reproductive care centers has made it increasingly difficult, and in some instances impossible, for a woman who has decided to exercise her right to end a pregnancy to get the safe, legal, high-quality care that she needs. This deceptive clinic shutdown law needs to be stopped, and it is up to the Supreme Court to do so.
Join us on Facebook.com/CNNOpinion.
Read CNNOpinion's Flipboard magazine.