Story highlights
Ryan Seacrest has been building an entertainment career since high school
The longtime "Idol" host now runs an empire, including "Kardashians," red carpets
Howard Stern may call himself the "King of All Media," but Ryan Seacrest may have a better claim to that title.
Consider the host, producer and mogul's list of credits: "American Idol," one of the most popular shows in television history. "American Top 40," the venerable radio countdown long led by Casey Kasem.
A fashion line, Ryan Seacrest Distinction. A charitable foundation for pediatric hospitals. Jennifer Lopez's new NBC cop show, "Shades of Blue." The Kardashian reality shows as well as E! News, of which he's managing editor. "Dick Clark's New Year's Rockin' Eve."
He's almost always in the public eye (or ear), whether it's overseeing the "Rockin' Eve" extravaganza – which he just did for the 11th year – or chatting on his radio show on Los Angeles' KIIS-FM.
Not seeing enough Seacrest? For the next five months, he'll be even more ubiquitous as "Idol" returns for its 15th and final season, starting January 6.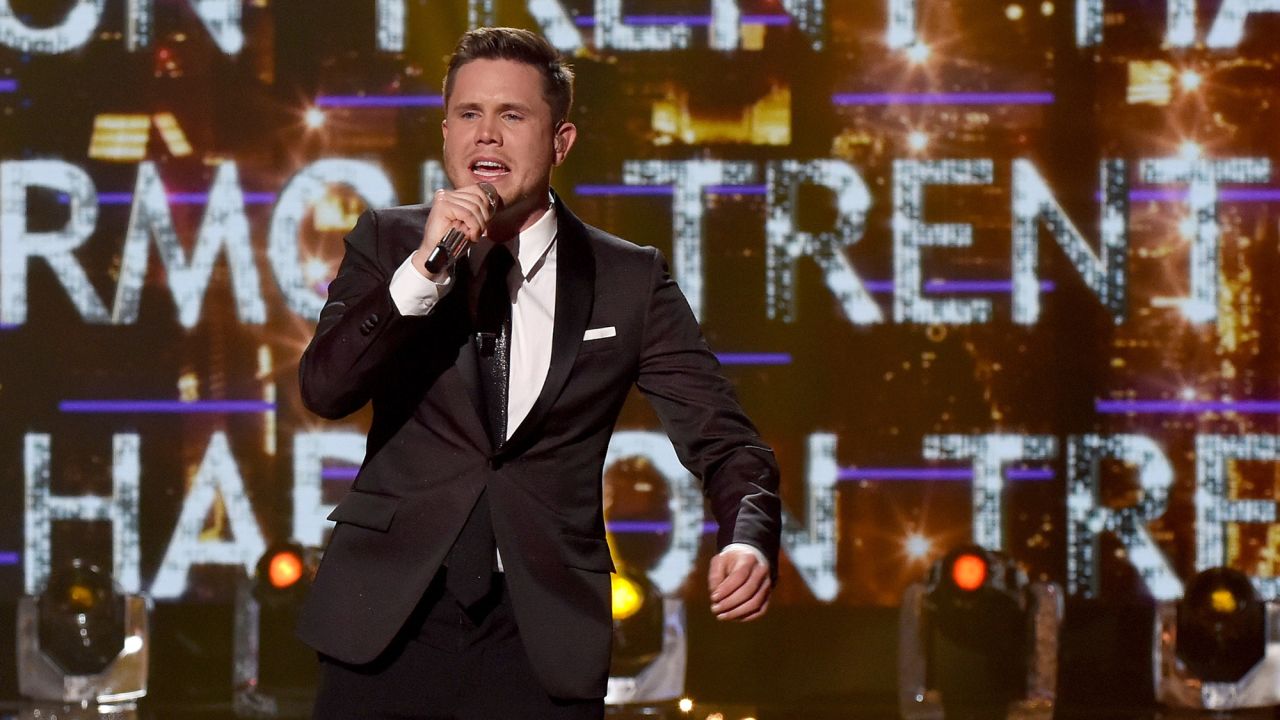 'American Idol' stars: Where are they now?
But though "Idol" was the major springboard to Seacrest's fame, "Rockin' Eve" may be equally important because of the man Seacrest succeeded: his mentor, Dick Clark.
"I studied him as a kid, and I had the fortunate opportunity to work with him for several years on New Year's Eve," he told the Hollywood Reporter after Clark's death in 2012.
By that point, Seacrest was powerful enough to bid for the "American Bandstand" host's prolific production company.
Not bad for the lawyer's son who once made mixtapes for his school bus drivers.
'Everything is connected'
Seacrest was born in 1974 and raised in the Atlanta suburbs. Even as a teenager, he was goal-oriented. In one oft-told story, he was embarrassed by his pudginess, so he cut his lunch intake from a pair of sandwiches to a bit of fruit.
And entertainment? First were the bus driver tapes. Then he impressed classmates by turning morning announcements into entertaining segments. Finally, when he was 16, came an internship with an Atlanta radio station.
"I remember thinking, 'Everything I do from this point on is a step,' " he told Details in 2007. "If I'm scrubbing the break room, I'm closer to the studio room. And if I'm in the studio room, I'm closer to the microphone. If I'm closer to the microphone … I really got the psychology of it – that everything is connected."
He dropped out of the University of Georgia after two semesters to pursue bigger dreams. He wouldn't be talked out of it, his mother, Connie, told The Wall Street Journal.
"I told (husband) Gary, 'You're a great attorney. Let me see you win this battle.' Ryan had all the answers," she recalled. "He was always older than his years."
Seacrest spent the late '90s trying to move up. Radio stardom came quickly enough: In 1994, not long after he arrived in Los Angeles, he started "Ryan Seacrest for the Ride Home," which was soon syndicated nationally. But his television career was a series of short-lived gigs, including ESPN's "Radical Outdoor Challenge" and the syndicated "Gladiators 2000."
The turning point came in 2001.
One weekend, he was deciding between an offer to host "Family Feud," the long-running game show, or a new summer talent show called "American Idol," where he'd initially interviewed as a judge.
The former was an established hit. But something about "Idol" spoke to him.
"They told me I had till Monday to decide," Seacrest told Details. " 'Family Feud' was the bigger opportunity. But for some reason – I'm still not entirely sure why – I ended up choosing 'American Idol.' "
Climbing up with the Kardashians
Seacrest, being Seacrest, didn't stop with "Idol." He was just the host; the show, spearheaded by 19 Entertainment, was essentially someone else's cash cow.
So, inspired by heroes such as Clark, he branched out. Red carpets. Reality shows. Product pitchman. More radio. More TV.
The Kardashians helped make it possible. Before "Keeping Up With the Kardashians" went on the air in 2007, Seacrest was amassing deals and credits – including one as Clark's co-host on "Rockin' Eve" – but hadn't overseen a breakout show.
Inspired by "The Osbournes," he had a colleague shoot a Kardashian family barbecue on Sunday afternoon. The colleague called immediately.
"(He said), 'They're so funny; they're so fun; there is so much love in this family, and they're so chaotic, they throw each other in the pool!' We watched it and rushed the tape to E! immediately, and that was the beginning," he recalled.
The show remains one of E!'s most popular and has spawned several spinoffs.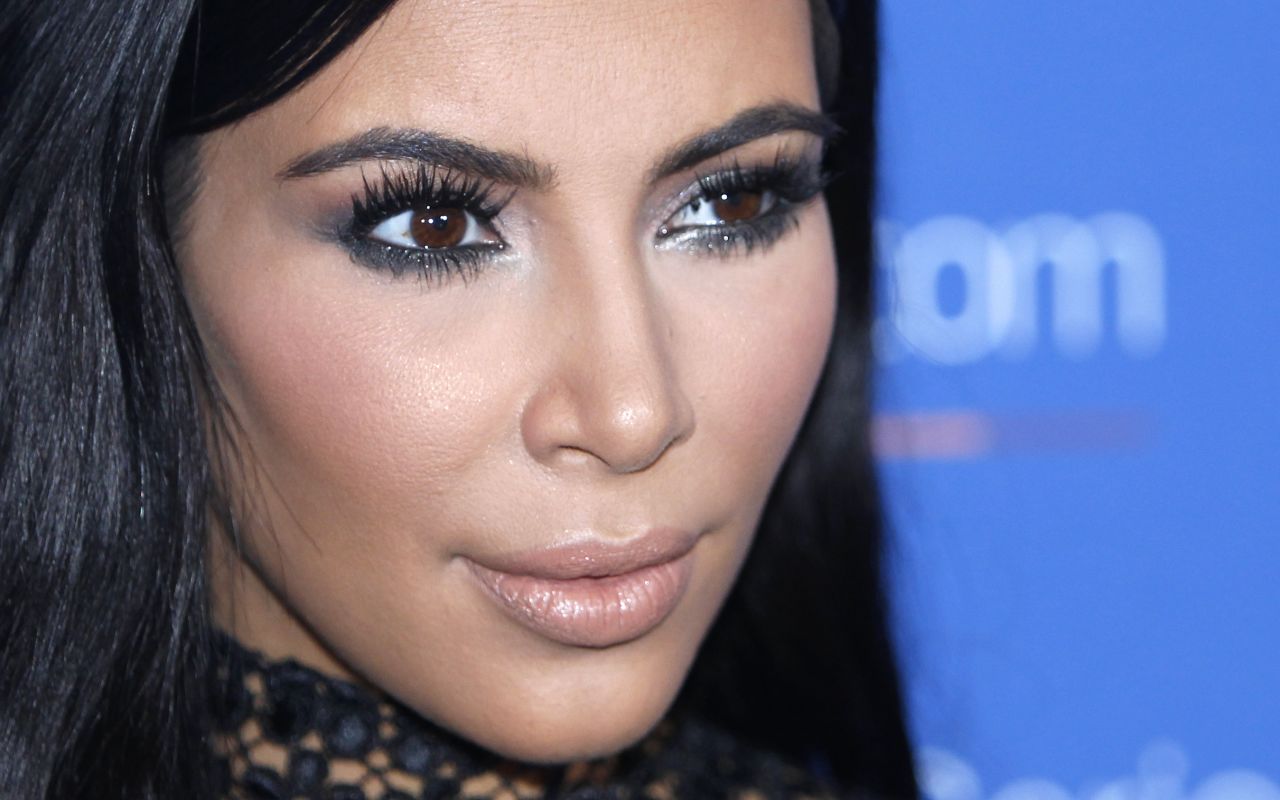 The Kardashian clan
Which has made overseeing the empire even more important. To this day, Seacrest maintains a relentless schedule. (If Stern doesn't want to share "King of All Media," then perhaps the late James Brown may consider parting with "The Hardest-Working Man in Show Business.") He's up well before dawn. He doesn't do lunch meetings. He even has a clean email inbox.
"I'll usually see an email and respond as quickly as possible," he told GQ. "My inbox is pretty active, but I try and see them all within 30 minutes to an hour of receiving them."
Not everyone has been enamored with Seacrest's energy. In a 2004 New York Times Magazine profile, Allison Glock wrote that he had "taken the art of the Personality and refined it to the level of German engineering."
More pointed was former "Idol" judge Simon Cowell.
"Ryan has the appeal of a dog that has been rescued from the pound," he told the publication. "That is his secret. He's grateful. He's happy. Always, always. If he had a tail, he'd wag it."
That optimism has only helped Seacrest, TV executive Ted Harbert told Details.
"Ryan Seacrest wasn't the first person to think of doing a reality show with Denise Richards, but he was able to sign her," he said. "He wasn't the first person to think of doing a show with the Kardashians, but he was able to sign them. There have been a handful of people in television history who could do that. You put him in a room with somebody, and he can sign them."
Indeed, Seacrest doesn't seem to have a bad word for anyone. He's always upbeat, even when talking about his childhood girth. His own spectacle, the Kardashians, may be an easy target for many, but the closest he comes to a backhanded compliment is calling them "a machine of entertainment."
He's more likely to offer effusive praise for them.
"I think it's amazing. It's a phenomenon. They are literally like a first family in this country," he told GQ.
Seacrest is only 41. His own idols – Clark, Larry King, Merv Griffin – worked into their 80s. (King – who recommended that Seacrest replace him on CNN's "Larry King Live" – is still at it.) But though he may have more big business plans to come, all he wants to be is your friend – "the world's friend," he told the Times Magazine.
Eleven years later, he expanded on that idea for GQ.
"I think the legacy that I hope to leave is that people think of me as their friend on the radio, their friend on TV, who made it look pretty easy and was a source or a conduit for escapism," he said.
"I don't do surgery, and it's not rocket science," he added. "My job is to get things started, get out of the way, and say good night."