Story highlights
Wayne Rogers was one of the original cast members on TV's "M*A*S*H"
The actor was also a shrewd businessman, real estate investor; produced Neil Simon plays
(CNN) —
Wayne Rogers, who portrayed wisecracking Army surgeon "Trapper John" McIntyre in the first three seasons of TV's "M*A*S*H," died Thursday, his publicist Rona Menashe told Reuters.
He was 82.
Rogers died of complications from pneumonia in Los Angeles, Menashe said.
Rogers' Trapper John was paired with Alan Alda's Benjamin Franklin "Hawkeye" Pierce in CBS' Korean War comedy-drama. The character was played by Elliott Gould in the 1970 movie.
The doctors, whether in surgical scrubs, Hawaiian shirts or bathrobes, had plenty of pithy one-liners. Fellow doctor Frank Burns and nurse Margaret "Hot Lips" Houlihan were favorite targets.
In one episode, Burns said he was taking a matter to "a higher authority." Trapper John quipped: "Aw, Frank… you're not going to write your mother again."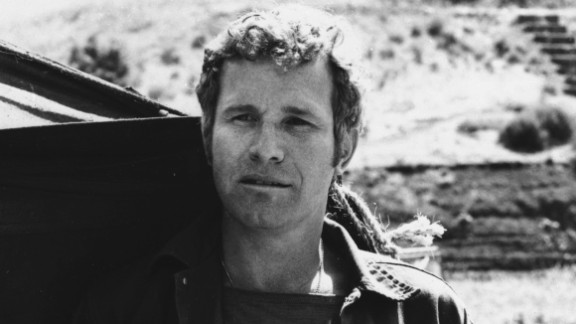 CBS/AP
Rogers left the series in a contract dispute in 1975, his character written off as having been discharged. He was replaced by Mike Farrell's B.J. Hunnicutt.
As former "M*A*S*H" writer Ken Levine notes, Rogers was "frustrated" because Trapper John and Hawkeye were supposed to be equals. But Hawkeye proved more popular with the public.
Rogers later said that had he realized "M*A*S*H" would last so long, he might have "kept my mouth shut and stayed put," according to Reuters.
But Rogers never had a problem with his castmates, and he and Alda stayed friends long after he left the show.
In a tweet, Alda said, "He was smart, funny, curious and dedicated. We made a pact to give MASH all we had and it bonded us. I loved Wayne. I'll miss him very much."
Nominally based on the 1970 Robert Altman film, the TV series "M*A*S*H" – which premiered in 1972 – focused on doctors of the 4077th MASH (an acronym for mobile Army surgical hospital) unit. The show didn't shy away from blood, featuring numerous scenes in the camp's operating theater.
Later seasons were even more unsentimental. The show dropped its already-limited laugh track. Its widely-watched 1983 finale ran more than two hours.
Rogers had other TV and movie roles, including a turn as San Francisco surgeon Charley Michaels in the TV comedy "House Calls" from 1979 to 1982.
Opinion: Wayne Rogers, and why we needed 'M*A*S*H'
Rogers was born in Birmingham, Alabama, in 1933. He graduated from Princeton University with a degree in history, and though he did some acting with a group out of college, he didn't devote himself to it full time until after military service in the 1950s.
Even then, he didn't limit himself. A shrewd businessman – he later became a notable real estate developer and investor, with producing credits on several Neil Simon stage hits – he worked on Wall Street as well. In recent years, he appeared as a panelist on the Fox News show "Cashin' In."
He told CareerBuilder.com that his creative side helped him achieve success in business.
"It was an advantage that I had no rules to follow, no premade decisions, no 'books' to tell me how to find success. This allowed me to take a creative approach rather than an administrative approach," he said. "It is my belief that the best results in business come from a creative process, from the ability to see things differently from everyone else, and from finding answers to problems that are not bound by the phrase 'we have always done it this way.' "
Before "M*A*S*H" came along, Rogers' roles included spots on several Westerns, "The Fugitive," "Combat!" and "Cannon."
Besides "House Calls," his post-"M*A*S*H" credits included playing himself in "The Larry Sanders Show," a recurring character on "Murder, She Wrote" and Southern Poverty Law Center co-founder Morris Dees in "Ghosts of Mississippi." He continued acting until the early 2000s.
CNN's Todd Leopold and Phil Gast contributed to this story.