Story highlights
Rep. Keith Ellison and CNN commentator Van Jones say curbing air pollution is good for our health and for the health of the planet.
Democratic group in Congress is calling for 100% renewable energy by 2050
Editor's Note: U.S. Rep. Keith Ellison, a Democrat, represents the 5th District of Minnesota. Van Jones is president of Dream Corps and Rebuild the Dream, which promote innovative solutions for America's economy. He was President Barack Obama's green jobs adviser in 2009. A best-selling author, he is also founder of Green for All, a national organization working to build a green economy. Follow him on Twitter @VanJones68. The opinions expressed in this commentary are solely those of the authors.
Boise Jones of Minneapolis, Minnesota, knows the pain and fear of rushing his child to the emergency room because he can't breathe. His son has been repeatedly treated for asthma and respiratory problems, and each year, 3,500 people in his neighborhood in North Minneapolis are hospitalized for the same reason. That isn't a coincidence.
Boise's community in North Minneapolis is exposed to more air pollution from the burning of fossil fuels than anywhere else in the state. Because of his son's condition, Boise was inspired to take action and enter the renewable energy industry to make a difference.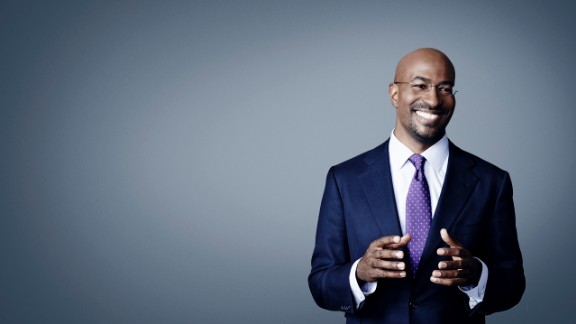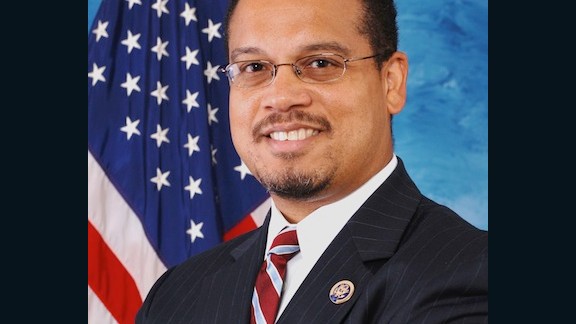 As the New Year begins, we are faced with an urgent question: What will we do to help Boise Jones, his son and those like him in 2016?
Across the Atlantic, world leaders agreed earlier this month to reduce fossil fuel emissions and prevent the most dangerous impacts of climate change by keeping the global temperature increase to less than 2 degrees Celsius. The deal made in Paris was historic. We have long needed a global agreement to address climate change and a commitment to curb emissions.
It gives us a fighting chance to protect our way of life. But now that we have a deal, what's next? How do we meet these lofty goals? How do we make sure everyone benefits? And most importantly, when will this make a difference for Boise and others suffering the most from fossil fuel pollution and climate change? The truth is, change can't come soon enough.
One thing we can do right away is strengthen the push for ambitious clean energy standards and climate action. As we move past the agreement made in Paris, it will be crucial to keep pressure on nations to meet and even exceed their commitments. The United States can and should lead the way.
At the beginning of the Paris climate talks, the Congressional Progressive Caucus, the largest caucus within the House Democratic Caucus, introduced a climate resolution calling for the United States to achieve near zero greenhouse gas emissions by 2050, 50% of its electricity from renewable sources by 2030 and a transition to 100% renewable energy by 2050. The resolution also calls for forcing polluters to pay for the damage they cause and directing 25% of the revenue generated into disproportionately impacted communities.
Climate change, caused by greenhouse gases, is linked to the spread of asthma. So cutting pollution that causes climate change will also help every child breathe clean air.
In addition to saving lives and literally helping people breathe easier, this kind of commitment to climate action presents an opportunity to create millions of new jobs in clean energy and countless new possibilities for innovation in sustainable technology, infrastructure and manufacturing.
Ambitious climate action isn't pie in the sky; it's already happening.
California, for example, gets nearly 30% of its power from renewables and is one of the most energy-efficient states in the nation. It was an early adopter of a clean energy future, and the economy has not suffered. It also has a climate investment fund that takes money out of polluters' pockets and invests 25% of that fund into the poorest and most polluted communities in the state.
California's investments in a clean energy economy are changing lives. Denny Sysaknoi grew up in a violent neighborhood in Fresno. He was kicked out of school at an early age and was arrested at 16 for possession of a firearm
But opportunities in green energy have meant new opportunities for young men such as Denny. He is now a crew leader with a Central Valley solar installer.
Their investments are also saving people thousands of dollars a year, despite claims by the fossil fuel industry that clean energy would cost more.
Maria Zavala lives in an area with some of the worst air pollution in the country and opted for solar panels on her roof. As a result, her power bill went from $200 to $1.50 a month.
December 12, 2015, was a day for celebration, but now we need to get to work making the goals laid out in the Paris Agreement a reality. That is exactly what the CPC resolution is about, and that is what is already happening in places such as California.
This resolution is an invitation to members of Congress and the grassroots to join the CPC, Green for All and other partners in capitalizing on this vital moment in history. Together we can address one of the greatest challenges in human history, save countless lives and shape a green economy that provides prosperity for everyone.
This is a people's movement with a role for all of us to play; let's get to work.
Join us on Facebook.com/CNNOpinion.