Story highlights
NEW: Sanders campaign says a deal has been reached
Sanders' campaign filed a lawsuit Friday night over the DNC's blocking of its voter data
Clinton is dominating the Democratic race, leading 59%-26% nationally
[Breaking news update, Saturday 12:10 a.m. ET]
The Democratic National Committee has agreed to allow the Bernie Sanders campaign to regain access to voter files.
[Previous story published Friday, 7:59 p.m. ET]
(CNN) – A powder keg of resentment from Bernie Sanders and liberal Democrats toward the party's establishment finally ignited Friday with a barrage of accusations, insults and a federal lawsuit.
For months, the Sanders camp has seethed that the Democratic National Committee was already in the bag for Hillary Clinton, purposefully scheduling debates on nights when fewer people are likely to watch – like the one slated for Saturday night in New Hampshire.
That tension spilled into the open on Friday after the DNC cut off Sanders from a crucial voter database, saying the campaign wrongly accessed data gathered by Hillary Clinton's team. Sanders filed suit in federal court Friday evening seeking to regain access to the voter data.
But the fight is about much more than a technical breach. It's a battle over the future of the Democratic Party with Sanders representing a progressive wing disenchanted with Clinton and a party establishment it feels is enabling her.
"Bernie Sanders' campaign is transformative for America," his campaign manager Jeff Weaver told CNN's Wolf Blitzer on "The Situation Room" Friday. "Two million contributions have come in. Those contributions paid for the data that the DNC has stolen. Those voters and volunteers – that's their data. That's not Debbie Wasserman Schultz's data," he added, referring to the DNC chairwoman.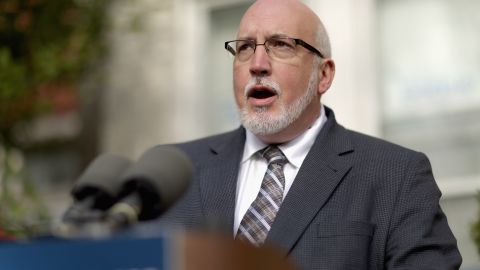 The breach was revealed at a time when Sanders' candidacy is fading from its summer highs and Clinton is dominating the Democratic race, leading 59%-26% nationally, according to a Monmouth University poll Wednesday.
The breach was revealed at a time when Sanders' candidacy is fading from its summer highs and Clinton is dominating the Democratic race, leading 59%-26% nationally, according to a Monmouth University poll Wednesday.
A "democratic socialist," Sanders has effectively become the vehicle for liberals unhappy with their options – and to some extent, President Barack Obama – building momentum this summer with huge rallies in liberal enclaves on the coasts and college towns like Madison, Wisconsin.
Sanders' campaign was the one that crossed the firewall and looked at Clinton campaign data, but the Vermont senator's operation is using the incident to throw everything it can muster at the DNC. The message: We're getting screwed.
The campaign activated its email list to launch a petition against the DNC. And is' more liberal allies are joining in the fray. "Last week, the Working Families Party chose our candidate, and today, it looks like the DNC has chosen theirs," said Working Families Party National Director Dan Cantor, a reference to their endorsement of Sanders.
Clinton campaign manager Robby Mook let loose Friday evening, with Mook described the incident to reporters Friday evening simply "as a very egregious breach and our data was stolen. And he noted Sanders' petition email, which could be seen as a fundraising pitch for the Vermont senator.
"This is incredibly disappointing," Mook said, before driving the knife deeper. "This is someone who said he was going to run a different kind of campaign. Their staff stole data from their campaign and they are now fundraising off it."
The DNC's Wasserman Schultz almost dared Sanders to sue.
"The Sanders campaign doesn't have anything other than bluster at the moment that they can put out there," she said on CNN, arguing that her office had been "trying over the last two days to get an analysis from the Sanders campaign that at this point they have refused to provide."
In an internal message to Democratic National Committee members, the chairwoman charged that Sanders' campaign "inappropriately and systematically accessed Clinton campaign data, and in doing so violated the agreement that all the presidential campaigns have signed with the DNC."
As it fights a public and legal battle over its access to the voter data the DNC cut off, the Sanders campaign has acted internally to address the data issue, firing digital director Josh Uretsky on Thursday after party officials alerted them campaign staff tapped into a software gap to access valuable information used by the Clinton campaign. But it feels the DNC's punishment is too harsh. "The failings of one or three or four young people who have made misjudgments in campaign is not cause for them to issue a death penalty on the Sanders campaign," Weaver said on "The Situation Room."
Saturday night debate
Ironically, the data dustup and resulting lawsuit and anger may fuel more interest in Saturday night's debate, scheduled on the last weekend before Christmas and airing opposite a Dallas Cowboys-New York Jets football game.
Until now, the debates have been the most visible flashpoint between the DNC and candidates competing against Clinton.
Clinton came into the year as the inevitable nominee — even Sanders' camp has been surprised about how well he has performed this year — against a weak Democratic bench exemplified by former Baltimore Mayor Martin O'Malley and ex-Virginia Sen. Jim Webb, there was little desire among establishment Democrats to allow a contentious, prolonged primary like the one in 2008 that saw Barack Obama outlast Clinton.
That feeling changed this summer with Clinton struggling and the Republicans drawing record ratings at early sessions where they repeatedly hit Obama and the Democratic agenda.
"Think about it. The Republicans stand before the nation, they malign our President's record of achievements, they denigrate women and immigrant families, they double down on trickle-down, and tell their false story," Democratic candidate Martin O'Malley said in August. "And we respond with crickets, tumbleweeds and a cynical move to delay and limit our own party debates."
A pair of Democratic Party vice chairs – Hawaii Rep. Tulsi Gabbard and Minneapolis Mayor R.T. Rybak – broke rank with other DNC leaders and called for more debates. And in September, protesters supporting O'Malley and Sanders, including a top O'Malley aide, protested outside the Democratic Party headquarters, demanding more debates.
"I think if you look at the pattern of conduct — we've obviously had concern about the Saturday night debate schedule and its impact on the ability of campaigns to get their message out – in this case it looks like they are trying to help the Clinton campaign," Weaver said Friday afternoon of the DNC.
Even Webb, whose campaign never got off the ground and who quit after the first debate, jumped in, tweeting: "Good for Bernie. The DNC is nothing more than an arm for the Clinton campaign"
Republicans, of course, watched all this with glee.
"Every candidate has equal access to our superior data file at the RNC because we believe primaries should be a process free from party interference and that puts voters and campaigns first. That's why it is so troubling to see the DNC engage in such heavy-handed favoritism benefitting Hillary Clinton, a pattern which will continue tomorrow night with another debate deliberately scheduled to limit viewership," said Sean Spicer, the RNC's chief strategist and communications director.
Nebraska Sen. Ben Sasse joined in, saying Sanders should seek another way to the White House.