Story highlights
CNN and outside commentators weigh in on winners and losers in the CNN GOP Debate in Las Vegas
Donald Trump announced he won't make an independent bid; Cruz, Rubio throw sparks; Bush finally fights back against Trump
(CNN) —
Republican candidates for president took part in their party's last debate of the year Tuesday night on CNN. Following is a range of views from international commentators. The opinions expressed are solely those of the authors.
David Gergen: Trump makes electric announcement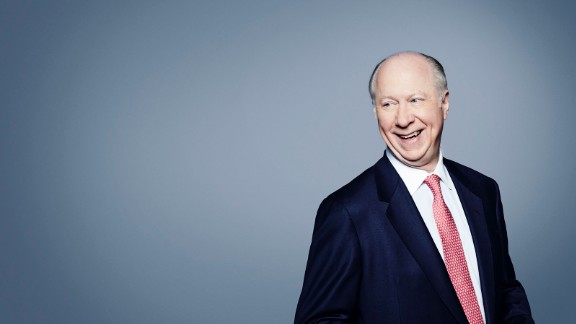 As soon as the nine Republican candidates came on stage in Vegas last night – six in red ties, the seventh in a red dress – you suspected that it might be a repetitive evening.
And so it was: For the most part, the candidates repeated what they have said in other forums, they had familiar disagreements, and their closing statements echoed old themes. No clear winner emerged, and judging from Twitter, there was less audience engagement.
But there were two electric elements:
One was the nastiness of the exchanges between Donald Trump and Jeb Bush and then again, between Marco Rubio and Ted Cruz. It is rare to see such deep personal disdain as between Bush and Trump. For the first time, Bush went toe-to-toe and succeeded. I doubt it will change the trajectory of the campaign but Bush supporters could certainly take heart.
The animosity between Cruz and Rubio seems more political than personal: they are jockeying against each other to be the lead alternative to Trump. In my book, Cruz was the better of the two, as Rubio for the first time seemed flustered, especially on immigration.
The other electrical element came five minutes before the close when Trump made his most emphatic promise to date that he would not bolt to run as an independent. Many don't believe him, and it is easy for him to be so conciliatory when national polls show him 20-plus points ahead.
But after taking so firm a pledge in front of millions, I just don't think he can or will reverse course. Indeed, that pledge could well be remembered as the highlight of the debate.
David Gergen is a senior political analyst for CNN and has been a White House adviser to four presidents. A graduate of Harvard Law School, he is a professor of public service and co-director of the Center for Public Leadership at the Harvard Kennedy School. Follow him on Twitter: @david_gergen.
S.E. Cupp: Cruz, Rubio finally have the debate we need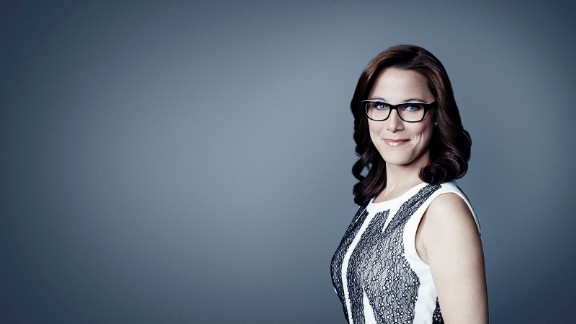 Tonight's focus on foreign policy was a good platform for some candidates, and a very trying one for others.
Ben Carson was utterly incoherent. It's time for his supporters to admit that as much as they like and admire him, he just isn't prepared to be president and turn their attention to another candidate.
Donald Trump was typically imprecise. He struggled to explain what he means by "closing the Internet," and even earned a number of boos from the audience for attacking Jeb Bush. Trump's supporters seem to prize attitude over precision so, like past debate performances, I don't expect this one to change his standings.
Ted Cruz was in the spotlight for the first time, and he had a mixed performance.
On the long-awaited battle with Marco Rubio over their competing approaches to foreign policy and national security, Marco Rubio consistently won the points. This just isn't the climate or the constituency in which Cruz's nuanced positions can land. The candidates with more muscular positions to "keep us safe" are going to win the day. On immigration, however, Cruz had the upper hand.
The Cruz-Rubio matchup was the race many of us were anticipating before Trump got in, and the more we get to see them make their case, the more it feels like the debate we should be having.
S.E. Cupp is the author of "Losing Our Religion: The Liberal Media's Attack on Christianity," co-author of "Why You're Wrong About the Right" and a columnist at the New York Daily News.
Errol Louis: The governors bring it, Trump coasts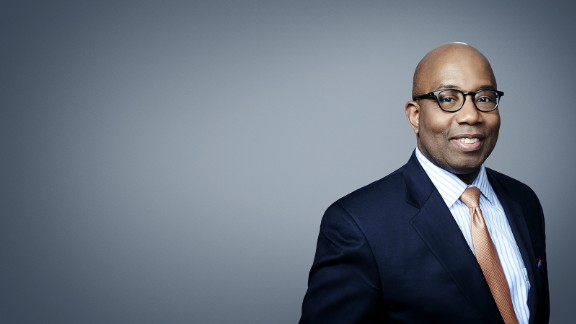 CNN
There was a split victory in the final Republican debate of 2015, with the biggest win going to the past and present governors running for president, Chris Christie of New Jersey, Jeb Bush of Florida and John Kasich of Ohio.
The debate's emphasis on national security tilted the discussion in favor of the candidates with executive government experience – an advantage Christie exploited by repeatedly referring to his background as a federal prosecutor and by pointedly dismissing an exchange between Sens. Cruz, Rubio and Paul about past votes on immigration reform.
"Nobody in America cares about that," Christie said bluntly.
Kasich sounded a similar note, invoking the words of his young daughter, who hates the anger, shouting and insults that often crowd out debate.
Bush turned his best debate performance so far this season, directly attacking frontrunner Donald Trump: "Donald is great at the one-liners. But he's a chaos candidate. He'd be a chaos president," Bush said. At another point he told Trump that "You're not going to be able to insult your way to the presidency. That's not going to happen."
The other big winner was Sen. Ted Cruz, who is positioning himself as a favorite among religious conservatives in the Republican base. While forcefully criticizing Rubio's past votes on immigration, Cruz cited a popular right-wing radio host, Mark Levin, who will almost certainly play the shoutout to his large national audience tomorrow.
And frontrunner Donald Trump can count the debate as a win, inasmuch as he did nothing to endanger his lead position and did not lash out at other candidates as much as in past debates – and he made news to boot, by pledging not to run as a third-party candidate.
That will be good enough for Trump's supporters, who will likely overlook a gaffe Trump committed: when asked to discuss how he'd manage the nation's nuclear triad – the military's ability to deliver nuclear weapons by land, sea and air-based missiles – it was painfully obvious that Trump had no idea what the phrase means.
The other candidates continued to struggle. Carson and Fiorina, who lack government experience, seemed out of place in a discussion about border security, international diplomacy and other issues on which they have no history. Sen. Paul's libertarian position on avoiding the reckless use of military force put him at odds with the pro-war sentiment of the other candidates and the Republican base.
At one point, after Christie vowed to ramp up military action in the Middle East, Paul said "I think if you're in favor of World War III, you have your candidate."
The fact that most of the nine candidates on stage had strong performances is a testament to the way debates make candidates better. It also means the large Republican field won't be shrinking anytime soon.
Errol Louis is the host of "Inside City Hall," a nightly political show on NY1, a New York all-news channel.
Constanze Stelzenmueller: Not a reassuring night for Europeans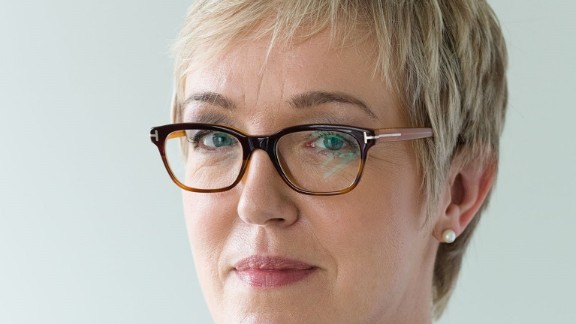 So, what did this European learn from tonight's Republican presidential candidate debate?
1. The debates seem to be a cunning device for winnowing out candidates lacking in stamina. In the "no chance of winning and living on another planet" category are Ben Carson and Rand Paul. In the "no chance and looking like a moderate Republican that a European would recognize as a throwback to say, 1990" category there's John Kasich. In the "no chance, but still fighting hard" category are Carly Fiorina, Chris Christie and Jeb Bush. And then there's the "no chance of winning but actually seemed to be trying to restrain himself (probably the strangest sight tonight)": Donald Trump.
So that leaves us with Ted Cruz and Marco Rubio. The latter is more reasonable (and also stands out for not suggesting violating the Geneva Conventions and deliberately killing innocent bystanders). The former is simply more dangerous.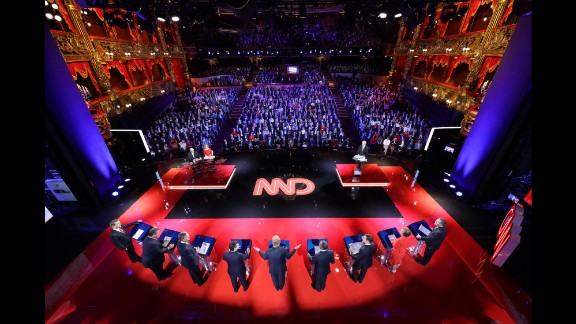 Photos: One debate moment from seven different angles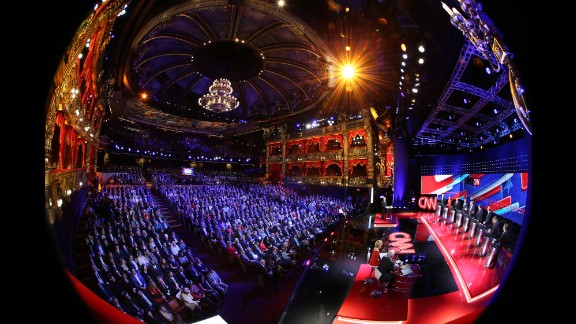 Photos: One debate moment from seven different angles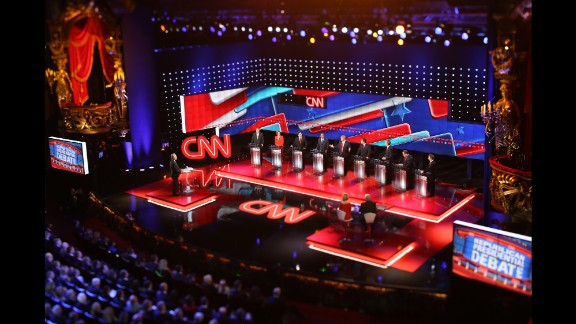 Photos: One debate moment from seven different angles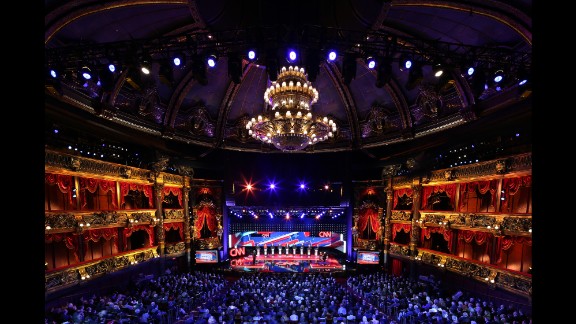 Photos: One debate moment from seven different angles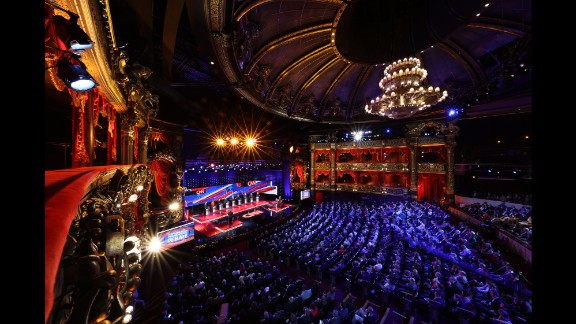 Photos: One debate moment from seven different angles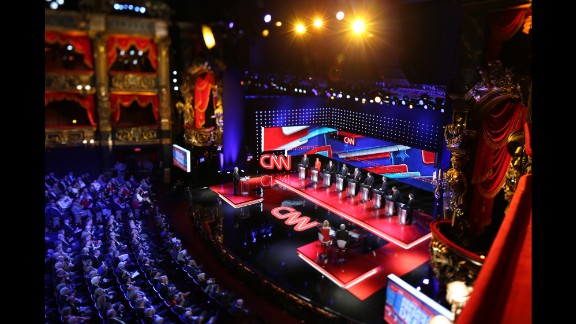 Photos: One debate moment from seven different angles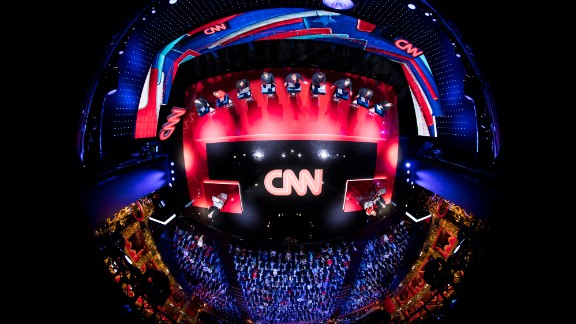 Photos: One debate moment from seven different angles
2. The best grasp of foreign policy in Tuesday night's debate (which is of deep interest for European allies) was demonstrated by Bush and Rubio. Meanwhile, I only noticed Kasich mention Europe (I know this election isn't about us, but it's reassuring for an ally when we do get a mention).
3. Cruz and Rubio appear to have accurately assessed themselves as the other's greatest danger. I look forward to future duels and already enjoyed the line from Cruz about the difference between a fireman and an arsonist.
4. Meanwhile, as this debate is going on, the Transatlantic Trade and Investment Partnership, a crucial transatlantic free trade treaty, is tanking. Europe and the U.S. seem determined to slap visa restrictions on each other. And in the Middle East and Eastern Europe, there is every reason to fear an unraveling of regional orders and an escalation of violence. Who profits? Not America. And not Europe.
5. Oh, and I saw a commercial informing me that the fourth season of "House of Cards" is coming. Many Europeans sort of assume that the show is a reflection of U.S. politics. Like they used to think the West Wing was. Think about it…
On the whole, not a reassuring night for this particular European.
Constanze Stelzenmueller is the Robert Bosch Senior Fellow at Brookings' Center for the United States and Europe. She is also the former director of the German Marshall Fund's Berlin office and was an editor at the German weekly DIE ZEIT.
Haroon Moghul: Bush a (relative) voice of reason on Muslims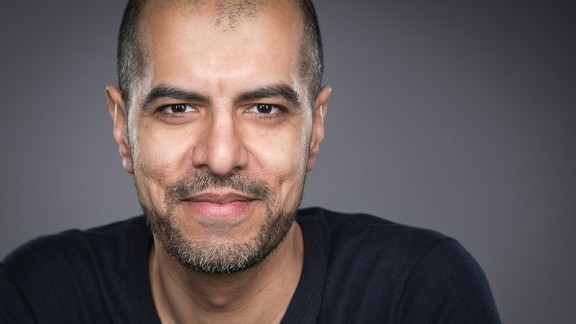 Courtesy of Haroon Moghul
When I heard the Republican debate would focus on national security, I anticipated lots of bluster and dangerous anti-Muslim, anti-immigrant fear-mongering. In that I was not disappointed. Though Sen. Rand Paul made a case for civil liberties, he stood nearly alone.
Jeb Bush stressed the importance of good relations with Muslim countries for defeating ISIS, but Muslims matter beyond where we stand on someone else's foreign policy. As a national security debate, one might have expected mention of gun violence; there was none, no mention of climate change (except to dismiss it), and no consideration for how our country could possibly pay for the massive surveillance state and endless war the candidates believe are so necessary (except to cut taxes, I guess).
Neither was there any mention of domestic terrorism, of surging white supremacist rhetoric and violence, of police brutality, of hate crimes against Sikhs, Latinos, Muslims and Jews, of a shooting at a Planned Parenthood office. Apparently only one kind of terrorism matters: The kind that doesn't require the GOP to challenge its base. That's called political correctness, and it's the reason we are less safe today.
Winner: By emphasizing the need to maintain respectful relations with the Muslim world, Jeb Bush reminded us of the mature, realistic, electable Republicans of years before.
Loser: Terrorism is the use of violence against civilians for political purposes, which is exactly what Donald Trump called for.
Haroon Moghul is a fellow at the Institute for Social Policy and Understanding. He is an author, essayist and public speaker. Follow him @hsmoghul.
Maria Cardona: Candidates play 'Quien es mas macho?'