Story highlights
Turing exec Martin Shkreli pays $2 million for a one-of-a-kind album
The Wu-Tang Clan produced just one copy of the album, to be sold to the highest bidder
It was conceived as a one-of-a-kind collector's item like no other in the history of music, a piece of art equivalent to "owning the scepter of an Egyptian king."
Legendary rap group Wu-Tang Clan announced in March 2014 that it would produce just one copy of "Once Upon a Time in Shaolin" to be sold to the highest bidder. The 31-track album would come in a hand-carved box with a leather-bound book of parchment paper containing lyrics and backstory.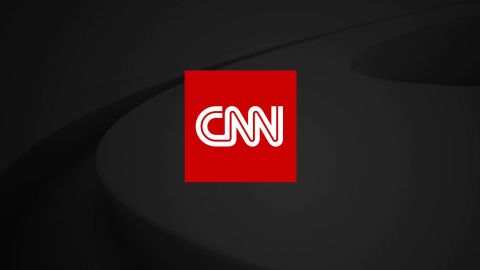 Rumors swarmed over who would end up with one of hip-hop's most coveted albums of all time, with director Quentin Tarantino, a Wu-Tang fan and associate, leading the odds. According to Clan producer RZA, mastermind of the project, "private collectors, trophy hunters, millionaires, billionaires, unknown folks, publicly known folks, businesses, companies with commercial intent, young, old" expressed interest.
Today, the buyer was revealed in a Bloomberg Businessweek exclusive as none other than reviled pharmaceutical CEO Martin Shkreli. His biggest prior claim to fame was raising the price on a drug used by AIDS and cancer patients from $13.50 to $750 per pill after his company, Turing Pharmaceuticals, bought the rights to it (he later promised to lower the price).
A collector of music memorabilia who famously purchased late Nirvana frontman Kurt Cobain's Visa card (and sometimes breaks it out for fun when the restaurant check comes), Shkreli reportedly purchased the album for $2 million.
Given Shkreli's reputation as "the most hated man" in America, the announcement drew widespread jeers from fans, music critics and even those who never paid much mind to the rap collective before.
"Martin Shkreli is so lonely he spent $2 million on the new Wu-Tang album to hopefully buy friends," comedian Mike Glazer said on Twitter.
"The first thing we do when the uprising begins is liberate the Wu-Tang album from Martin Shkreli's house," journalist Tom Gara tweeted.
Anticipating this sort of outcome, fans launched a Kickstarter campaign in 2014 to raise money to bid on the album. The attempt fell far short of its $5 million goal, raising just $15,406.
Even the Wu appears to be distancing itself from the transaction, which was handled by online auction house Paddle 8.
"The sale of Once Upon a Time in Shaolin was agreed upon in May, well before Martin Skhreli's business practices came to light. We decided to give a significant portion of the proceeds to charity," RZA wrote in an email to Bloomberg Businessweek.
The Clan had initially wanted to forbid the buyer from publicly releasing the album for 88 years but eventually loosened the terms to ensure that it was never sold commercially.
Shkreli appears to be taking the criticism in stride. He tweeted the article from Bloomberg when it came out and followed it up with the quip, "If there is a curious gap in your favorite artist's discography, well, now you know why" (which, unsurprisingly, drew lots of threatening Wu-Tangisms like "protect ya neck" and "remember, Wu-Tang Clan Ain't Nuthing ta f**k wit.")
Later on, he asked for "poll suggestions" for "which artist should I now approach to buy my next private album from?"
Shkreli told Bloomberg he has not listened to the album. He's saving it for a "rainy day."