Editor's Note: Jin Hee Lee is the deputy director of litigation at the NAACP Legal Defense and Educational Fund, Inc. The opinions expressed in this commentary are hers.
Story highlights
Jin Hee Lee: Racial diversity is integral to higher education and breaking down stereotypes
Lee: College should be an outlet that promotes diversity and welcomes challenging new ideas
Race matters. That is as true today as ever before, especially when it comes to higher education. One need only read the latest headlines about student unrest in colleges and universities across the country, or listen to all the supporters of race-conscious college admissions in the case, Fisher v. University of Texas, which is being argued before the Supreme Court on December 9. And race matters as much for Asian-Americans and Pacific Islanders as any other racial or ethnic group in the United States.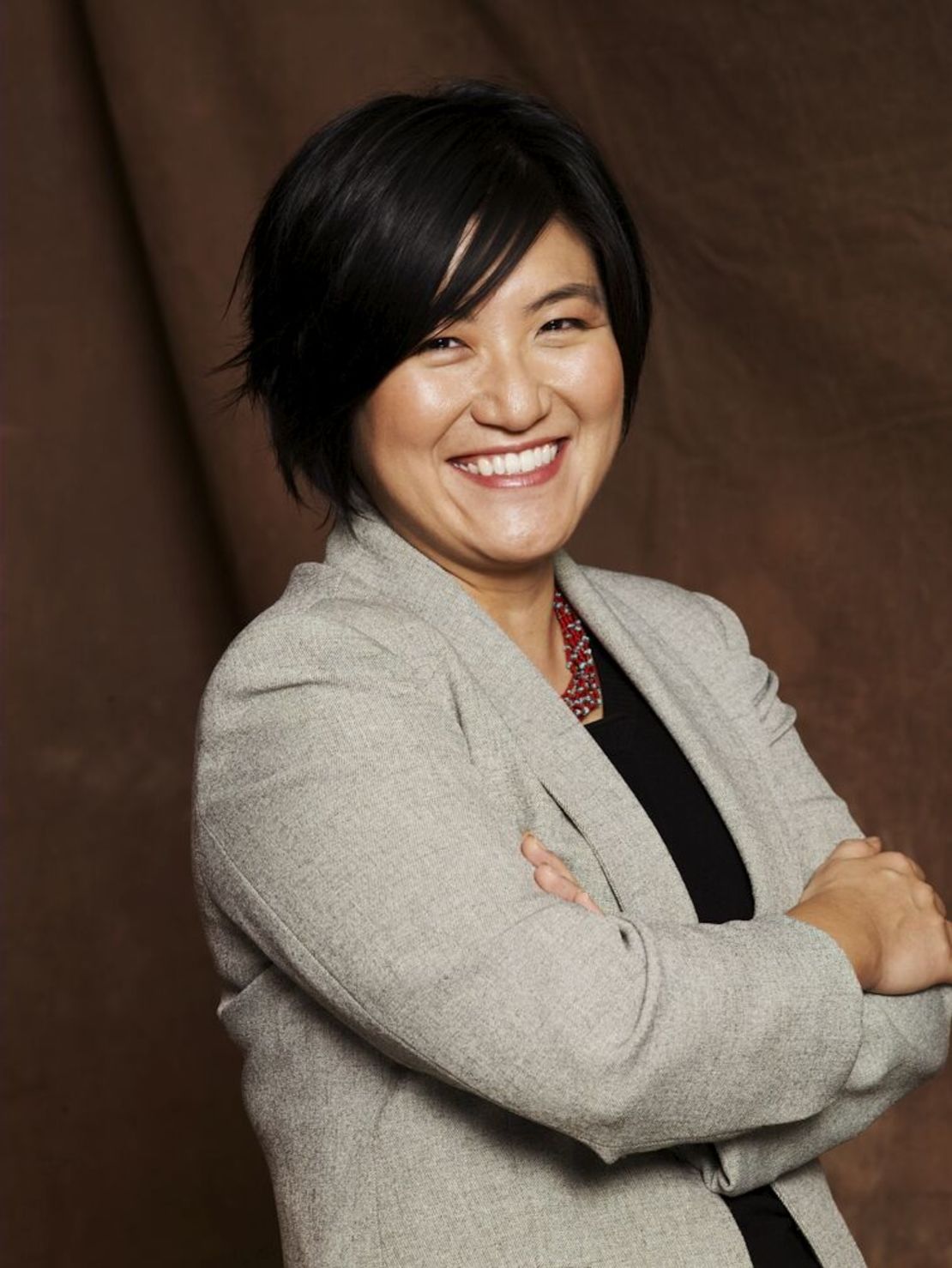 Stereotypes emanating from the "model minority myth" are belied by the persistent barriers to higher education that confront many Southeast Asians and Pacific Islanders. For example, the assumed scholastic achievement of Asian-American students mask the harsh economic and educational struggles within the Hmong, Cambodian, Vietnamese and Laotian communities.
Perpetually seen as foreigners, Asian-Americans are too often asked if they speak English or where they are "really from" – no matter how many generations their families may have been in the United States. My own childhood experiences offer just one example of a wide range of racial biases to which Asian-Americans and Pacific Islanders are subjected, from the colonization of Native Hawaiians to the pervasive racial profiling of the South Asian community.
As an adult, some 30 years later, I can still feel the sting of hearing the words "flat face" from another student in school. Being the only student of color in an all-white, rural community in the South, I learned to swallow taunts like these in silence, wishing I were invisible.
My name, my food, my face, my eyes – at times, it felt like everything about me was subject to an ignorant comment or potential ridicule, no matter how inadvertent. I may chuckle now at high school pictures of myself with an '80s perm and a peculiar look of surprise, but I also know the underlying sadness of a young, teenage girl raising her eyebrows to make her Asian eyes look as big as possible.
To be sure, I had many kind and generous friends and teachers for whom I will always have affection. But all the well-intentioned kindness does not fully compensate for the racial isolation that I experienced. It was hard being the sole representative of an entire race of people.
I detested being asked if I was related to Bruce Lee. And I vividly recall feeling the gaze of fellow classmates when we studied the bombing of Pearl Harbor even though I, too, am an American, as well as an immigrant from Korea, with its own history of conflict with Japan.
Like every child, I longed to be accepted, so it was particularly devastating to feel different and excluded based on something as innate as one's race. The pressure to assimilate led to self-denial and insecurity – the exact opposite of what we should be instilling in our students.
The lack of diversity in my school also meant that I knew next to nothing about other people of color. In fact, I did not have regular interactions with blacks or Latinos, let alone Asians outside of my own family, until I went to college. Whatever ignorance or racial stereotyping I may have personally experienced was at risk of being replicated in my interactions with other people of color. Thus, in a very real sense, I suffered not only from my own racial isolation, but also from my lack of exposure to other people of color and the lost opportunity to learn from their varied perspectives and experiences.
Because "race matters," racial diversity must be an integral part of higher education. The University of Texas recognizes the vital importance of student diversity by considering race as one of several factors in its holistic admissions process. But this modest effort is currently under attack in the Fisher case, which seeks to remove any consideration of race from the admissions process in higher education.
This challenge ignores the lived experiences of countless high school students who have struggled to overcome the disadvantages of racial discrimination – experiences that vary widely across and within racial groups.
Such a position also ignores the value of an educational setting that allows and encourages students to freely celebrate their own racial identities while also being challenged by the kinds of myriad viewpoints, backgrounds and experiences that break down racial stereotypes.
For myself, college was an entryway to a world of new ideas, where I found comfort in shared experiences with other students, but was also challenged in my way of thinking.
I studied the African diaspora and spent my junior year in Dakar, Senegal. I learned about my own Korean heritage in Korean language and history classes. And through both courses and personal conversations with fellow classmates of varying races and backgrounds, I learned about our country's fraught history with colonization and racial oppression, setting me on a course for a career as a civil rights lawyer.
Asian-Americans and Pacific Islanders – with their rich and tremendous diversity in history, culture and struggles – have much to contribute in higher education. But they also have much to learn from their black, Latino and Native American classmates.
Hopefully, the Supreme Court will see the wisdom in the University of Texas's efforts to promote diversity, and will signal its support for race-conscious college admissions so that students everywhere – with varying races, backgrounds, and perspectives – have the critical opportunity to all learn from each other.
Join us on Facebook.com/CNNOpinion.
Read CNNOpinion's new Flipboard magazine.