Story highlights
Powerful networks of traffickers operate out of Tenancingo, Mexico, writes Bradley Myles
Women and girls are forced by criminal networks to sell sex on the streets
Citizens in the United States and Mexico can help fight sex trafficking, he says
Editor's Note: Bradley Myles is the CEO of Polaris, an anti-human trafficking organization based in Washington, D.C. The opinions expressed in this commentary are his.
Rosa was only 17 years old when she was approached in her small hometown in Mexico by a man claiming to sell clothing. Instead, he began courting her and she quickly fell in love with him.
Showered with affection, Rosa went with the man to another town in Mexico called Tenancingo, where he introduced her to his family. Showing her the stunning homes around the town, he promised she could one day have her own if she traveled to the United States with him to work. She agreed, and when Rosa turned 18, they left for New York City.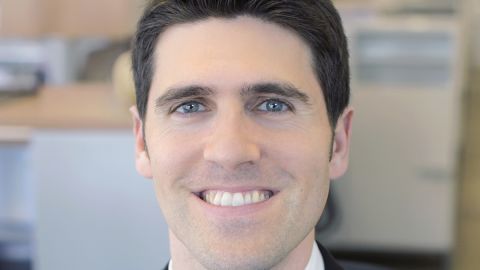 When Rosa (whose name has been changed to protect her identity), arrived in the United States, however, her situation rapidly changed. She learned that the job she was promised never existed. Instead, her "boyfriend" forced her into prostitution.
Rosa was just 18, but she was now selling sex against her will in brothels throughout New York and New Jersey, unable to leave the room she was in for weeks at a time.
'Powerful networks of traffickers'
I wish I could say Rosa's story was unique – an aberration in America that likely won't happen again. But I can't. Rosa's story is one I hear about all too often.
We've operated the national human trafficking hotline for the U.S. since 2007, and in that time we have learned about more than 21,000 cases of sex and labor trafficking. It's safe to say that the sex trafficking cases we've handled involving survivors exploited through Tenancingo are some of the most heartbreaking and shocking cases we've learned about.
Tenancingo is a town with a foundation built on exploitation. Powerful networks of traffickers operate out of the region, where boys are groomed to become pimps from a young age. Women and girls are forced to sell sex on the streets, in residential brothels, online, and in cantinas across the United States and Mexico. They and their families are threatened through violence, deception, and intimidation. These women and girls are trapped in modern slavery, enslaved by criminal networks that have perfected human trafficking and exploitation into a sophisticated science over decades.
The depth and breadth of the modern slavery that is intricately woven throughout our global society is both shocking and daunting. In fact, the International Labor Organization estimates that 4.5 million people are victims of sex trafficking around the world in an industry that generates tens of billions of dollars in criminal profits each year.
But this is a fight we can win. Instead of becoming discouraged by the number of sex and labor trafficking cases, we are more hopeful than ever.
Who's fighting human trafficking?
Dismantling the trafficking networks
As the number of cases on the national hotline increases, so does the number of survivors who are connected to the help and services they need. We are witnessing more attention being paid to human trafficking by the public than ever before. This level of momentum from concerned citizens can truly have an impact in dismantling the human trafficking networks that are present in our communities.
In that vein, Polaris and Consejo Ciudadano partnered to strengthen the Mexico-U.S. cross-border safety net for survivors of human trafficking. Based on Polaris's experience operating the National Human Trafficking Resource Center (NHTRC) hotline for the United States, we helped Consejo Ciudadano launch the Línea Binacional Contra la Trata de Personas for Mexico.
For the first time ever, human trafficking hotline coverage now expands across two-thirds of the North American continent. Victims can call from both the U.S. (1 888 373 7888) and Mexico (01800 5533 000) to learn about their options, get connected to help, and begin the process of recovery.
Citizens in the United States and Mexico can help prevent further victimization of vulnerable women and girls from the Tenancingo region by understanding what human trafficking looks like, raising awareness that it is happening, and demanding more action from their leaders in government, law enforcement, and civil society.
Communities must be equipped to recognize and respond to human trafficking while addressing the vulnerabilities that lead people to becoming victims. Combating violence against women, promoting gender equity alongside safe migration, and access to economic opportunity are all important elements of fighting the root causes of human trafficking in Mexico.
Not only that, but we must increase services for victims, which means governments must take a more active role in funding these services. And if we want to shut down this network once and for all, we must address the core source of revenue by convincing men to stop purchasing commercial sex from trafficking victims.
Rosa, can inspire us all. Thankfully, she was able to leave her trafficking situation and was connected to the Sanar Wellness Institute in Newark, New Jersey, where she began receiving services to begin the long-term process of rebuilding her life. Having experienced problems disconnecting and dissociating so that she couldn't even remember what had just occurred, she worked with Sanar to learn restorative yoga and was eventually able to land a part-time job. Excelling in her position, she was soon offered a full-time position and is now living on her own, having recently been granted a T visa. Rosa has found a new hope for her future.
The shocking stories of sex trafficking coming out of Tenancingo should greatly impact us, but it's important to remember that we all can play a role in keeping this from happening to more people.
Sex-trafficking survivors use new ink to reclaim their lives
Bradley Myles is the CEO of Polaris, an anti-human trafficking organization based in Washington, D.C. The opinions expressed in this commentary are his.