Story highlights
NEW: Planned Parenthood CEO says "hateful rhetoric" fuels violent incidents
Suspect Robert Lewis Dear makes his first appearance in court
A judge says he could face the death penalty if he's charged with first-degree murder and convicted
(CNN) —
The man accused of killing three people at a Planned Parenthood clinic in Colorado Springs made his first court appearance Monday, wearing a padded vest and standing with his eyes closed for parts of the hearing.
A judge advised Robert Lewis Dear, 57, that he's being held on suspicion of first-degree murder, a charge that could carry a minimum penalty of life in prison or a maximum penalty of death if he's convicted. The formal filing of charges in the case, and the next hearing for Dear, is set for December 9.
Dear, who's being held without bond, faced the judge via a video feed from jail. At times, he stood with his eyes closed as the judge spoke. Wearing a white vest that authorities described as a standard-issue "safety smock," he said just a few words in answer to questions from the judge and did not enter a plea or discuss the details of the case. Daniel King, a public defender who's representing him and stood by his side throughout the hearing, also served on the defense team for convicted Colorado movie theater shooter James Holmes.
Dear is accused of killing a police officer and two civilians in a shooting rampage Friday. The closely watched case has already united even staunch opponents in the abortion debate.
Dear mentioned "baby parts" after the shooting and expressed anti-abortion and anti-government views, a law enforcement official briefed on the investigation said.
Investigators have not publicly disclosed a motive, but the mayor of Colorado Springs, John Suthers, said it can be inferred by the location of the attack.
U.S. Attorney General Loretta Lynch called it a "crime against women receiving health care services." Vicki Cowart, president of Planned Parenthood of the Rocky Mountains, was clear that she believes the shooter "was motivated by opposition to safe and legal abortion."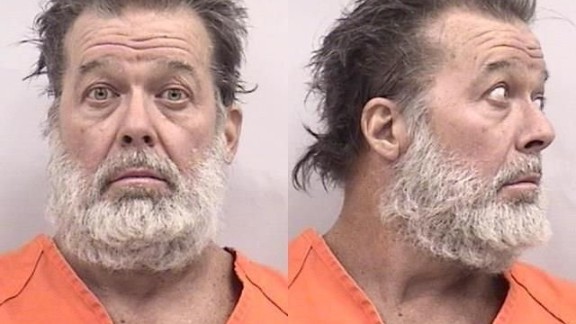 Colorado Springs Police Dept.
Nine people were wounded in the rampage, which brought common ground between Planned Parenthood's leadership and conservative presidential candidate Mike Huckabee: Both called it an act of terrorism.
"I think there's a lot of belief that this qualifies as a form of domestic terrorism," Dawn Laguens, Planned Parenthood's chief experience officer, said.
Huckabee echoed that sentiment.
"What he did is domestic terrorism, and what he did is absolutely abominable – especially to us in the pro-life movement, because there's nothing about any of us that would condone or in any way look the other way on something like this," Huckabee said.
Family a priority for those killed in Planned Parenthood shooting
Official: Suspect had duffel bag with handguns, rifles
Dear surrendered Friday after a nearly six-hour standoff.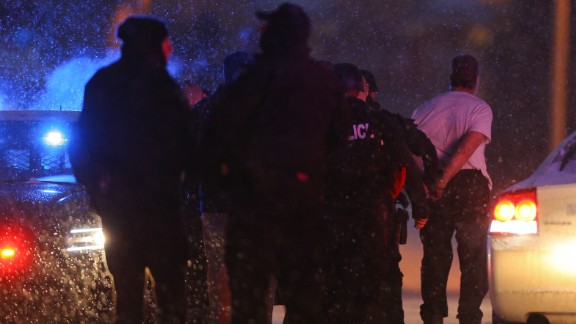 Photos: Shootout in Colorado Springs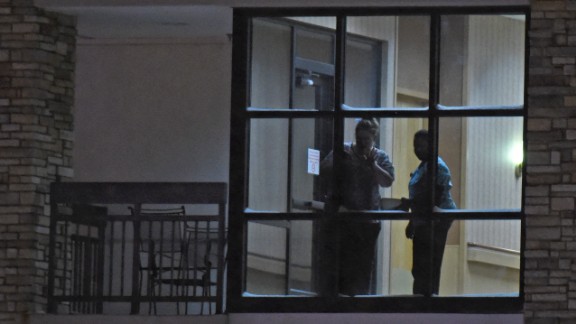 Photos: Shootout in Colorado Springs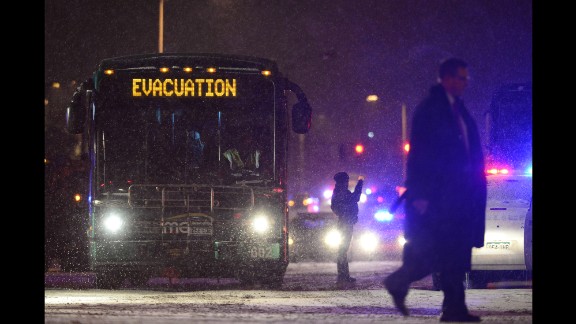 Photos: Shootout in Colorado Springs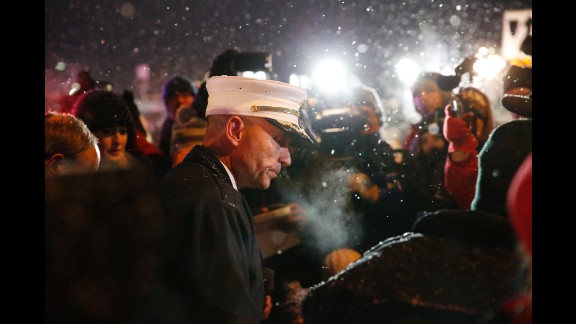 Photos: Shootout in Colorado Springs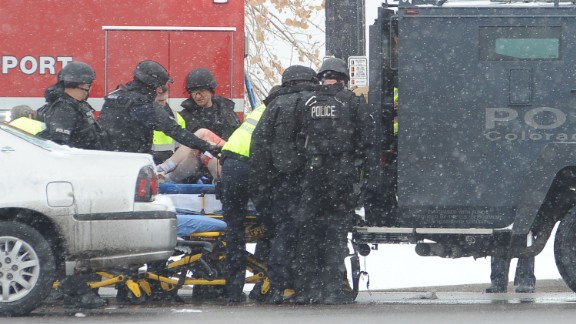 Photos: Shootout in Colorado Springs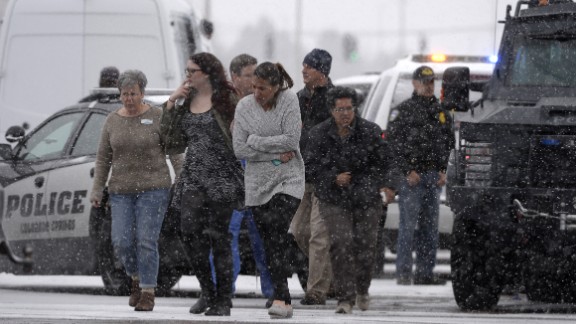 Photos: Shootout in Colorado Springs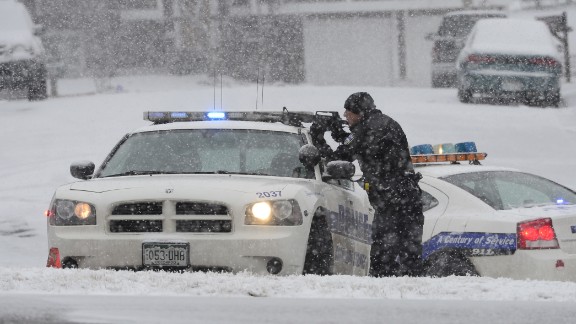 Photos: Shootout in Colorado Springs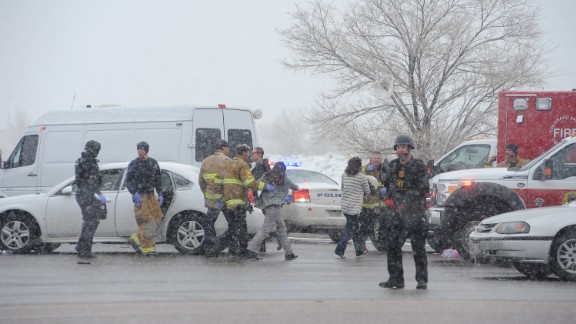 Photos: Shootout in Colorado Springs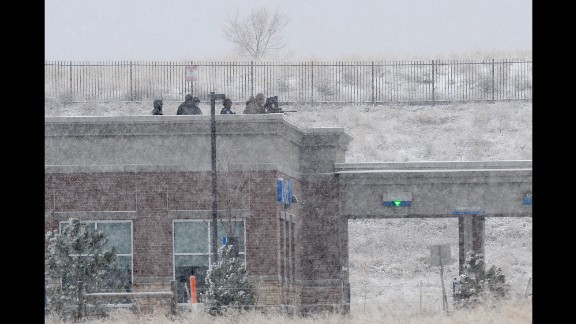 Photos: Shootout in Colorado Springs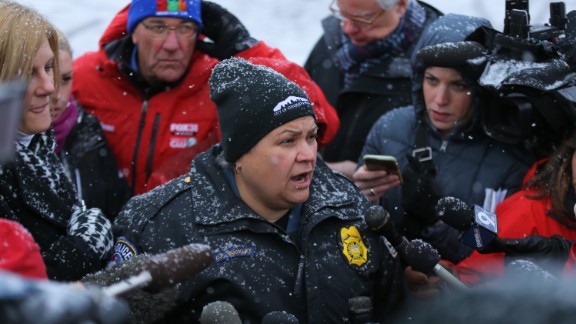 Photos: Shootout in Colorado Springs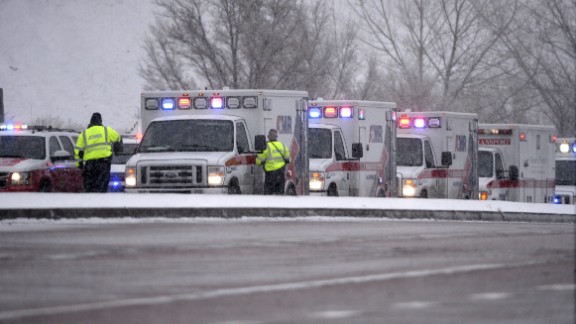 Photos: Shootout in Colorado Springs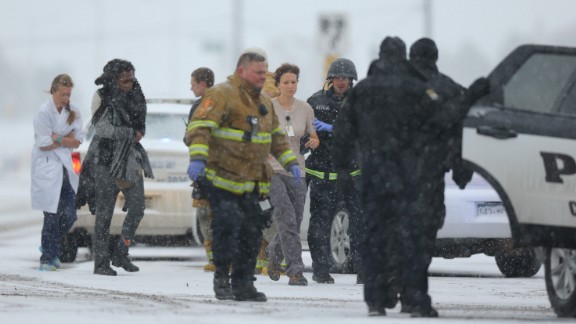 Photos: Shootout in Colorado Springs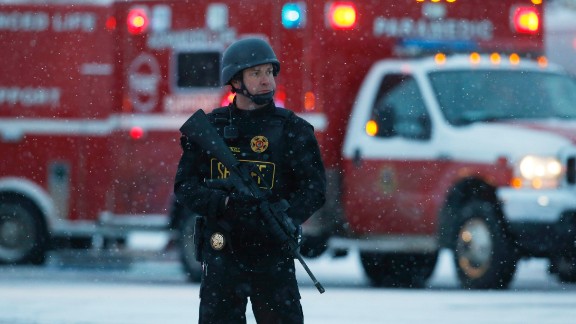 Photos: Shootout in Colorado Springs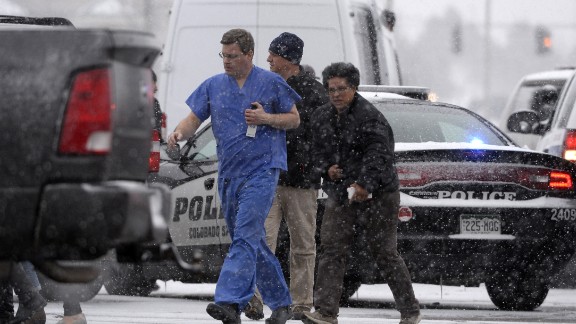 Photos: Shootout in Colorado Springs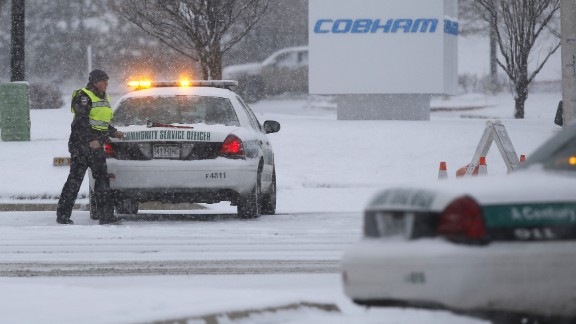 Photos: Shootout in Colorado Springs