Story highlights
President Obama "deeply disturbed" by video of fatal police shooting
Activist calls for police superintendent's ouster, says the city of Chicago needs a "culture change"
Officer Jason Van Dyke is charged with first-degree murder in the death of Laquan McDonald, 17
Newly-released videos from four police cars at the scene of Laquan McDonald's shooting are providing additional details on the killing of the 17-year-old in Chicago last year.
Demonstrators have peacefully marched through the Loop, a major downtown business district in Chicago.
Two protesters were seen walking alongside a police officer, chatting and laughing. When they left, they waved goodbye and wished the officer a Happy Thanksgiving.
One day earlier, Jason Van Dyke, the Chicago police officer who shot McDonald 16 times on a city street, was charged with first-degree murder.
"Like many Americans, I was deeply disturbed by the footage of the fatal shooting of 17-year-old Laquan McDonald," President Barack Obama said in a statement Wednesday.
16 shots in 15 seconds
The video released Tuesday shows McDonald running, then walking on a street. He heads toward some police cars with flashing lights, then veers away. It's then that he appears to spin around and falls, brought down by a barrage of bullets. There were 16 shots fired over 15 seconds, all by Van Dyke.
"The video clearly shows Laquan walking away and he was not threatening anybody and he certainly didn't lunge at the police officer. This was originally presented as an act of self-defense," an attorney for McDonald's family told CNN's "Erin Burnett OutFront."
"And that was a lie," Mike Robbins said. "The video is clearly an indication that this was an unnecessary shooting."
The officer's lawyer, Daniel Q. Herbert, admits the video is disturbing. But talking to CNN's "New Day" on Wednesday, he insisted it doesn't tell the full story – including that his client "truly was in fear for his life, as well as the lives of his fellow officers."
"Video by nature is two-dimensional and it distorts images," Herbert said.
Others say the teen was never a danger to the officers.
Herbert has said his client was closest to McDonald, and in the most vulnerable position.
Van Dyke had been on site less than 30 seconds, and out of his car for six seconds, when he started shooting, Cook County State's Attorney Anita Alvarez said.
"The officer in this case took a young man's life," police Superintendent Garry McCarthy said Tuesday. "And he's going to have to account for his actions."
Herbert said that his client felt horrible about shooting McDonald.
"But that does not mean that he felt horrible because he believed he did anything inappropriate, unlawful or against his training. He simply felt horrible – as a human being – that he was forced to take the life of somebody else," the attorney said.
Protesters point to larger police-race issuesr
Beyond the video's troubling nature, the fact Laquan McDonald wasn't the first black person shot dead by a Chicago police officer was another reason that protesters took to the streets. At one point Tuesday night, they seemed to form a circle and chanted names of others they said were also victims of police violence in the city.
"Unfortunately, this has been a persistent problem in terms of excessive force being used by police and the murder of black people with impunity by the police," said Jay Travis, who has lived on Chicago's South Side for 43 years. "So we're out here for love of our city. We're out here pushing for change."
Five people were arrested during Tuesday night's protests, including one accused of felony aggravated battery to a police officer, the Chicago Police Department said. Four Chicago police officers were injured, and all were treated and released, the department said without elaborating.
Chicago began being called the murder capital of the United States back in 2012, after it registered 503 homicides, more than any other city. It didn't get much better, with the FBI's 2014 statistics showing 411 killings – more than the 333 in New York and 260 in Los Angeles, two cities with higher populations.
The shooting rekindled the national conversation on the police treatment of African-Americans.
Chicago Mayor Rahm Emanuel said Van Dyke, who is white, violated "the highest professional standards" that thousands of Chicago police live up to every day.
"It is having an impact on the safety we want to see throughout the city of Chicago," he said, CNN affiliate WBBM reported.
Emanuel, though, didn't defend Van Dyke, who is white. He said this was one officer who violated "the highest professional standards" that thousands of Chicago police live up to every day.
"Rather than uphold the law, he took the law into his own hands, and it's now up to the justice system to hold him accountable," the mayor said. "But his actions are in no way a reflection of the dedication and professionalism that our police officers exemplify every day."
Why did it take 13 months for charges?
City officials themselves haven't been immune to criticisms.
There are questions about what was done to address the 20 allegations against Van Dyke compiled by the Police Accountability Project at the University of Chicago's Law School. They accused the officer, who'd been on the force for 14 years, of things like verbal abuse and excessive force. Not once did the police department find fault with Van Dyke.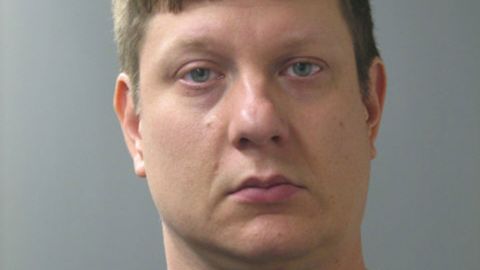 There's also the fact a jury decided against Van Dyke and his partner for using excessive force in July 2007 against a black man, awarding that man $350,000. (A judgment was later entered for $180,000. A separate lawsuit against Van Dyke, also for excessive force, was dismissed.)
Authorities have had access to the dashcam video of McDonald's death ever since it happened. While Van Dyke's lawyer said the black teen "stabbed at the windshield of a squad car" and "popped the tire" of another police vehicle, the video doesn't show him close to stabbing any person. According to court documents, someone radioed before the start of the shooting that McDonald had popped the tire of a squad car. There is no mention in the documents of a windshield.
Paul Callan, a criminal defense attorney and CNN legal analyst, expressed shock it took so long to release the video. Even more surprising to him is how anyone who saw the footage – and that includes prosecutors – would take so long to file charges. The shooting took place in October 2014.
"It looks pretty simple: The man was down on the ground (and) shots were fired into him. He wasn't threatening the officer when the shots were fired," Callan said. " … So for it to take this long to reach a decision that a crime had been committed … is surprising."
Alvarez, the state's attorney, conceded Tuesday that a judge's mandate to release the video by Wednesday moved up the timing of the announcement about charging Van Dyke with first-degree murder. But she insisted it didn't dictate the decision.
"Maintaining public safety is my No. 1 job," Alvarez said while laying out other details on the case. "And I do not want the public to view this video without knowing this very important context that, with these charges, we are bringing a full measure of justice that this demands."
Activist: More protests unless there's 'culture change'
So what, if anything, will change in Chicago?
Emanuel, during a news conference Tuesday, expressed hope "this episode can be a moment of understanding and learning." Specifically, he painted a future in which all citizens see a police officer "as a partner and a mentor," while police see young men not as "a potential problem or risk" but as someone "worthy of their protection."
"I believe this a moment that can build bridges of understanding rather than become a barrier of misunderstanding," the mayor said.
Community activist William Calloway says he hasn't seen any evidence that such bridges are in the works. Instead, he pointed Wednesday to what he called a record of city officials not being transparent – as illustrated in the city's fight, which he and journalist Brandon Smith challenged in court, not to release the McDonald dashcam video – and not doing right by Chicago's black community.
Calloway called for McCarthy to be ousted, and ripped the process by which his department probes citizens' allegations against its officers. While Van Dyke had 20 such complaints against him, Calloway said that some officers have 50 and remain on the job – thanks to a process that ends with all but a few of "tens of thousands (of) complaints" resulting in no discipline.
"They will see more massive demonstrations if we don't see (a) culture change," the activist said. "… I'm tired of seeing mothers grieve. I'm tired of seeing the black community suffer."
CNN's Rosa Flores, Bill Kirkos, Ed Payne, Dana Ford, Catherine E. Shoichet, Ashley Fantz, Mallory Simon, Kimberly Hutcherson, Sonya Hamasaki, Jason Kravarik, Sheena Jones, Stephanie Gallman and Joshua Berlinger contributed to this report.