Story highlights
Nanodegrees are a new form of online learning, focusing on specialized tech related subjects
They are run by a company named Udacity, who have close links with Google
If successful, they could herald changes in business practice
(CNN) —
While college degrees take years to complete and cost many thousands of dollars, Google is now backing a scheme to get people a "nanodegree" in just six months.
Devised by U.S.-based company Udacity, Nanodegrees are online learning courses aimed at providing up-to-the-minute qualifications in specialized tech subjects like "Android development," "full stack web developer" and "data analysis."
Proponents say they are shorter, more focused and more practical than traditional degrees, and can be easily kept up to date in today's fast-changing environment. The benefits, they say, are a cheap, world-class education that is easily accessible.
Early adopters
Udacity says over 11,000 people have enrolled in a nanodegree over the last year. "We've had a lot of interest from employers," says Clarissa Shen, Udacity's Vice President for International, who believes there is a skills shortage in the tech industry, which traditional education can't fill.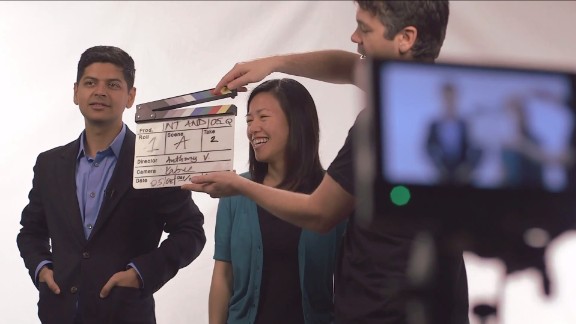 Udacity
"If you look at the overall macro trend, the demand for skills just isn't going to go away," adds Shen. "We believe that the college model, as it exists today, won't be able to meet that demand. There will be alternative paths that are required to help students get to these high skilled jobs."
Udacity has close links with Google. Udacity CEO and former Stanford professor Sebastian Thrun used to run the Google [x] research department, for a time leading the self-drive car project.
Peter Lubbers, senior program manager for Google developer training, has been working with Udacity. "We're very closely aligned with the goals of Udacity," he says, "democratizing education, making it available globally."
Google isn't going it alone because, as Lubbers puts it, "it's a great platform to do it on … partnering up sometimes gives us the extra speed and velocity."
More for less
With this partnership comes access to experts, and is how the courses are taught, Udacity say, by some of the best in the business, with teachers from Google and Facebook, among others.
This is at a far lower cost to students than a traditional degree, at $200 per month. In India - where Udacity are investing heavily - the courses cost 9,800 Indian rupees per month, just under $150. Everywhere, Udacity is refunding 50% of the fees on graduation; most students complete their nanodegree in six to nine months.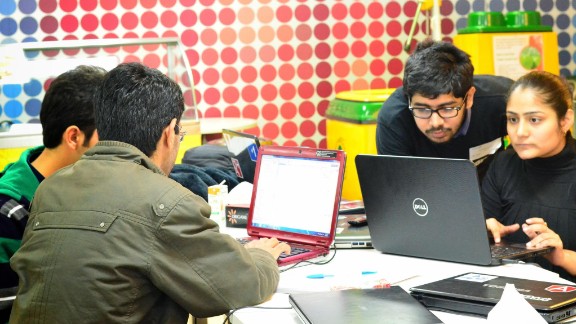 Google
A degree is not a prerequisite for engaging in a nanodegree, but students do need to meet the entry requirements related to their specific program. For instance, anyone thinking about doing the course in data analysis must already have programming experience and a strong grasp of "descriptive and inferential statistics."
India, with 3 million software developers, makes up the second largest developer population in the world. Udacity says there has been huge interest in its nanodegrees in the country and it has recently partnered with Tata Trusts, one of the largest charitable foundations in India, to make the course even more widely accessible and partner graduates with potential employers.
Survival of the quickest
Jappreet Sethi, an Indian HR professional who runs humanresourcesblog.in believes nanodegrees could help job candidates stand out in a crowded marketplace.
"If you get 10 resumes and the fifth and sixth ones have the nanodegree, you know they have already made the cut," says Sethi. "You don't wonder whether he has the skills, or whether he can code or not."
He continues: "The IT companies, they will see the first wave of revolution," Sethi says. "Once you see IT picking it up, and the other players will probably get onto the bandwagon."
Nanodegrees have already been recognised by major players, and Udacity's list of hiring partners features companies like Microsoft and Accenture.
And, crucially, Udacity says the course content can be easily kept up to date, at a time when the pace of change in technology makes it hard for traditional education to keep up. As Shen points out, two years ago, the main employer need was for web development talent. Now, it's all about mobile.
The need for sharp, plugged in recruits who can fulfil this need is something that companies are acutely aware of according to Shen. "Employers are already recognising that they need to change because they realise they are all competing for the same talent," she says.
"When you're talking about a shortfall of workers, companies feel that pain immediately."