(CNN) —
Lead singer Jesse Hughes scanned the crowd. "When I look around, only two words come to mind: nos amis."
Our friends.
The band's friends clapped their hands overhead, screamed with delight and hopped with the beat as the drums kicked in and Hughes started to croon. Eagles of Death Metal didn't want to disappoint the sold-out crowd in the Bataclan – considered by Rolling Stone magazine to be one of the greatest small rock-n-roll venues in the world.
In the crowd on this night in November were Pat and Maria Moore, who had followed the band to 14 countries with a group of loyal friends. Maria had injured her ribs in the mosh pit at a concert in England about a week before, but nothing could keep her away from this Friday the 13th performance.
Hélène Muyal-Leiris danced with one of her friends from childhood. It was a night off for the mother of a 17-month-old boy. Her husband was home with their son, happy to see his wife enjoy what she loved: literature, movies and music. She was a free spirit, always talking about the need for the world to get along. The funky American band seemed to her a combination of her passions.
Isobel Bowdery grooved on the main floor with her boyfriend, Amaury Baudoin. The young lovers soaked in the atmosphere. The place pulsated.
Up on the balcony, Denys Plaud spun and shimmied to the beat with his shirt off, his torso bare as the music roared around him. He'd moved upstairs to have more room to enjoy his two passions: rock-n-roll and dance.
Hughes was aglow in red and yellow spotlights, and the mosh pit grinded along with the singer. After about 30 minutes, the band moved to do its latest tune, a remake of Duran Duran's smash hit "Save A Prayer."
The bands had sung the song together in London recently. Now Eagles of Death Metal would do it solo:
Don't say a prayer for me now
Save it 'til the morning after
And on the morning after, prayers were being said all over the world, for Paris and its people.
Resilience amid grief
At least 130 people were killed in seven locations in the city. More than 350 were wounded. The coordinated attack was the deadliest in France since World War II. ISIS claimed responsibility.
So much has transpired in one short week: French air strikes on ISIS targets in Syria. An international manhunt for terrorists with raids in France, Belgium, Italy, Germany and Turkey. The killing of the man considered the ringleader of the assault on Paris.
And a warning from ISIS: It has its sights on New York, Rome and Washington.
But for many, thoughts keep returning to Friday night, November 13. To those moments in two restaurants, two cafes, a bar, the city's main stadium and the Bataclan.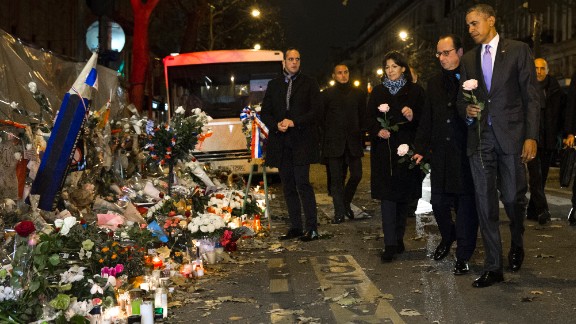 Photos: World reacts to Paris attacks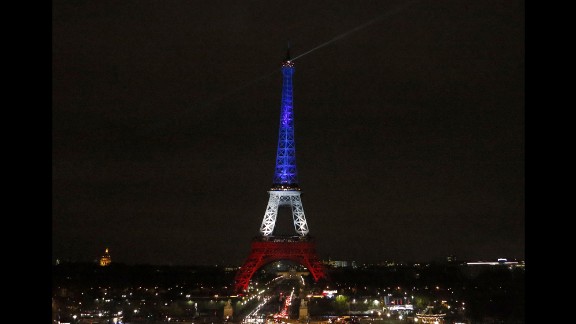 Photos: World reacts to Paris attacks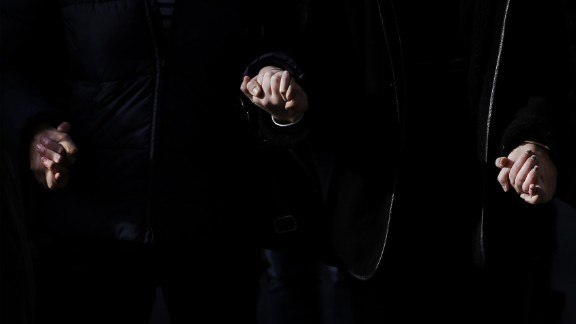 Photos: World reacts to Paris attacks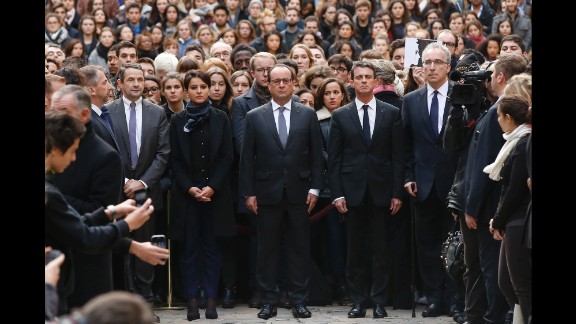 Photos: World reacts to Paris attacks
Photos: World reacts to Paris attacks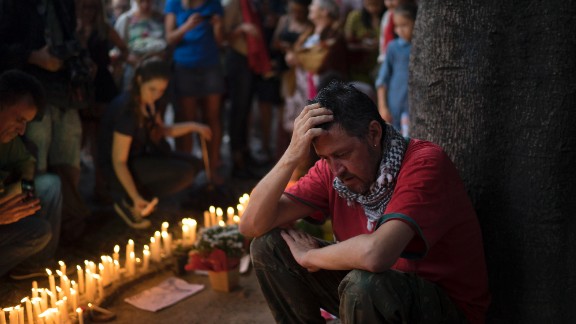 Photos: World reacts to Paris attacks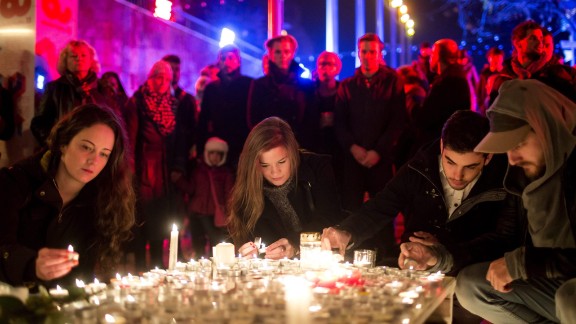 Photos: World reacts to Paris attacks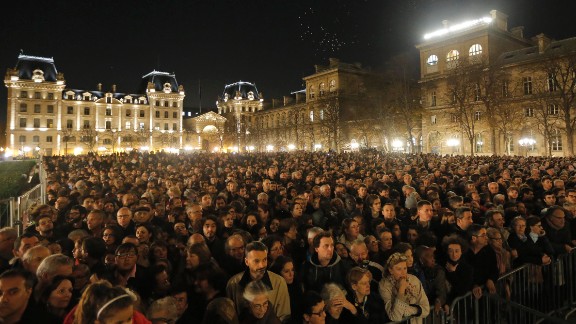 Photos: World reacts to Paris attacks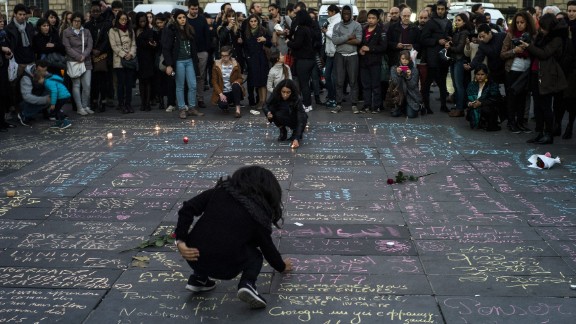 Photos: World reacts to Paris attacks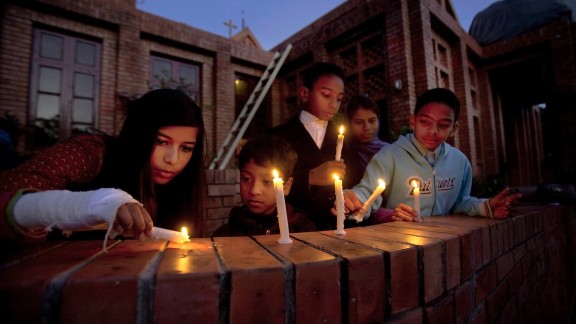 Photos: World reacts to Paris attacks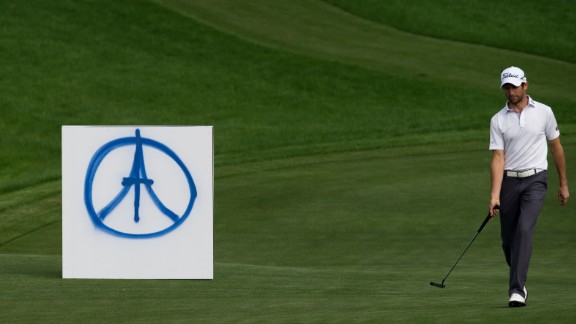 Photos: World reacts to Paris attacks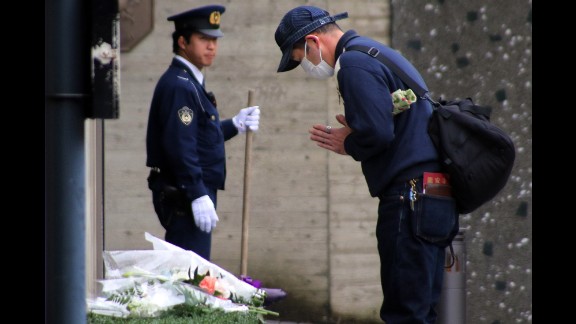 Photos: World reacts to Paris attacks
Photos: World reacts to Paris attacks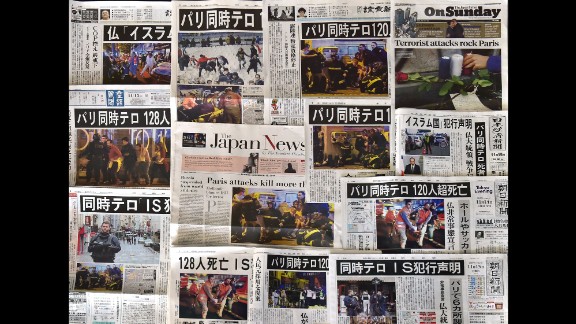 Photos: World reacts to Paris attacks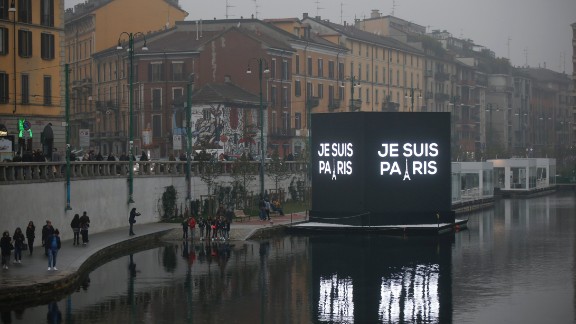 Photos: World reacts to Paris attacks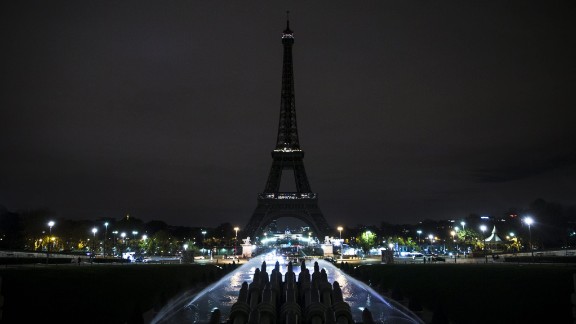 Photos: World reacts to Paris attacks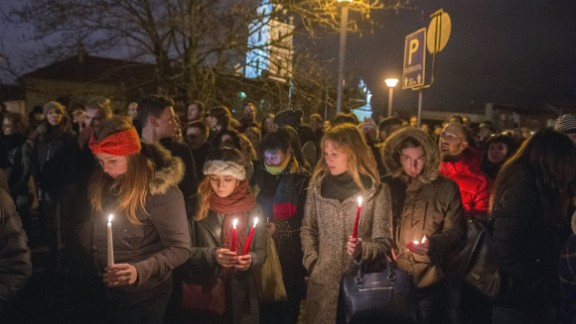 Photos: World reacts to Paris attacks