Story highlights
Errol Louis: Bernie Sanders correctly pointed out Hillary Clinton's ties to Wall Street, with which she has a complicated romance
He says one author says banks, financial industry back her because they see her as one of their own who will protect their interests
Editor's Note: Errol Louis is the host of "Inside City Hall," a nightly political show on NY1, a New York all-news channel. The opinions expressed in this commentary are solely those of the author.
(CNN) —
If Hillary Clinton wants to shut down the populist surge of Sen. Bernie Sanders once and for all, she'll need to do a better job of explaining, and perhaps untangling, her complicated romance with Wall Street.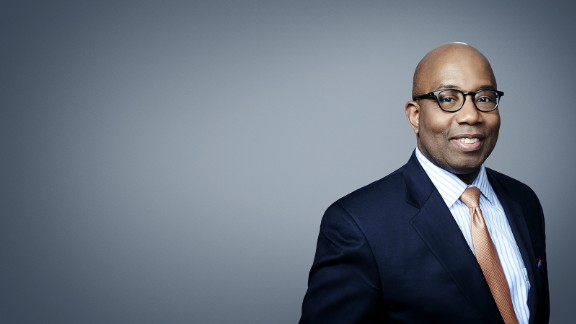 CNN
This includes not only the massive donations her campaign and the Clinton Foundation have received from gigantic financial firms, but the private speeches she has delivered to banking executives for eye-popping sums in excess of $250,000 per talk.
In a country where 42% of all employees are working for $15 an hour or less and a majority of voters want a higher minimum wage, Democrats seen as too close to Wall Street risk a backlash at the polls. The populist unease was on display during the most recent presidential debate, when Sanders, a socialist firebrand, accused Clinton of fostering, and benefiting from, a cozy relationship with big-money interests.
"Let's not be naive about it. Why, over her political career, has Wall Street been a major — the major — campaign contributor to Hillary Clinton?" Sanders asked rhetorically. "You know, maybe they're dumb and they don't know what they're going to get, but I don't think so."
Irritated by the accusation, Clinton jumped in, complaining that Sanders "has basically used his answer to impugn my integrity," then pivoted to a novel defense of her actions – namely, casting her catering to Wall Street interests as an act of patriotism in the wake of the destruction of the World Trade Center.
"I represented New York on 9/11 when we were attacked. Where were we attacked? We were attacked in downtown Manhattan where Wall Street is. I did spend a whole lot of time and effort helping them rebuild," said Clinton. "That was good for New York. It was good for the economy. And it was a way to rebuke the terrorists who had attacked our country."
As a debate maneuver, this proved to be an effective answer that drew audience applause and changed the subject — for the moment. But it doesn't answer the question of who's giving money to Clinton, and what they expect in return.
One clue comes from the Open Secrets database of the Center for Responsive Politics watchdog group, which analyzed $37 million of the donations to Clinton's campaign committee — about 62% of the total — and found $3.2 million of that came from commercial banks and from securities, investment and financial firms, more than any other sector except lawyers and "retired" people who are sufficiently well-off to donate money, although they don't work.