Story highlights
NEW: Roads are blocked off by police in Saint-Denis early Wednesday
Officials say they think a second suspect in the attacks is on the run
Investigators have found cell phones believed to belong to the attackers
(CNN) —
Witnesses have reported gunfire amid a police raid in the northern Paris suburb of Saint-Denis as authorities hunt for two suspects from Friday's deadly terrorist attacks who are believed to be at large.
Police blocked off roads early Wednesday in Saint-Denis, which is home to the Stade de France sports stadium where three suicide bombings took place Friday.
CNN affiliate BFMTV reported that police officers have been wounded by gunfire during a raid seeking one of the suspects in the wave of violence across Paris, which killed at least 129 people and wounded hundreds more.
French police wouldn't comment on whether any officers had been shot in the Saint-Denis operation.
BFMTV reported that the police raid was linked to the hunt for the so-called "ninth suspect," who may appear in a video recorded by a witness to the attacks.
Police have been analyzing the video, which shows two gunmen inside a black car linked to the attacks and perhaps a third individual driving the car, French media reported.
Seven of the attackers were killed during the wave of violence Friday night, and an international arrest warrant is already out for one suspect, Salah Abdeslam, a 26-year-old Frenchman. The identity of the possible ninth suspect is unknown.
Paris attacks: What you need to know
Brother urges suspect to surrender
Abdeslam's older brother has urged the suspect, who was last seen driving toward the Belgian border hours after the attacks, to turn himself over to authorities.
"I would tell him to surrender. That's the best solution," Mohamed Abdeslam told CNN's Erin Burnett on Tuesday. "But of course, if he has something to do with it, he must accept responsibility."
Who were suspects in Paris terror attacks?
In their push to unravel the attack plot and the suspected network behind it, counterterrorism and intelligence officials say investigators have uncovered a clue that could be a big break: cell phones believed to belong to the attackers.
According to the officials, one of the phones contained a message, sent sometime before the attacks began, to the effect of: OK, we're ready.
"It points to a sort of organization," CNN terrorism analyst Paul Cruickshank said, "an attempt to try to synchronize what was going down."
But cracking into their communication won't be easy.
Investigators have found encrypted apps on the phones, which appear to have left no trace of messages or any indication of who would have been receiving them, according to officials briefed on the French investigation.
'These are not regular people'
Mohamed Abdeslam said the last time he saw his brothers was about a week ago.
"They left without saying goodbye," he said.
Now one of them is a wanted fugitive. And authorities say another Abdeslam brother, Ibrahim, 31, was among the seven terrorists who either killed themselves or were killed by police in a series of coordinated attacks across the French capital on Friday night that killed at least 129 people and wounded hundreds more.
Mohamed Abdeslam told CNN that before the attacks, he'd noticed his brothers changing and adopting more radical views. He suspects the Internet could have played a role. But he said his family was shocked by the attack, and had no idea what they were planning.
"My brother who participated in this terrorist act must have been psychologically ready to commit such an act. These are not regular people," he said. "You cannot have the slightest doubt that they have been prepared, that they must not leave any trace which would cause suspicion that they might do such things. And even if you saw them every day, their behavior was quite normal."
Complete coverage of Paris attacks
Suspects questioned by Belgian authorities in February
Police stopped Salah Abdeslam hours after the attacks in a car on his way toward the Belgian border. They let him go because he apparently hadn't yet been linked to the terrorist operation.
Both he and Ibrahim were previously known to authorities: Belgian prosecutor Eric Van Der Sypt told CNN's Ivan Watson that police questioned the Abdeslam brothers in February.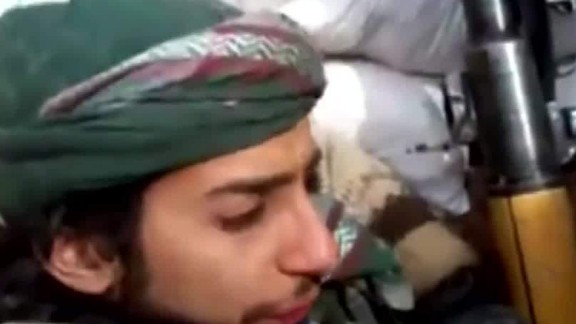 Now playing
01:47
Paris attacks suspect was on U.S. radar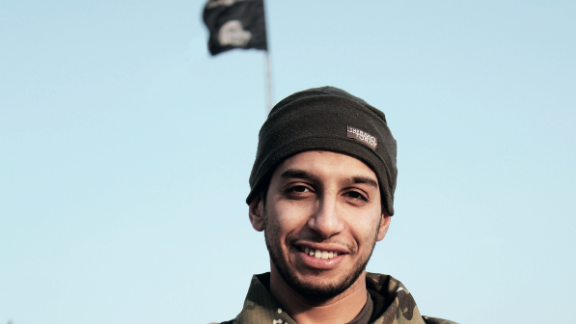 Now playing
02:02
Who was Abdelhamid Abaaoud?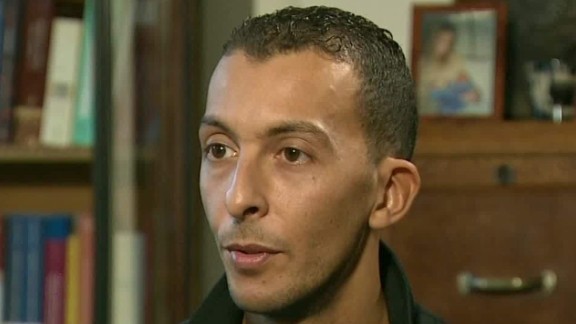 Now playing
02:16
Brother of Salah Abdeslam: We are shocked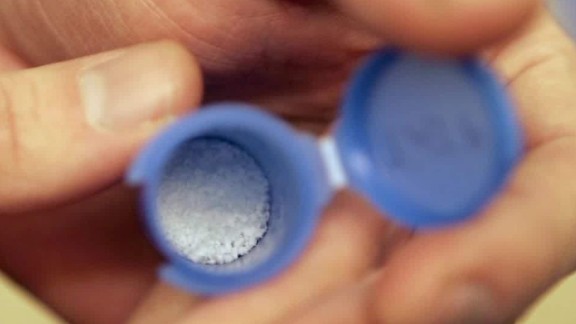 Now playing
02:44
'Mother of Satan' suicide vests worn by Paris attackers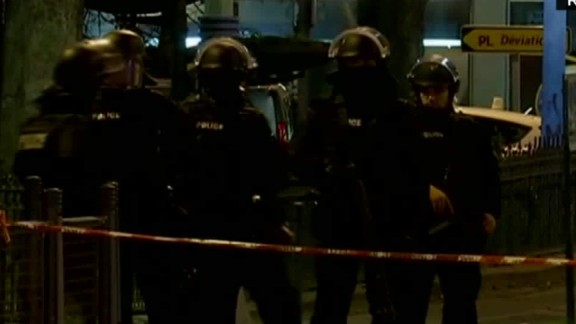 Now playing
01:48
Suspects pinned down in apartment in police raid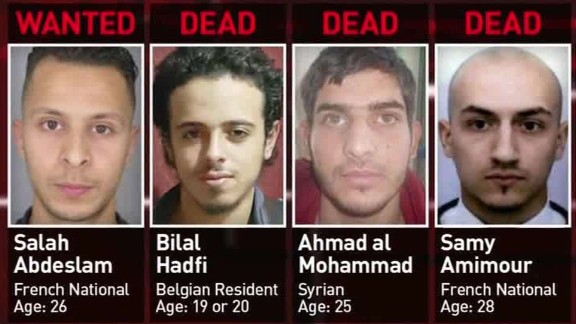 Now playing
02:33
What we know about the Paris terror attacks suspects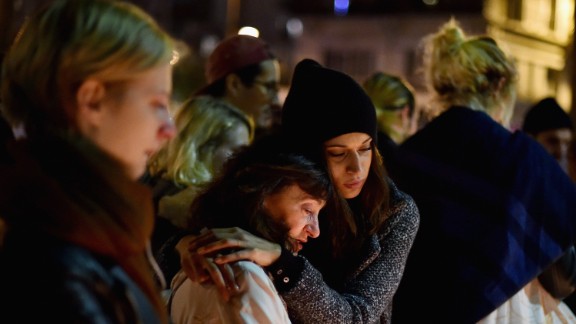 Now playing
03:03
New details about gunman at The Bataclan theater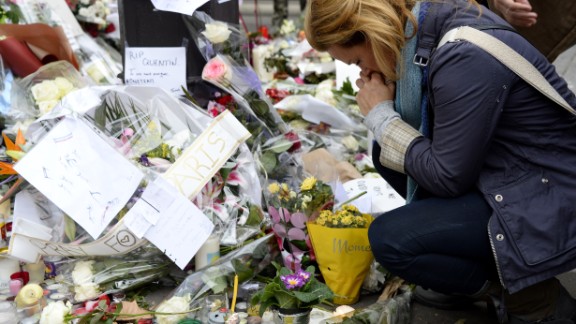 Now playing
02:53
Attacker's relative asks for forgiveness
This video is no longer available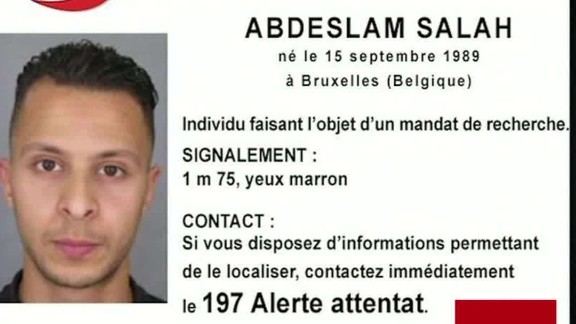 Now playing
02:00
Massive manhunt underway for terror suspect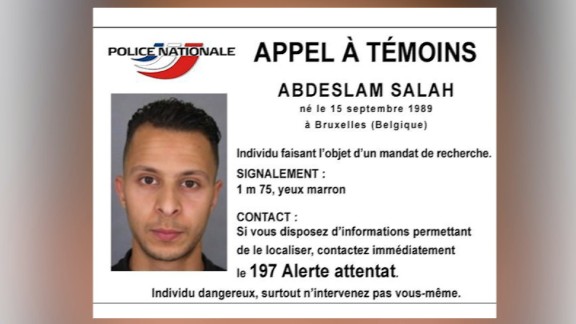 Now playing
02:51
International manhunt for Paris attacks suspect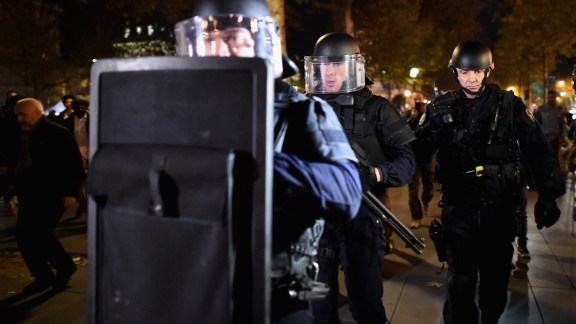 Now playing
01:14
Another attacker identified in Paris attacks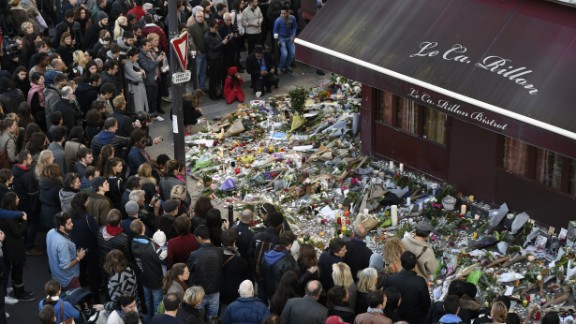 Now playing
06:11
Suicide bomber smuggled in with refugees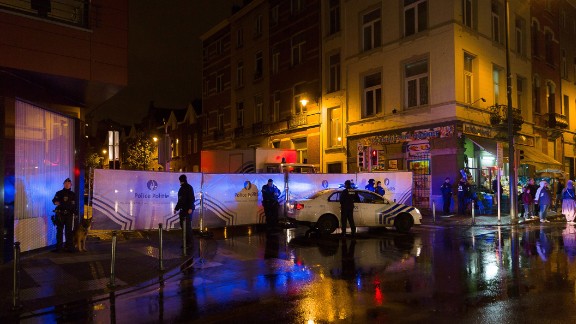 Now playing