Portraits are emerging of some of the at least 129 people killed and 352 people wounded last week in deadly attacks at six sites in the French capital.
Paris attacks: What we know so far
Here's a country-by-country look at the victims whose names or nationalities have been confirmed to CNN:
Algeria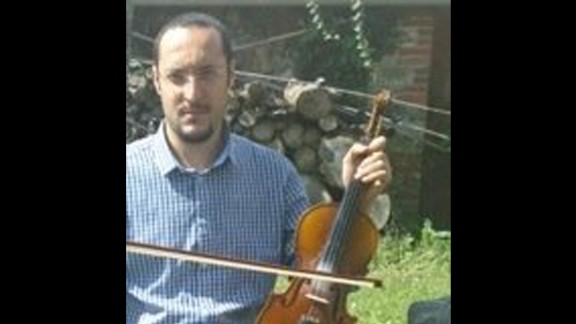 l'Université Paris-Sorbonne
Kheireddine Sahbi was a trained violinist who studied at Paris-Sorbonne University, the university president said in a statement. The 29-year-old Algerian national was called a "great master of music" in a Facebook post from an Algerian music group, which said he will be greatly missed by his friends and colleagues.
Belgium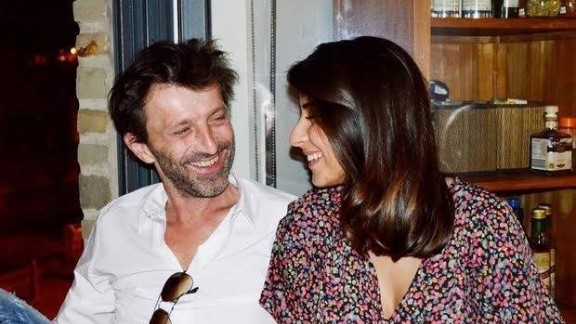 From Twitter/From Twitter
Milko Jozic and Elif Dogan were killed in the attacks, and had only been in Paris for a short time before they were murdered Saturday. Milko worked as an engineer and his wife Elif held dual Turkish and Belgian nationality. Her remains have been repatriated to Turkey and her family.
Chile
Three citizens of Chile were among the dead, according to the Chilean Foreign Ministry. All were at the Bataclan concert hall.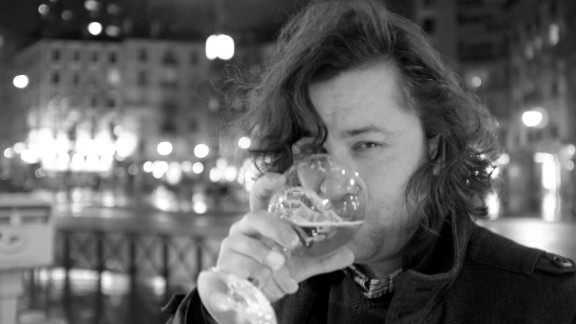 Luis Felipe Zschoche Valle
One of them was Luis Felipe Zschoche Valle, 33, who was married, had lived in Paris for eight years and was a musician, the Foreign Ministry said.
The Paris-based rock band Captain Americano listed Zschoche as its singer and guitarist. A picture posted on the band's Facebook page showed him on stage during a concert in a captain's uniform, playing guitar and singing into a microphone.
The page was filled with tributes to him.
"Definitely unique and irreplaceable," wrote one.
Also killed were Chileans Patricia San Martin Nunez, 61, and her daughter, Elsa Veronique Delplace, 35. They were niece and grandniece, respectively, of the Chilean ambassador to Mexico, Ricardo Nunez, the Foreign Ministry said.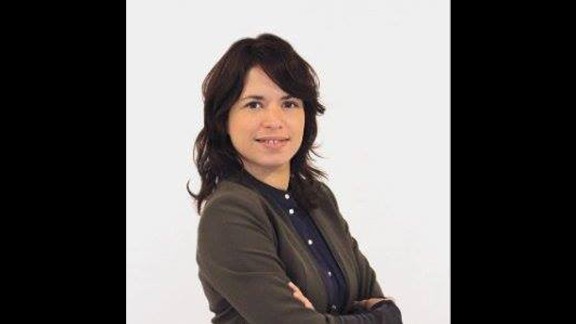 Manegere Associes
Delplace worked at management consultancy group Manegere, which praised "her love of life, her love for others, that permanent smile she wore on her face."
On Tuesday, Delplace celebrated a milestone – being hired at the firm permanently after a two-month trial.
Stephane Gatignon/Stephane Gatignon
Delplace had at least one child, a son whom she brought to work in October to show him around, the company said.
"Manegere did not only lose a colleague in the Bataclan on this fateful Friday night," the company said, "but each employee, associate, and partner of the firm has lost a sister, a daughter, a long-time friend, an exceptional colleague."
Her mother, San Martin, was a staff member for the mayor of Sevran, a commune in the suburbs of Paris.
Egypt
An Egyptian national, Salah Emad al-Jabali, 28 years old, was killed, the Egyptian Consulate in Paris confirmed to CNN.
Lamia Mondegeur, 30, a dual Egyptian-French national, died in the attacks, according to Egypt's state-run Ahram Online. She was killed at a restaurant on Rue de Charonne in the 11th district, a source close to her family told independent publication Enterprise. Mondeguer studied cinema and worked as a communications manager at Studio Noma talent agency.
France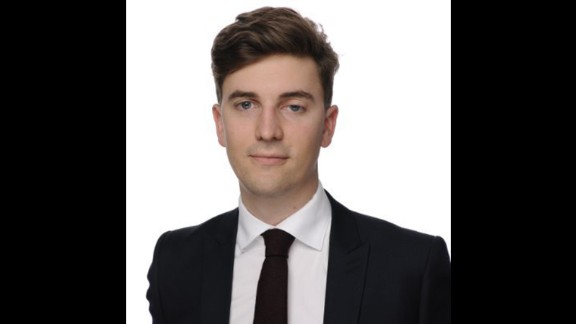 From Linked In
A Parisian lawyer who studied in London was one of the first victims to be named: Valentin Ribet, 26, was at the Bataclan concert hall, according to the firm where he worked, Hogan Lovells.
The London School of Economics said Ribet graduated in 2014. He worked in the litigation team at Hogan Lovells, specializing in white-collar crime.
"He was a talented lawyer, extremely well liked, and a wonderful personality in the office," Hogan Lovells said in a statement.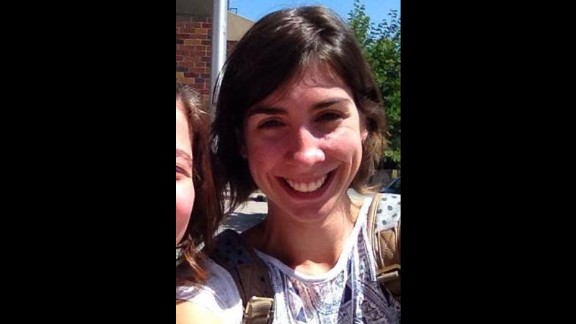 From Facebook
Lola Salines, who worked with La Boucherie de Paris, a roller derby team, died in the attacks, according to her father, Georges Salines. He wrote earlier on Twitter that Salines was at the Bataclan.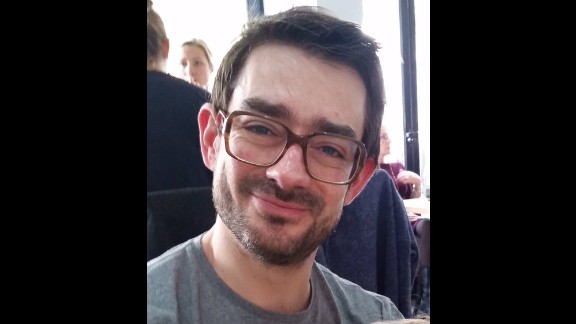 Facebook
Eric Thome was killed at the Bataclan, his work partner Laurent Duvoux and other friends said on social media. Thome was art director of the graphic design company We Are Ted and also a photographer.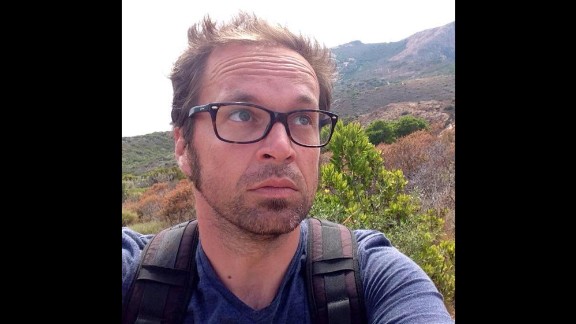 Mathieu Hoche/Facebook
France 24 reported Sunday that one of its employees was killed in the attack at the concert hall. It said Mathieu Hoche, 37, was the father of a young child and a lover of rock music who had worked for the news network since 2006.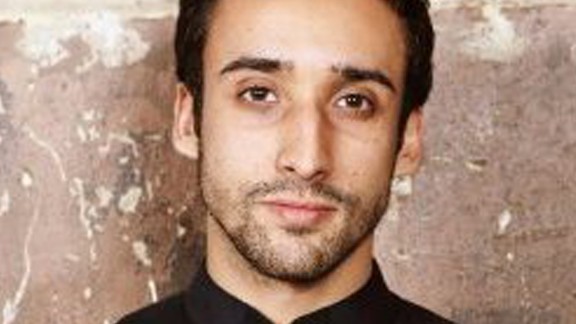 From Linked In
A newlywed architect was also among those slain. Amine Ibnolmobarak was an architect and teacher at the ENSA Paris-Malaquais architecture school, the Union Nationale des Etudiants en Architecture et Paysage said on its Facebook page.
Ibnolmobarak "was the quintessential young Muslim intellectual" who was "concerned with spreading the peaceful values of his religion," according to Jean Attali, a former professor.
Akram Benmbarek, Ibnolmobarak's cousin, posted to Facebook that the architect's wife also was shot three times and is in critical condition.
Music journalist Guillaume Decherf was also killed at the concert hall, according to his employer, French cultural magazine Les Inrockuptibles. On Twitter, the magazine posted a link to a review of the band's latest album that Decherf wrote last month.
At least three staffers with Universal Music, the band's label, were among the dead at the Bataclan.
From Viadeo
One of them was Thomas Ayad, an international product manager for Mercury Records, Universal Music Group Chairman Lucian Grainge told staff in an email Billboard magazine obtained.
Grainge called it an "unspeakably appalling tragedy."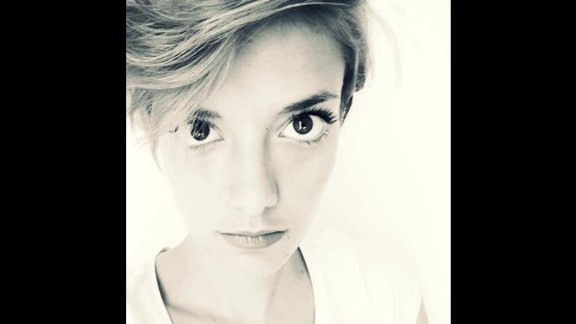 @mariemosser/Twitter
Marie Mosser was another Universal employee. Her Twitter profile said she worked in digital marketing and communication.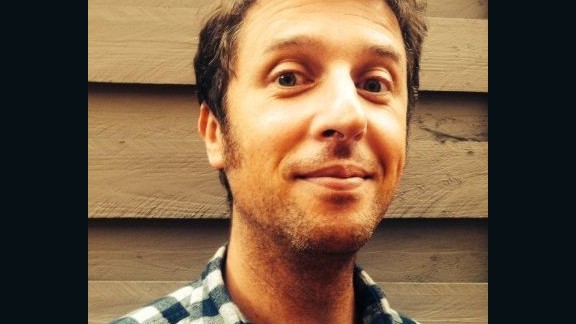 From LinkedIn/From LinkedIn
Manu Perez, a third Universal Music employee, died in the Bataclan attack with his girlfriend, Précilia Jessy Correia. He worked for the Group as a Marketing Project Manager, according to his LinkedIn page and the president of the company, Pascal Negro.
Negro posted a message on the company's Facebook page, saying the "Universal Music family is in mourning."
"Thomas, Marie, Manu. Our thoughts are with their families and friends. RIP."
Rock group the Rolling Stones, which are signed to Universal, tweeted their condolences.
"Remembering Thomas, Marie and Manu at Universal, and all victims of the Paris massacre," the post said.
Aurlie de Peretti
The sister of 33-year-old Aurelie De Peretti told The New York Times that she died at the Bataclan. She was fond of music and culture and had loved to draw ever since she was a child, Delphine De Peretti said.
Her father, Jean-Marie De Peretti, told CNN affiliate BFMTV he is devastated.
"I don't feel any particular hatred," he said. "I'm resigned. I'm resigned because, since the announcement of this tragic news … losing her … at the age of 33, it hurts. It hurts a lot."
Cedric Mauduit, a council official in Calvados, a region in Normandy, was attending the concert with five friends when he was killed, according to the chairman of Calvados, Leonce Jean Dupont.
Calling Mauduit "one of our best employees," he said, "our sadness is immense."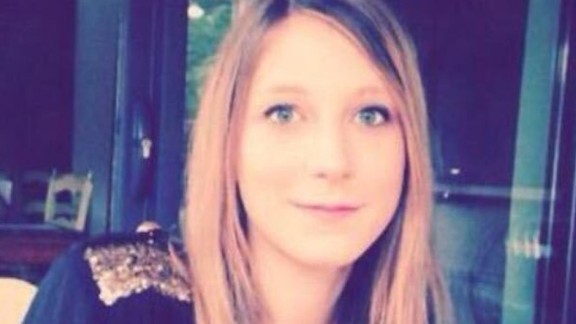 From Twitter
Another victim at the concert was Elodie Breuil, 23, her brother told Time magazine. Breuil was a design student at Ecole de Conde and marched with her mother in the rally that followed the Charlie Hebdo attack in January, her brother, Alexis Breuil, said.
Also killed at the Bataclan was Pierre Innocenti, according to Arash Derambarsh, a city councilor in Courbevoie.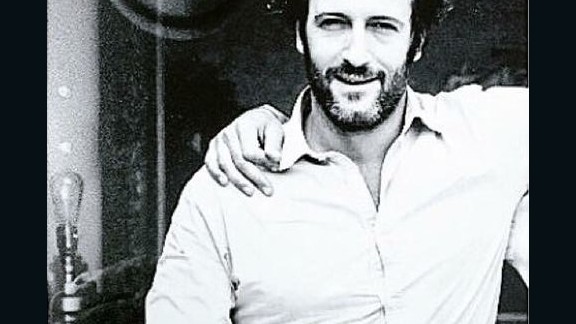 Arash Derambarsh/Arash Derambarsh
Claire Camax, 34, died in the Paris attacks, her husband told local newspaper le Courrier des Yvelines. Camax worked as a graphic designer and had two children. She was with friends at the Bataclan when the attacks happened and her friends say she was lost in the melee.
From Twitter
Grégory Fosse died at the Bataclan after being shot, the mayor of Gambais, France, announced after meeting with the family. Fosse, 28, grew up in Gambais. He worked as a music programmer at D17 in France.
Pierre-Antoine Henry was a professional engineer who worked in communications in the Paris area, his father told local media. Henry, 36, was a 2002 alumni of ESIEE, the school said on its Facebook page. He leaves behind a wife and two young children. He died at the Bataclan.
Noted geographer Matthieu Giroud was killed in the Paris attack, his employer, Université Paris-Est Marne-la-Vallée said on Facebook. Matthieu Giroud was associate professor at the university and a noted critical geographer specializing in urban social change, according to a tribute by The Association of American Geographers. Giroud was 33 years old and a French national. He leaves behind a 3-year-old son and a wife, Aurélie, who is expecting their second child.
Nicolas Classeau, a father of three boys, died in the Bataclan attacks, his employer confirmed. Classeau was a French national. The Instituts Universitaires de Technologie (translated as University Institutes of Technology) held a memorial for Classeau. He worked there as a director
Fanny Minot died in the Paris attacks, her employer confirmed. Minot worked as a TV editor on the show "Le Supplement" and previously Le Petit Journal. Minot reportedly died at the Bataclan and was a big fan of music.
Married and a mother to a young son, Hélène Muyal, was killed, her family has confirmed on social media. Husband Antoine Leiris penned a tribute on Facebook that was shared more than 150,000 times. It addresses the attackers and tells them he will not be frightened and will not let their 17-month-old son grow up in fear of ISIS.
Ariane Theiller, 24, was an intern for French publisher Urban Comics, the company said on its Facebook page. Theiller had a degree in literature from Université de Strasbourg.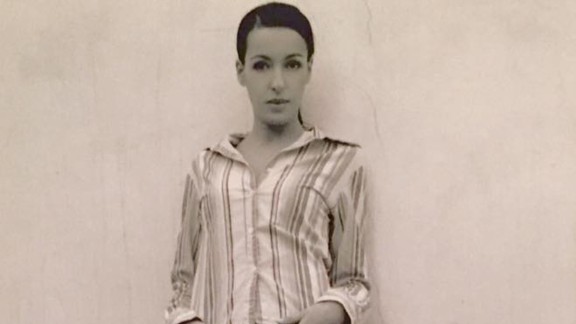 From Facebook
Djamila Houd, 41, was killed by gunfire in the Belle Equipe restaurant while attending a birthday party for one of the waitresses, her sister Claire told CNN. Houd died in the arms of her ex-husband, father to her child, and owner of the restaurant.
"If the people who did this attack were trying to destroy liberty, if they wanted to cut down true happiness, if they were trying to wipe away genuine smiles, they couldn't have picked a better target than Djamila, because she was all of that."
The Houd's are of Algerian descent but are "100 percent French," Claire said. Houd lived in Paris and worked at fashion design house, Isabael Marant.
"When she walked in a room, she lit it up," Claire Tassadit Houd said. "She was beautiful, and she was timeless."
Pierre-Yves Guyomard, 43, and his wife, Anne Guyomard, 29, died at the Bataclan, friends and family said on social media.
Pierre-Yves taught sound engineering at the ESRA film school and worked as a sound engineer for many bands, whose members paid their respects on social media.
The couple is from Ville de Saint-Germain-en-Laye, the municipality said in a statement.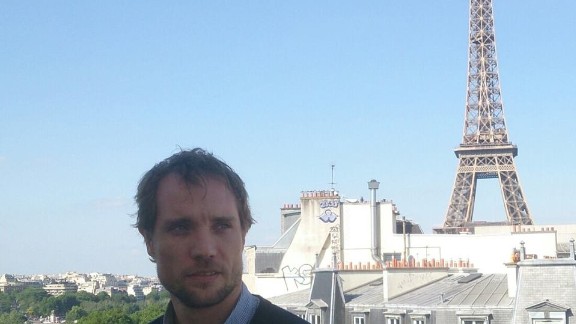 From Facebook/From Facebook
Romain Didier, a 32-year-old former bar manager, was on the terrace of La Belle Equipe with his Egyptian-French girlfriend Lamia Mondegeur when they were both killed. An amateur rugby player, he lived in Sancerre, a town about two hours south of Paris. His rugby team, Crocodiles, posted a tribute to him Saturday on its Facebook page. He had played for the team since 2013 and wore the number 33.
"Romain Didier, it is hard to wake up today and emerge from this fog. It's hard to say we will never see your smile or hear your laugh anymore. Your zest for life had no equal… RIP, Crocodiles Rugby."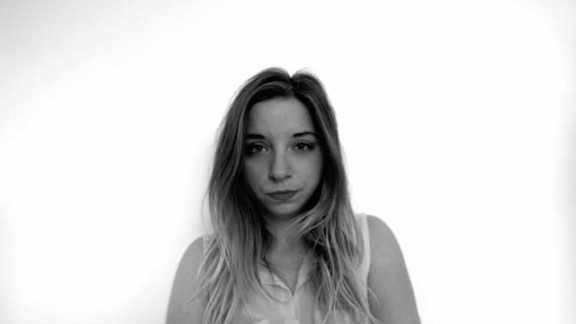 From Facebook/From Facebook
Justine Moulin was murdered at the restaurant "Le petit Cambodge." The 23-year-old student had been studying for her Master's at SKEMA Business School in Paris, the school said in a statement. She had been planning to study in the U.S. as part of a study abroad program in Raleigh, NC. Both her school in France and the American campus held memorials for her.
"She was a wonderful person. She was always smiling. She wanted to travel the world," her friend Julie Melo told North Carolina's News and Observer. "She was too young to die."
Estelle Rouat also died in the Paris attacks. She taught English at the collège Gay Lussac de Colombes, the district said in a statement. The 25-year-old French citizen was a former student at Université Bordeaux Montaigne, the school said.
One of her English students posted a tribute saying, "I melted into tears in the arms of my mother (when I heard of her death). You are in our hearts Estelle."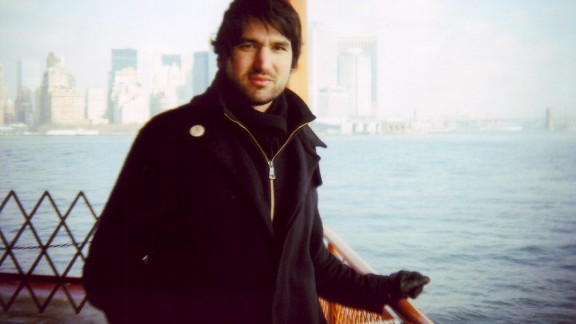 Courtesy Eponyme Galerie/Courtesy Eponyme Galerie
Artist Albab Denuit died in the Bataclan attack. The 32-year-old completed his PHd in Fine Arts at the Université Bordeaux Montaigne where he also taught in the school's Department of Arts. He was originally from Marmande and was a talented artist whose work was displayed in galleries across France, including the Eponyme Galerie in Bordeaux.
Family friend Damien Babin posted his thoughts: "I know (Albab) can hear us, so I want to tell him that darkness will not take over this world because light always wins at the end."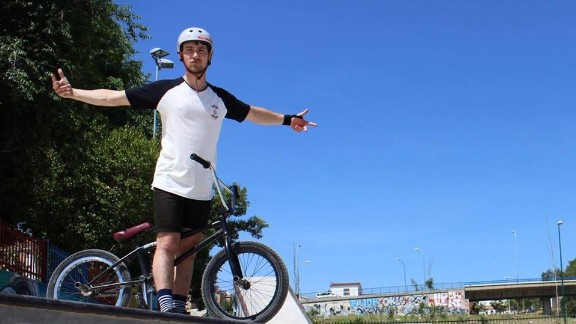 From Facebook/From Facebook
Mathias Dymarski, 22, was with his girlfriend, Marie Lausch, 23, at the Bataclan where they were both murdered. The couple had recently moved to Paris from Metz in eastern France; they were celebrating their fifth anniversary at the Bataclan on the night they died.
Dymarski was an engineer and talented BMX rider, and Lausche worked in international public relations at Coty, a beauty products manufacturer, according to her Facebook page.
The publication BMX TransWorld posted a tribute for Dymarski online. "He was not a professional rider in the textbook sense, but he was riding a lot, was super stylish, and he enjoyed every bit of it… (Mathias and Marie) exactly embodied what happiness was: Both had a solid group of friends, a passion, and a bright future. Friday they just wanted to go to a rock concert to celebrate life with their friends. They were just at the wrong place at the wrong time."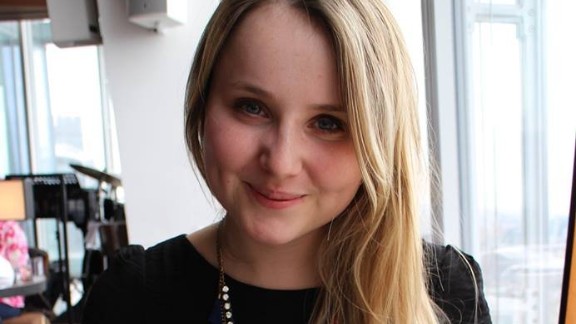 From Facebook/From Facebook
Lausch's alma mater, the Avans School of International Studies (ASIS), said in a statement: "We will forever remember (Marie) as an eager, smart, positive and dedicated student. We would like to wish her family and friends lots of strength for the coming days, weeks and months."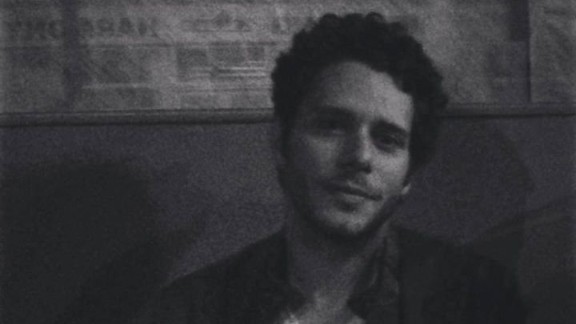 From Employer/From Employer
Christophe Lellouche was at the Bataclan to see a band he had long followed, Eagles of Death Metal. Lellouche's cousin Charlene told local paper, La Provence, "When we got confirmation that(the attack) was at the Bataclan Friday night, we did not dare to call (his phone), in case the ringing of his phone attracted the terrorists."
Lellouche was a passionate musician who co-wrote the original music for film "De Jung Forever." Known as "Moké," alias the "Mad Professor" by some friends, Lellouche was an only child who grew up in Normandy with his parents.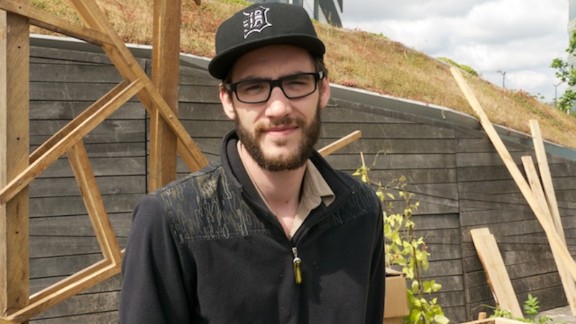 Courtesy: Vergers Urbains
Quentin Mourier, 29, was also at the Bataclan. An architecture graduate from the Ecole Nationale Supérieure d'Architecture de Versailles, Mourier was also an active member of the Parisian urban farming collective, Vergers Urbains. The group said he was energetic, full of ideas, and contributed to a number of projects. "We will miss him," Vergers Urbains said in a statement.
Germany
The German Foreign Office confirmed that one German national is among the victims. The office did not name the victim, but German newspaper Bild identified him as a 28-year-old architect with Renzo Piano, a well-known firm in Paris. A message on the architecture firm's phone said the office was closed Monday because one of its associates was killed in the Paris attacks.
Italy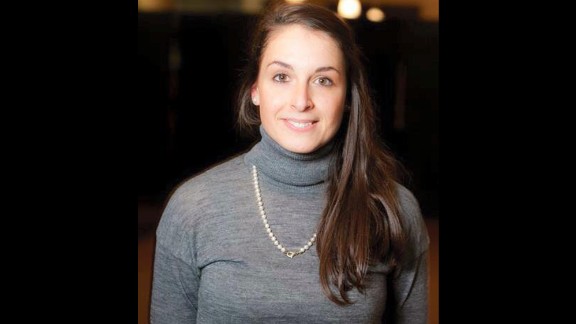 Valeria Solesin/Facebook/Valeria Solesin/Facebook
Valeria Solesin was also killed at the Bataclan, according to Italy's foreign minister. The 28-year-old Venice native was studying in Paris.
Italy's ANSA news agency said Solesin was at the concert with her boyfriend, his sister and the sister's boyfriend, who were rescued. They were at the entrance when the attackers stormed in, ANSA reported.
Solesin was pursuing a doctorate in demography at the Sorbonne, ANSA reported. She was interested in topics related to families and children, and sociological comparisons between France and Italy, the news agency said.
Mexico
Michelli Gil Jaimez was one of two Mexican women killed in the attacks, according to Mexican authorities.
She hailed from Tuxpan, a city in the eastern state of Veracruz, according to a statement on the Veracruz state government website.
In the statement, Veracruz Gov. Javier Duarte de Ochoa expressed support for her family and solidarity with the French people.
Mexico's Ministry of Foreign Affairs confirmed that another Mexican woman was killed in the attacks, without providing a name.
Portugal
At least two Portuguese citizens were among the dead.
Précilia Jessy Correia, 35, was born in France and had dual French-Portuguese nationality. She was killed at the Bataclan, according to Jose Cesario, Portuguese secretary of state for Portuguese communities abroad.
The state news agency Lusa reported that one of the victims killed outside the Stade de France was 63-year-old Manuel Colaco Dias. Prime Minister Pedro Passos Coelho wrote to the family of the victim offering his condolences.
Romania
At least two Romanian citizens were among the victims.
Ciprian Calciu, 32, and Mariana Lăcrămioara Pop, 29, were killed on the terrace of La Belle Equipe, friends and family confirmed on social media.
The Romanian Ministry of Foreign Affairs confirmed the death of two of its citizens.
The two had a child who lived in Paris, according to a Romanian media report.
Spain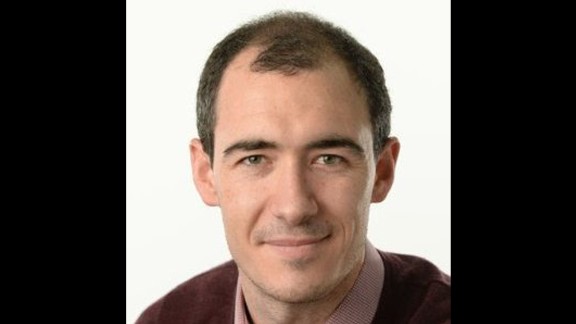 From LinkedIn
Prime Minister Mariano Rajoy said a Spanish citizen, Juan Alberto Gonzalez Garrido, was killed in the Paris attacks.
El Mundo newspaper reported Gonzalez was a 29-year-old engineer from Granada who had been living in Paris for two years. He and his wife, also an engineer, got married last summer. Both were inside the Bataclan concert hall. His wife escaped, the paper reported, but he did not.
Gonzalez was an expert in nuclear energy, El Mundo reported, and worked for the French electricity company EDF.
Tunisia
Sisters Halima Saadi, 36, and Hodda Saadi, 35, were killed. The women were Tunisian nationals, the country's Ministry of Foreign Affairs told CNN.
Their brother, Khaled Saadi, was in a Paris restaurant Friday with his two sisters, Hodda and Halima, along with eight friends.