Editor's Note: Peter Bergen is CNN's national security analyst, a vice president at New America and a professor of practice at Arizona State University. He is the author of "Manhunt: The Ten-Year Search for bin Laden – From 9/11 to Abbottabad." He is the lead author of the just-released New America policy paper "ISIS in the West: The New Faces of Extremism", co-authored by Courtney Schuster, a program associate at New America, and David Sterman a senior program associate there.
Story highlights
Peter Bergen: Data give clues about estimated 4,500 Westerners who have joined ISIS, other militant groups in Syria
They are usually young, including teens, often with familial ties to other jihadists, Bergen says
A growing number are women, he says
On Friday, France had its 9/11.
At least 129 people were killed at multiple locations in Paris, including a concert hall, a soccer stadium and a popular restaurant, the kinds of venues that ordinary Parisians flock to on a Friday night.
At, or near, these venues the attackers deployed a mix of terrorist tactics, including suicide attackers, an assault using more than one gunman willing to fight to the death, hostage-taking and bombings.
In the years after 9/11, we have seen various forms of this terrible news story play out: the multiple bombs on trains in Madrid that killed 191 in 2004, the four suicide bombings in London that killed 52 commuters in 2005, and the 2008 attacks in Mumbai, India, by 10 gunmen who killed 166.
The attackers in Paris seemed to have learned lessons from all these attacks. (By the way, this is also the case of U.S. school shootings in which the perpetrators study the tactics of those who have gone before them.)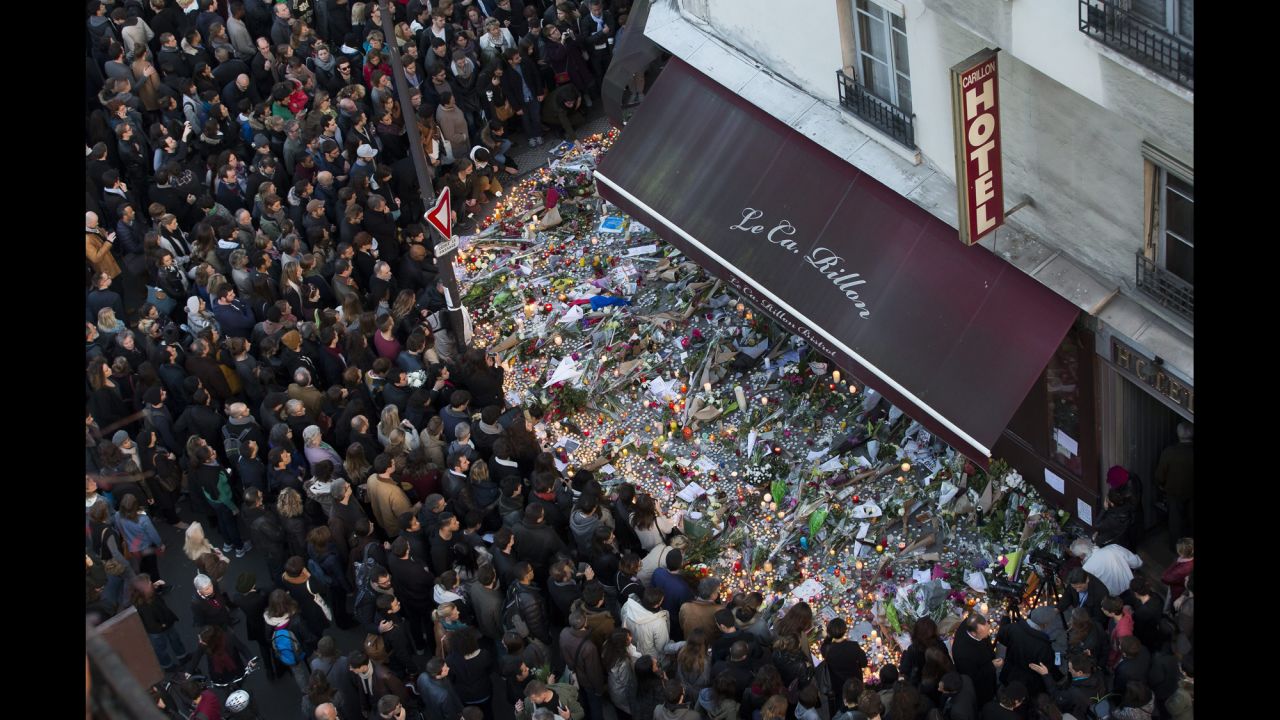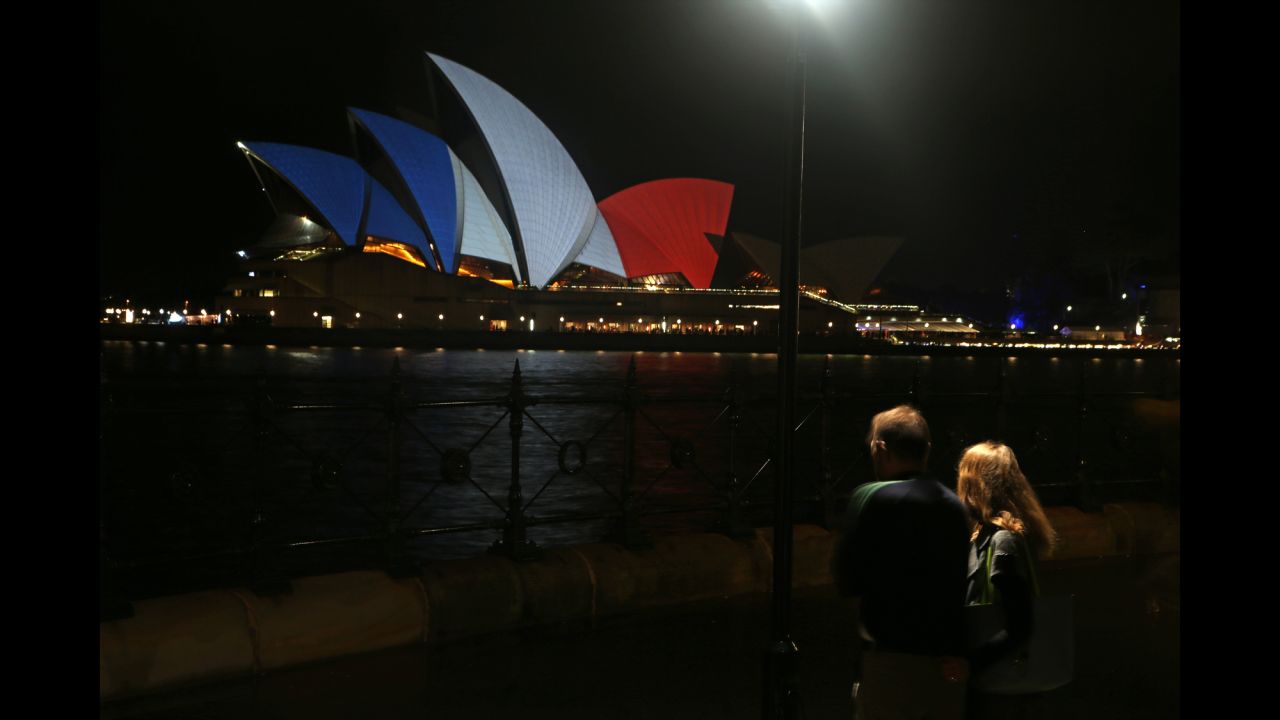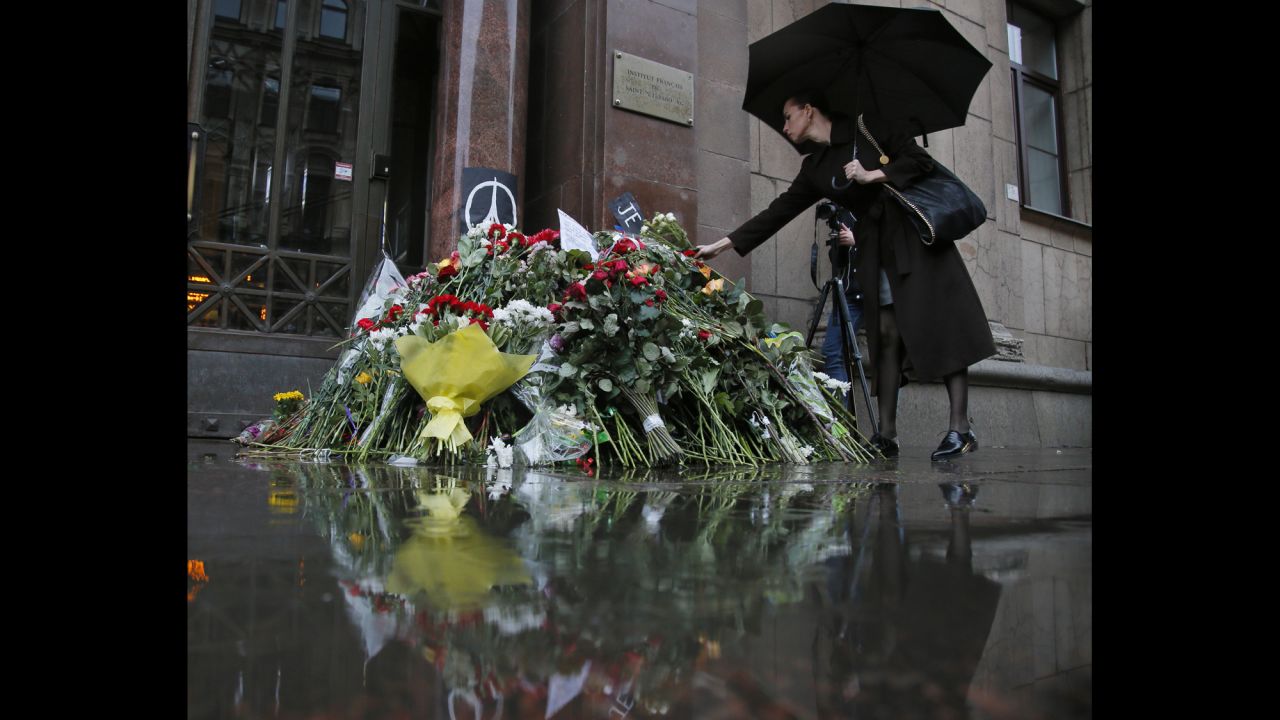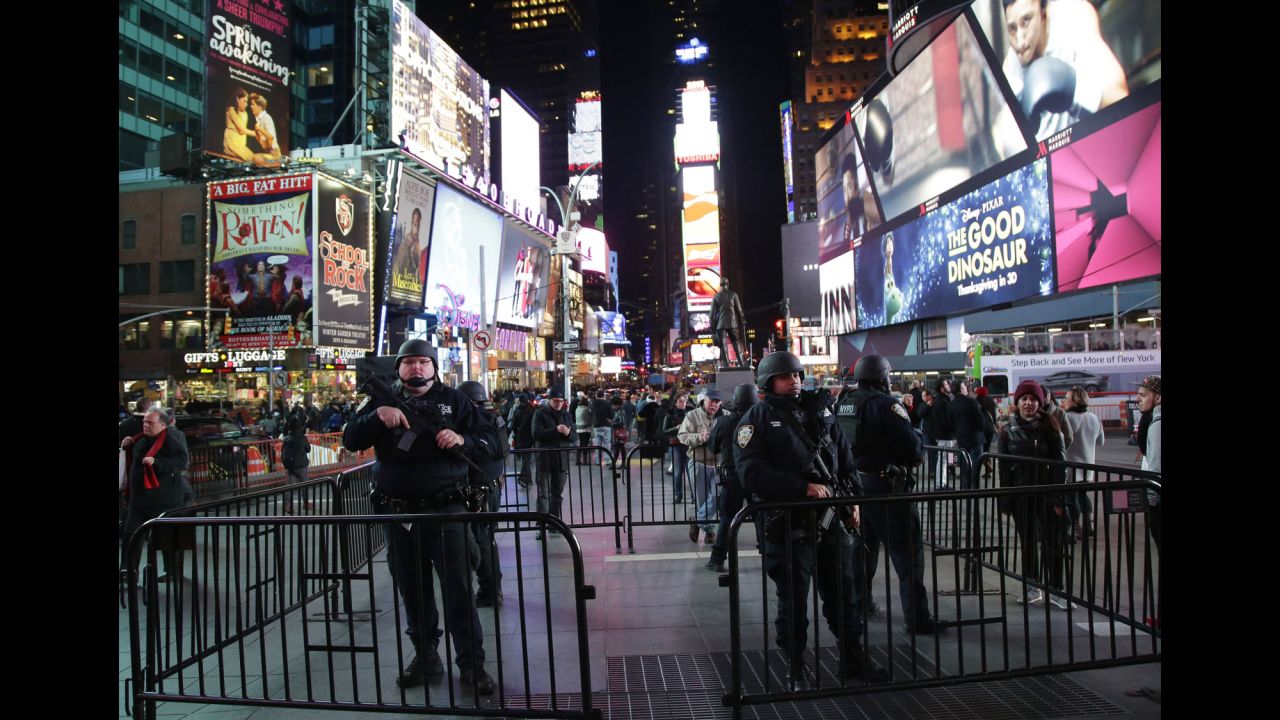 World reacts to Paris attacks
French President Francois Hollande blames ISIS for the attack, and the terror group has claimed responsibility. According to French prosecutors, one of the attackers who has been identified is a French national known to police, and a Syrian passport was found on the body of one of the other attackers. CNN reports that this militant was posing as a Syrian refugee. It is still early in the investigation, but according to CNN French affiliate BFM, six of the Paris attackers spent time in Syria.
Until now, French citizen Mehdi Nemmouche is the only case of a Western fighter in Syria accused of returning to conduct a deadly terror attack – the May 24, 2014, shooting at the Jewish Museum in Brussels, Belgium, that left four people dead. Nemmouche had served time in a French prison, and he had an assault rifle when he was arrested in France. A French journalist held by ISIS reportedly has identified Nemmouche as one of the group's alleged torturers. Nemmouche has been extradited to Belgium, where he awaits trial.
Returning militants from Syria are a worrying potential source of terror attacks. And two major factors place Europe at far greater risk of "returnee" violence from veterans of the Syrian conflict than is the case in the United States: the much larger number of European militants who have gone to fight in Syria and the existence of more developed jihadist networks in Europe.
Before 'Jihadi John,' Mohammed Emwazi in London terror network
France has supplied more fighters to the Syrian conflict than any other Western country. In September, Prime Minister Manuel Valls told Parliament that 1,800 French citizens have been involved in jihadist networks worldwide – almost all of whom were drawn to the Syrian war. Nine months earlier, Interior Minister Bernard Cazeneuve estimated that 185 militants had returned to France from Syria. Of those who had returned, he said 82 were in jail and 36 were under other forms of judicial control.
German security services report that 720 Germans have left for Syria, and they estimate that 100 have been killed there, while another 180 have returned to Germany.
Last year, the Belgian Foreign Ministry released figures that up to 350 Belgians had left to fight in Syria.
Upward of 700 British citizens have left for Syria, with about half estimated to have returned to the United Kingdom, according to British officials.
In January, Australian Foreign Minister Julie Bishop placed the number of Australians fighting abroad at 180, with 20 having died in Syria.
So who exactly are the estimated 4,500 Westerners who have been drawn to join ISIS and other militant groups in Syria?
To provide some answers to that question, New America collected information about 466 individuals from 25 Western countries who have been reported by credible news sources as having left their home countries to join ISIS or other Sunni jihadist groups in Syria or Iraq.
The Western fighters drawn to Syria and Iraq represent a new demographic profile, quite different than that of other Western militants who fought in Afghanistan in the 1980s or Bosnia in the 1990s.
First, women are represented in unprecedented numbers. One in seven of the militants in New America's data set are women. Women were rarely, if at all, represented in previous jihadist conflicts.
While Western women are not going to fight in the war in Syria, they are playing supporting roles, often marrying front-line fighters and sometimes working as police officers.
They are women like Sally Jones, 44, from the United Kingdom, who took her 10-year-old son to Syria in 2013, and Emilie Konig, 31, one of the first women to leave for Syria, who left France and her two children behind in 2012 to join her husband there. The U.S. State Department says both women have encouraged terrorist attacks in their native countries, and it officially designated both of them as terrorists in September.
Second, the recruits are young. The average age of Western volunteers drawn to the Syrian jihad is 24. For female recruits, the average age is 21. Almost a fifth are teenagers, more than a third of whom are female.
New America has documented an astonishing 80 cases of Western teenagers who have traveled to the war in Syria. More than a third of these teenagers are girls. Hans-Georg Maassen, the head of Germany's domestic security agency, said, for instance, in March that nine female German teens had left for Syria.
That same month, ISIS released a video of a French boy shooting a Palestinian hostage in the forehead.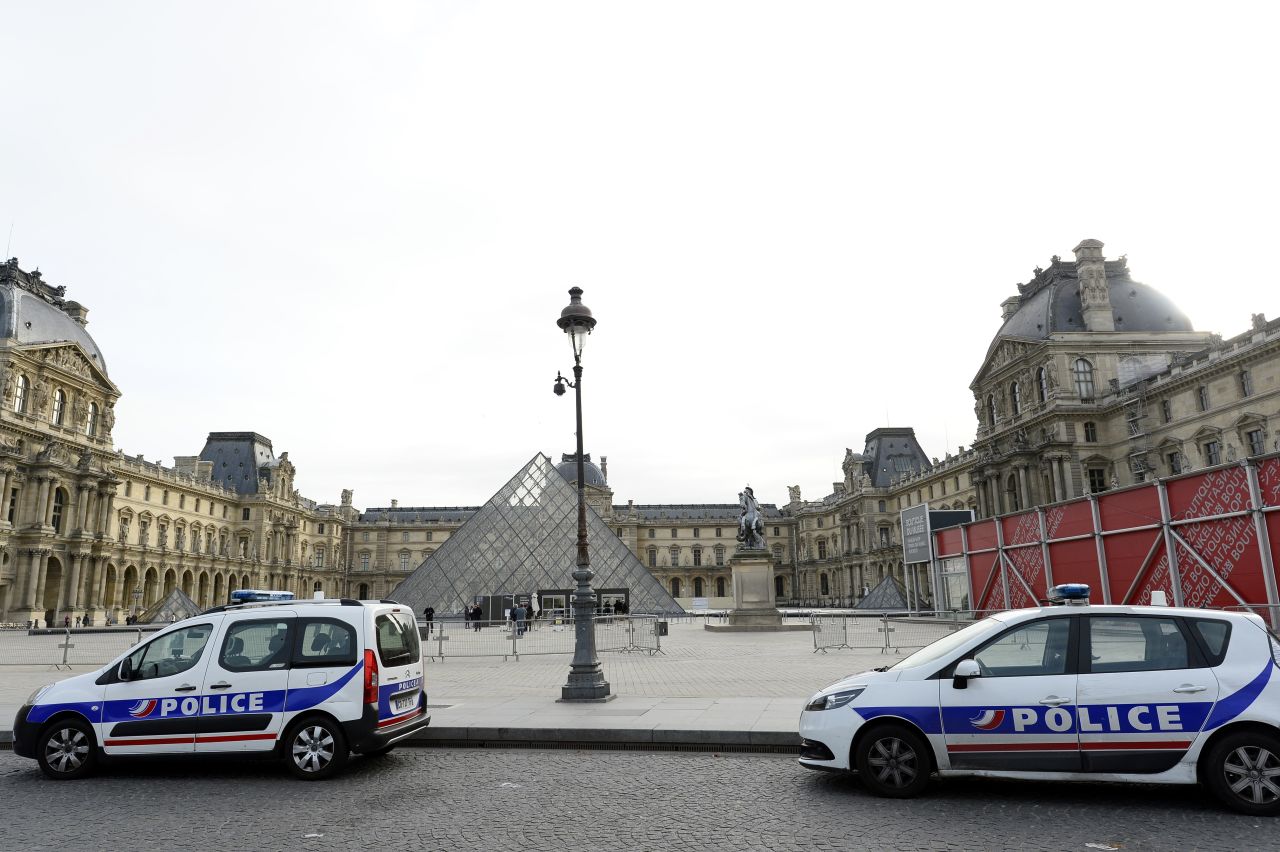 Increased security following Paris attacks
Third, many have familial ties to jihadism. More than a quarter of Western fighters have a familial connection to jihad, whether through relatives who are also fighting in Syria and Iraq, through marriage or through some link to other jihads or terrorist attacks.
For instance the father of British ISIS recruit Abdel-Majed Abdel Bary is Adel Abdel Bary, who was convicted in New York for his role in the 1998 U.S. embassy bombings in Kenya and Tanzania.
Of those with a familial link, one third are through marriage, many of them marriages between female recruits and male fighters conducted after they arrive in Syria
Three-fifths of Western fighters with familial ties to jihad have a relative who has also left for Syria. For example, the Deghayes family in the United Kingdom had three sons, ages 16 to 20, leave to join al Nusra Front in Syria together.
Fourth, the Americans drawn to the Syrian jihad – 250 who have tried or have succeeded in getting to Syria – share the same profile as the Western fighters overall: Women are well-represented, and the volunteers are young, and many have family ties to jihad. One in six of the Americans drawn to the Syrian conflict are women. The average age of the American militants is 25, with a fifth still in their teens. Almost a fifth of the American militants have a familial connection to jihad.
The American recruits are, perhaps unsurprisingly, particularly active online: Around nine out of 10 American militants are active in online jihadist circles.
Who are ISIS' American recruits?
Fifth, for Western militants, the wars engulfing Syria and Iraq have often proved deadly. Almost half of the male fighters and 6% of the female recruits have been killed in Syria or Iraq.
Opinion: Why Americans leave for Jihad
Sixth, few of the Western fighters who have traveled to Syria and Iraq are in government custody. Only one-fifth of Western fighters in New America's data set are in custody, and more than two-fifths of individuals are still at large. (As indicated above, around half the Western militants were killed in the conflicts in Syria or Iraq.)
Seventh, the most popular route to Syria is through Turkey. Almost half of the Western foreign fighters made their way to Syria or Iraq via Turkey. Only one of the militants is documented as attempting to use an alternative route via Lebanon. For the rest of the Western militants, it's not clear from the public record how they arrived in Syria.
Eighth, where an affiliation can be determined, the majority of the Western fighters have joined ISIS: Three-fifths have joined ISIS, while only a tenth have joined al Qaeda's affiliate in Syria, known as al Nusra Front, and one-seventh have joined other smaller militant groups.
Who is inspiring these militants to give up their often-comfortable lives in the West for the rigors of the war zone in Syria? Based on court records and press reports, New America has identified several Western militants acting as online recruiters. Among them are a number of Americans, for instance:
• Abdi Nur, a 20-year-old from Minnesota, allegedly took on the role of online recruiter after leaving for Syria in the summer of 2014. A complaint filed in November that charged six Minnesota men with trying to go to join ISIS accuses Nur of acting as an online recruiter and providing encouragement and advice to the men via Kik and other social media platforms from Syria.
• Hoda Muthana, a 20-year old American woman from Alabama, was identified by BuzzFeed as the individual behind the Twitter account Umm Jihad, which encouraged militants to leave for Syria.
Propaganda
ISIS has disseminated two online guidebooks to encourage its Western recruits. In 2015, ISIS published its how-to guides Hijrah and "How to Survive in the West." Hijrah provided potential fighters with detailed packing lists – advice on how to get to Turkey and dupe customs officials into issuing visas for the country; Twitter accounts of fighters living in Syria who can facilitate their travel; and even suggestions for recruits to assess their personality strengths and weaknesses before leaving home to prepare themselves better for jihad.
"How to Survive in the West" is a guide on how to "be a secret agent" in a Western country, giving readers tips on the making of Molotov cocktails, bombs and cell phone detonators; hiding weapons in secret compartments of vehicles, in the same fashion as gangs; and how to identify and evade police surveillance, even suggesting that readers watch the Jason Bourne film series for tips on employing evasion tactics.
In September 2014, an ISIS spokesman called for violence, specifically in France, Australia and Canada, releasing an audiotape saying, "If you can kill a disbelieving American or European – especially the spiteful and filthy French – or an Australian, or a Canadian, or any other disbeliever from the disbelievers waging war, including the citizens of the countries that entered into a coalition against the Islamic State, then rely upon Allah, and kill him in any manner or way, however it may be."
Terrorism analyst: Who could be behind Paris attacks?
Motivations
What motivates many of these Western fighters to travel to a dangerous war zone with which most have no prior connection? A review of both ISIS propaganda and reporting on the individual cases in New America's data set suggests the answer is a mishmash of motivations that ISIS has picked up on as part of its recruiting strategy, including opposition to Syrian dictator Bashar al-Assad, religious invocations of the spiritual benefit of participating in jihad, the belief that religious duty requires living under ISIS' so-called caliphate, anger and alienation from Western society, and for some the "cool" factor of participating in a war.
Here are the rationales for joining ISIS that are provided by a couple of ISIS' alleged American recruits:
• Abdi Nur, the 20-year-old Minnesotan, tweeted: "Jihad Is The Greatest Honor For Man So Come On And Join Dawla Ya Iqwa (you brothers of the Islamic State])." Nur later explained to his sister: "if I didn't care I wouldn't have left but I want jannah (paradise) for all of us."
• Authorities say Chicago teen Hamzah Khan left a letter for his parents before attempting to travel to Syria in 2014, explaining that "there is an obligation to 'migrate' to the 'Islamic State." He was charged with material support of ISIS and has pleaded not guilty.
Threat to United States
Four years into the Syrian civil war, little evidence has emerged to support the notion that returning fighters from Syria pose a great threat to the United States.
In the United States, there has only been one case of a fighter returning from Syria and allegedly plotting an attack. Abdirahman Sheik Mohamud, 22, of Columbus, Ohio, left for Syria in April 2014 and fought there before returning home around two months later. The government alleges that a cleric in Syria told Mohamud that he should return to the United States to conduct an act of terrorism and that he discussed some kind of plan (with an informant) to kill American soldiers at a military base in Texas. He has pleaded not guilty to a charge of providing material support to a terrorist group.
Speaking at the Council on Foreign Relations in March, Director of National Intelligence James Clapper said that about 40 individuals had returned from Syria. "We have since found they went for humanitarian purposes or some other reason that don't relate to plotting," he said.
We identified 23 Americans who actually reached Syria, 46 individuals who attempted or plotted to travel to Syria but were unsuccessful in doing so, and 14 who provided support to others fighting or seeking to fight in Syria.
Instead of being a launch pad for attacks at home, Syria turned out to be a graveyard for the few Americans who made it to the war zone.
Witness describes his escape from Paris attack
Of the 23 individuals who reached Syria, nine died there. For instance, Floridian Moner Abu Salha, died conducting a suicide bombing in northern Syria last year, and Douglas McAuthur McCain was killed fighting for ISIS
Nine of the Americans who reached Syria remain at large, while five American fighters who returned to the United States from Syria were taken into custody.
Threat to United States by non-American ISIS recruits
Many fighters from countries other than the United States have traveled to fight in Syria and could pose a potential threat to the United States. So far we have not seen a case of a foreign fighter from another country traveling to the United States to conduct an attack. However, it is not beyond the realm of possibility.
The large number of foreign fighters traveling to fight in Syria from other countries magnifies the potential threat of an infiltration attack, especially given the high numbers of foreign fighters from countries that enjoy the Visa Waiver Program with the United States, such as Australia, Belgium, France, Germany, the Netherlands and the United Kingdom.
Tracking the many foreign fighters from Western countries who have gone to Syria and who have returned to the West poses a greater challenge, given their larger numbers, than tracking the handful of returning American fighters.
With the large numbers of Europeans traveling to fight in Syria, nations such as France and Germany are reporting significant strain on their ability to monitor returnees effectively.
In December, German's federal prosecutor general, Harald Range, said of the number of terrorism cases being prosecuted in his country, "We are at the limits of our capacity," adding that new cases kept emerging. "What worries me is the speed with which people are radicalizing, or being radicalized. We are facing a phenomenon which needs a broad strategy of prevention."
Each French individual placed under surveillance requires 25 agents to maintain round-the-clock monitoring, and the strain on resources produced by ever increasing numbers of militants who need to be monitored was in part behind the failure to maintain surveillance of the Kouachi brothers, who conducted the attack on the Charlie Hebdo magazine in Paris this year.
It would take many thousands of agents to monitor each of the more than a 1,000 Frenchmen reportedly involved in the Syrian war, and France simply doesn't have that kind of manpower.
The fact that a French prosecutor says that one of the Paris attackers was a French national who was known to police is an indicator of how difficult tracking all of these militants has proven to be.
Join us on Facebook.com/CNNOpinion.
Read CNNOpinion's Flipboard magazine.