Story highlights
NEW: Survivors hid for three hours in theater when terrorists attacked
"It was a scene from hell," a witness said
(CNN) —
Police told Denis Plaud not to look around when he emerged from hiding in a small room of the Bataclan theater Friday night.
He looked.
"There was blood everywhere. Even people alive were covered with blood," he told reporters. "There was especially on the ground floor a lot of dead bodies and blood, and some people had been alive and had to stay for several hours among dead corpse[s] and they went out covered with blood."
Plaud and about 15 others hid for three hours in a small room upstairs of the theater, struggling to keep quiet. The sound of machine guns was so close it shook the walls, he said.
Shooting us 'like birds'
Downstairs Julien Pearce, a radio reporter, was near the top of the stage when the shooting began.
He saw two people, terrorists, he said, enter the theater, "very calm, very determined" and firing "randomly."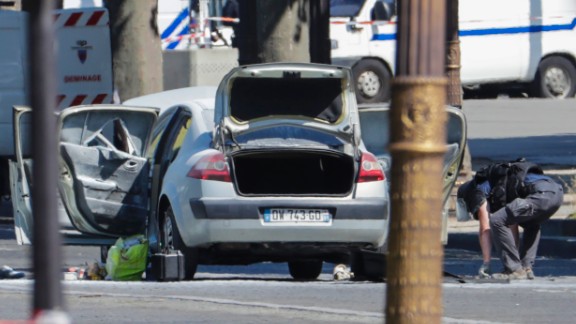 Now playing
01:34
Armed man rams car into police van in Paris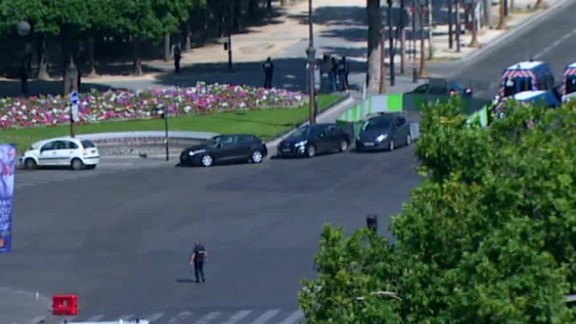 Now playing
01:19
Car rams police truck on iconic Paris street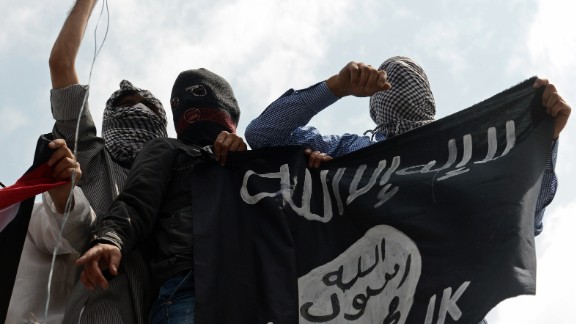 Now playing
03:01
The anatomy of a terror attack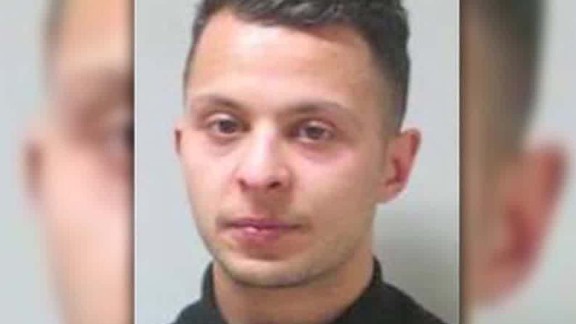 Now playing
01:23
Fingerprint of Paris terror suspect found in Brussels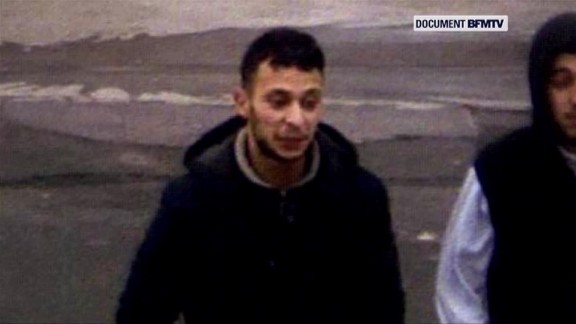 Now playing
00:45
New images show fugitive Paris attack suspect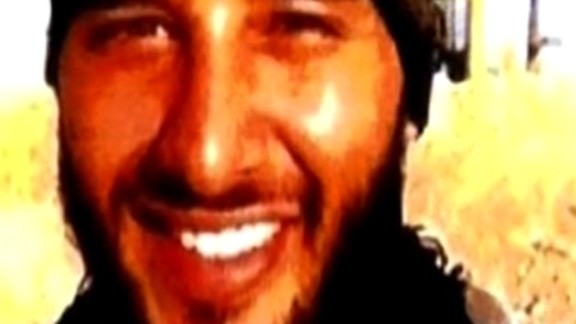 Now playing
03:05
New Paris terror attacker identified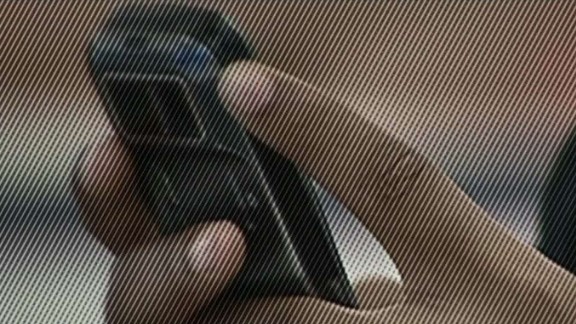 Now playing
02:09
A look at how ISIS uses encrypted communications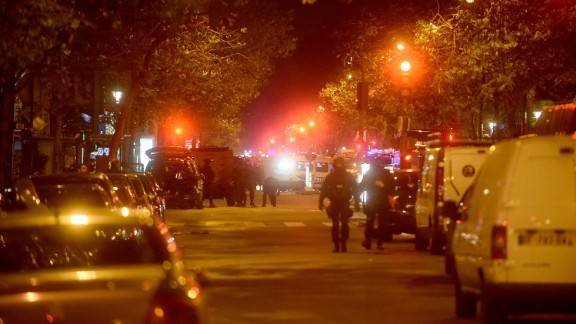 Now playing
01:09
Paris attacks in 1 minute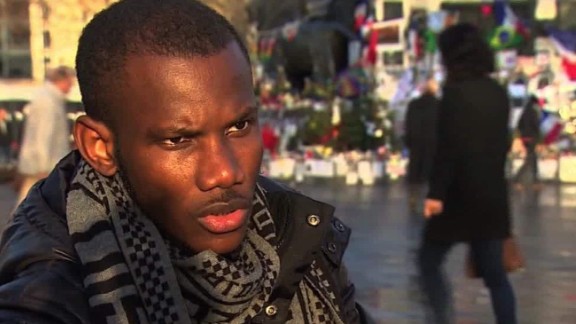 Now playing
02:35
French hero has life-changing year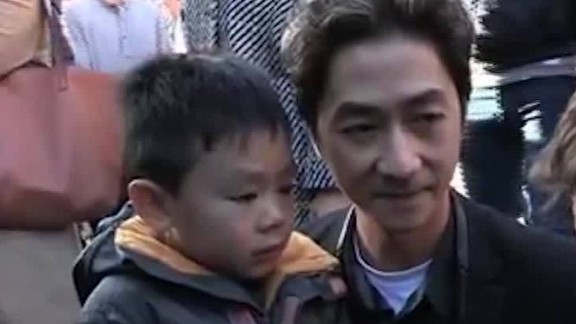 Now playing
01:03
French father explains terror attacks to his young son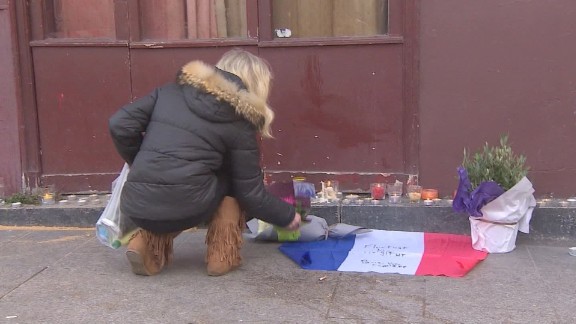 Now playing
02:32
Paris mourns for the dead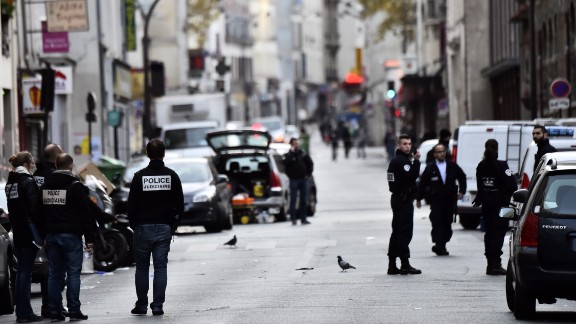 Now playing
01:53
ISIS claims responsibility for Paris attacks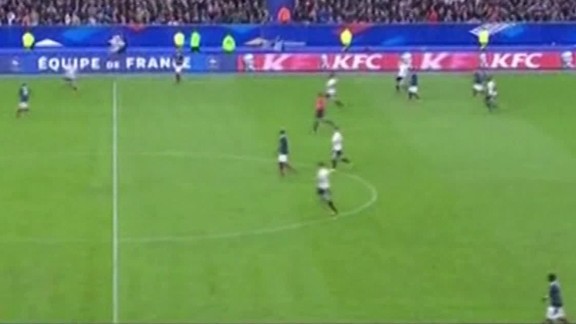 Now playing
00:45
Explosion heard at Paris soccer game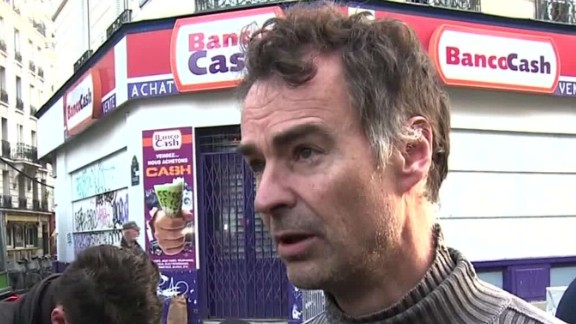 Now playing
01:42
Concert hall 'a bloody mess' after terror attack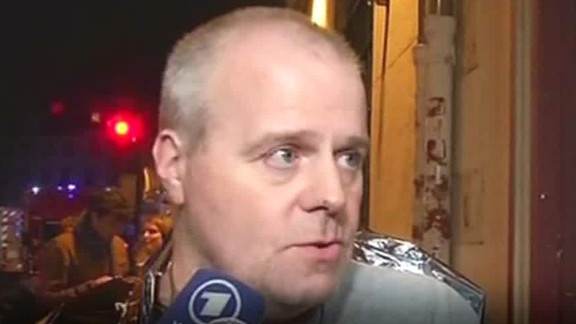 Now playing
01:02
Witness describes his escape from Paris attack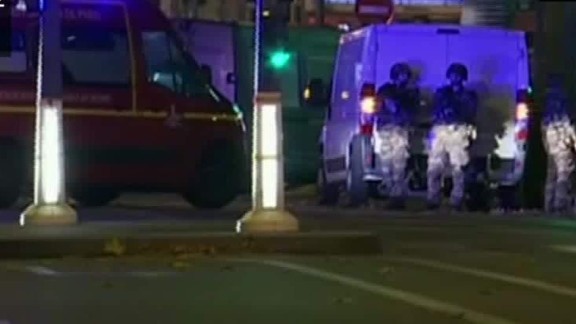 Now playing
01:49
Police storm Paris concert hall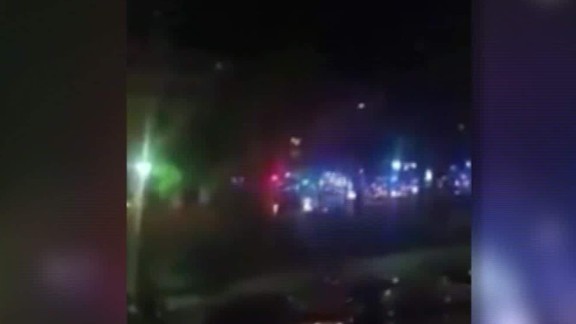 Now playing
01:23
Hear gunfire outside The Bataclan theater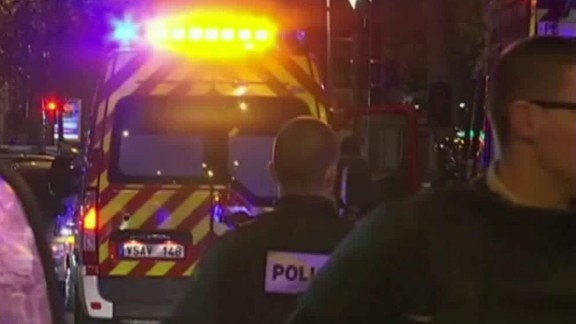 Now playing
04:57
Chilling details about attack in Paris theater