Story highlights
Cindy Parlow Cone won the World Cup with U.S. women's national soccer team
During her career she sustained multiple concussions
The effects of the concussions caused permanent damage, ending her career early
When U.S. Soccer announced Monday it had banned heading for players aged under 11, it was a major victory for campaigners like Cindy Parlow Cone.
A former World Cup winner with the U.S. women's national soccer team, her glittering career was cut short by head injuries. She suffered numerous concussions on the field before her injuries dramatically caught up with her one day in 2004.
It was a beautiful morning, the kind you can only find in California in January. Parlow Cone particularly remembers the dew on the grass as she reached down to tie the laces of her cleats. But her fingers didn't seem to be working correctly. The next thing she remembers is waking up in an MRI machine.
She was in her mid-20s, at the prime of her athletic career. She was a World Cup champion, an Olympic Gold-medalist. So how did she end up on an MRI machine with doctors telling her she'd had a mini-stroke?
'In that instant, my life changed'
Parlow Cone grew up playing all kinds of sports in Memphis, Tennessee. "I was just a very quiet, shy kid," she said. "And growing up with two brothers, it was a very physical childhood and brothers were just wrestling all the time, so I was used to that."
Parlow Cone tried basketball and swimming, but where she felt the most at home was on the soccer field. "I loved the combative nature of it," she said. "I was fearless."
Cindy Parlow Cone's glittering career
That fearlessness was an asset on the field. Nearly six feet tall, Parlow Cone was a target in the air, scoring countless goals with her head. At age 16, she was called up for a scrimmage with the U.S. women's national team. She had posters of stars like Mia Hamm on her wall – now she was playing side by side with them.
Read: This man's blood has saved the lives of two million babies
At 18 years old, Parlow Cone was a full member of the team. She came home from the 1996 Olympic Games in Atlanta with a gold medal. The nation had taken notice, and when the 1999 World Cup came around, the pressure was on.
"That was a pressure we put on ourselves," Parlow Cone said. "We knew the impact this would have, not only in women's soccer but women's sports in general."
In one of the most memorable sports moments of the 1990s, as Brandi Chastain ripped off her shirt in triumph after scoring the winning penalty, Parlow Cone and her teammates were World Cup champions. "Just to stand on that stage with the national anthem and all the confetti blowing around, I mean, it was just a surreal experience," Parlow Cone remembered.
But things would begin to change for her during a game in 2001. As she had done countless times before, Parlow Cone went up for a header in the air. She collided with her teammate and their heads smacked together. Parlow Cone was unconscious before she hit the ground.
"It's just … it's just scary," she said. "In that instant, my life changed."
Why girls are more likely to have concussions than boys
Parlow Cone stayed in the game. She even headed the ball again shortly after that collision. That's when her fingers started to feel tingly. At halftime, she told the trainer about it. It would be Parlow Cone's first diagnosed concussion, but it wasn't long before she was cleared by doctors and back on the field.
"I think I was just a typical athlete," Parlow Cone said. "I had an injury, we know injuries are part of the game, just tell me how long I need to sit out and what rehab I need to do before I can get back on the field."
Two years later, in the consolation match of the 2003 World Cup, it happened again. Another collision, another blackout, another concussion. Then, in 2004, Parlow Cone woke up in that MRI machine in California.
"That was a really scary time for myself, my family, and my teammates who were 30 minutes away in training camp, wondering what's going on with me," Parlow Cone said. "My concussion symptoms were just continuing to get worse, were affecting my daily life, affecting my training, affecting my performance."
Read: The biological secrets that make Sherpas superhuman
For the first time, Parlow Cone thought about leaving the team. She had never quit anything in her life, but she knew this was serious. "It was kind of the first time I realized something was wrong," she said.
Making soccer safer
While much of the concussion conversation is dominated by American football, two U.S. studies found that soccer was second only to American football in terms of reported concussions, with rates for girls much higher than boys.
In another study, researchers looked at concussions among U.S. high school soccer players and found that for every 10,000 "athlete exposures" – meaning a student participating in a game or practice – there were 4.5 concussions for girls and 2.8 among boys – a rate less than half that for American football, but still significant.
According to the Concussion Legacy Foundation, heading the ball is responsible for one third of all concussions reported in youth soccer.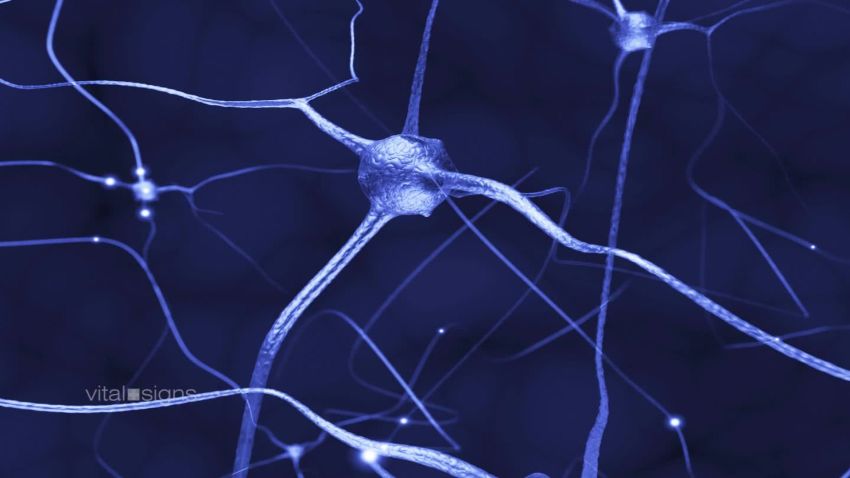 How to recognize a concussion
Parlow Cone made a career out of heading the ball, and she's paying for it to this day.
"I think back now, and because I've educated myself so much more on the topic, it's scary to think of what could have happened," Parlow Cone said. "I never fully recovered from that concussion. I still have the exact same symptoms."
It has been 14 years since her first diagnosed concussion. Parlow Cone battles headaches and fatigue almost daily. She also has visual and vestibular (inner-ear balance) issues. She retired from the national team in 2006, and is no longer allowed to play soccer.
But the game is still a big part of her life. She coaches a youth girls' team in Chapel Hill, North Carolina, where she now lives. And she is the face of an initiative called "Safer Soccer," from the Concussion Legacy Foundation, which has campaigned to raise the minimum age of heading the ball from 10 years old, to 14.
Even after all she's been through, and continues to go through, Parlow Cone has no hard feelings toward the game she loves.
"When I look back over my career, it's with pride and joy," she said. "And now through my coaching, I take great pride in trying to help make the sport I know and love, as well as other contact sports, safer for kids."