Story highlights
Latest GOP presidential candidate debate took place Tuesday night on Fox Business
Christian Whiton: Candidates could not score points against overbearing media personalities in this debate
Editor's Note: Christian Whiton is a former deputy special envoy for human rights in North Korea for the George W. Bush administration. He is president of the Hamilton Foundation; a principal with DC Advisory, which is a public policy consultancy; and the author of "Smart Power: Between Diplomacy and War." The views expressed are his own.
Of course, taking these steps requires the will to influence the political trajectory of North Korea using nonviolent means – something that is lost on a Washington foreign policy establishment often unable to free itself from the false choice of weak diplomacy or outright war. This latest crisis should be a wake-up call to change course.
That conventional wisdom has held that Donald Trump will ultimately decline, likely followed by Ben Carson as well. And while nothing in Tuesday night's performance spells instant doom in polls for either man, a fatal erosion of credibility seems to be gaining speed.
As with the last debate, Trump seemed diminished. With more professional moderators, neither Trump nor the other candidates could score points against overbearing media personalities.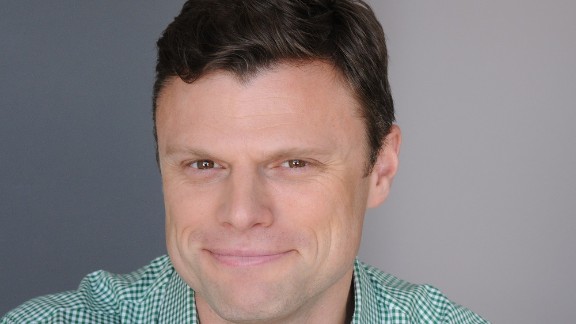 Furthermore, Trump has continued unwittingly to expose his shallowness on policy ("My tax plan will be a tremendous plan!").
He lambasted the Trans-Pacific Partnership trade agreement as a "horrible deal," but was plainly wrong on his two big points: that China would benefit and that the agreement doesn't address currency manipulation. In fact, China is excluded from the pact, and there is a mechanism in a side agreement to address concerns about currency manipulation.
Ben Carson again displayed his admirable personality and made a fundamentally important point about how a high minimum wage drives scandalously high unemployment for young minorities. He displayed candor and genuine humility that is lacking in our public life.
However, Carson is tacitly reminding Republicans that running for president ought not to be an entry-level political job.
Carson's debate strategy: Calm and cool
The moderators Tuesday night were wise not to focus too much on Carson's eyebrow-raising statements about himself or the basis for his fiscal beliefs (i.e., tithing); many Republicans think the media has applied a double standard to Carson in examining his background. But those same Republicans should increasingly see after Tuesday tonight that Carson, while eminently likeable, may not withstand an inevitable pincer attack from the Clinton political machine and a skeptical media.
Meanwhile, Jeb Bush showed a bit of life and even some passion, but "energetic Jeb" seemed at times to be even more awkward than low-energy Jeb. Touting a 4%-growth program is sound but boring. Statements like, "The economic cost far exceeds the social benefits" are wonky. While his performance was not disastrous, Bush conveyed nothing that is likely to stem the gradual shift of Republican establishment support from Jeb to Marco Rubio.
Furthermore, Bush and John Kasich once again presented voters with the false choice of either offering amnesty or immediately deporting 11 million people residing here illegally. Rank-and-file Republicans suspect that American common sense and pragmatism might open other possibilities. Ted Cruz turned the tables on the pro-amnesty candidates by invoking the economic challenges that uncontrolled immigration presents to the middle class.
Overall, the fresher faces were the stars again.
In many respects, Tuesday night's debate was a competition for who best can claim third place – which would become first place after a Trump-Carson fade – and it was a close match between Rubio, Ted Cruz and Carly Fiorina.
Rubio was energetic and even a bit caffeinated. He had great ideas: "We need more welders and less philosophers" was a great line. Cruz's call for flat tax, regulatory reform and sound money combined with a shout out to fiscal conservatives Coolidge, Kennedy and Reagan was solid.
The focus of Tuesday's debate was on the economy, and the moderators did a good job at shepherding conversation without making themselves the story. The candidates addressed important issues, but there is still a gap in the race for a would-be president who can really empathize with the suffering middle class.
Conservatives like me made fun of Bill Clinton for saying, "I feel your pain," and rightly so – a president needn't mimic Oprah. Nonetheless, Republicans need to get beyond tax plans and highfalutin' talk about economic freedom and address the challenges of middle class Americans who find it harder than before to buy a house, send kids to college, afford health care and maybe even take a vacation once in a while.
Fact-checking the candidates' claims
Reagan's gift wasn't his deep knowledge of supply-side economics and monetary theory; it was his ability to use anecdotes to which average Americans could relate. Republicans should hope their nominee has this skill.
Fiorina exhibited this on more than one occasion, including talking about a 40-year-old woman worried about her children's future amid the crush of big government. Her five-point plan for growth showed she could supplement the anecdotes with real policy.
Vladimir Putin has his man in the U.S. presidential race: Donald Trump. On Thursday, the Russian president reportedly declared Trump to be the "absolute leader" of the race.
Join us on Facebook.com/CNNOpinion.