Story highlights
Mark Kelly: Veteran killed by man in Colorado rampage. Vets know better than anyone why guns must be kept from dangerous people
Kelly: Veterans asking nation's leaders to support background checks for all who want to buy a gun
Editor's Note: Mark Kelly served in the United States Navy and is a combat veteran. He is a former NASA astronaut, and co-founder, with his wife, Gabrielle Giffords, of Americans for Responsible Solutions. Giffords, a former Arizona congresswoman, is a survivor of the 2011 shooting in Tucson.
(CNN) —
Earlier this month in Colorado Springs, Colorado, on a quiet Saturday afternoon, one of our nation's veterans went out for a bike ride.
Then, in a few random moments, that hero was dead – struck down by a bullet fired by a total stranger in a murderous rampage.
Courtesy of Mark Kelly
In an instant, Sgt. Andrew Alan Meyers – a 35-year-old father of two boys, 10 and 13, who served in our Army for a decade – had joined a grim group of his fellow Americans: the more than 10,000 who are killed with a gun every year.
Myers' grieving grandfather acknowledged the sad irony of his death: "He spent three tours of duty in Iraq and came out of that all right, and then came home only to be shot by someone he didn't even know."
Myers' death was a painful reminder of our country's gun violence problem, one that affects virtually every community and claims too many lives.
That's why two years ago today, on Veterans Day, I joined with more than 100 of my fellow veterans to form a new coalition in an effort to reduce gun violence in America. Our coalition is made up of retired flag officers, former enlisted service members of the U.S. armed forces and senior officers who know how to handle weapons, know the awesome power they possess, and have seen firsthand how they can be used for good in the hands of responsible people.
But we also know the damage these weapons can cause when they fall into the hands of dangerous people.
As service members in a war zone, we were committed to the responsible use of our weapons. We defended both the Constitution and the homeland.
Now we're asking our leaders in Washington, and in statehouses and governor's mansions around the country to protect our rights and families by keeping guns out of the hands of criminals and the dangerously mentally ill. We hope you will join us in calling for this commonsense change.
We're joining in this fight because right now it's far too easy for dangerous people like felons, domestic abusers and the dangerously mentally ill to buy guns without a background check. Dr. Deborah Azrael, of Harvard's Injury Control Research Center, according to a report in TheTrace found that in a survey of 2,072 gun owners, "roughly 40% said they'd acquired their most recent firearm (through a sale or transfer) without going through a background check."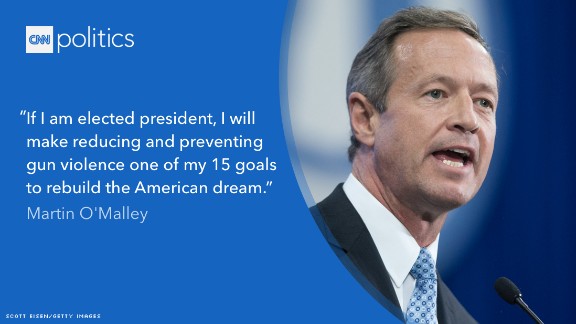 Photos: The 2016 candidates stances on gun control
Photos: The 2016 candidates stances on gun control
Photos: The 2016 candidates stances on gun control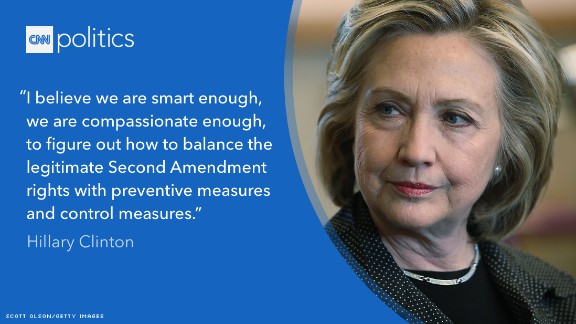 Photos: The 2016 candidates stances on gun control
Photos: The 2016 candidates stances on gun control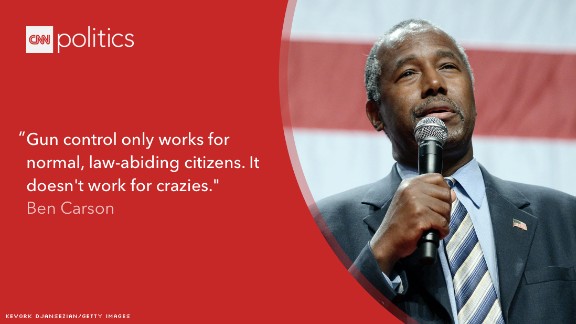 Photos: The 2016 candidates stances on gun control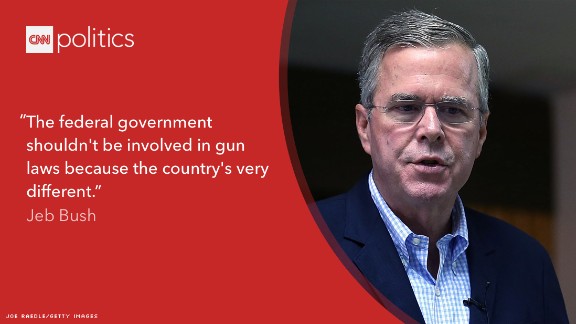 Photos: The 2016 candidates stances on gun control
Photos: The 2016 candidates stances on gun control
Photos: The 2016 candidates stances on gun control
This might begin to explain why America has 20 times the gun murder rate of our peer countries.
The gaps in our laws might also help explain why since 1968, more Americans have died from guns in the United States than on battlefields of all the wars in our country's history.
The number of Americans killed with guns make our country – an exceptional country that I and my fellow veterans risked our lives to defend – stand out in the worst of ways. We can do a lot better.
Some are quick to label people fighting for commonsense laws to reduce gun violence, like background checks, as "gun grabbers" and "anti-Second Amendment."
It's hard to take those claims seriously: As a Persian Gulf War combat veteran who exercises my Second Amendment right to own guns, I don't want to take away anyone's guns any more than I want to give up the six guns my wife, Gabrielle, and I have locked in a safe at our house in Tucson.
What we do want is what the majority of National Rifle Association members and other Americans want: responsible changes in our laws that reduce gun violence and protect the rights of law-abiding gun owners, like background checks for every person who buys a gun.
We are also not naive. We know that even the most commonsense solutions like closing the loopholes in our laws that let dangerous people buy guns without background checks won't prevent every gun murder in our country. Gun violence is a really complex problem, and no single law will solve it. Stronger laws might not have spared Myers.
But if we can, say, cut in half the number of Americans slain with a gun each year, fewer families and communities would be shattered, and our country would be much safer. We think that's worth fighting for.
Thirty-three years ago, my career in public service began with a single oath, one taken by every member of the armed forces: "To serve, protect and defend the Constitution of the United States against all enemies, foreign and domestic."
I hope that other veterans who took that same oath – and who want to see our beloved homeland become a safer place to live – will join us in this fight for some badly needed common sense.
Join us on Facebook.com/CNNOpinion.