Story highlights
"Binge-watch" is the word of the year according to British-based dictionary Collins
First coined in the 1990s, usage has tripled over the past year, says publisher
Shortlist influenced by communications tech and increased discussion around gender
(CNN) —
A dramatic change in TV viewing habits has seen "binge-watch" named word of the year by UK-based dictionary Collins.
Usage of the verb – defined as "to watch a large number of television programs (especially all the shows from one series) in succession" – has tripled since the previous year, according to the publisher.
Although not a new coinage, the word was a runaway winner due to a sharp rise in its usage, which reflected a change in behavior, Elaine Higgleton, international publisher at Collins Learning, told CNN.
"It's actually been around since the 1990s, and binge is an old Lincolnshire dialect word that made its way into common English in the 19th century," she said.
"From a very slow start, it has really taken off exponentially as a term people are using every day," she said, reflecting the popularity of online streaming services like Netflix that allow viewers to watch hit shows, like "Breaking Bad" or "House of Cards," on demand.
'Transgender' clear second
Collins' lexicographers compile the list through monitoring newspapers, magazines, books, websites and other sources around the world to track emerging word trends. Last year's winner was "photobomb" - "to intrude into the background of a photograph without the subject's knowledge."
The clear second-place winner this year was "transgender" which, although also not a new word, had doubled in frequency of usage from the previous year.
"It's probably that transgender figures have had a much higher profile in the media – you only have to think of people like Caitlyn Jenner and Laverne Cox and programs like 'Orange is the New Black'," said Higgleton.
"I think there's been a lot more awareness of gender issues which has led people to use these terms more."
READ MORE: America's transgender moment
'Dadbod' in; 'mumbod' out
Other words shortlisted for word of the year included "dadbod" – defined as "an untoned and slightly plump male physique, especially one considered attractive" – and "manspreading," "the act or an instance of a male passenger in a bus or train splaying his legs in a way that denies space to the passenger sitting next to him."
Hiddleston said her team had tracked the emergence of similar gendered terms relating to women – such as "mumbod," or "she-bagging," which described a female passenger taking up an extra seat on public transport by placing her bag on the seat.
But these had not made the shortlist, as they were much less popular.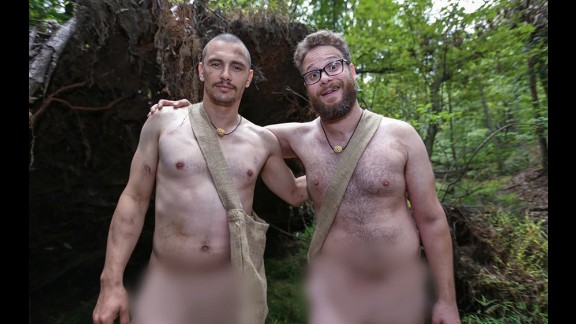 Discovery Channel
The rise in terms like "manspreading" was associated with the emergence of mobile communication technology, which allowed commuters to comment in real time, through a tweet or text, on events they encountered on their journey, said Higgleton.
"That instant communication means we have words for things that in the past we wouldn't have bothered defining," she said.
Other finalists
The shortlisted words will be added to online version of the dictionary, with those that stood the test of time being added to the next print edition in 2018. Higgleton said she expected that some wouldn't make it.
"I think some of them will drop out of usage," she said. "Binge-watch might go fairly quickly. Who knows what new technology might be around the corner in 18 months time?"