Story highlights
At least 25 children died aboard the flight that left Egypt and was bound for Russia
"It's a horror, it's a tragedy, to lose so many children," a mourner in St. Petersburg told CNN
Portraits of the 224 lives lost on a Russian passenger jet in Egypt are beginning to emerge as investigators continue to piece together clues about why the aircraft broke apart and crashed Saturday.
Olga and Yuri Shein had taken their four children on a holiday to Egypt, photos the parents posted on social media show. The couple were apparently celebrating their 10th anniversary together and their fourth year of marriage. Pictures presumably taken in Egypt show the children laughing in a pool, the couple hugging and kissing and the whole family posing playfully together.
One of the last photos the couple posted online shows Yuri holding their young daughter.
"We're flying home," his message reads.
The Russian government released the plane's passenger manifest Monday, the same day at least two planes carrying victims' bodies were expected to arrive in St. Petersburg, according to state-run news outlet RIA Novosti.
At least 25 children are among the dead, including 10-month-old Darina Gromova, whose mother took a photo of her at Pulkovo Airport in St. Petersburg waiting for their flight to Egypt. The child is standing, her hands pressed against the glass, looking out at the planes on the tarmac.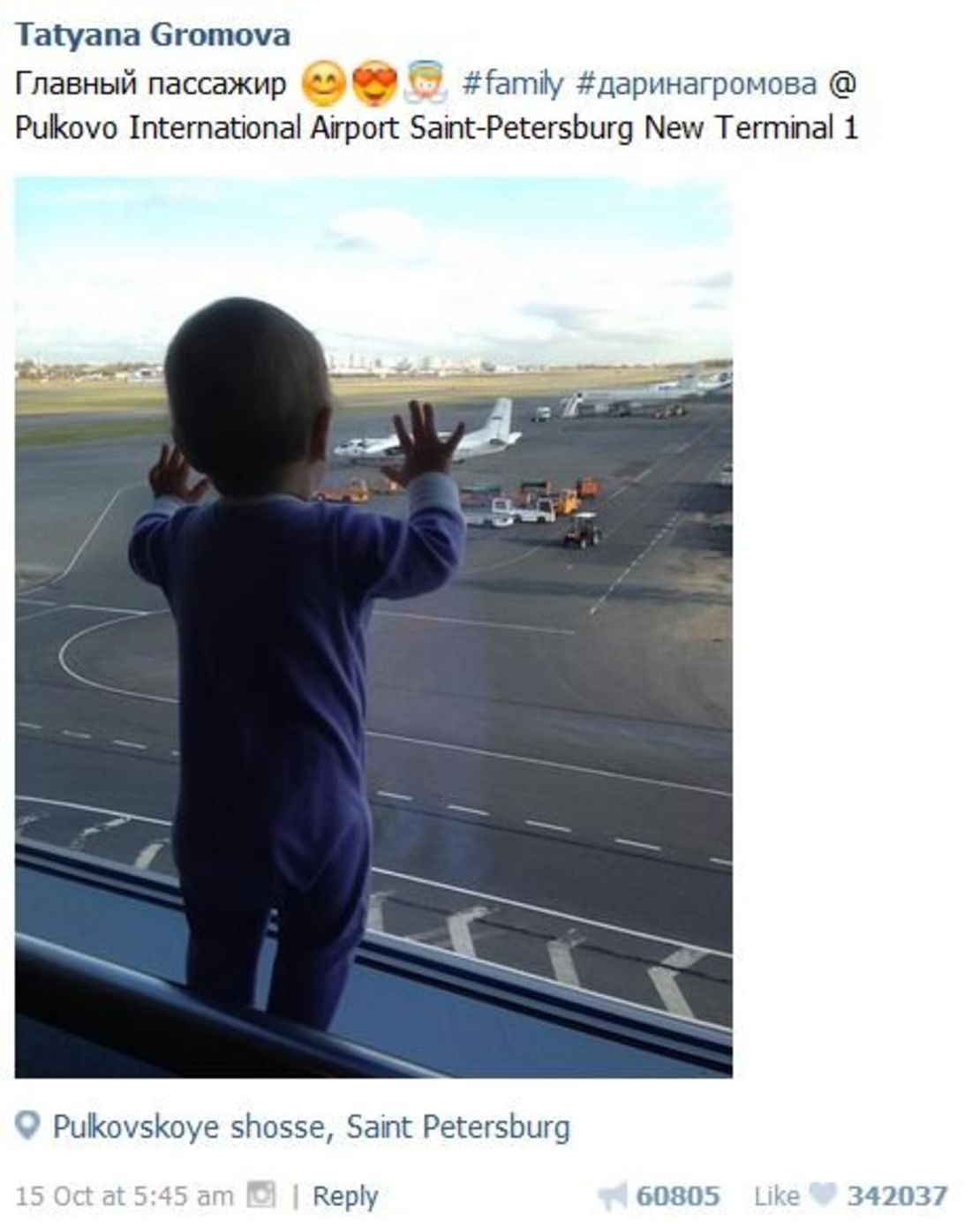 The manifest shows many people with the same last name, revealing many families were aboard.
Anton Bogdanova, who had just turned 10 on October 28, was on the flight with two relatives; one of them was Anastasia Bogdanova, 22.
Alina Gaymadak, 27, posted pictures of her travels in Egypt and Israel on a social media account.
Mourners left flowers and stuffed animals and kept candles burning at makeshift memorials in St. Petersburg.
A father, Vladimir, holding his toddler, Alexander, stopped for a moment to speak with CNN near one of the memorials. "It's a horror, it's a tragedy, to lose so many children," he said. "But we can never feel the pain of their families."
Olga, a 7-year-old, held her doll and stared at the memorial. "I just wanted those children to be remembered," she said, placing her favorite toy, a blue stuffed puppy, on the mound of other toys.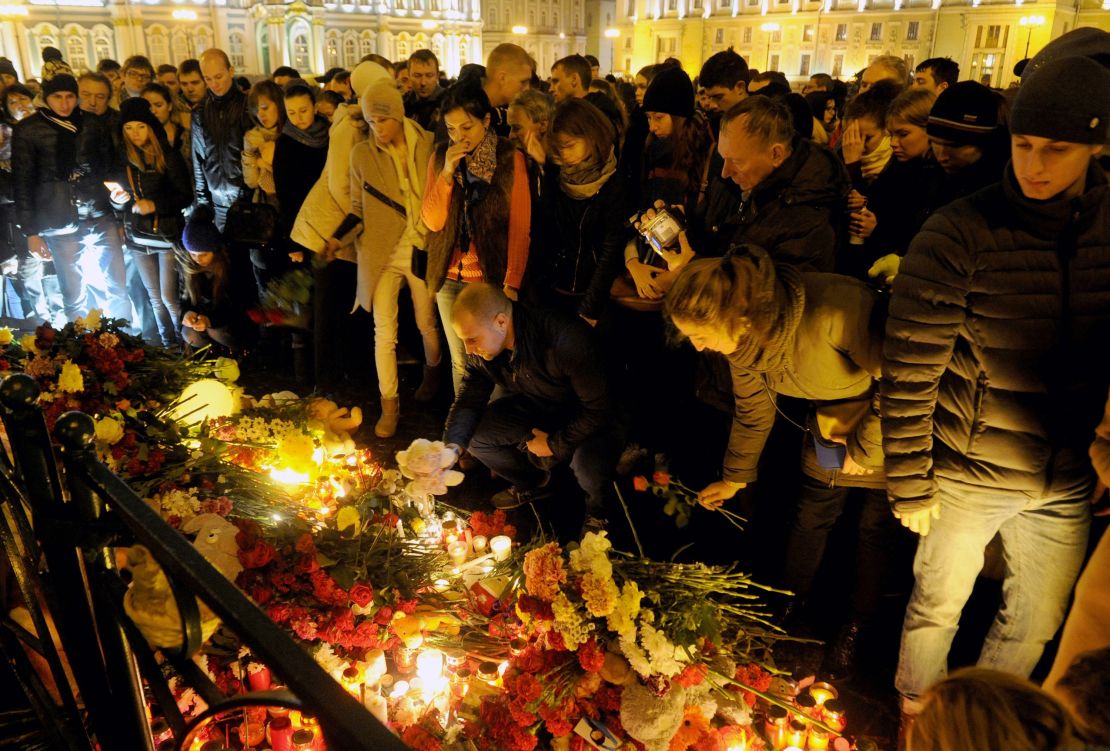 There were 217 passengers and seven crew members on Kogalymavia Flight 9268. Of the passengers, 209 were Russian, four were Ukrainian and one was Belarusian. The citizenships of three other passengers are unknown.
Russian media reported that the tragedy created a large number of orphans in Russia because many parents left their children behind to go to Sharm el-Sheikh, Egypt, a popular holiday spot.
Children's toys could be seen in piles of luggage in the middle of the Sinai desert, UK newspaper The Telegraph reported.
Relatives of passengers continue to post online, trying to grapple with their grief.
Olesya Kosorukova's mother, Natalia Rostenko, was on the flight, according to Kosorukova's social media posts, state-run Russian news agency Sputnik reported.
"Mother, come back," she wrote. "I will always be waiting for you."
CNN's Ashley Fantz wrote this story in Atlanta. Nic Robertson reported from St. Petersburg, Russia. CNN's Alla Eshchenko and Jessica King contributed to this report.