Story highlights
Myanmar has set November 8 as the date for a landmark general election
Nobel Peace Prize winner Aung San Suu Kyi's opposition party is expected to perform well at the polls
Despite being touted as the freest election in decades, analysts say Myanmar is still far from allowing a truly free and fair vote
Myanmar's pro-democracy camp has been out in force ahead of a landmark general election due to take place Sunday, with supporters of the country's opposition leader Aung San Suu Kyi gathering in their thousands at a final, massive rally in the largest city, Yangon.
Decked in the red of her National League for Democracy (NLD) party, adoring supporters crammed the streets and filled a stadium to listen to the Nobel laureate and former political prisoner speak.
"Some people say 'it's not time for us to achieve real democracy yet,'" Suu Kyi told the crowd.
"But I think its just because they don't want to give it to us," Suu Kyi continued, to thunderous applause. "Everyone deserves democracy."
Thein Sein, the incumbent president, has been quoted as saying there was no need of further change in the country's political process, which is still dominated by the country's military and bars Suu Kyi from becoming president.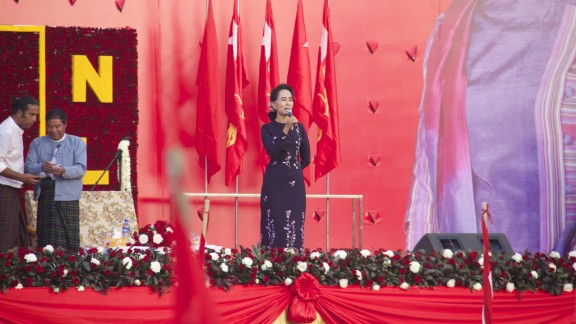 Photos: Myanmar prepares for historic election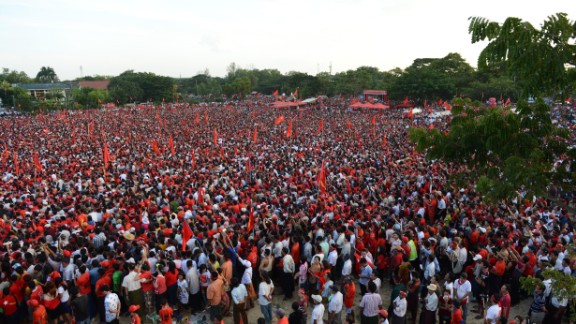 Photos: Myanmar prepares for historic election
Photos: Myanmar prepares for historic election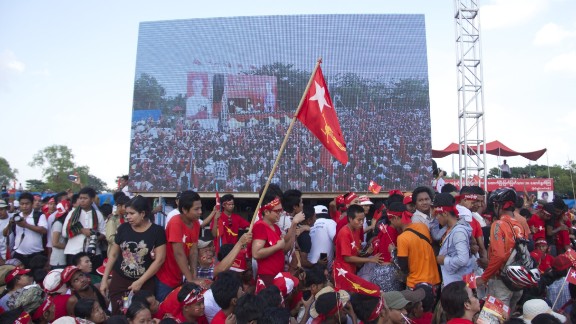 Photos: Myanmar prepares for historic election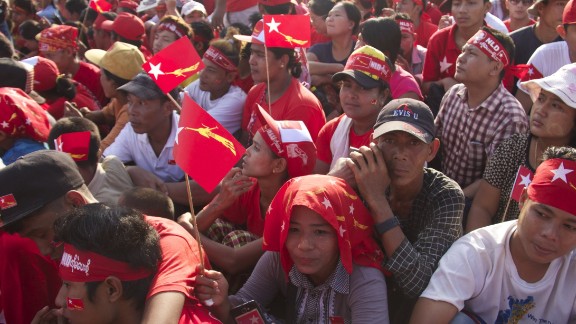 Photos: Myanmar prepares for historic election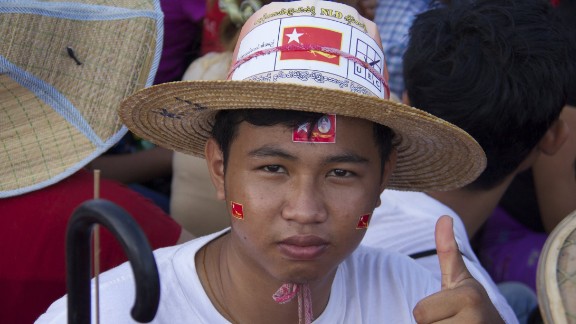 Photos: Myanmar prepares for historic election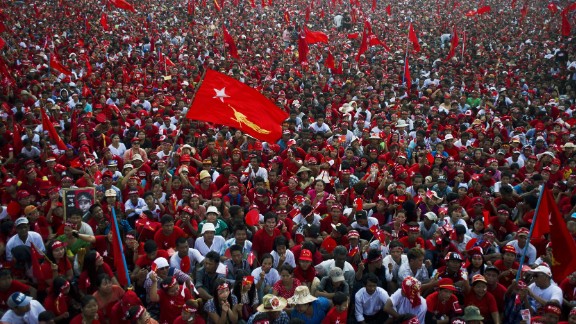 Photos: Myanmar prepares for historic election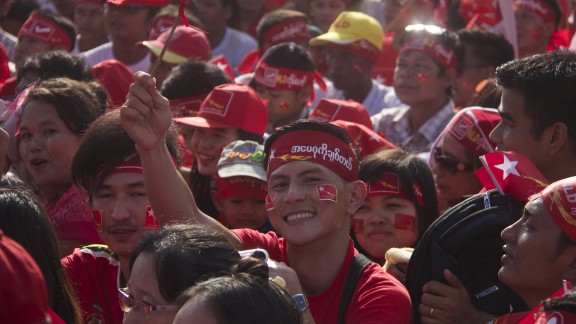 Photos: Myanmar prepares for historic election