(CNN) —
Police officers in Atlanta apparently followed their nose to make a marijuana arrest earlier this week.
The officers were driving on a neighborhood street on Monday, when they "smelled a strong odor of raw marijuana coming from a vehicle traveling next to them," according to the City of Atlanta Police Department Facebook page.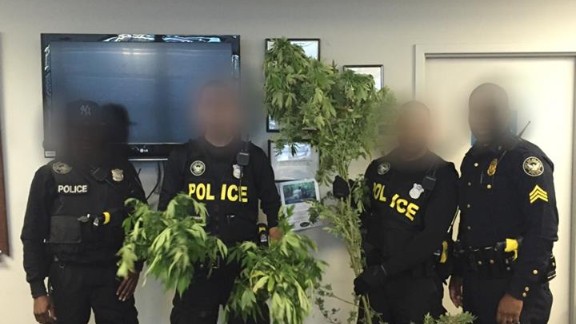 The APD statement says the officers followed the car and, after several attempts to elude them, the driver pulled over.
Inside the car, police said they found three large marijuana plants – one of which was said to be over six feet tall. The plants reportedly weighed about three pounds.
Authorities say Thomas Edwin Deaton was arrested and charged with marijuana possession and attempting to flee a police officer. He has since been released on bond from the Fulton County Jail.