Story highlights
Juliette Kayyem: U.S. should help southern neighbor despite Senate's failure to confirm an ambassador
Helping Mexico isn't only the right thing to do, but the smart thing, she says
Editor's Note: Juliette Kayyem, a CNN national security analyst, is a professor at Harvard's Kennedy School of Government, a former assistant secretary in the U.S. Department of Homeland Security and founder of Kayyem Solutions, a security consulting firm. She also is the host of the "Security Mom" podcast. The opinions expressed in this commentary are hers.
(CNN) —
The data on Hurricane Patricia doesn't need much expert analysis to understand why this is such a big deal. Already packing sustained winds of 200 mph, this is the strongest hurricane ever recorded in the Western Hemisphere. And it will be deadly. Indeed, the unfortunate reality is that the measure of success for areas on the western coast of Mexico – which has instituted state of emergency orders – will be the extent to which they can minimize fatalities.
With so much going on, you can imagine the U.S. ambassador to our southern neighbor will be kept extremely busy not just keeping abreast of developments, but also helping coordinate some sort of emergency response. Except, wait – we don't actually have an ambassador to Mexico right now.
Depending on the outcome of the storm, and the remnants likely to hit parts of an already drenched Texas, a concerted United States effort will be necessary. That will likely mean Coast Guard and Federal Emergency Management Agency assets are likely to be involved, while elements of the military at Pacific Command will be standing by to assist.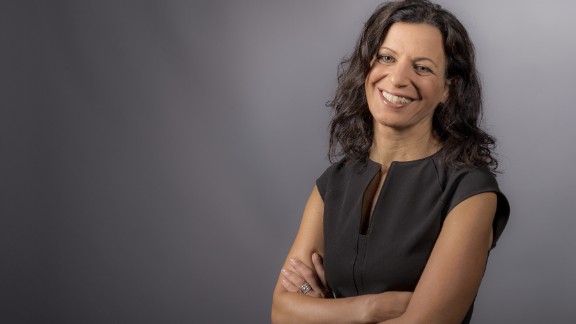 Of course, Mexico is a sovereign nation, meaning the emergency response from the United States will be managed through the State Department to ensure the diplomatic delicacies of any emergency responder or troop deployments are handled with care. This is how it worked in Haiti after the 2010 earthquake.
In foreign countries, we need to be respectful – even in a disaster – of the needs and priorities of the impacted country. That is why we have strong ambassadors in important countries. And that is why the U.S. Senate's failure to confirm an ambassador is so dangerous.
According to reports, presidential candidate Sen. Marco Rubio and Democratic Sen. Robert Menendez have held up veteran State Department official Roberta Jacobson's nomination because of her support and role in the United States' détente with Cuba.
But if the senators are playing politics, Mother Nature certainly hasn't been playing nice. And although our embassy in Mexico is run by professional diplomats, the Mexican government will not have an ambassador with direct ties to Secretary of State John Kerry to help Mexico when it needs it the most. And when we need it the most.
When WE need it?
Yes. While U.S. efforts are clearly about trying to do the right thing, helping other nations is also the smart thing to do. Mexico is our neighbor and our friend, and the ties between our two nations are like no other. We share ideas, people and industry across a border along which hundreds of thousands of people live. Some of the fastest growing cities in the United States are near the border, and Mexico is one of our largest trading partners.
So where Mexico goes, so do we. A large number of people being dislocated should Mexico fail to stabilize soon after the hurricane hits would clearly have a tremendous impact on our immigration efforts, and would impact border control efforts.
It would also affect the Mexican economy, not least by hurting Mexico's growing tourism industry by reducing the flow of Americans to Mexico. Tourism is an increasingly important part of the Mexican economy, and it will need to resume as soon as possible if the country is to rebound quickly.
And, of course, widespread disruption in Mexico will impact politics this side of the border. Politicians in the United States often view Mexico simply through the lens of illegal immigration. That is myopic. Our trade and economic capacity is closely aligned with a nation that is facing a major, potentially devastating, storm. Having a coordinated response before, during and after a natural disaster therefore makes sense for them and us.
All this would be hard enough to manage with an ambassador to call. Sadly, it is that much more complicated without.
Join us on Facebook.com/CNNOpinion.
Read CNNOpinion's new Flipboard magazine.