Story highlights
NEW: "Many ... families will probably be losing everything," Save the Children rep says
"The storm surge could be catastrophic," the U.S. National Hurricane Center warns
[Breaking news update, 11:20 p.m. ET]
Hurricane Patricia weakened to a Category 4 storm Friday night with maximum sustained winds of 130 mph, but remained "extremely dangerous" over southwestern Mexico, the National Hurricane Center said. Patricia made landfall hours earlier as a Category 5 storm, the fiercest.
[Previous story, published at 10:24 p.m. ET]
(CNN) – Hurricane Patricia – the strongest hurricane ever recorded – made landfall on Mexico's Pacific coast Friday evening, its 165 mph winds barreling into southwestern Mexico near Cuixmala, officials said.
The monster storm touched down about 6:15 p.m., hours after weakening slightly with sustained winds decreasing to 190 mph and gusts to 235 mph, according to the U.S National Weather Service.
Even then, Patricia lashed the coast with fierce winds and rain as residents and tourists in resorts such as Puerto Vallarta and Manzanillo sought shelter.
Patricia landed about 55 miles west-northwest of Manzanillo, home to the largest container port on Mexico's Pacific seaboard.
Taking the brunt of the hurricane are small fishing villages about 130 miles south of Puerto Vallarta, which had braced for potentially catastrophic 200 mph sustained winds and torrential rains. Despite the slight weakening, damage from the Category 5 storm is expected to be devastating.
Less than an hour after its arrival, Patricia churned inland over southwestern Mexico with maximum sustained wind speeds of 160 mph and was still "extremely dangerous," according to the American weather service.
Patricia landed 55 miles west-northwest of Manzanillo. It touched down near Cuixmala, a 25,000-acre private estate of beach, jungle and nature reserves that was once home to the late British billionaire James Goldsmith, according to the estate's website. Its Moorish-style villas, with rates starting at $900 a night, have hosted visitors such as Richard Nixon and Ronald and Nancy Reagan.
It struck land near Cuixmala, a 25,000-acre private estate of beach, jungle, nature reserve and fruit plantations that was once home to the late British billionaire James Goldsmith, according to the estate's website. Its Moorish-style villas, with rates starting at $900 a night, have hosted visitors such as Richard Nixon and Ronald and Nancy Reagan.
"I'm a little worried," said Carlos Cisneros, an estate worker staffing the phones Friday night. "The rain is intense and the wind picks up at times for about five minutes, then subsides. It comes and goes."
Cisneros said there were mandatory evacuations in nearby communities where landslides were possible, but he and others at the sprawling estate had to come to work.
"It's not so bad right now," Cisneros said. "I took a risk."
Anthony Perez, a representative of Save the Children in Mexico City, said Patricia will be a huge challenge for Mexico's government.
"We have these wonderful luxurious tourist destinations, but then there's half the population that's living in different degrees of poverty," he said.
"A lot of these homes, especially in the rural areas, are made of flimsy materials. With the wind being so strong and then there being so much rain … many of these families will probably be losing everything."
Mexico's National Commission for Water, CONAGUA, said the eye of Patricia has a diameter of 10 kilometers, or 6.21 miles.
President Enrique Peña Nieto, in a tweet, said: "Hurricane Patricia is on the coast of Mexico. Do not go outside. Protect yourselves and follow instructions from Civil Protection. I am thinking of you all."
The excessive wind speeds, according to the head of the Mexican agency that includes its national weather service, could make Patricia the most dangerous storm in his nation's history.
"The hurricane is so big and so intense that it has the capacity to pass over both the Sierra Madres in our country – that is, through our most mountainous ranges – and then exit the country on the other side into the north part of the Gulf of Mexico and possibly the United States," CONAGUA director Robert Ramirez de la Parra said.
The closest contender to its size, at this point, might be Hurricane Camille, which battered the U.S. Gulf Coast in 1969. Patricia looks to be more powerful than that storm, as well as stronger than Hurricane Andrew in 1992, Katrina in 2005 and many others.
It already has surpassed them in one way: its central pressure reading – the weight of the air above a system – which is a key measure of any storm's strength.
Live updates on Hurricane Patricia
The midday Friday central pressure recording of 879 millibars (the barometric pressure equivalent is 25.96 inches) "is the lowest for any tropical cyclone globally for over 30 years," according to the Met Office, Britain's weather service.
Patricia's intensity at landfall appears to have been lower than that of Typhoon Haiyan, which hit the Philippines in 2013. More than 6,000 people died in Haiyan, due largely to enormous storm surges that rushed through coastal areas. Haiyan had 195 mph sustained winds when it made landfall.
What it's like to fly into a hurricane
Life-threatening flash floods, surf
In addition to powerful winds, concerns are high about dangerous storm surges like those that overran the Filipino city of Tacloban during Haiyan. The National Hurricane Center warned about those, as well as swells that "are likely to cause life-threatening surf and rip-current conditions."
"Residents in low-lying areas near the coast in the hurricane warning area should evacuate immediately, since the storm surge could be catastrophic near and to the east of where the center makes landfall," the U.S. agency said of Patricia.
Rainfall of 8 to 12 inches – and possibly 20 inches in some spots – "could produce life-threatening flash floods and mudslides," according to the U.S. weather agency.
All that adds up to millions of people under threat, some of them tourists who'd gone to the coast to get away.
Mexican authorities take preventive measures
Mexican authorities responded with a full-court press Friday to get the word out, as well as to get resources deployed to the right places ahead of the storm.
In a meeting that started Thursday night and extended into Friday morning, Peña Nieto directed members of his Cabinet to take immediate action in the face of what was then predicted to be the strongest hurricane in the eastern Pacific in the past 50 years, according to the official Notimex news agency.
Understanding Patricia's rapid rise, potential impact
The most dire warnings went to the states of Jalisco, Colima, Nayarit, Michoacan and Guerrero, where people were told to get ready by heading to shelters, staying home from school or doing what they could to be safe wherever they are. The Mexican presidency noted, via Twitter, that waterspouts and tornadoes could pop up as Patricia rampages through.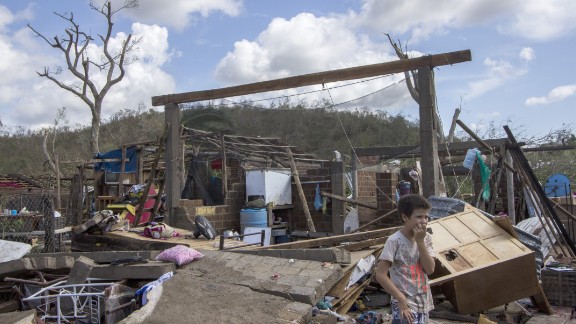 Photos: Hurricane Patricia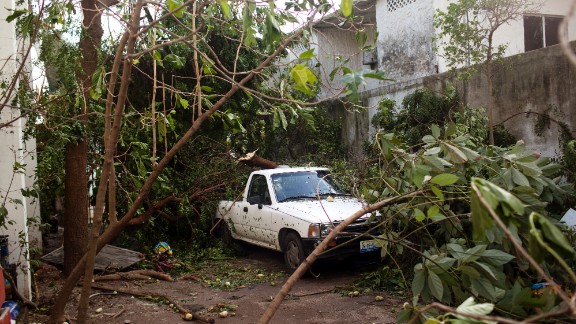 Photos: Hurricane Patricia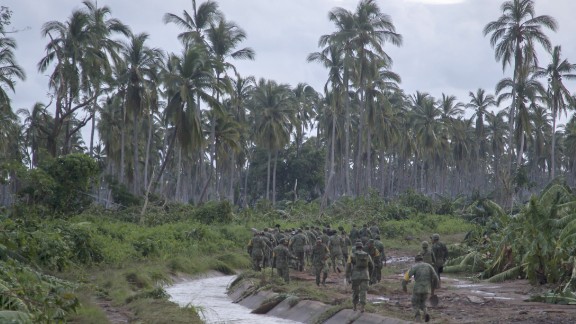 Photos: Hurricane Patricia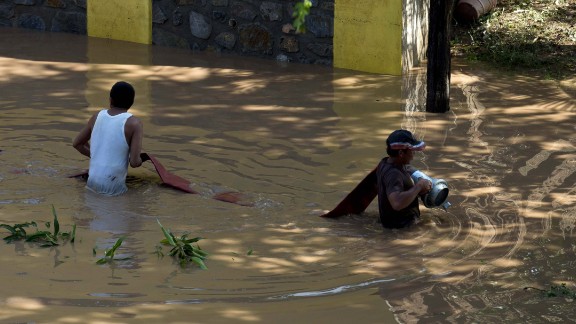 Photos: Hurricane Patricia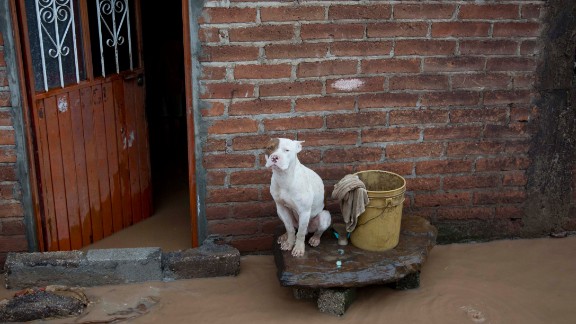 Photos: Hurricane Patricia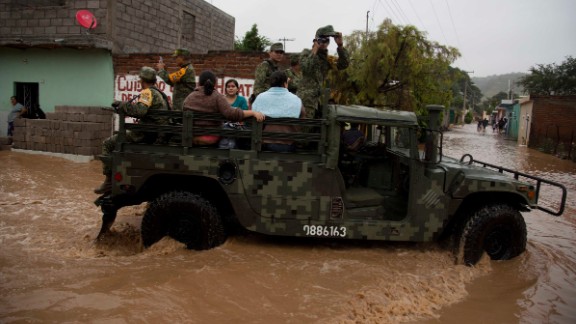 Photos: Hurricane Patricia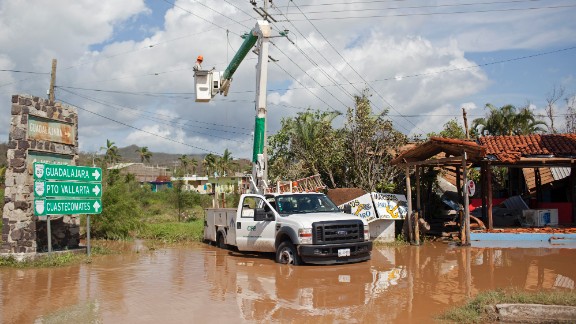 Photos: Hurricane Patricia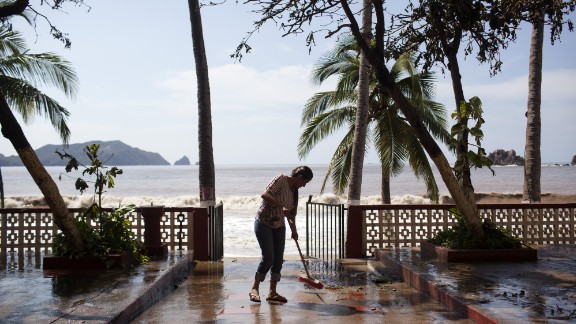 Photos: Hurricane Patricia