Editor's Note: African Voices highlights the continent's most dazzling trendsetters
Story highlights
Nigerians gather to celebrate life of Fela Kuti at the annual Felabration in Lagos
Fela Kuti was the pioneer of Afrobeat music
The drums rumble like distant thunder, a saxophone wails, and a row of scantily clad women dance and sweat on the stage. Above the stage hangs a poster with the name: "Fela Kuti."
On October 21, Nigerians celebrated the memory of one of their own – and arguably one of Africa's – greatest musicians.
Fela Kuti died 18 years ago, but since then his legacy and popularity as a musician and human rights activist has only grown. Outside the concert hall, the line of young men and women – many of whom were not even born when Fela died – have not forgotten him.
Read more: 'How I designed Fela Kuti's iconic album covers'
"The music is inspiring," says Jubilee Yusuf. "When you listen to the lyrics it tells you a whole lot about yourself, about Nigeria and about the world."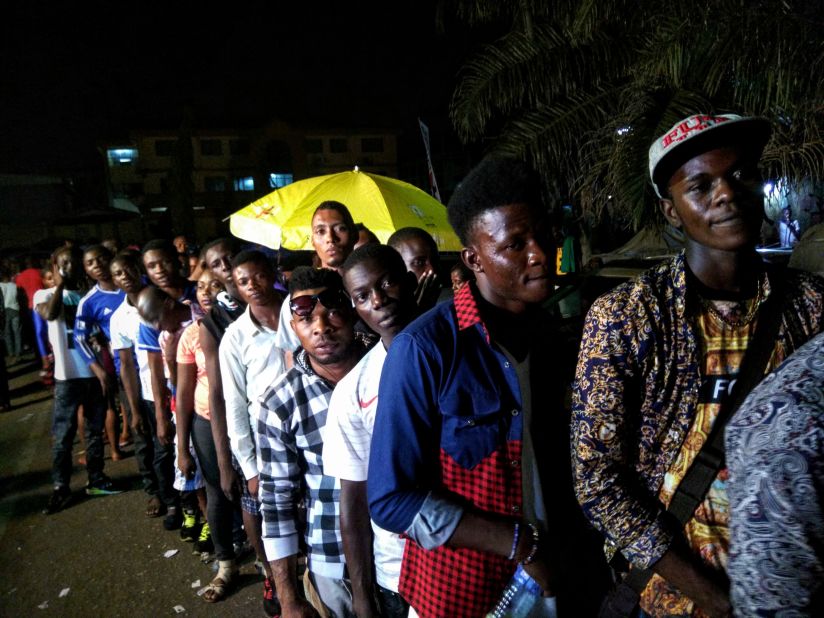 Fela Kuti: Nigerians celebrate their beloved Afrobeat pioneer
"Fela is a big man – people are gathering here because of him," says Eniola Bella. "If he was not a big man, then people would not be here."
Through his music and human rights activism, Fela Kuti campaigned against military rule and corruption in Nigeria. In 1977, for example, he released the album "Zombie," which ridiculed the military government. In response, the military burned his home, beat him, and threw his mother out of a window. She died soon after from her injuries.
Fela himself died in 1997 from complications from AIDS.
His daughter Yeni, organizer of the annual "Felabration" concert to keep the memory of her father alive, says the power of her father's message was in its simplicity.
"Fela is very important because he spoke the truth," says Yeni Kuti. "It's very important, because the truth shall set you free."
And as the dancers strutted on stage and the singers call out against corruption – the night is about keeping Fela's message alive.