Financial technology - FinTech - holds great potential for the future of African economies.
Mobile payments have revolutionized the financial industry in Sub-Saharan Africa, where more than two thirds of people have a cellphone, but only around one-third have bank accounts. Cash is still king in the region, and the financial architecture of bank branches, payment cards and transfer services that are ubiquitous in the West are lacking.
Yet, people still need to buy, sell and get paid, while the large remittance market means moving money internationally is a huge business.
Stand-out success stories, such as M-Pesa – the Kenyan money transfer system now used across Africa – have changed the way that consumers, banks and investors see the growth of banking and finance on the continent. Now an increasing number of homegrown companies are trying to build on the opportunities that this mobile revolution has created.
FinTech Africa, which connects start-ups with investors, is holding a conference this week in Cape Town, for which it has longlisted a number of companies which it believes are particularly innovative.
Here are, among them, 5 that might contribute to changing the financial landscape in Africa.
1) 22Seven
Cape Town-based 22Seven aims to help people get smarter about their money. The mobile app links to users' bank accounts and allows them to track their spending, create a personal budget – and even make investments.
"People are blind to what they are doing with their money," says CEO Christo Davel. "We're trying to solve the blindness and trying to curb the impulse people have when they make decisions. If you can solve that I think you've cracked a huge problem."
While many impulsive spenders believe it is in their nature to splurge, Davel thinks otherwise: "An awareness can change habits, but it's not easy. It's not a question of trying to change the DNA, but an awareness has been proven that people can change their behavior."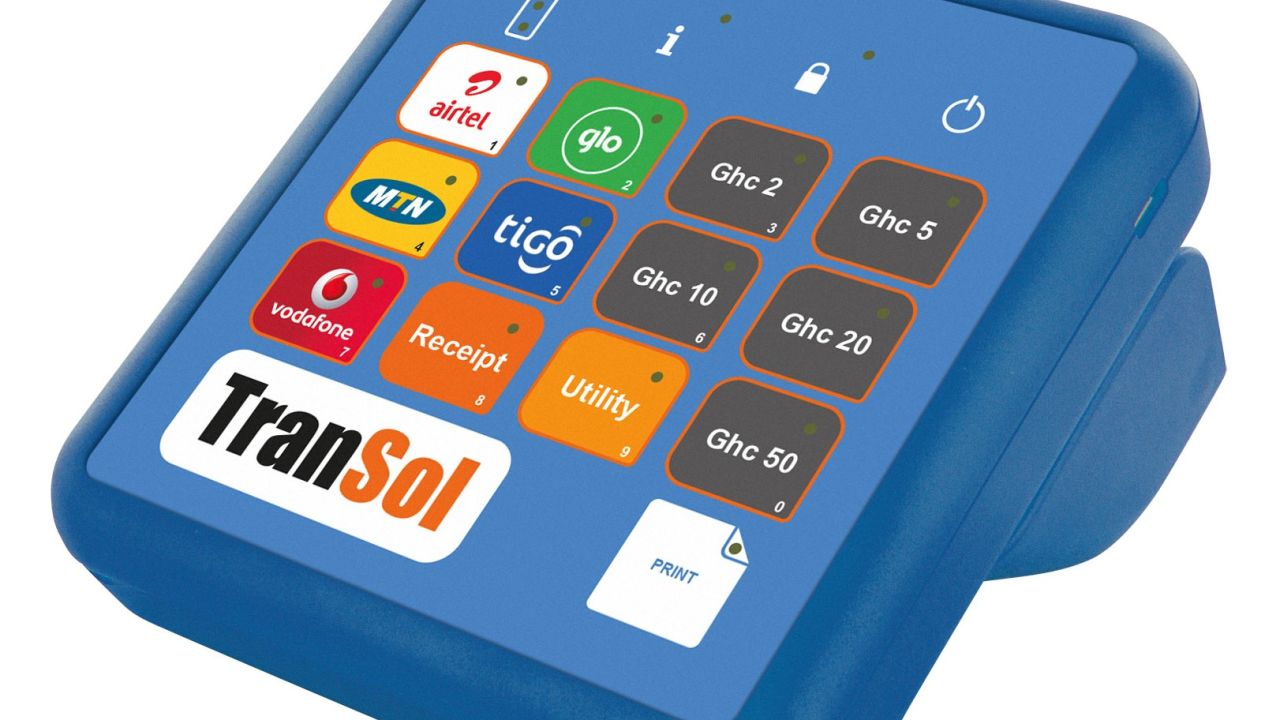 2) Nomanini
On the surface, Nomanini's main product looks like a child's toy. However, the small, colorful box is a wireless device that links to a cloud software service, allowing informal vendors to perform and process small transactions.
The device has been rigorously tested to ensure it can stand up to the rough conditions of informal markets.
"It's rugged as a brick, but has stable connections to the mobile network," says Kudah Mushambi, chief commercial officer.
Informal markets are a major part of African economies, but they are poorly served by mainstream banks, and still mainly operate on cash. Creating solutions for them – and better understanding how they work – could be a lucrative business.
"We are a platform for making affordable payments within an informal market," says Mushambi. "We were founded as a technology company but very core to our existence is the idea of providing access to under-served communities."
3) Zoona
Zoona, meaning 'It's real' in Nyanja, one of Zambia's main languages, operates a cellphone-based money transfer service, similar to M-Pesa.
Many areas of Zambia and Malawi, where Zoona operates, lack traditional money transfer infrastructure. Furthermore, the majority of people are unbanked.
"It was not uncommon for people to send money to their relatives with a bus driver or trucker going in the same direction," says Karim Amade, Zoona's communications manager. "This has obvious implications for reliability and security. "
The company has built a network of 1,350 independent agents, who process the transactions in cash at either end of the transfer. Zoona and the agent each take a cut of the fees.
Suited to remote places, "Zoona can work on the oldest, most old school phone imaginable," Amade says.
4) GetBucks
South African start-up GetBuck also sees the value in pushing financial inclusion.
"We see ourselves becoming the private bank of the underbanked," says CEO Dave van Niekerk.
GetBucks' online system gives customers access to short term loans and other financial products, without having to travel to a bank branch.
"We provide our customers a convenient, safe and reliable way to gain access to these products without having to travel, or visit a physical location," van Niekerk says. "This in Africa is particularly important as travel is time consuming and difficult"
The company manages the credit risk of low income consumers using a combination of traditional credit scoring and artificial intelligence.
"We ensure that we do not allow our customers to over commit themselves, and we actively interact with them on the importance of lending responsibly, and managing their financial affairs," van Niekerk says.
5) Cellulant
Kenya-based Cellulant is already well-established in Africa, with operations in 10 countries. They employ over 300 people, and claim to have connected 40 million customers Africa-wide.
The company offers mobile payments and banking services, including bill payment, allowing businesses to interact with their customers via cellphones. The company has worked with the Nigerian government on an agricultural development initiative, the Growth Enhancement Support Scheme, under which it distributed fertiliser subsidies to farmers.
"Our business is based on direct connection to local needs and service solutions in each market. We allow all consumers across Africa to get the best possible value from their money," says CEO Ken Njoroge.
Tanzania's mobile money revolution