Story highlights
Nationality of downed drone is unknown
NEW: Russia denies any of its drones were downed
Russian jets have encroached on Turkish airspace twice in recent weeks
(CNN) —
Turkey's air force shot down an unidentified aircraft – reportedly an unmanned drone – that entered Turkish airspace near the Syrian border, the Turkish armed forces said Friday in a statement.
The aircraft was shot down after it did not respond to three warnings from the Turkish air force, according to the statement.
The origin of the drone is unknown, but Russian jets have reportedly encroached on Turkish airspace twice in recent weeks.
Two U.S. Defense officials told CNN that according to initial reports, the aircraft was a Russian unmanned vehicle. The United States is continuing to review intelligence on the incident, officials said.
The drone was given three warnings by the Turkish military, but there was no response, Turkish officials said..
Russia dismissed reports that one of its drones had been shot down. All Russian aircraft returned from their combat missions in Syria, and Russian drones continue their aerial reconnaissance and "are functioning as planned," the Russian defense ministry said via Facebook.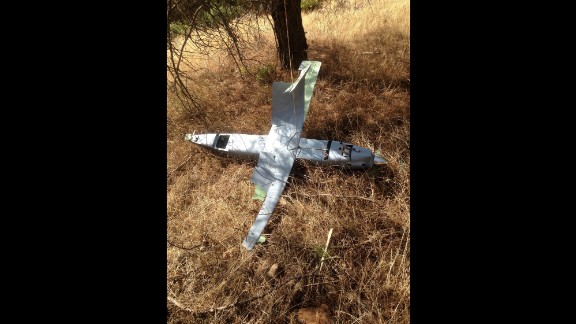 Russia recently entered the brutal 4½-year Syrian civil war on the side of Syrian President Bashar al-Assad. Its jets, in coordination with the Syrian regime, have conducted airstrikes against ISIS and other terrorist groups – broadly interpreted as opponents of the Assad regime.
U.S. and Russian aircraft come within visual range over Syria
The Turkish government is opposed to Assad and to ISIS. Recently, the Turkish government began allowing the United States to carry out airstrikes against ISIS from the Incirlik air base in southern Turkey.
While the United States and Russia both oppose ISIS, the U.S. also opposes Assad, whom Russia is intent on propping up.
Why Russia is pressing the 'accelerate' pedal in Syria