Story highlights
Randy Quaid and his wife, Evi, fled to Canada in 2010
They claimed "Hollywood star whackers" were after them
The couple face felony vandalism charges in Santa Barbara, California
(CNN) —
Actor Randy Quaid and his wife, Evi, were released from a Vermont jail on Thursday, nearly a week after they were arrested while trying to enter the United States from Quebec.
Superior Court Judge Alison Arms ruled there was no probable cause to hold the couple in Vermont.
The 65-year-old star of "Kingpin" and other popular movies – sporting a flowing white beard and long hair – smiled as he left the courtroom with his wife at his side.
The pair walked out of the courthouse wearing medical scrub-like jail uniforms.
"What a great judge," Evi Quaid told reporters. "Totally fair. This is Vermont. This is why we crossed the border into Vermont. … I knew that the people of Vermont, the judge … understand us."
Their arrests last Friday were the latest twist in a bizarre saga of court cases and claims of Hollywood killers out to get them.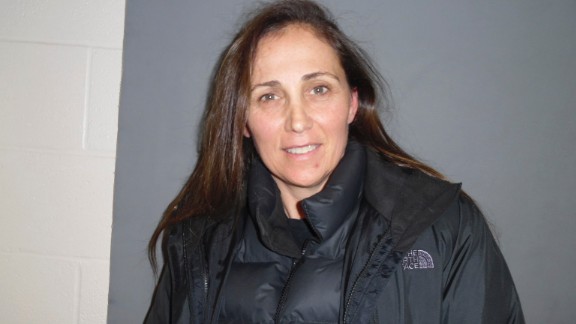 AP
The Quaids turned up in Canada in October 2010 after missing a California court appearance over felony vandalism charges. They were accused of doing more than $5,000 worth of damage to a property they once owned in Santa Barbara.
Lee Carter, senior deputy district attorney in Santa Barbara, said Thursday that the couple's release did not change their status as fugitives in California, where Quaid and his wife are named in arrest warrants.
"Our hope is to get them back in California," he said.
Attorney Peter Langrock, who represents the Quaids, told CNN the couple will address the charges in California.
Earlier, Langrock told the court the actor and his wife will remain in Vermont to care for Evi Quaid's ailing father.
"He has connections here," the lawyer said. "He has family here. He has a father-in-law who's ill he wants to help here."
After arriving in Canada five years ago, the Quaids announced they were seeking asylum there because they feared "Hollywood star whackers" were after them.
They described the purported murderers as accountants, lawyers and embezzlers who they claimed were responsible for the death of actor Heath Ledger, whom Randy Quaid appeared with in "Brokeback Mountain." Ledger died in New York in 2008 from an accidental overdose of prescription drugs, according to authorities.
Randy Quaid's efforts to remain in Canada for the long term didn't go smoothly, however.
The couple were granted permission to stay in 2011, and Evi Quaid was granted Canadian citizenship because her father was born in Canada. But Randy Quaid's request for permanent residency was denied in 2013.
He was expected to be deported to the United States on October 14, according to CTV, a CNN partner.
Rather than wait for authorities to send him back, Quaid and his wife appear to have taken matters into their own hands by attempting to cross into Vermont.
But they were identified as fugitives by U.S. Customs officials at the Highgate Port Of Entry, Vermont State Police said in a statement.
They are now being held at separate correctional facilities after a judge set bail at $500,000 for each of them, the statement said.
On Thursday, Arms reduced the bail to $50,000 for each but later released them on grounds there was no probable cause to continue holding them.
Randy Quaid's other well known films include the "National Lampoon" movies and "Independence Day." He was nominated for an Academy Award for his supporting role in 1973's "The Last Detail." His younger brother is actor Dennis Quaid.
CNN's Jethro Mullen and Haimy Assefa controbuted to this report.