Story highlights
CNN commentators weigh in on winners and losers in CNN debate
They say on civility and substance, it was in stark contrast to GOP debates; Clinton, Sanders both had good nights
CNN Opinion asked a range of contributors for their take on last week's attacks in Paris and how the war on ISIS must change if the U.S. and its allies want to defeat it. The opinions expressed in these commentaries are solely those of the authors.
Julian Zelizer: Dems' startling contrast with GOP debate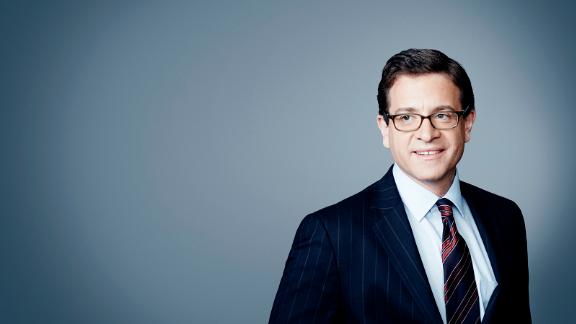 The contrast between the Democratic debate in Las Vegas and the first two times the Republican candidates met was striking. Those debates frequently looked like a political version of reality television. Donald Trump thrived in large part because of the overall quality of the discussions. "Unless the Democrats can talk one of the Kardashians into running," joked CNN commentator Paul Begala, "don't expect the Democrats' ratings to approach the Republicans."
While each Democrat in Las Vegas demonstrated a number of vulnerabilities as well as strengths – and there were a few moments when they delivered some zingy one-liners – what was most notable about the evening was the image that they conveyed about their party: this is a party that is focused on governance.
The most heated moments tonight didn't come from candidates discussing insults about how other candidates looked, as memorably happened in the GOP debate, but rather when the candidates squared off about what to do about gun control and banking regulation. The policy-driven discussion might have felt too much like a college seminar to many viewers, but the tenor of the event could have an extremely beneficial impact at a moment when public opinion about the GOP has suffered greatly because of obstructionist tactics in Congress. In July, Pew reported that their polls showed only 32% of those polled had a favorable view of the Republican Party.
So the winner in the debate tonight was the Democratic Party. As the House Republicans struggle to bring their caucus under control without a speaker, and as Ben Carson spent the week making shocking comments about Nazis and gun control, the Democrats came out of Tuesday night looking like a party that is ready to govern. In an era of Washington gridlock, this is the most powerful message that the Democratic candidate, whoever that might be, will be able to sell to voters in the coming months.
Julian Zelizer is a professor of history and public affairs at Princeton University and a New America fellow. He is the author of "The Fierce Urgency of Now: Lyndon Johnson, Congress, and the Battle for the Great Society" and co-editor of a new book, "Medicare and Medicaid at 50: America's Entitlement Programs in the Age of Affordable Care."
Ana Navarro: Republicans, it's time to get serious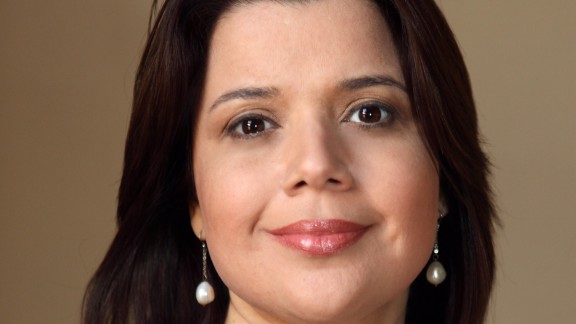 Courtesy of Ana Navarro
I am a self-admitted political junkie. I love good political debates. The Democratic candidates, aided by excellent moderating by Anderson Cooper, just treated us to a great debate. Hillary Clinton came ready to take fire and give fire. Bernie Sanders stumbled some on the gun issue, but was vintage Bernie Sanders the rest of the debate. Martin O'Malley had a slow start, but warmed up as the debate went on. Jim Webb – when he wasn't whining about not getting enough time – made some good points.
Lincoln Chafee compared himself to a "block of granite." Unfortunately, a real block of granite may have contributed more to this debate. He did not justify his presence on that stage and needs to exit stage left now.
My takeaways: Debates matter. The DNC is making a big mistake not sanctioning more debates. This was an interesting, lively and substantive one. We got to see a productive exchange of ideas by the candidates, and this is good for the candidates, good for the voters and good for democracy. Allow more debates.
To my party, the Republicans, I say: It's amazing how many informative discussions on important national issues you can get to when not wasting time making fun of Rosie O'Donnell and other candidates on the stage. It's time to get serious.
Ana Navarro, a Republican strategist and commentator, was national Hispanic campaign chairwoman for John McCain in 2008 and national Hispanic co-chair for Jon Huntsman's 2012 campaign. She is supporting Jeb Bush's candidacy for 2016. Follow her on Twitter @ananavarro.
David Gergen: Clinton and Sanders turbo-charged their campaigns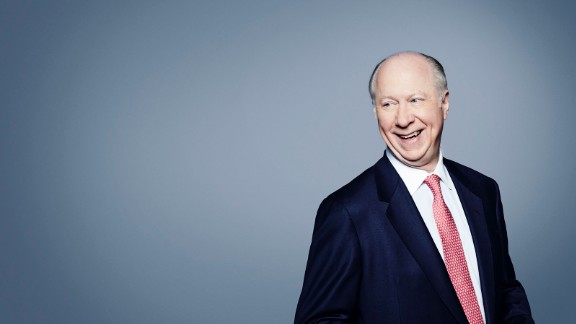 Two candidates stole the show Tuesday night in Las Vegas in ways that – at least for now – are likely to reshape the dynamics of the Democratic race.
Hillary Clinton did exactly what she needed to do: she re-emerged for the first time in months as presidential. She was polished, often warm and relaxed, and in command of all the issues. When others attacked her judgment on the Iraq war, she also had the best retort of the night, pointing out that Barack Obama trusted her judgment well enough to make her secretary of state.
In contrast to her well-manicured performance, Bernie Sanders was his slightly rumpled self but he brought a passion and emotional connectedness that for the first time showed a national audience why he is attracting massive crowds. He also delivered the most dramatic moment of the night when he declared that voters were sick of hearing about Hillary's "damn e-mails".
Clinton's big night on the debate stage
While Martin O'Malley got in occasional points (is he auditioning for veep?), the other three candidates were mostly a sideshow.
Bottom line: Clinton edged out Sanders on debating points but both of them turbo-charged their own campaigns. As both win accolades, its hard to imagine Hillary supporters now issuing fresh calls for Joe Biden. Has he waited too long? Is it now a two-person race? This debate could have made a big difference.
David Gergen is a senior political analyst for CNN and has been a White House adviser to four presidents. A graduate of Harvard Law School, he is a professor of public service and co-director of the Center for Public Leadership at the Harvard Kennedy School.
Maria Cardona: Hillary Clinton dominated her opponents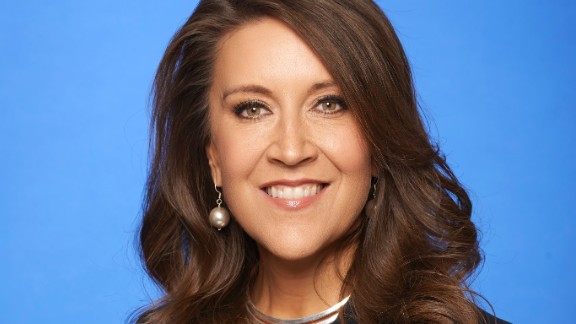 Courtesy of Maria Cardona
The Democratic debate was the reverse mirror image of the last two Republican debates. Since we are here on the Las Vegas Strip, I'll just say it – this debate was an unabashed Policy Porn Extravaganza! It was high-minded, passionate, intense and focused on the issues and the contrasting visions of the five Democratic candidates on stage.
Whether on income inequality, raising the minimum wage, reining in Wall Street, equal pay for equal work, college affordability or Black Lives Matter, the American people saw in the discussion of issues tonight why putting a Democrat in the White House would be better for the country and for the future of our children.
Bernie brought it. He was passionate and his supporters are likely elated. But he failed to expand his appeal sufficiently to a broader, more demographically diverse audience.
Hillary Clinton was head and shoulders above the rest in her command of policy, her foreign policy chops, for example. standing out against opponents, who could not match them. She was direct and passionate on the issue of the Wall Street banks, climate change, immigration reform, and memorably, the importance of paid leave, as she underscored Republicans' obsession with opposing government programs that would help women balance their lives, even as they are happy to have the government intrude when it comes to women and their bodies. On all of these, she underscored her progressive values.
She was also able to connect her knowledge of policy with a vision for her presidency, using personal stories to make the connection to voters. She did what she needed to do, and she did it, at times, with humor.
On the issue of Secretary Clinton's email controversy, she handily addressed the question by apologizing again, admitting it was a mistake, and then, after the recent admissions by Rep. Kevin McCarthy, underscoring the naked political goals of the congressional committees set up to investigate what happened in Benghazi. She should also send flowers to Bernie Sanders, who called out the email issue as a huge distraction for Americans eager to hear from the candidates on the issues that matter most to them. It was a great and gracious moment for Sanders.
There was not a moment of personal contention on that stage Tuesday night. Americans and especially Democrats should be very proud of what they saw and heard from the Democratic candidates. It wasn't bean bag, but neither was it a clown car – or a side show that insults and belittles every American voters' intelligence. Watch and learn GOP!
Winner – Hillary Clinton
Loser – The Republican Party
Maria Cardona is a political commentator for CNN, a Democratic strategist and principal at the Dewey Square Group. She is a former senior adviser to Hillary Clinton and was communications director for the Democratic National Committee. She also is a former communications director of the Immigration and Naturalization Service.
Christian Whiton: Why Biden should be encouraged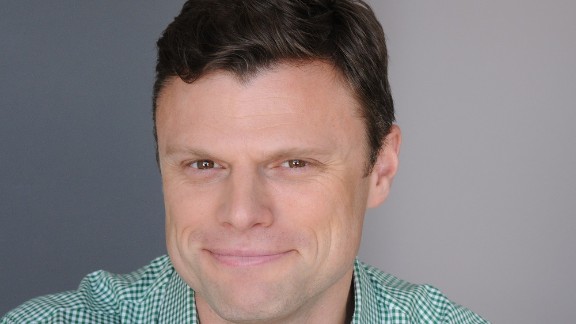 Democratic hopefuls vowed Tuesday night to take on Wall Street, lamented the invasion of Iraq and pledged to end climate change and soak the rich. The 2008 campaign called – it wants its talking points back.
Aside from positions that are immoderate even for a Democratic primary season, the candidates postured as though they were founding some new insurgent party. In reality, they are trying to make the historically tough sell to the American people that their party deserves a third term in the White House.
Hillary Clinton needed to dispel concerns that she isn't honest or trustworthy. She didn't. Clinton defended her conduct in the classified email scandal by saying, "I've been as a transparent as I know to be." Sadly, this may be true.
Bernie Sanders needed to sustain enthusiasm for his campaign while showing he could hold his own against Clinton and not terrify the Democratic establishment, which, while liberal, does not share his self-identification as "democratic-socialist." Time will tell if he succeeded. Sanders's views are way outside of the mainstream, but the differences between him and this left-leaning field seemed minimal tonight.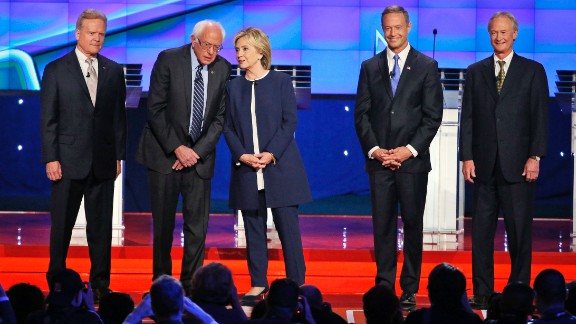 Photos: The first Democratic debate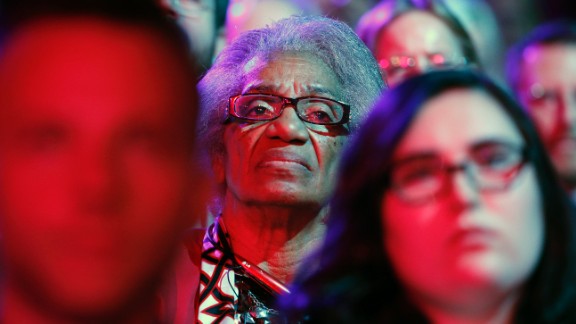 Photos: The first Democratic debate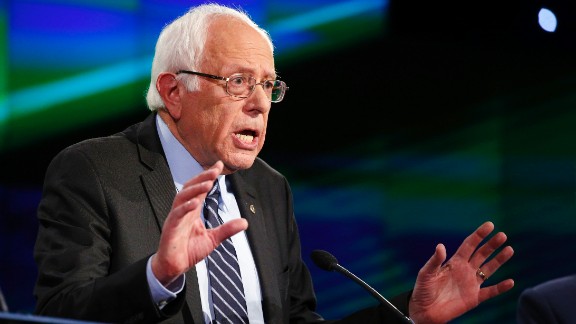 Photos: The first Democratic debate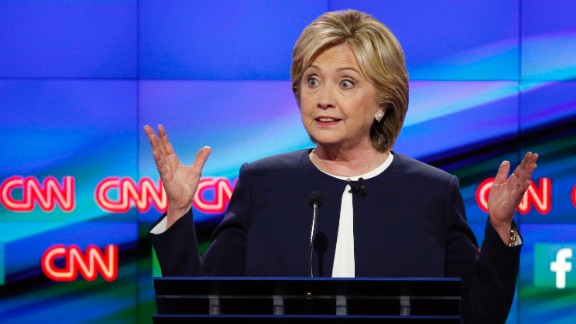 Photos: The first Democratic debate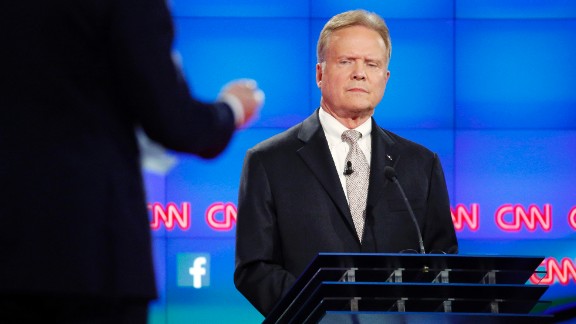 Photos: The first Democratic debate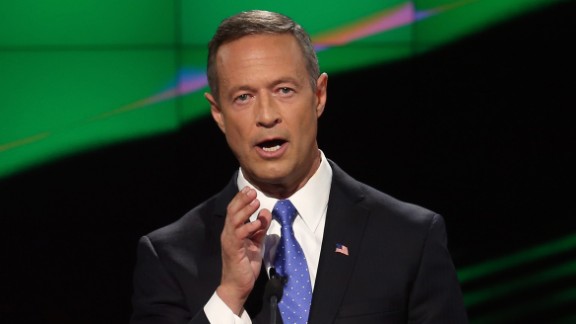 Photos: The first Democratic debate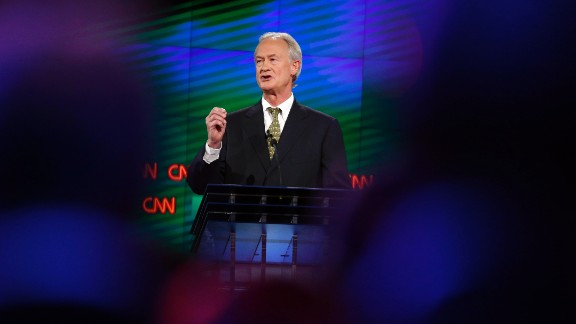 Photos: The first Democratic debate
Photos: The first Democratic debate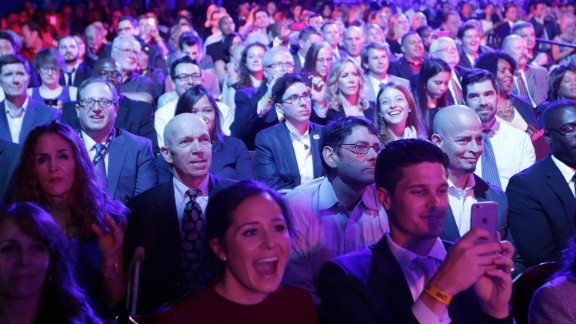 Photos: The first Democratic debate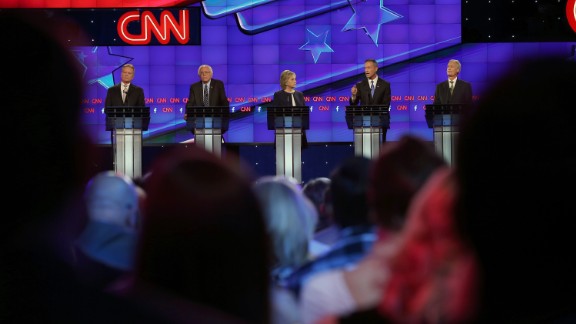 Photos: The first Democratic debate
Martin O'Malley needed to dispel concerns that he would turn America into a big Baltimore, replete with its racial division and economic dilapidation. His attempts to lay blame at his predecessors and successors didn't seem to succeed. His manner at times even came across as diffident, implying he may not be so sure himself.
The winner tonight? That was probably Sanders. It is hard not to like the man on some level given his candor and lack of pomposity. Age has softened his tone, and he is no longer the lone left-winger on the stage.
And as for the big potential candidate that wasn't there? Well, Vice President Joe Biden probably didn't see anything to deter him from jumping into this race.
Christian Whiton is a former deputy special envoy for human rights in North Korea for the George W. Bush administration. He is president of the Hamilton Foundation, a principal with DC Advisory, a public policy consultancy, and the author of "Smart Power: Between Diplomacy and War."
Van Jones: Big winner? Black Lives Matter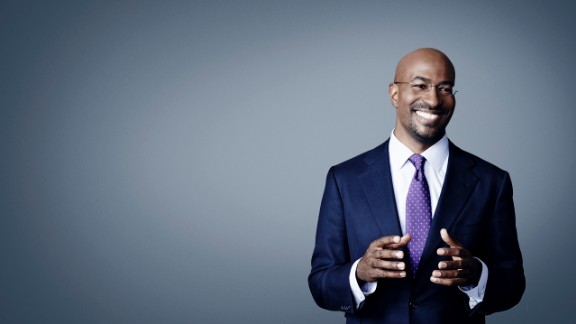 The clear winner of the Democratic debate was the Black Lives Matter movement. By organizing and challenging our leaders to address police violence and structural racism, young leaders like Alicia Garza changed the conversation. In that same vein, Elizabeth Warren and the Warren wing of the Democratic Party, and 350.org – which has championed bold action on climate – were winners. They were not on the stage, but the ideas they championed were.
Bernie Sanders and Hillary Clinton each had strong moments. Clinton won on guns, lost when she declared she represented Wall Street. Sanders was on the defensive on foreign policy and guns, but shined on inequality and in defense of Clinton. Neither had a moment that will dramatically shake up the Democratic race.
A few Republicans may want to reconsider their pursuit of the nomination, though, because neither of these candidates are the pushovers they might have thought. And yet the strong disagreement among the candidates on policy never degenerated into personal attacks.
Democrats remained substantive and classy, a party ready to lead – and the contrast with the two GOP debates make Republicans the biggest losers of the night.
Van Jones is president of Dream Corps and Rebuild the Dream, which promote innovative solutions for America's economy. He was President Barack Obama's green jobs adviser in 2009. A best-selling author, he is also founder of Green for All, a national organization working to build a green economy. Follow him on Twitter @VanJones68.
Aaron David Miller: Where were foreign policy specifics?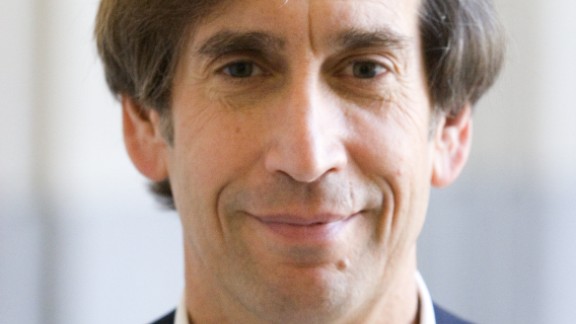 Wilson Center
In January 1960, Jack Kennedy announced his bid for the presidency. Ten months later he was elected to the White House.
I wish we could go back to the good old days. But there will be many more debates and endless campaigning. Tonight's contest will have three consequences.
First, if Joe Biden is still considering a presidential run, this debate should change his mind. Almost three quarters of Democrats already support Hillary Clinton; and tonight's performance was an impressive one.
Second, the long-shots will remain just that. Martin O'Malley did himself a favor as the best of the three. But there really is nowhere for him or the other two to go. Jim Webb was too wooden; Lincoln Chafee too weak.
Third, none of the candidates had terribly compelling answers or specifics on any of the key foreign issues of the day – from Putin to Syria to ISIS. None of these candidates, should they be elected president, would pursue foreign policies much different than President Obama.
The Winner. First, Anderson Cooper for asking really tough questions.
As far as the candidates go, Hillary Clinton, in large part because none of the three long shots had a chance and Bernie Sanders, despite his passion and principled positions, is operating in a political galaxy far, far away.
Meanwhile back on planet Earth, Hillary was most in command, forceful and grounded. Barring a surprise FBI finding on email-gate, she'll be the Democratic nominee.
Aaron David Miller is a vice president and distinguished scholar at the Woodrow Wilson International Center for Scholars and was a Middle East negotiator in Democratic and Republican administrations. He is the author of "The End of Greatness: Why America Can't Have (and Doesn't Want) Another Great President." Follow him on Twitter @aarondmiller2.
Tara Setmayer: Clinton deflected the tough issues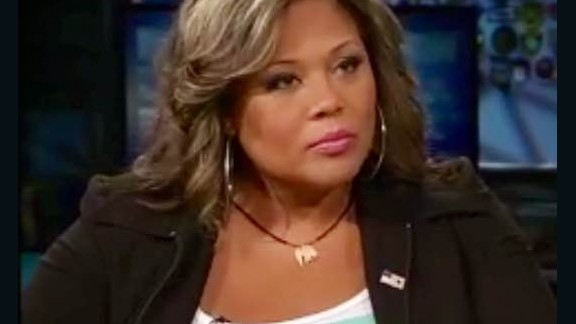 Courtesy of Tara Setmayer
For Hillary Clinton, the political axiom "do no harm" was certainly applicable as she stepped foot on the debate stage. She entered the debate facing falling poll numbers, questions over her trustworthiness and a serious enthusiasm gap for her candidacy compared to the surging populist appeal of socialist curmudgeon Sen. Bernie Sanders. However, Clinton was able to deftly navigate – or, more aptly deflect – most of the tough issues. In doing so, she managed to avoid doing any substantive damage to her campaign, for now at least.
Even though Clinton may have won the debate overall, it was Sanders who had the most memorable lines of the night. The irony, however, is that Sanders best moment was also Hillary's when he emphatically proclaimed people are sick of hearing about her "damn emails." Just when things were about to get a little dicey for Clinton, in came Sanders with the save.
Still, while Clinton may have dodged some bullets this time, her performance still highlighted some of her vulnerabilities on issues like foreign policy failures (Russian reset and Libya perhaps?), her difficulty reconciling being a part of the 1% and her coziness with Wall Street, even while she champions fighting income inequality as a campaign platform.
The biggest question still remains Vice President Joe Biden's ambitions. Will he or won't he still be on everyone's mind after this debate?
So, the night's winner? Hillary Clinton. The loser was Lincoln Chafee, whose performance was nothing short of embarrassing.
Tara Setmayer is former communications director for Rep. Dana Rohrabacher, R-California, and a CNN political commentator. Follow her @tarasetmayer. The opinions expressed in this commentary are solely those of the author.
William Howell: Parties can't agree on what issues matter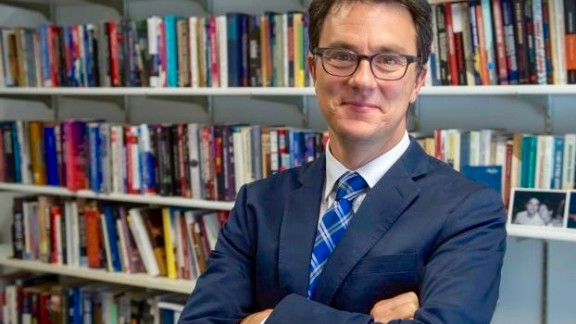 Courtesy of William Howell
What a difference a change in party makes. Where Republican candidates in their debates saw Planned Parenthood, Iran nuclear deals and "illegal" immigrants as the nation's most threatening scourges, Democratic candidates fixated on guns, income inequality and Wall Street plutocrats.
What divides these two parties is a good deal more than the specific positions their members take and the grand ideologies they espouse. It's what they are even willing to discuss. Republicans can't find a way to speak coherently about race or poverty, any more than Democrats can face up to the problems of rising government debt or the need for entitlement reform.
The real debate this country needs to hear is the one that will occur next year, when the nominees from the two major parties square off against one another. But for now, we are left to parse divisions within the two camps. Tonight, two arose that might matter: on whether to reinstate Glass Steagall, the Depression-era statute that limited the kinds of investments that commercial banks could make; and on whether to support a continually expanding surveillance state.
Winner No. 1: Hillary Clinton, when asked about the details of almost any public policy.
Winner No. 2: Bernie Sanders, when asked for a vision for the country.
Losers: The rest of the field, which could not make headway on either score.
Political curiosity of the night: Surging Sanders throwing out a lifeline to establishment-candidate Clinton, saying "Americans are sick and tired of hearing about your damn emails," the biggest applause line of the debate.
William Howell is the Sydney Stein professor in American politics at the University of Chicago.
Sally Kohn: Debate showed why a Democrat belongs in White House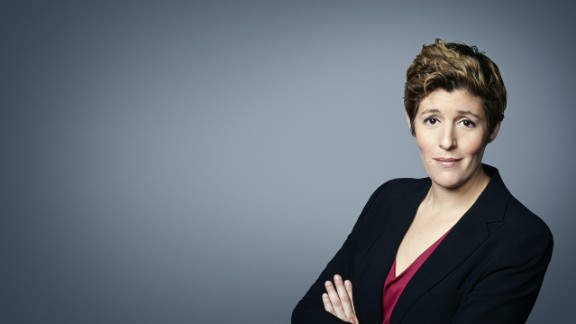 CNN
To try and compare the first Democratic primary debate with either of the Republican debates so far would be like trying to compare the script of "Mean Girls" with the United States Constitution.
Martin O'Malley summed it up best in his closing statement: "On this stage, you didn't hear anyone denigrate women. You didn't hear anyone make racist comments about new American immigrants. You didn't hear anyone speak ill of another American because of their religious beliefs."
Instead, America heard substance. The five candidates distinguished themselves from each other on how they would hold Wall Street accountable, make college more affordable, pave the way to a clean energy future and address instability abroad.
And the five candidates also distinguished themselves from the entire swirl of Republican candidates who, when they do manage to talk about substance, stand firmly on the other side of the issues from both Democrats and the majority of the American people. Hillary Clinton, Bernie Sanders, Lincoln Chafee, Jim Webb and O'Malley made clear that any of them would be a better choice for America than their Republican opponents. "The economy does better when you have a Democrat in the White House," said Clinton (which, by the way, is true).
Opinion: Clinton's double victory
Webb and Chafee were the clear losers of the debate. Chafee botched several answers on his voting record by basically saying he didn't know what he was doing in his early days as a U.S. Senator. And Webb almost constantly whined about not getting enough speaking time. Both can say goodbye to their presidential bids. Clinton, Sanders and O'Malley effectively tied, with O'Malley probably benefiting the most by edging out of the marginal shadows. Both Clinton and Sanders, for their part, reminded voters about their respective strengths.
The clear winner? Democracy. This was the kind of substantive primary debate that not only reminds many of us why we're Democrats, but reminds us why we have elections in the first place – to make we, the people, more informed and engaged.
Sally Kohn is an activist, columnist and television commentator. Follow her on Twitter: @sallykohn.
Errol Louis: For Democrats, now it's a two-candidate race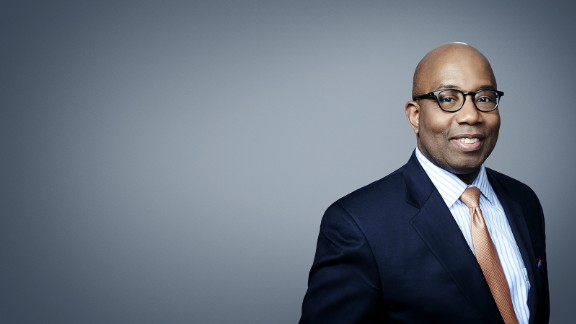 CNN
The CNN debate confirmed that the Democratic contest for president is a two-candidate race between Hillary Clinton and Bernie Sanders, who now occupy a great deal of political space in the party's center and left, leaving little opportunity for James Webb, Lincoln Chafee and Martin O'Malley to get a toehold or lure voters away from the frontrunners.
Clinton performed better than any other candidate, winning the most applause lines. She and Sanders politely sparred over gun control legislation, military involvement in Syria and the legalization of marijuana, while Webb, Chafee and O'Malley were unable to seize control of the debate.
The single biggest applause line of the night – Sanders telling Clinton that "the American people are sick and tired of hearing about your damn emails," as she nodded, laughed and thanked him – helped shut down a line of attack by Republicans that has thrown Clinton off stride in recent weeks It's forced her to explain how and why she conducted government business as secretary of state using a private email system.
The other candidates, to their detriment, hit on issues that summoned the past rather the future.
Opinion: How debate affects Joe Biden
Webb repeatedly invoked his military experience a generation ago in Vietnam, a war many voters don't remember. Chafee challenged Clinton to explain her vote to invade Iraq in 2002, which she answered by pointing out that she was named secretary of state by President Obama despite the Iraq vote. And O'Malley's record as a past mayor of Baltimore could not hold much of the luster he might have hoped, in the wake of rioting and violence that has made the city America's most violent.
It's hard to imagine that Webb, Chafee and O'Malley will see a bounce in fundraising or in opinion polls based on tonight's performance. Sanders and Clinton, on the other hand, reminded their supporters of why they are packing arenas and leading in the polls.
Errol Louis is the host of "Inside City Hall," a nightly political show on NY1, a New York all-news channel. The opinions expressed in this commentary are solely those of the author.
Mel Robbins: Bernie Sanders won the night
And then there were two.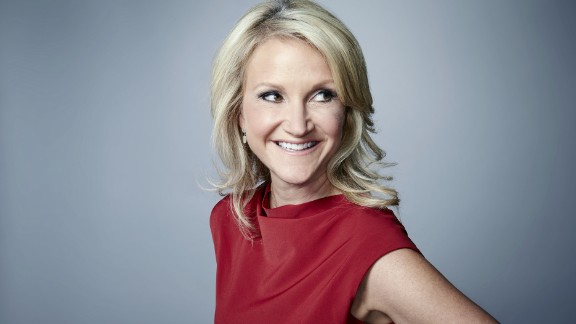 CNN
Martin O'Malley, Jim Webb and Lincoln Chafee, you should withdraw from the race right now. It's over. No one can envision any of you as the next president. My 15-year-