Story highlights
NEW: Wreckage of ship thought to be the El Faro is located
33 crew members were on the cargo ship El Faro
The vessel was caught in the path of Hurricane Joaquin
One crew member wrote her mother an email saying the crew was heading directly into Hurricane Joaquin. "Winds are super bad," she said. "Love to everyone."
Another is about to become a new father and was supposed to return home soon to learn the gender of his expected twins.
The cargo ship, headed from Florida to Puerto Rico, disappeared last week near the Bahamas. The U.S. Coast Guard has concluded the boat sank as Hurricane Joaquin churned across the Atlantic. The search for crew members ended Wednesday.
On Saturday, a search team on board the USNS Apache found wreckage of a vessel believed to be the El Faro at a depth of about 15,000 feet in the vicinity of the ship's last known position.
The crew members' families oscillate between talking about them in the present and past tenses – highlighting the uncertainty about what has happened to their loved ones.
Wreckage believed to be the El Faro located
Brookie Davis
Brookie Davis, also known as Larry, had been a seaman for over 30 years, his brother-in-law Danny Howard told CNN.
Davis is a father of two and married to Howard's sister. The last time the men spoke was over a month ago.
"He's a very unique man," said Howard. "He loves to fish, loves his family."
They've known each other since the third grade and played football together in grade school.
The family is very tight, Howard said, and have always lived in Jacksonville, Florida. The Davises live about a mile and a half from Howard.
El Faro: Officials search for survivors as company explains decision
Keith Griffin
Keith Griffin, a seafarer on El Faro, was supposed to be home soon. He and his wife, Katie, had plans to go to the doctor to learn the gender of the twins she's carrying.
Griffin graduated from Massachusetts Maritime Academy, his wife said.
"He's a strong-willed guy," Katie Griffin said. "He'd give you the shirt off his back. He was so excited to become a father."
The last time Katie Griffin heard from her husband was after he had dinner September 30. He said he was up late because the weather was getting bad.
"He told me he loved me," she said. "And that's the last time I heard from him."
Frank Hamm
Destiny Sparrow is livid. She said there's absolutely no reason why El Faro should have sailed near the hurricane with her father, Frank Hamm, on board.
"If they knew that the hurricane was coming, they should have kept them there and waited," Sparrow told WJXT. "That makes no sense at all."
The owners of El Faro said the captain had a "sound plan" to avoid Hurricane Joaquin, but that the ship's main propulsion failed, stranding the crew in the path of the storm.
Lonnie Jordan
In his 13 years as a seaman, 33-year-old Lonnie Jordan was happy to cook and do "whatever else was needed on the ship," his grandmother Faye Cummings told CNN.
Aside from the sea, she said, Jordan's loves include his family and his church.
He gradated from school in Baltimore with top honors, Cummings said.
Among his favorite pastimes: taking his little sisters out shopping.
Jeffrey Mathias
Jeffrey Mathias is the father of three children.
Like Griffin, he also attended the Massachusetts Maritime Academy.
The Mathias family issued a statement thanking supporters.
"Jeffrey is our beloved son, brother, loving husband and father. He is the center of our world," the family said. "All of his friends, family, nieces, nephews, as well as his three children ages 3, 5, and 7, his wife, brother, and parents ask for your continued prayers as well as continued respect for our privacy during this difficult time."
Dylan Meklin
The exhausted, dry eyes of Andrew Dehlinger told the story as he waited for news about his daughter's boyfriend, crew member Dylan Meklin.
"I've cried so much that I can't … I have no more tears," he told CNN affiliate WMTW.
Meklin's father, Karl, confirmed to the Portland Press Herald that his son was on El Faro.
Meklin family friend Keenan Flanagan told WMTW that Dylan, 23, was excited to go out on his first mission as a merchant mariner.
"Dylan was what I would consider an All-American boy. He was a great athlete, great football player, great baseball player, great basketball player," Flanagan said.
Theodore "Earl" Quammie
He was just a few weeks away from his 67th birthday, his family said in a statement given to CNN.
"Earl was a kind, sweet, and private person. He was loved by all, and he had a big heart," the family said.
Quammie loved the sea, they said.
The public nature of his fate was "crushing and extremely heartbreaking."
Danielle Randolph
Laurie Bobillot saved the email she got from her daughter, a second mate on El Faro, as the ship was about to face Hurricane Joaquin.
"We are heading straight into it, Category 3, last we checked," Danielle Randolph wrote, according to CNN affiliate WFOX. "Winds are super bad. Love to everyone."
Bobillot gave only one statement to the media as she waited for word on her 34-year-old daughter:
"All I ask is for you to pray for the crew members."
Steven Schultz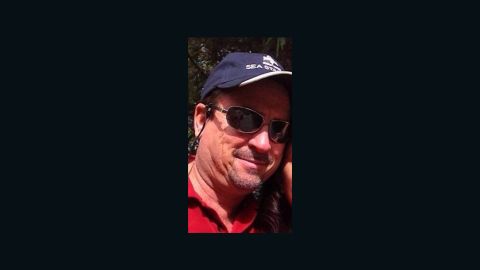 Steven Schultz was a model family man, always putting his wife and children first, his brother said.
He also had "lots of friends. His friends all loved him. He would do anything for anybody," his brother, Richard, told CNN affiliate WBBH.
"The last thing he did was working for his family. And unfortunately, maybe some bad decisions were made."
His wife told CNN affiliate WINK that he was a great man who was very proud of his children.
"I just want him back, even if it's just his body," she said.
Joe Hargrove
Joe Hargrove had been on the water for years, his brother Ceaser Hargrove told CNN.
The 65-year-old Navy veteran from Charleston, South Carolina, was on the USS Midway during Operation Desert Storm, his brother said.
Hargrove comes from a military family and had six brothers. The Hargrove patriarch served in World War II and fought in Guam, Ceaser Hargrove said.
Joe was home in late July, with Ceaser and others, to bury their father. That's the last time Ceaser saw Joe.
His brother was a great man, and had a deep Baptist faith, he said. Joe had a tremendous work ethic, too.
Michael Davidson
Michael Davidson, from Windham, Maine, was the captain of El Faro, according to the owner of the ship, Tote Services President Phil Greene.
Davidson had a "sound plan" to avoid the hurricane, Greene said, but that unraveled when the ship lost propulsion.
A friend and former colleague told CNN Davidson was a very capable and experienced captain who'd attended the Maine Maritime Academy.
"My guess is that he saw that he could outrun the storm, providing everything went right," said Larry Legere, who's known Davidson since the 1970s. "He would have weighed all of the factors – the weather, the condition of the ship."
Mariette Wright
Mariette Wright's love for the water made her career choice a natural fit.
"She loves the sea. She couldn't live without being on the sea somehow or somewhere," her mother Mary Shevory told CNN affiliate WJXT.
"That is her life. And now I'm so afraid she's lost it to the sea."
Others on the ship
– Louis Champa
– Roosevelt Clark
– Sylvester Crawford Jr.
– Carey Hatch
– Michael Holland
– Jack Jackson
– Jackie Jones Jr.
– Piotr Krause
– Mitchell Kuflik
– Roan Lightfoot
– Marcin Nita
– Jan Podgorski
– James Porter
– Richard Pusatere
– Jeremie Riehm
– Lashawn Rivera
– Howard Schoenly
– German Solar-Cortes
– Anthony Thomas
– Andrzej Truszkowski
– Rafal Zdobych
CNN's Dominique Dodley, Justin Lear and Emily Smith contributed to this report.