Story highlights
Fantasy sports sites being investigated over alleged use of insider information
Roxanne Jones: Stakes are high and it's too tempting to use "inside information"
Jones: It's time to regulate and sports industry should make "no betting" policy for employees with special access
Editor's Note: Roxanne Jones, a founding editor of ESPN Magazine and former vice president at ESPN, has worked as a producer and as a reporter at the New York Daily News and The Philadelphia Inquirer. She was named a 2010 Woman of the Year by Women in Sports and Events. Jones is a co-author of "Say It Loud: An Illustrated History of the Black Athlete" and CEO of the Push Marketing Group. The opinions expressed in this commentary are solely those of the author.
(CNN) —
"Jones, who you got this week? What do you know? We know you got something good, so give it up."
I got used to my teammates taunting me on our weekly Fantasy Football conference calls. And I knew we were in first place in our fantasy football league, so this seemed no time to hold back the "insider" information I had on NFL players.
In the fantasy sports game, if you have information that gives you an edge over your competition, you use it. It's not exactly cheating or "insider trading" – using every bit of data you come across is the whole point of the game. Because in the multibillion-dollar online fantasy sports business, where participants can assemble a fantasy team of actual professional athletes and compete with millions of other online players, your performance depends on how your players perform.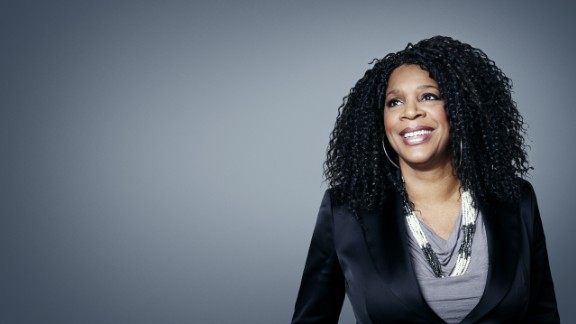 CNN
You pay to play fantasy sports, with entry fees ranging from 25 cents to $1,000. And with cash prizes up to $2 million, there is huge incentive to win. But when you're talking about that kind of money, people are going to take it seriously – really seriously.
This week, allegations of insider trading exploded in the online fantasy sports community following a New York Times report. Now, New York Attorney General Eric Schneiderman has launched an investigation into practices at DraftKings after one of its mid-level employees, Ethan Haskell, won $350,000 at a rival site, FanDuel.
DraftKings has admitted to accidentally releasing nonpublic information before all the bets were placed. But at issue is whether its employee had access to that information before placing his bet at FanDuel that week. It's a tricky question because the high stakes business of online fantasy sports is largely unregulated.
But that may soon end.
In my case, I was playing fantasy sports the old school way – on a team, not online. The prize: bragging rights and a fancy steak dinner. But to me, it wasn't about the actual prize. I was NFL senior editor, a first for a woman at ESPN. So I felt like I had a lot to prove, and decided early on that no one was going to know more about the players' lives – on or off the field – than me.
For years, I spent most of my days on the road with players, coaches and sports agents attending weddings, funerals, family reunions and even baptisms. Not to mention, the never-ending parties, the occasional seedy strip joints and more football camps and workout sessions than I care to recall.
Mostly, I got to know a lot of good people who treated me like family, fed me and looked out for me on the road. But spend enough time with a person and you're bound to meet some of their demons along the way.
So, yes, my fantasy teammates were right. I did have insider information. And I'm not talking about your standard injury and statistical analysis reports. Every week, I knew exactly which players were likely to perform best mentally and physically on game day. The problem was, most days it just didn't feel right to share publicly the very private things I learned. Playing fantasy sports quickly became a conflict of interest for me. And I quit after three years, even though my teams won each year I played.
Every week, I had to ask myself whether I should I share with my teammates snippets of information such as that our favorite receiver probably won't be very focused Sunday because his girlfriend is pregnant – and he just had to tell his wife. Or that our top running back would be playing distracted because his jealous boyfriend showed up at the club last night and now he's afraid he'll be outed – or worse – by his teammates. Then, there was the time one of my top quarterbacks discovered before a Monday night game that his agent had bilked him out of tens of millions – no way would he have his head in the game. In fact, he'd be a fantasy bust probably for the rest of the season. And if we were smart, we'd trade him.
I can't say I wasn't tempted to share all of these juicy details – bragging rights are a big thing for a gal. And I'd be lying if I said I never shared some of the tawdry tales I learned about players along the way, although I mostly kept these tidbits private unless it was relevant to an article the magazine was working on at the time. But what if $350,000 was at stake? I'm sure I would have used any and all the info I had to grab an edge and win the jackpot.
It's too early to know how the investigation into DraftKings and FanDuel will end. But one thing I do know is that in fantasy sports, the best strategy will always be to seek out "secret" information and use it to your advantage. And for those of us who work in the sports industry, like Ethan Haskell, it is just too tempting to capitalize on the information you come upon at work. It becomes an unnecessary conflict of interest.
What needs to happen now?
Well, DraftKings has temporarily suspended their employees from betting on fantasy sports pending the investigation. That's a good start, and it should be standard practice throughout the industry. Fantasy sports is a rapidly growing business. And it is not going away (unless, of course, users start to feel the game is fixed against them, with the advantage going to industry insiders).
But it's time to regulate the business and protect the integrity of the games for the millions of paying online fantasy players who will never have the type of insider information that those of us in the sports industry encounter.
After all, who are we kidding? With billions on the line, believing you can completely trust people to play fair on their own and resist any insider trading is the biggest fantasy of all.
Join us on Facebook.com/CNNOpinion.