Story highlights
Report from conservation group WWF highlights new species found in the eastern Himalayas
One of them, the Burmese snub-nosed monkey, fights to keep water out of its upturned nose on rainy days
Another is dubbed the "Dracula" fish because of its unusual fangs at the front of each jaw
Most people hate rainy weather. It can put a damper on plans and keep you cooped up indoors.
But spare a thought for the Burmese snub-nosed monkey.
The furry fellow often spends rainy days with its head down between its knees because otherwise the water runs into its upturned nose and makes it sneeze.
Hunters in Myanmar's remote and rugged Kachin state, where the monkeys live, say it's easy to track them down during a downpour thanks to their bouts of sneezing.
Scientists have nicknamed the nasally negligible mammals "Snubby."
They are just one of a range of new species discovered in the eastern Himalayas in recent years, according to a report published this week from the conservation group WWF that highlights the region's spectacular biodiversity.
More than 200 new species
Other curious creatures described in the report include a "Dracula" fish and a species of frog with eyebrows that look like horns.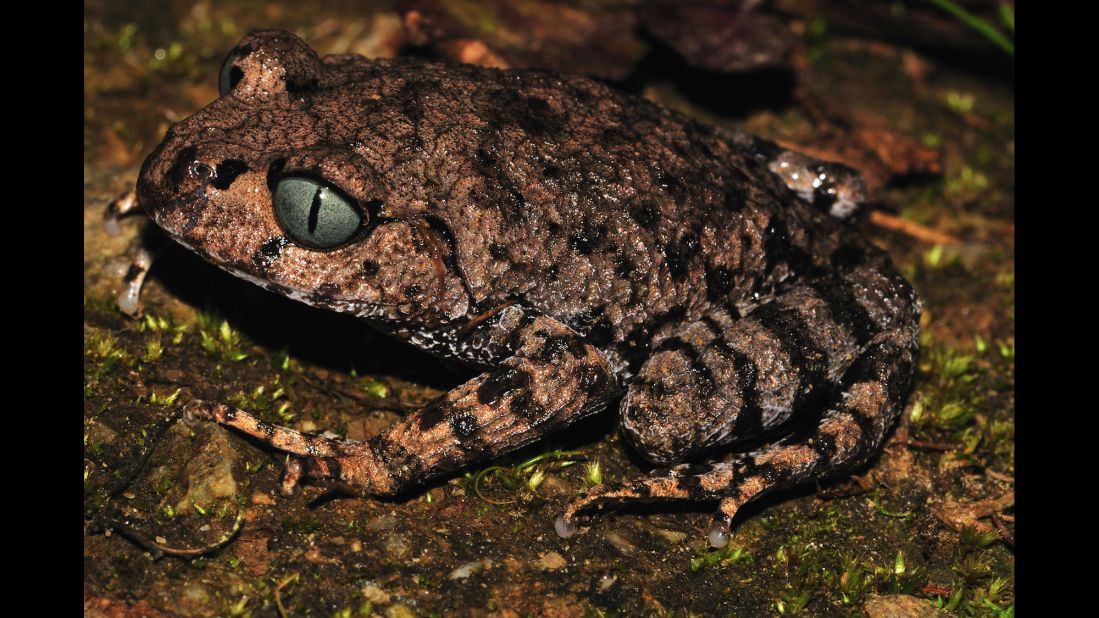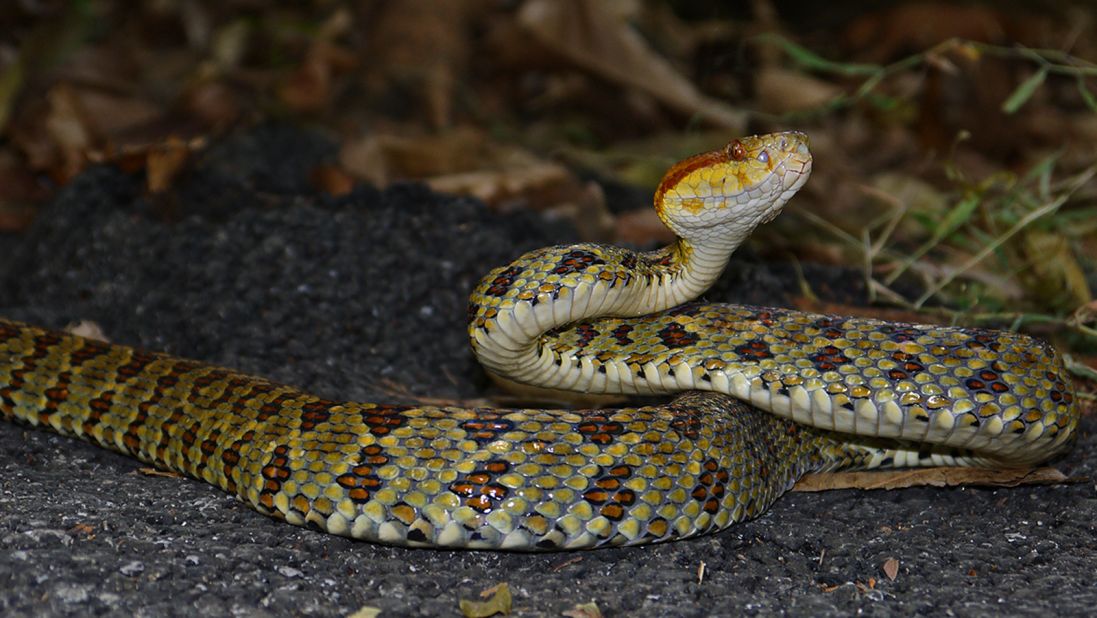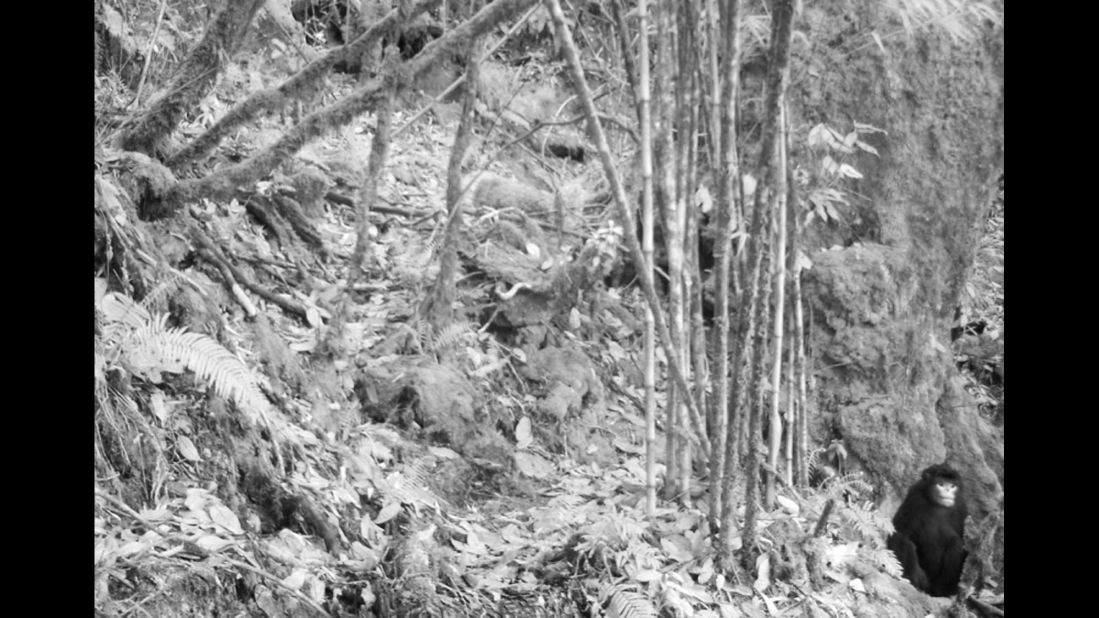 World Wildlife Fund reveals new species
"Some 133 plants, 39 invertebrates, 26 fish, 10 amphibians, one reptile, one bird and one mammal have been discovered over the past 6 years in the Eastern Himalayas," the report says.
The region stretches from northern India, through Nepal, Bhutan and Tibet along with a sliver of Myanmar's far north.
The area is one of the biologically richest on earth, but an increasing number of its species are becoming more and more vulnerable.
The snub-nosed money, for example, "is likely to be classified as critically endangered due to its restricted range and significant hunting pressures," the report's authors warn.
New scary-looking fish species comes from the ocean's dark depths
'Dracula' fish
Scientists are still trying to figure out the endangered status of another recently discovered species, the "Dracula minnow."
Earning its name from its unusual fangs at the front of each jaw, the fish has researchers guessing about how widespread its presence is.
"Despite the fact that it was found in high numbers in a small stream, it is yet hard to distinguish whether this unique species is endemic to a single ecosystem within Myanmar, or spread throughout the region as a whole," the conservation report says.
WWF also singles out megophrys ancrae, a newly identified species of frog whose elongated eyebrows give the appearance of horns.
The report raises concerns for the frog's future prospects because of "the small proportion of its land area afforded government protection" in the northeastern Indian state of Arunachal Pradesh.
Scientists find their first biofluorescent reptile
Region faces threats
The eastern Himalayas is also home to better known threatened animals, including the Asian elephant and the greater one-horned rhinoceros.
"The natural landscape of the region is currently facing a wide range of threats and pressures, with climate change assessed as by far the most serious, followed by mining, oil and gas projects, road construction and construction of new dams," the report warns.
"Invasive species, impact of tourism, water pollution, and illegal hunting, fishing, dams and logging are also among the most serious current issues," it says.
WWF is using its colorful report to call for "significant additional conservation measures to be introduced and implemented to preserve the habitats and extraordinary biodiversity of the region."