Story highlights
After U.S. bombing of Afghan Doctors without Borders hospital, aid group demands war crimes investigation
Lawyer: Hospitals have special protection in conflicts, but they lose it if they are used for military purposes
Armed forces forbidden from indiscriminate attacks, but laws recognize that mistakes are made in the "fog of war"
(CNN) —
The bombing by U.S. forces of a Doctors without Borders hospital in the Afghan city of Kunduz, which left at least 22 people dead, has caused outrage and raised questions around the world.
The United States says it is conducting a "full investigation," but the medical aid group, also known as Medecins Sans Frontieres, or MSF – which lost 12 staff members in the attack – has called for an independent inquiry "under the clear presumption that a war crime has been committed."
Doctors without Borders is asking for an investigation to be carried out by a never-before-used commission: the International Humanitarian Fact-Finding Commission.
It's an open question as to whether an inquiry could be initiated, as the commission's website says it requires the consent of the parties involved, and neither the United States, Afghanistan, nor France recognizes the commission.
CNN asked Steven Kay, who defended Kenyan President Uhuru Kenyatta against charges of crimes against humanity at the International Criminal Court, and Anthony Dworkin, co-editor of "Crimes of War: What the Public Should Know," about the case.
READ MORE: MSF calls Kunduz bombing an 'attack on the Geneva conventions'
What constitutes a war crime?
In general terms, a war crime may be committed when there is an attack on a civilian population during an armed conflict, Kay says.
There is an extensive body of law that regulates military action during conflict.
The aim, says Dworkin, is to draw a balance between what armed forces are justified to do out of military necessity – which includes causing collateral damage to civilians – and the principles of humanity.
"Hospitals enjoy a special protected status under international humanitarian law. So, to attack a hospital or medical facility, whether it is a civilian or military installation, is a crime," says Kay.
However, if the hospital is used to support military operations for nonmedical purposes, then it loses its special protection status and it can be attacked by the opposition forces.
But the law requires that the attack be proportionate to the threat and risk involved.
Can the hospital bombing be considered a war crime?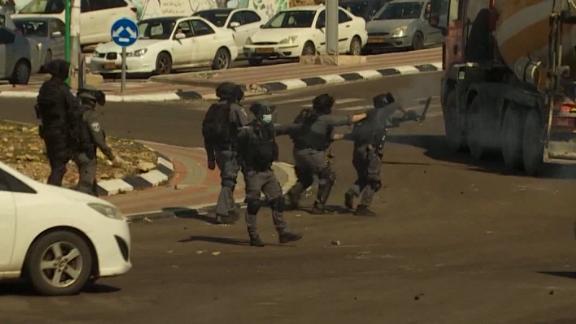 Now playing
04:18
Police shoot stun grenades at peaceful Arab-Israeli protesters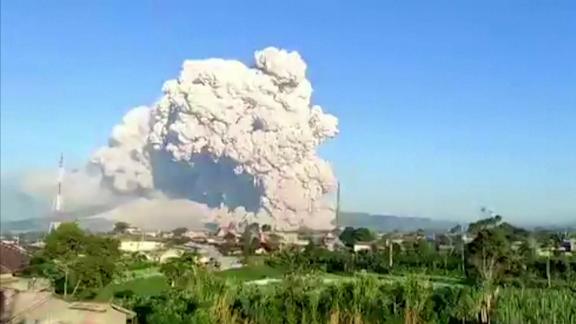 Now playing
00:40
See this volcano in Indonesia erupt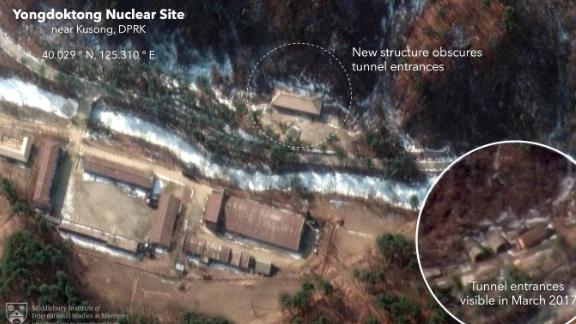 Now playing
01:47
See images US intelligence claims is a secret weapons site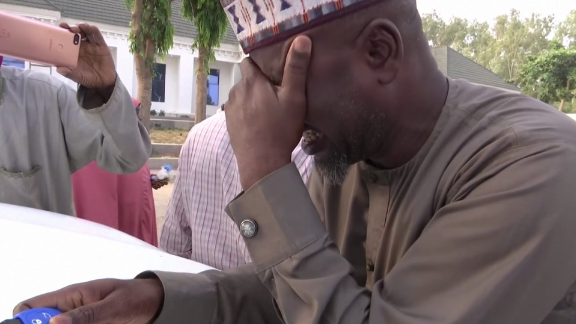 Now playing
02:09
Tears of joy and relief as 279 Nigerian schoolgirls return home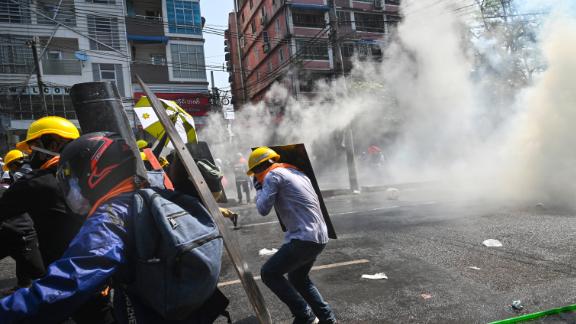 Now playing
02:16
Footage shows tear gas, flash bangs used on protesters in Myanmar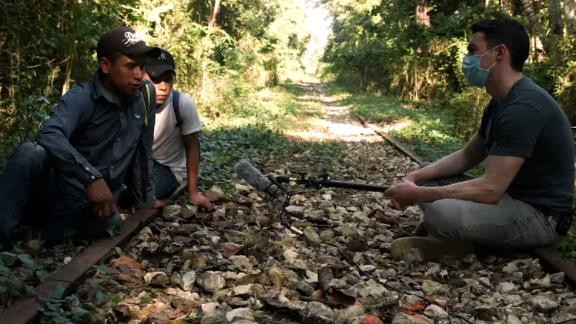 Now playing
04:41
CNN correspondent speaks to migrants making dangerous journey to US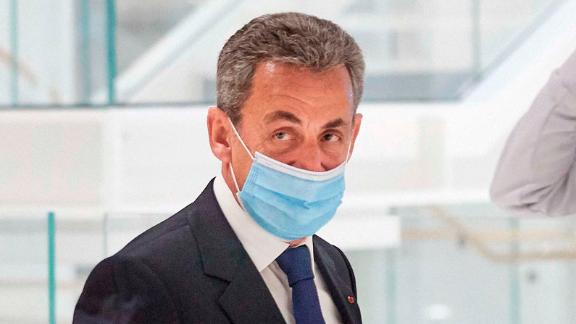 Now playing
03:23
'An earthquake in French politics': CNN reporter on Sarkozy sentence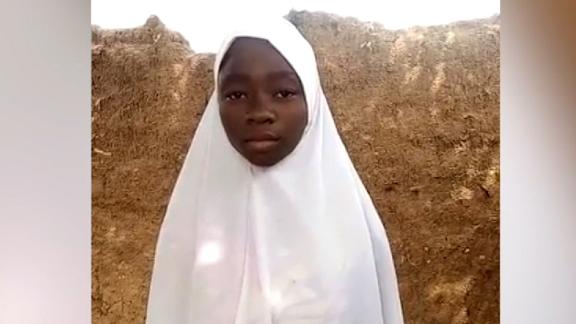 Now playing
03:00
Hear from schoolgirl who escaped abduction in Nigeria
Now playing
00:39
Shamima Begum loses legal bid to return home to appeal citizenship revocation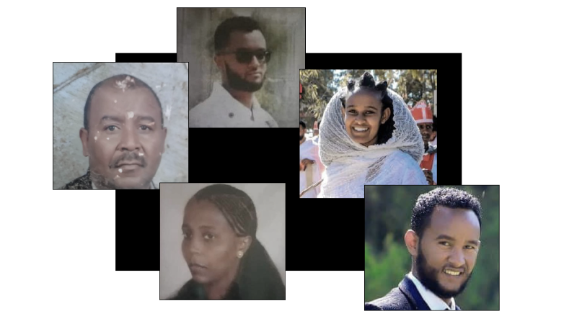 Now playing
08:29
How a religious festival turned into a massacre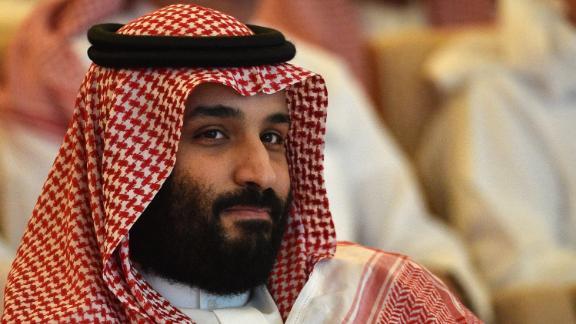 Now playing
02:10
US intel report: Saudi Crown Prince responsible for approving Khashoggi operation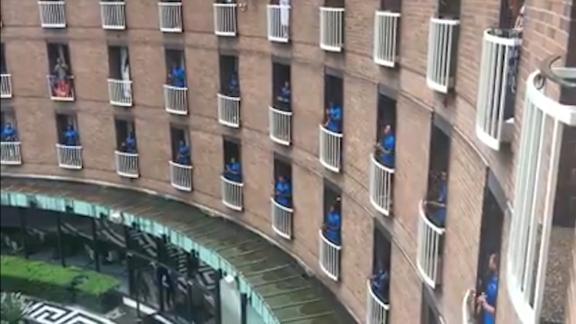 Now playing
00:45
See Fijian rugby team serenade quarantine staff in Australia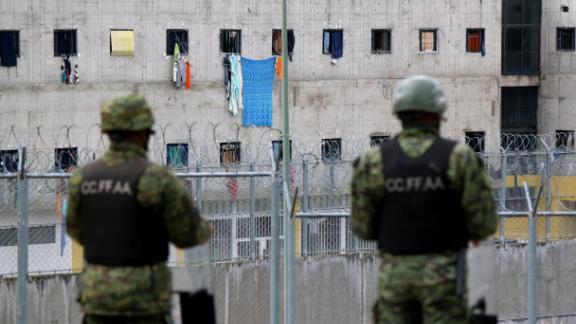 Now playing
01:54
Ecuador prison riots leave dozens dead in gang 'extermination'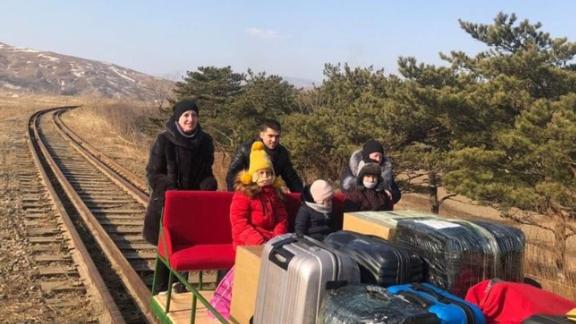 Now playing
02:38
Video shows Russian diplomats leaving North Korea on handcar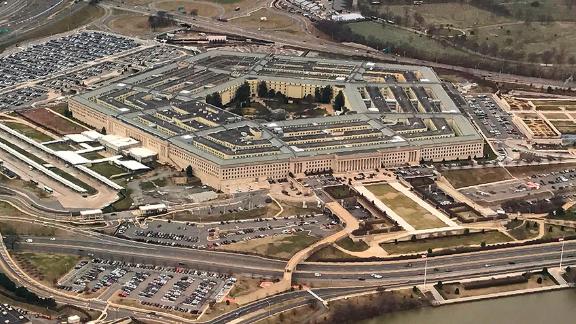 Now playing
05:24
US carries out airstrikes on Iran-backed militia groups
Doctors without Borders says the hospital was bombed for more than half an hour after it notified NATO and U.S. officials that the facility was under attack.
In this case, according to Kay, the hospital bombing would be justified, and not considered a war crime, only if there was a clear, imminent or ongoing attack at the hospital.
Kay notes that there have been instances of medical installations being used as cover for forces to launch attacks.
Kay cites examples including allegations that during the last three decades of the Sri Lankan civil war, the separatist Tamil Tigers based fighters and used force at protected sites like civil hospitals. A U.N. panel found credible allegations of war crimes committed by both sides during the final stages of the country's civil war.
Dworkin makes the point that hospitals can be attacked by mistake.
In comments Monday, Gen. John Campbell, the commander of U.S. forces in Afghanistan, described the hospital deaths as an error, saying "several innocent civilians were accidentally struck" in an operation targeting Taliban fighters.
Dworkin says he believes that in this case, the United States would not be found guilty of committing a war crime because although armies are forbidden from conducting indiscriminate attacks, "the laws do recognize that mistakes happen in the fog of war."
But it would come down to a matter of evidence and establishing exactly what happened.
Collateral damage: A brief history of mistakes at war
What proof is required to prosecute a war crime?
"Beyond reasonable doubt – the criminal standard of proof," says Kay.