Story highlights
NEW: Multiple officials identify the shooter as 26-year-old Chris Harper Mercer
Ten people were killed and another seven were injured, sheriff says
Thoughts and prayers are "not enough," says President Barack Obama
(CNN) —
[Breaking news update 11:38 p.m. ET]
The gunman who opened fire at Oregon's Umpqua Community College targeted Christians specifically, according to the father of a wounded student.
Before going into spinal surgery, Anastasia Boylan told her father and brother the gunman entered her classroom firing. The professor in the classroom was shot point blank. Others were hit, she told her family.
Everyone in the classroom dropped to the ground.
The gunman, while reloading his handgun, ordered the students to stand up if they were Christians, Boylan told her family.
"And they would stand up and he said, 'Good, because you're a Christian, you're going to see God in just about one second,'" Boylan's father, Stacy, told CNN, relaying her account.
"And then he shot and killed them."
[Last update posted at 11:28 p.m. ET]
(CNN ) – Ten people were killed when a gunman opened fire at Oregon's Umpqua Community College on Thursday, forcing the nation to face yet another mass shooting.
Seven other people were injured, and the shooter is dead, Douglas County Sheriff John Hanlin told reporters. Earlier estimates had put the number of people hurt much higher.
Multiple law enforcement officials familiar with the investigation identified the gunman as 26-year-old Chris Harper Mercer. Investigators have interviewed members of his family and friends, they said.
"I will not name the shooter," Hanlin said. "I will not give him the credit he probably sought."
Authorities credited a quick response by law enforcement for keeping the death toll from climbing higher.
A law enforcement official said the shooter had body armor with him and was heavily armed, with a large amount of ammunition – enough for a prolonged gunfight.
Hanlin said tactical teams and bomb squads had cleared the buildings on campus and were working to clear hundreds of vehicles parked on campus.
Huddled together
Cassandra Welding is a student at the Roseburg campus and was in class when the shooting started.
"I heard a popping noise, almost like a balloon popping," she told CNN's Wolf Blitzer. "I knew something wasn't right and so I get down."
She said all of the students in her classroom dropped to the ground. They huddled together behind backpacks and chairs, underneath tables.
"We locked the doors, turned off the lights, and we were all pretty much in panic mode," Welding said.
"We called 911 and called our parents, our loved ones … We didn't know what was going to happen, if those were our last words or not."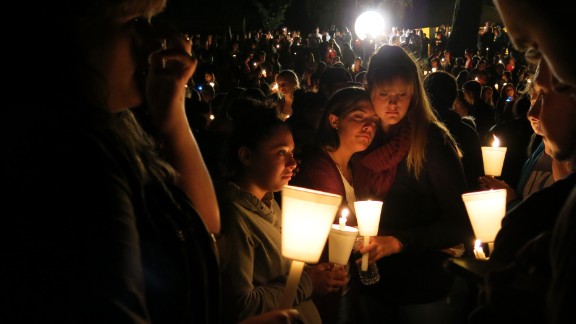 Photos: Shooting at Oregon community college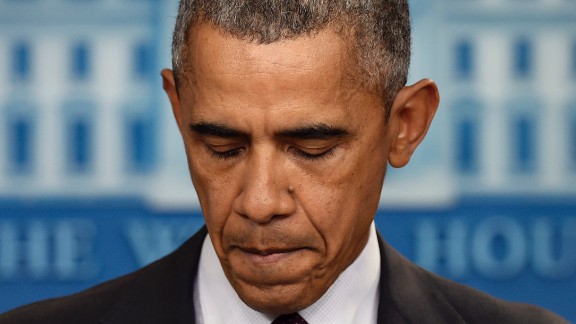 Photos: Shooting at Oregon community college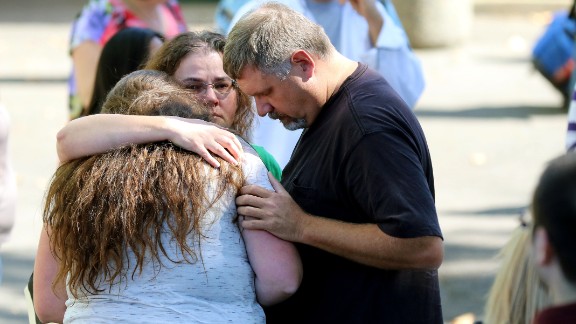 Photos: Shooting at Oregon community college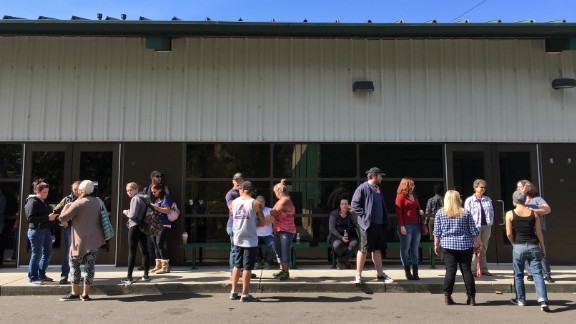 Photos: Shooting at Oregon community college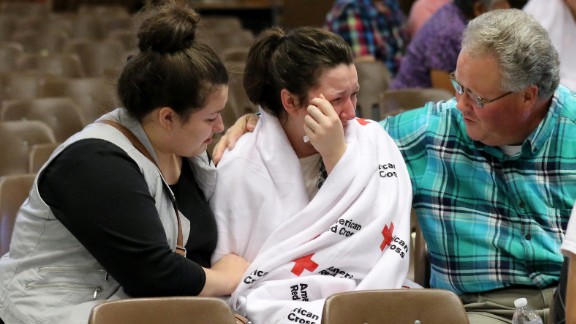 Photos: Shooting at Oregon community college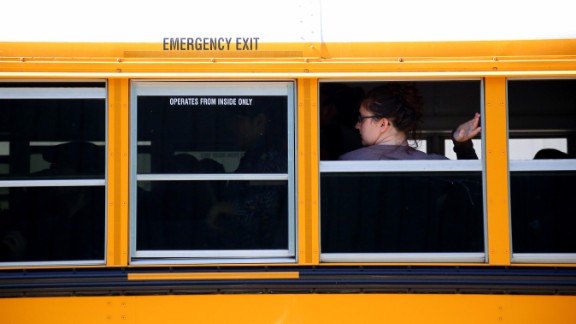 Photos: Shooting at Oregon community college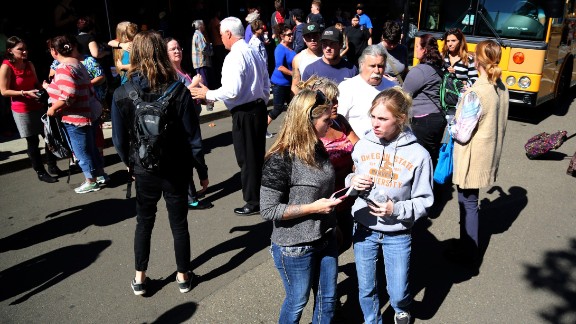 Photos: Shooting at Oregon community college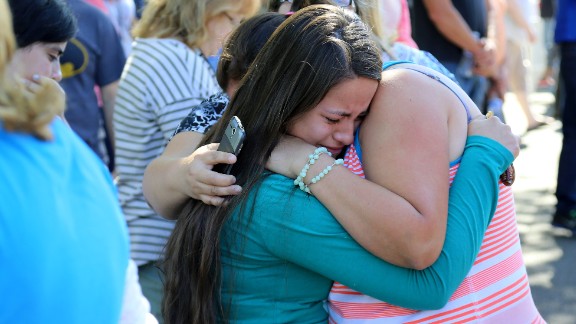 Photos: Shooting at Oregon community college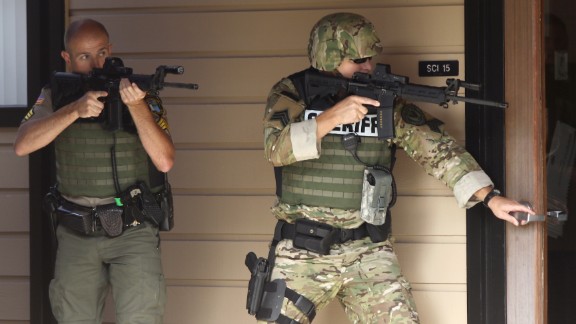 Photos: Shooting at Oregon community college
Photos: Shooting at Oregon community college
Photos: Shooting at Oregon community college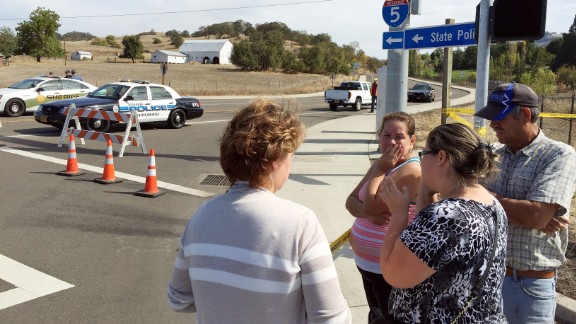 Photos: Shooting at Oregon community college