Story highlights
Gov. Mary Fallin issues a 37-day stay to address questions about chemicals and protocol
Glossip was found guilty of hiring another man to kill motel owner Barry Van Treese in 1997
Midazolam, one-third of the cocktail that was to be used in his execution, has been controversial since last year
(CNN) —
Oklahoma Gov. Mary Fallin issued a 37-day stay of Richard Glossip's execution Wednesday to allow the state time to address questions about chemicals and protocol.
The new execution date is set for November 6.
Glossip had been scheduled to die earlier Wednesday. He would have been the first person executed with a controversial sedative since the U.S. Supreme Court greenlighted its use this summer.
"Last-minute questions were raised today about Oklahoma's execution protocol and the chemicals used for lethal injection," Fallin said in a statement. "After consulting with the attorney general and the Department of Corrections, I have issued a 37-day stay of execution while the state addresses those questions and ensures it is complying fully with the protocols approved by federal courts."
Glossip was convicted in the murder of Barry Van Treese, whose killer, Justin Sneed, testified that Glossip hired him to beat the motel owner to death with a baseball bat in 1997.
Reversal by Fallin
The governor issued the stay despite her previous position that stopping the execution was out of her hands and up to the courts.
She issued a statement Monday saying that her state had gone to "extraordinary lengths" to treat Glossip fairly, affording him multiple trials, 17 years of appeals and three stays. The decision is out of her hands, she said.
"Over and over again, courts have rejected his arguments and the information he has presented to support them," she wrote. "If a state or federal court grants Glossip a new trial or decides to delay his execution, I will respect that decision. If that does not happen, his execution will go forward on September 30."
Pope Francis, who asked Georgia to spare the life of Kelly Gissendaner (it did not; she was executed Tuesday), asked Archbishop Carlo Maria Vigano to press Fallin to stop Glossip's execution.
Fallin's communications director, Alex Weintz, replied: "Governor Fallin has received a letter from Archbishop Carlo Maria Vigano, writing on behalf of Pope Francis. The letter asks the governor to commute Richard Glossip's death sentence. To be clear, Governor Fallin does not have the legal authority to do that."
Execution drug cocktail
Glossip was sentenced to death in 2004 and was scheduled to receive a three-drug execution cocktail at 3 p.m. Wednesday at the Oklahoma State Penitentiary in McAlester.
In 2 cases, killers avoid death penalties
One-third of that cocktail is a powerful sedative, often used for anesthesia, called midazolam. It's meant to cause unconsciousness, but opponents say it doesn't induce the deep unconsciousness necessary to prevent prisoners from experiencing the painful effects of the two other drugs in the protocol.
The drug made headlines in April 2014 when convicted murderer Clayton Lockett writhed and moaned on a gurney for 43 minutes before dying. Though the execution was widely labeled botched, a state investigation said the insertion of intravenous lines – not the drugs – was responsible for problems with the execution.
Other problems?
It was the first time Oklahoma had used midazolam in its execution cocktail, but opponents of its use say it's not the only time an execution employing midazolam went awry.
In January 2014, Ohio's Dennis McGuire appeared to gasp for air for at least 10 minutes before dying in a process that took 24 minutes, and in August 2014, Arizona's Joseph Wood struggled to breathe for an hour and 40 minutes before dying roughly two hours after being injected.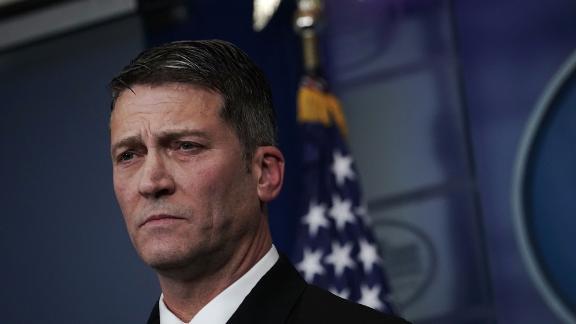 Now playing
03:14
DOD releases scathing review of former White House physician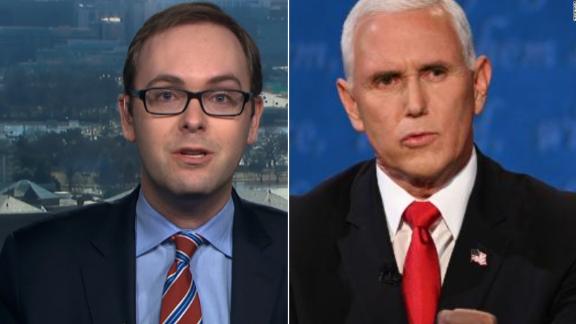 Now playing
02:10
'Highly misleading at best': Dale reacts to Pence's op-ed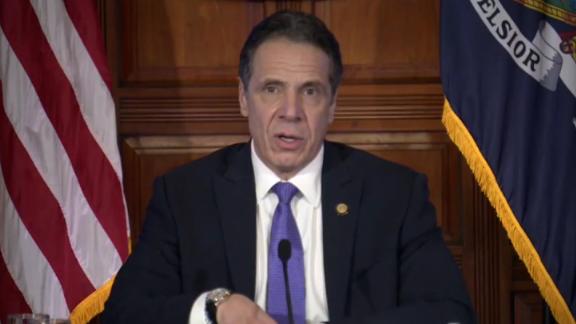 Now playing
03:35
Gov. Andrew Cuomo addresses women's allegations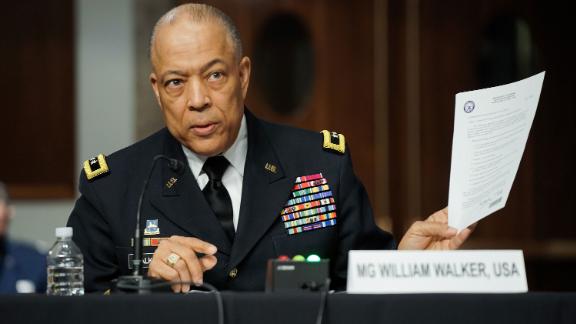 Now playing
03:01
DC National Guard commander: 'Unusual' Pentagon restrictions slowed response to Capitol riot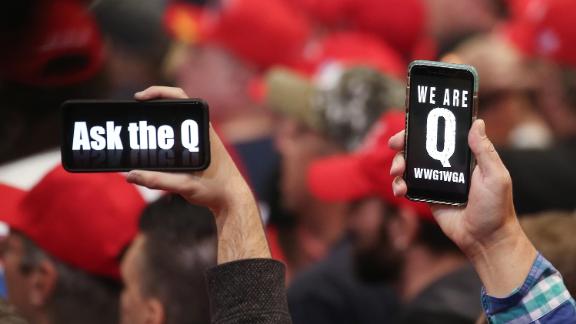 Now playing
03:00
Hear why QAnon supporters believe Trump will be president on March 4th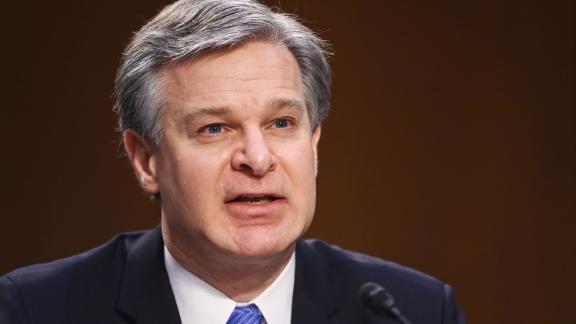 Now playing
02:55
Watch FBI director debunk conspiracy theories pushed by Trump supporters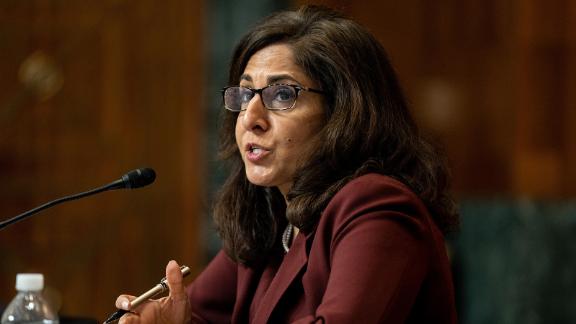 Now playing
01:33
Neera Tanden releases statement on pulling her nomination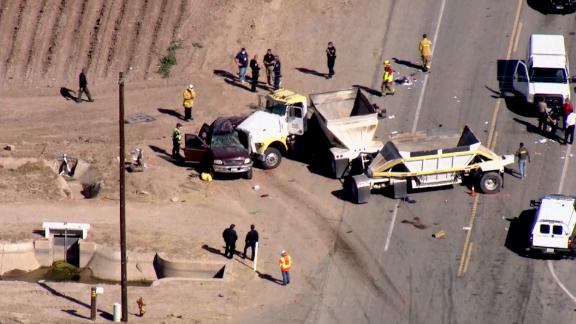 Now playing
01:41
Multiple people killed in crash after SUV and semitruck collide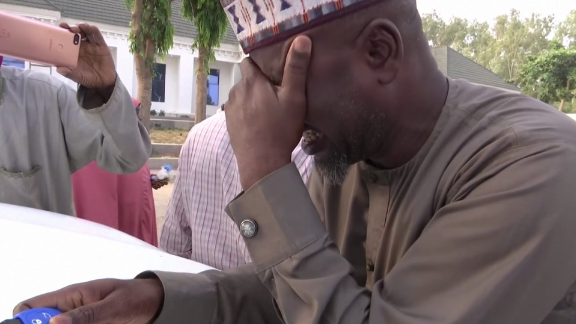 Now playing
02:09
Tears of joy and relief as 279 Nigerian schoolgirls return home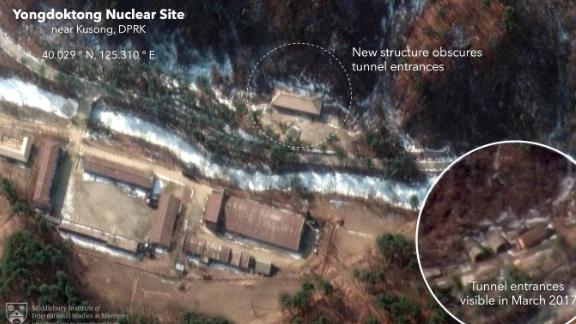 Now playing
01:47
See images US intelligence claims is a secret weapons site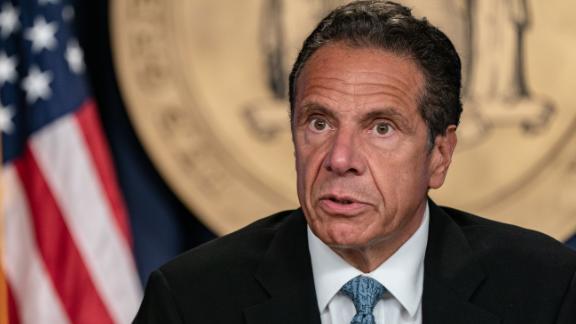 Now playing
02:29
NYT: Third woman comes forward against Gov. Andrew Cuomo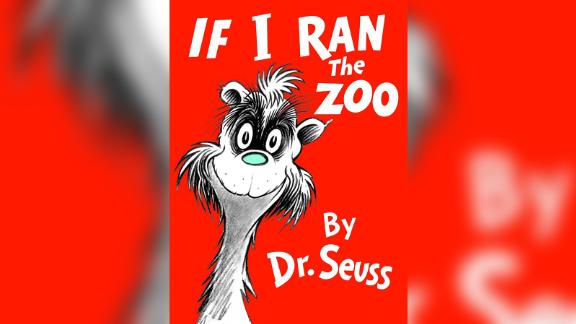 Now playing
01:00
These 6 Dr. Seuss books won't be published anymore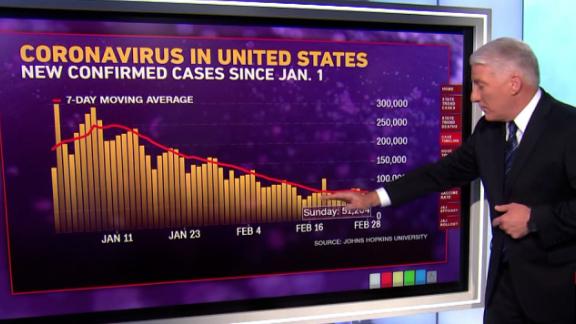 Now playing
03:00
US coronavirus numbers coming down, but not enough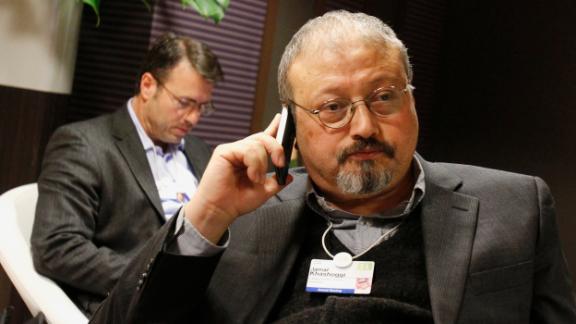 Now playing
02:52
3 names mysteriously removed from Khashoggi Intel report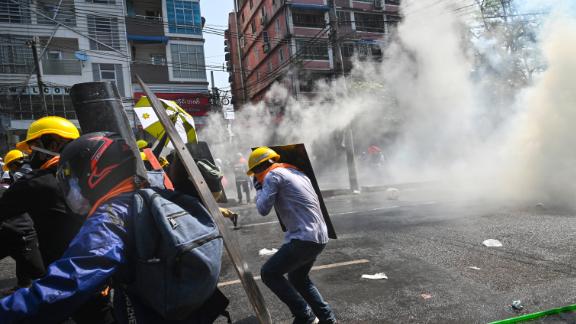 Now playing
02:16
Footage shows tear gas, flash bangs used on protesters in Myanmar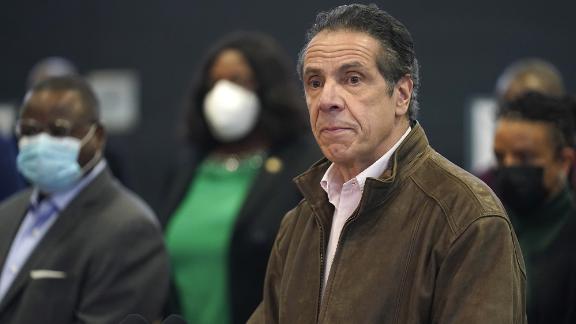 Now playing
01:12
Gov. Andrew Cuomo responds to allegations of sexual harassment
Only Alabama, Arizona, Florida, Louisiana, Oklahoma and Virginia consider midazolam an option for executions. Ohio dropped its use of the drug in January. Kentucky dropped midazolam last year without ever having used it.