Story highlights
S.E. Cupp: John Boehner's impending resignation spurs speculation on successor
House Majority Leader Kevin McCarthy is next in line, but others are possible, Cupp says
She says Rep. Cathy McMorris Rodgers is among the handful of likely contenders
Editor's Note: S.E. Cupp is the author of "Losing Our Religion: The Liberal Media's Attack on Christianity," co-author of "Why You're Wrong About the Right" and a columnist at the New York Daily News. The opinions expressed in this commentary are solely those of the author.
(CNN) —
With the shocking announcement that House Speaker John Boehner is retiring in October, attention quickly turns to his replacement at a crucial time for the Republican majority heading into 2016.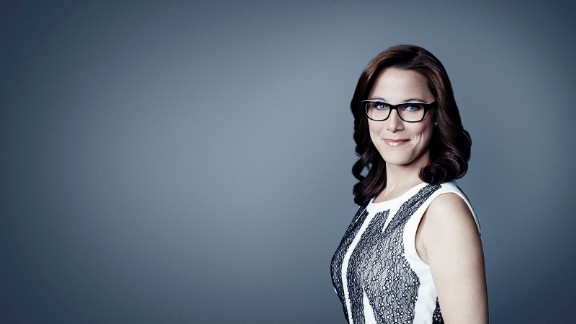 Boehner's term was marked by significant political successes, but also tension, not only between the speaker and President Barack Obama but between the speaker and a raucous tea party caucus that seemed to delight in giving him headaches.
So who should take his place? Safe money is on one of these four players:
As House majority leader, many think Rep. Kevin McCarthy is next in line. Rep. Peter King said as much after Boehner made his announcement.
While McCarthy and Boehner hold similar views about the tea party's confrontational approach, the imprudence of government shutdowns and interparty fighting – and McCarthy has been a staunch supporter of the speaker in the face of efforts to remove him – temperamentally he is the anti-Boehner: California cheerful and perennially "happy to be here."
He'd also represent a bridge to the new GOP – he was formerly chairman of the California Young Republicans and the Young Republican National Federation. He is millennially minded (last year I spoke to McCarthy's whip committee on millennial issues) and social-media savvy, even prompting a BuzzFeed list of the "18 reasons this (McCarthy) is the best Republican Congressman on Instagram."
But also representing a shift would be a choice of House Republican Conference Chair Cathy McMorris Rodgers, a rising star and the highest-ranking woman in the House GOP. Her personal story is impressive, and her demeanor is best described as thoughtful and accessible.
Her chief rival is House Majority Whip Steve Scalise, who has at times been a bridge between the GOP establishment and the tea party wing of the House. He has long had Boehner's support, most notably when facing questions over a controversial speech he gave to a white supremacist group in 2002.
And the (totally credible) long shot? Rep. Peter Roskam. Birdies have been chirping for years that Roskam, who was the chief deputy majority whip from 2011 to 2014, had the kind of temperament and leadership style to become speaker. He has called himself a "listener in chief," who preferred to "earn the right to be heard" rather than "scheming and angling" for bigger, better posts.
As early as 2012, then-Illinois state Sen. Kirk Dillard said, "He has those kind of talents" required of the speaker.
In 2014, Sen. Mark Kirk was just as enthusiastic, saying, "I think Petey has a great career ahead of him. I thought … with the normal churning of leadership, that someday Roskam could be speaker."
In 2011, former Speaker Dennis Hastert, who is now under indictment, sent Roskam his old desk – a moment Roskam proudly documented in video and posted on Facebook – and which is now a little, er, weird.
Join us on Facebook.com/CNNOpinion.
Read CNNOpinion's Flipboard magazine.