Story highlights
David Axelrod: As fall approaches, voters are likely to reconsider their summer flings with some of the unconventional candidates
CNN debate may have scrambled the race, helping some, hurting others, he says
Editor's Note: David Axelrod is CNN's senior political commentator and director of the Institute of Politics at the University of Chicago. He served as senior adviser to President Obama and chief strategist for the 2008 and 2012 Obama campaigns. The opinions expressed in this commentary are his.
(CNN) —
There is a predictable rhythm to presidential campaigns that we live, forget and relearn every four years.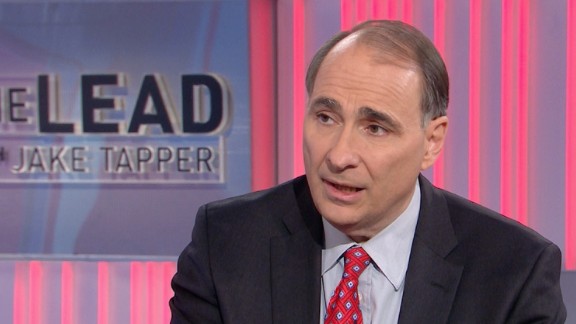 For voters, the spring before elections is for playing the field, a time when you date broadly, but not seriously. The summer lends itself to intense romances, impulses that seize you completely, even as you know, deep down, that your companion may be an incorrigible rascal and the romance will never last.
But come the fall, you begin to judge your prospective suitors by a different standard, craving the solidity, character and dependability on which long-term relationships are built.
The Republican campaign of 2016 is beginning to take shape.
Wisconsin Gov. Scott Walker was a flirtation of spring, the stolid, eager beaver who briefly intrigued GOP insiders and spiked in polls. They saw Walker as a potential bridge between the party's raucous, right-wing factions and its traditional corporate base.
But Walker revealed himself to be a great first date – a one trick-pony, belaboring his anti-labor record and promiscuously shifting positions on myriad issues to court Iowa's rich trough of social conservatives. A lethargic first debate performance hastened the breakup.
CNN's Republican debate: Winners and losers
Summer of Trump
The spring fling gave way to the Summer of Trump.
Before I comment, let me acknowledge that I have been the beneficiary of Donald Trump's generosity. A few years back, when I was running a campaign to shave off my mustache to raise money for research toward curing epilepsy, he was a major donor, for which I will always be grateful.
The Donald lists as one of his childhood heroes, not a titan of business or politics, but Flo Ziegfeld, the Broadway impresario, whose Ziegfeld Follies once graced the Great White Way.
Barging into the race with a rambling, bellicose diatribe in the gilded lobby of his eponymous New York tower, the carrot-topped builder-cum-reality TV star turned the Republican campaign into his own follies.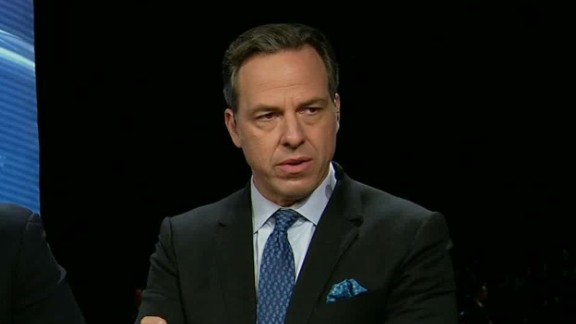 Now playing
00:52
Tapper: 'Unbelievable' how quickly Trump took the bait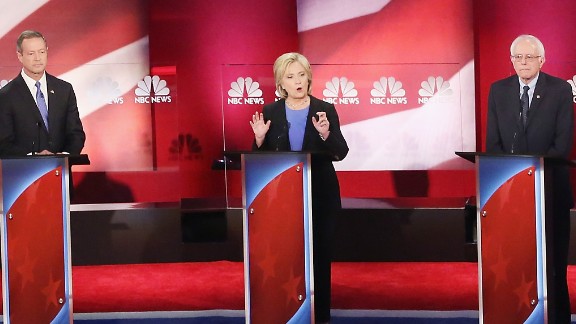 Now playing
01:30
NBC Democratic presidential debate in 90 seconds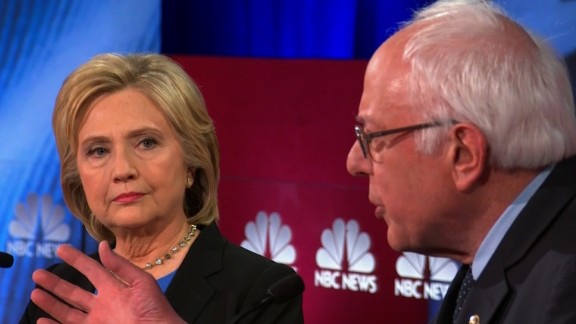 Now playing
01:16
Clinton, Sanders disagree on support of President Obama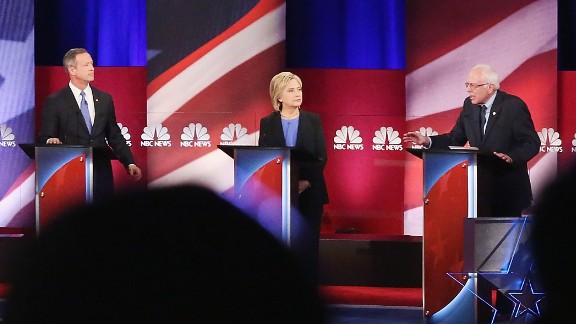 Now playing
02:02
Debate reality check: Who was telling the truth?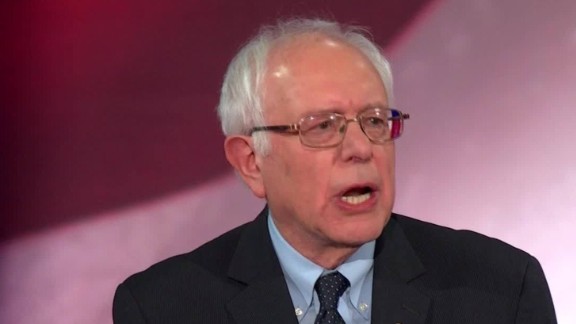 Now playing
01:32
Bernie Sanders defends gun control record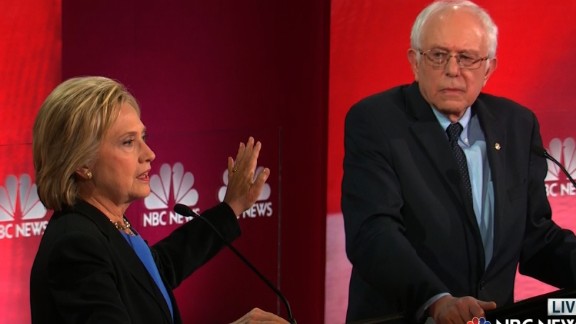 Now playing
02:12
Clinton to Sanders: I'm not starting over on healthcare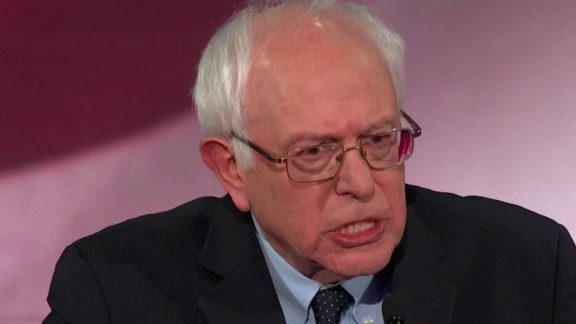 Now playing
01:02
Sanders: 'The Democratic Party needs major reform'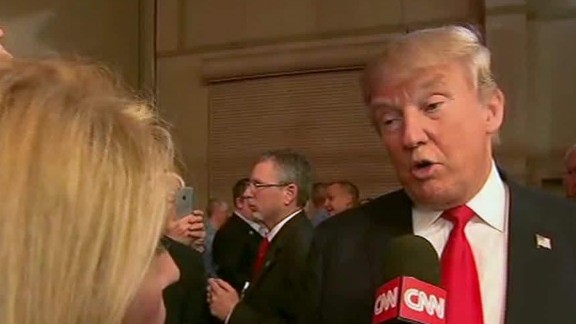 Now playing
01:00
Trump: Cruz 'insulted 20 million people'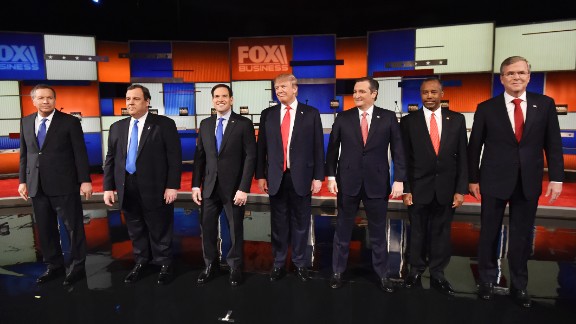 Now playing
01:30
Fox Business GOP debate in 90 seconds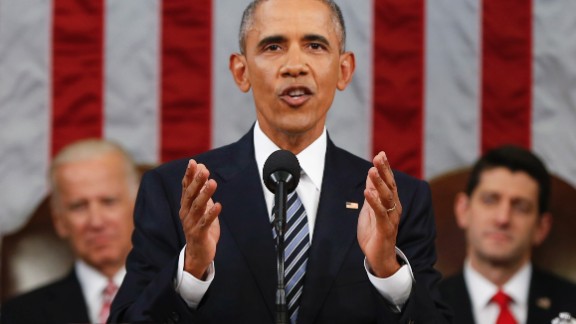 Now playing
01:26
GOP candidates take swings at Obama's SOTU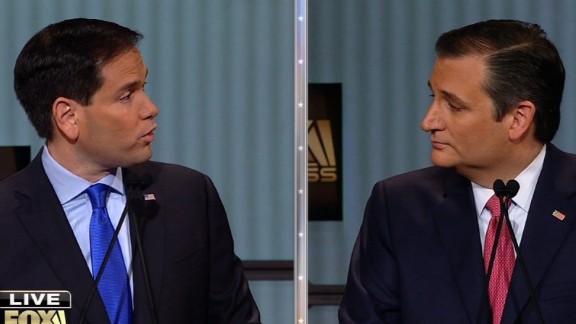 Now playing
01:51
Rubio, Cruz clash over proposed VAT tax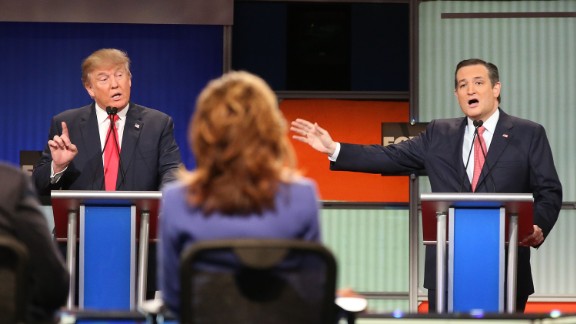 Now playing
02:07
Trump to Cruz: You're a liability as a candidate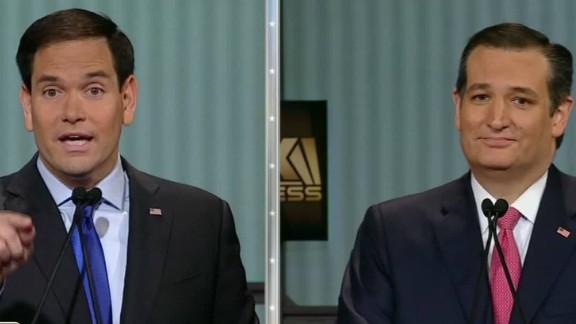 Now playing
02:00
Rubio to Cruz: We all saw you flip your vote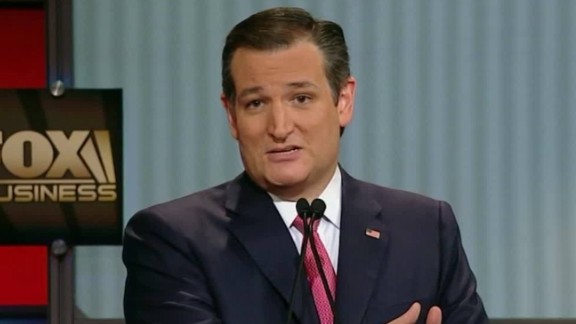 Now playing
01:20
Ted Cruz deflects NYT 'hit piece'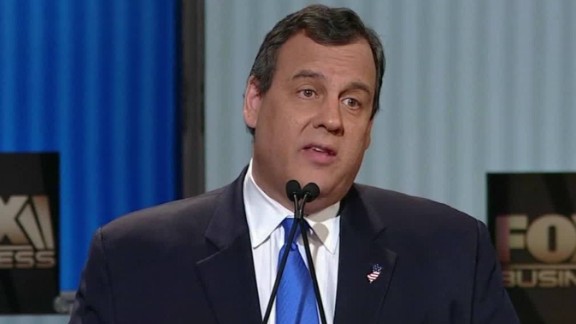 Now playing
01:29
Christie: State of the Union was story time with Obama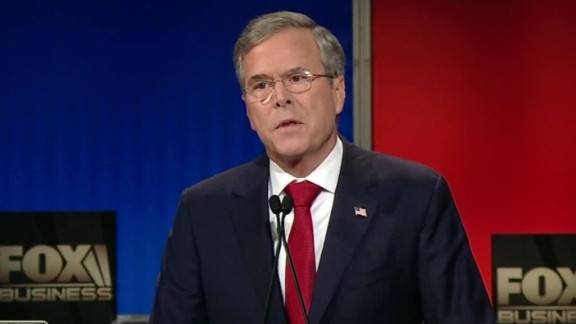 Now playing
01:23
Bush: Trump's ban makes it impossible to take out ISIS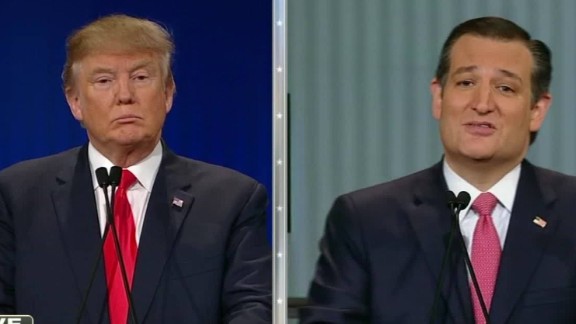 Now playing
01:37
Cruz, Trump debate 'New York values'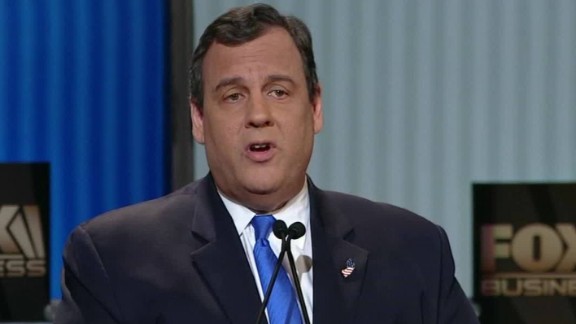 Now playing
01:17
Sen. Rubio and Gov. Christie's heated exchange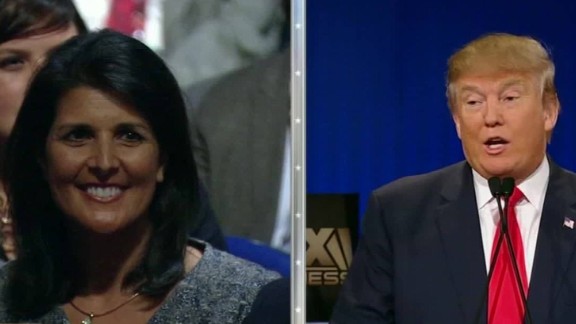 Now playing
01:08
Trump answers Gov. Haley's 'angriest voices' remark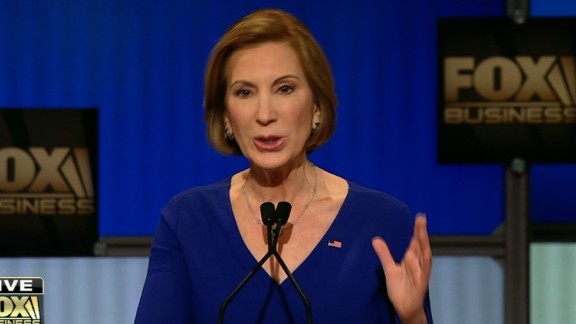 Now playing
01:13
Fiorina: We can't outsource leadership in Middle East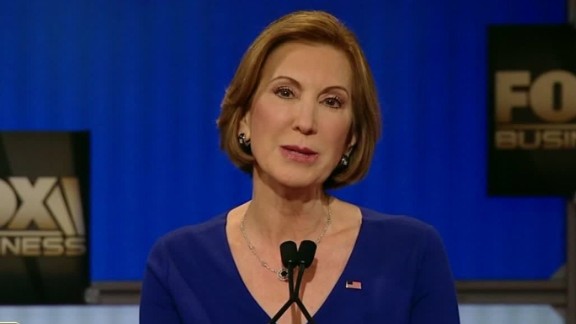 Now playing
01:16
Fiorina slams Trump, Clinton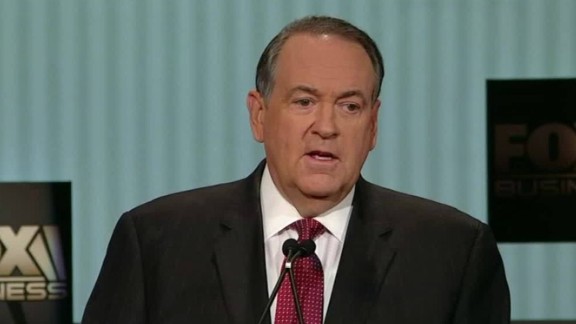 Now playing
01:30
Huckabee: Obama keeps pushing ideas that never work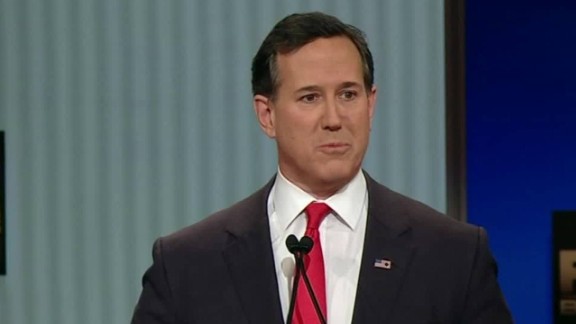 Now playing
01:00
Rick Santorum: Go Google me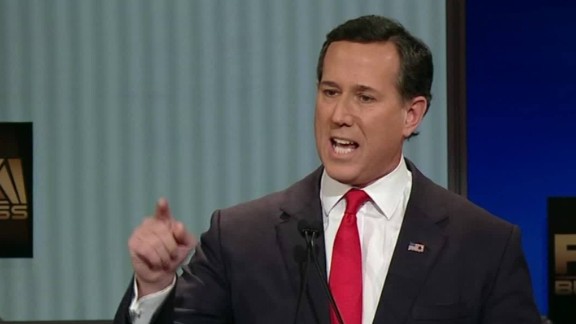 Now playing
01:07
Rick Santorum to cadets: 'I will have your back'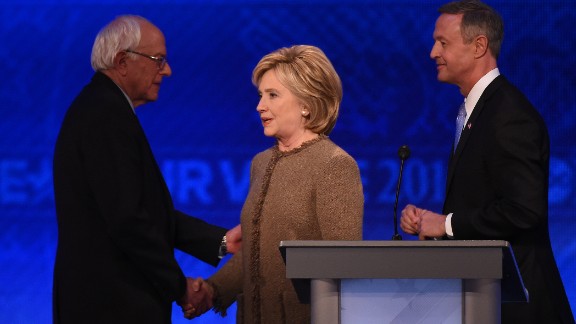 Now playing
01:50
ABC Democratic debate in two minutes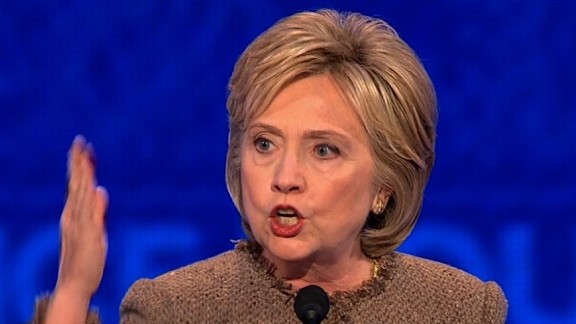 Now playing
01:06
Clinton: Trump 'is becoming ISIS' best recruiter'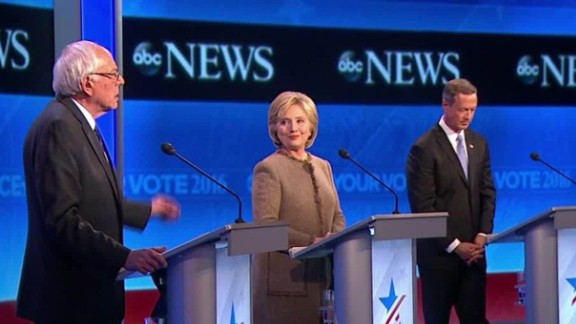 Now playing
01:54
Clinton, Sanders, O'Malley talk spouses' roles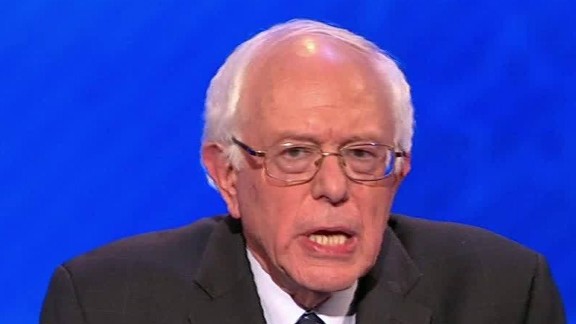 Now playing
00:46
Bernie Sanders: Corporate America 'ain't gonna like me'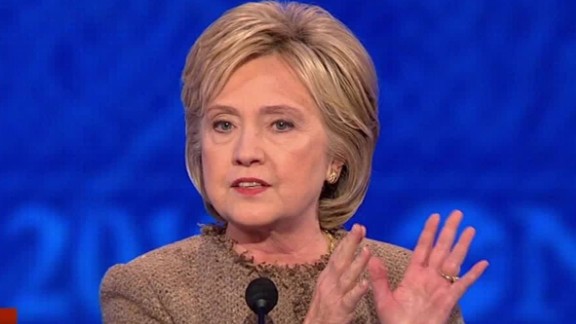 Now playing
01:13
Clinton: Trump rhetoric encourages radicalization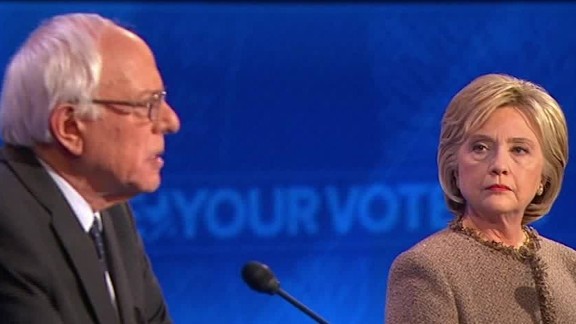 Now playing
01:40
Bernie Sanders addresses data breach controversy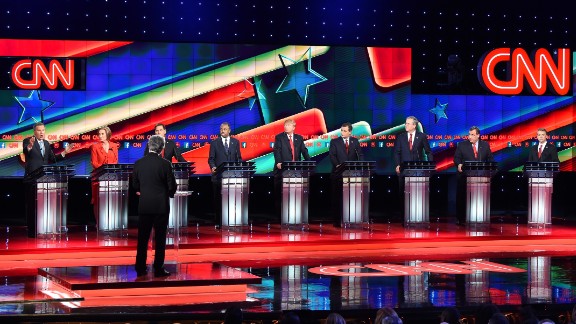 Now playing
01:35
CNN Republican debate in 90 seconds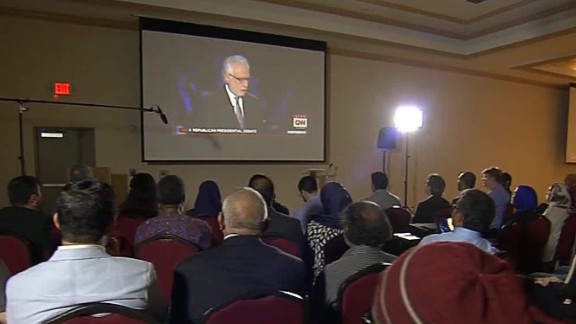 Now playing