Editor's Note: Michelle Nunn is president and CEO of the humanitarian organization CARE. For more on CARE's response to the Syrian refugee crisis, go to www.care.org. The views expressed are her own.
(CNN) —
Last week, near the Syrian border in Turkey, I sat cross-legged on a rug in a hot, barren room with three refugee families. They described to me the ordinary, middle-class life they once had in Syria, and how it had disappeared in a blur of bombs, fighting and fear.
When Kobani suddenly came under attack last year, these families fled with just a few suitcases. Their homes were destroyed. They and hundreds of other families went eight days with no food. And then they languished for days at the Turkish border, terrified, waiting to cross into safety. One refugee, who told me she thought she might die several times along the way, called it "the journey of death."
Such experiences were far from unusual. In all, more than 140,000 Syrians poured into Turkey in October of last year – the single largest influx of refugees since the conflict began over four years ago. But now, nearly one year later, the world is finally "seeing" the plight of these refugees through the images of those who have made the dangerous journey to Europe – and the thousands, tragically, who did not make it. Particularly heartbreaking is the photo of a small, lifeless body on a Turkish beach. That boy, Aylan, and his family are also from Kobani.
And what is the world seeing now that it has opened its eyes? A staggeringly large humanitarian crisis. In Syria, there are an estimated 12 million people without basic shelter, water, or sanitation. Four million refugees, meanwhile, have poured into Turkey, Lebanon, and Jordan.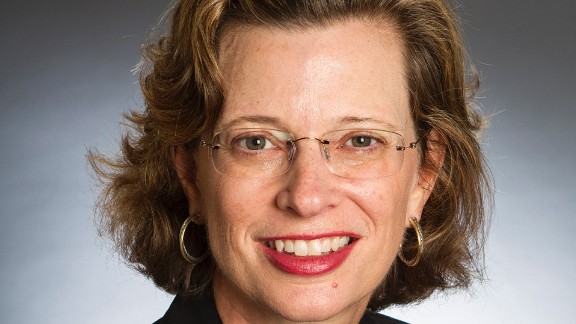 Caroline Joe/CARE
Yet neighboring countries, which have absorbed some 97% of Syrian refugees, are getting little support.
As a global community, we are failing to meet the enormous threshold of need. Only 30% of the United Nations' $5.5 billion humanitarian funding appeal for Syria has been met. Humanitarian organizations on the ground are falling short of resources and simply need more support. The needs for health care, education and basic supplies are immense. This even as refugees are paying large sums of money and risking their lives to crawl into unstable boats or walk hundreds of miles across Europe.
The long-term solution, of course, is peace. We need new diplomatic efforts to ensure the enforcement of U.N. resolutions calling not only for a peaceful, political solution to the conflict in Syria, and also protection of civilians and access for humanitarian assistance.
Yet in the fifth year of this crisis, Syrians are looking for other options for rebuilding their lives. The problem is that resources in bordering countries are overstretched, meaning other nations must start shouldering some of the responsibility through increased resettlement opportunities to Syrians. In the meantime, there will be families like the ones I met in Jordan and Turkey – shopkeepers, construction workers, teachers and doctors – whose lives have been turned upside-down.
One mother's story in particular has stuck with me. Her two older boys, ages 9 and 13, now work full-time to provide enough money for the family to survive. Her boys, she told me, never missed a day of school in Syria. And then, feeling the need to explain further, she pulled up her 6-year-old son's shirt. There, on his exposed belly, was a jagged scar from the shrapnel that had torn through his body and destroyed their home. "What choice did I have but to leave?" she said.
Indeed, what choice did she have? This is a complicated crisis, but that does not mean we don't have a moral duty to meet the simple humanitarian needs for shelter, food, education, and health care for millions of vulnerable people. And each of us has the capacity to be a part of this response. When I asked a Syrian doctor what message he wanted to convey to the world he said, "The Syrian people need to see some message of hope."
This week, I am in Brussels, where I have witnessed people's compassion and generosity at an informal camp of more than 300 refugees that spontaneously popped up in a city park. I met so many volunteers, including a large Belgian family who has been bringing home cooked meals to refugees every night for the past week.
This is the kind of humanity that must build into a global movement, one that reaches inside Syria and to neighboring countries where the vast majority of Syrian refugees are trying to rebuild their lives. This ongoing crisis will soon fade from the headlines, but our actions cannot. Let's continue to build upon this movement, by sending Syrians everywhere that hope and letting them know that we "see" them and we "hear" them – we will not only bear witness, but we will act.
Join us on Facebook.com/CNNOpinion.
Read CNNOpinion's Flipboard magazine.