Story highlights
Serena Williams is just two matches away from completing the calendar grand slam
Only three females have achieved the feat before -- Steffi Graf, Maureen Connolly and Margaret Court
Williams faces Italian Roberta Vinci in U.S. Open semifinal
Two matches from making history.
That's the position Serena Williams finds herself in going into her U.S. Open semifinal against Roberta Vinci.
Should two positive results follow in New York over the coming days then she will have achieved something only ever done before in the women's game by three others – the calendar grand slam.
No female player since Steffi Graf in 1988 in the Open Era has managed the feat, while Maureen Connolly and Margaret Court are the only others to find themselves on such an esteemed list, securing their slams in 1953 and 1970 respectively. No male, meanwhile, has done it since Rod Laver in 1969.
But with the Australian Open, French Open and Wimbledon titles already in the bag this year, Williams has the chance to rewrite the record books at Flushing Meadows.
She has already claimed the so-called "Serena Slam" – for the second time in her career – having won the last four majors in a row, and is now on course for one of the greatest runs ever in professional tennis.
World No. 43 Vinci stands in her way, before a potential final against Flavia Pennetta or second seed Simona Halep, should Williams safely negotiate her way past the Italian. Williams and Vinci were due to battle Thursday but rain pushed back the women's semifinals to Friday.
Vinci, who is competing in her first ever grand slam semifinal after beating Kristina Mladenovic in three sets in the previous round, has not beaten Wiliams in four career attempts.
"I'm not going to underestimate her," Williams said of Vinci. "She has played really well. She's not in the semifinals of a grand slam for no reason. She knows what to do and she knows what to play.
"I just think it was great that I just played her because I kind of know what to expect, and I'll be more ready for it this time."
Doing it the hard way
Williams has often done it the hard way in grand slams in 2015, having toiled at times in Melbourne, Paris and London before ultimately prevailing.
Sickness was overcome during January's Australian Open final against Maria Sharapova, while at the French Open she was forced to win a deciding set in five of her seven matches.
"In Australia I was, like, puking before I walked on the court. At the French [Open] I just – it was only by the grace of God and miracle that I won that," Williams told CNN Sport last month.
The U.S. Open seems to have ran a little smoother so far for Willams, however, having dropped only two sets en route to the last four, against Bethanie Mattek-Sands and sister Venus.
Vitalia Diatchenko, Kiki Bertens, Mattek-Sands, Madison Keys and sister Venus have all been dismissed, but the six-time U.S. Open champion is expecting a different challenge from Vinci, who possesses one of the game's best slice backhands.
"She's going to present a completely different game from my last four or five matches," Williams said.
"She has nothing to lose. I don't either. So we're just going to go out and have a lot of fun."
Plenty at stake
While Williams says she has nothing to lose, there is certainly much to gain for the 33-year-old, who is chasing a fourth straight U.S. Open title and seventh overall.
Defeat would, of course, rob her of the chance to land that career grand slam, while it would also bring to an end her run of four consecutive major victories.
That's a record exceeded only by Connolly, Court and Martina Navratilova, who all racked up six straight grand slam titles.
Williams also has the chance to land her 22nd grand slam title in New York, which would equal Graf's Open Era record and leave her just two shy of Court's all-time mark.
Plenty at stake and much more history to be written for Williams – just two matches to go.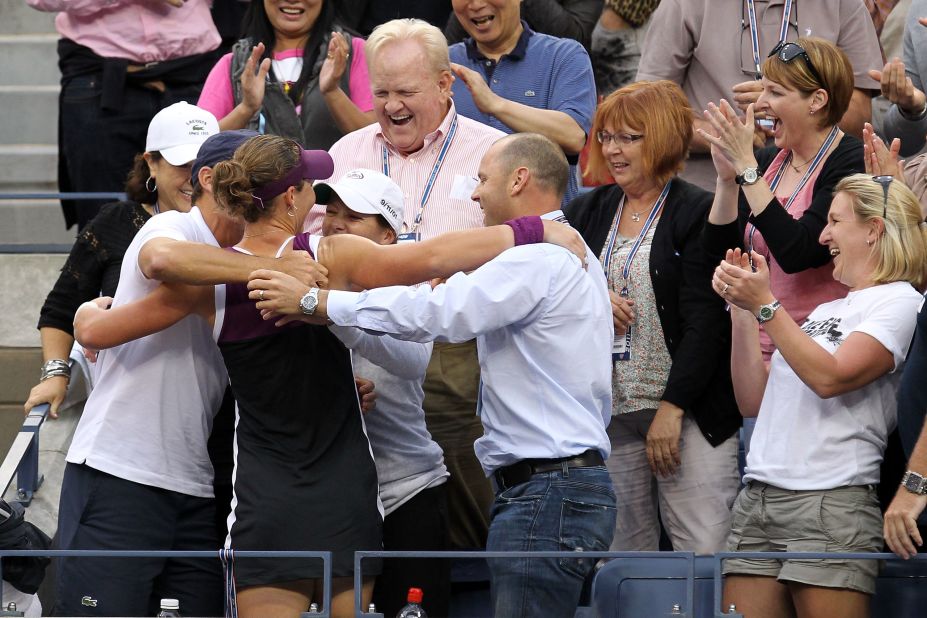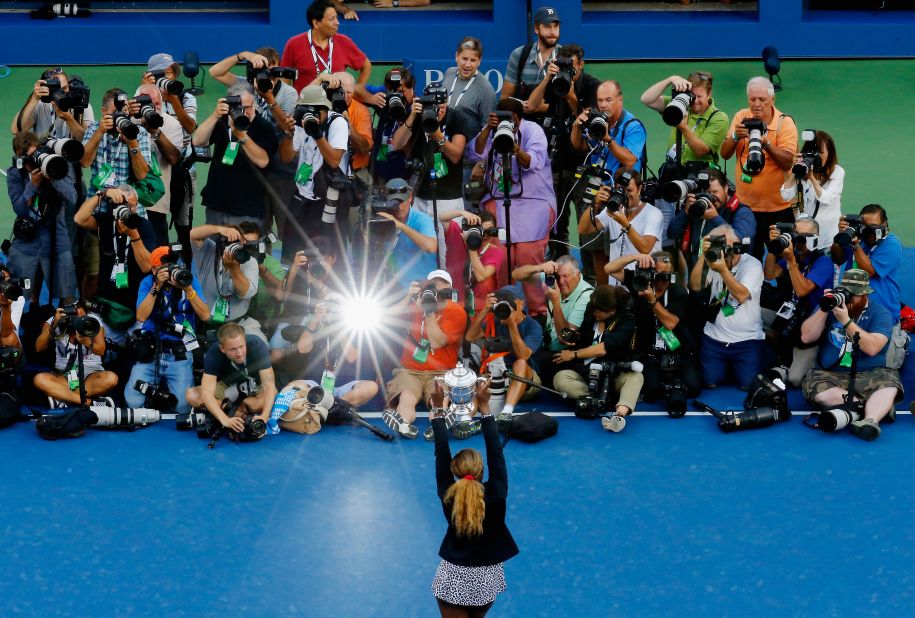 It's tough, but beating Serena Williams at a major is possible