Editor's Note: Peter Burling is a former New Hampshire state senator, a supporter of Martin O'Malley's campaign for the 2016 Democratic presidential nomination, and a member of the Democratic National Committee. The opinions expressed in this commentary are his.
Story highlights
Democrats limiting debates to six and punishing candidates who take part in unsanctioned debates
Peter Burling: People in New Hampshire, and nationally, deserve to hear much more from candidates
The former chair of the Democratic National Committee has written a defense of the debate schedule imposed on this year's primary process by the DNC. There is nothing in what Mr. Fowler says that does not bear serious consideration. However, it is what he doesn't say that raises many questions.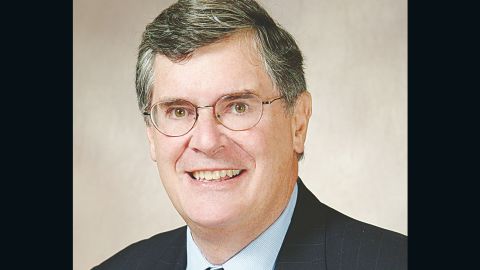 For example, why does the DNC think it is important to impose an unprecedented banishment rule against any Democratic candidate feisty enough to participate in an unsanctioned debate?
For Bernie Sanders, who gathers up an audience of 10,000 people almost without breaking a sweat, this rule must seem like a pair of handcuffs custom crafted to control his behavior.
Sen. Sanders is openly suggesting that he will invite a Republican to debate right now. If he does so, will he be barred from other Democratic debates? We don't know what will happen if the DNC tries to impose such punishment on one of our top candidates, but I've got a pretty good idea.
Another question is why has the DNC scheduled New Hampshire's only debate six days before Christmas. Does no one in the DNC leadership remember how wonderful the holiday season is, and how far down the Christmas "to do" list a Democratic debate is likely to be, even for those of us who are completely committed to the process of picking someone who will win in 2016?
I've also pondered why the Democratic voters of the state of New Hampshire have been treated like children when it comes to presidential debates, told what they may have and when they may have it, but given no say in the matter. I've never been the chair of the DNC, but I have been voting in New Hampshire presidential primaries since 1968.
As Democratic Leader of the New Hampshire House and a state senator after that, I learned that debates serve the local party in critical ways. Citizens get fired up, and people pay attention. Voters get to press the flesh with candidates who show up to debate, and the decades of experience that Granite Staters bring to the primary process come into play as they weigh the merits and demerits of each campaign. Is all of that valuable energy and activity to be passed over? Really?
Finally, the larger question on the DNC's actions is: Why is it important for the Democratic Party to abandon its fundamental principles for this race? During the 2008 cycle, in New Hampshire alone, there were three debates before the first-in-the-nation primary. This time around, there are three debates total, nationally, before the New Hampshire primary.
The majority of us believe in fair and open debates as a way of spreading Democratic ideas and solutions. When we don't limit debate and impose unprecedented exclusivity rules on candidates, we are able to strengthen our candidates. This helps them practice their skills in preparation for the difficult political struggle to come, against the GOP. Debates also allow us to see how candidates perform in person, with competition, laying out their visions for the future.
What possible reason could there be to give up on a debate schedule that has given us Presidents like Clinton and Obama? This is another question the DNC has yet to answer.
Join us on Facebook.com/CNNOpinion.
Read CNNOpinion's Flipboard magazine.