Story highlights
The child's mother and brother also drowned in Turkey
"Everything I was dreaming of is gone," says his father, Abdullah Kurdi
Aylan Kurdi's last journey was supposed to take him to a safe home – hundreds of miles away from the relentless war in his native Syria.
Instead, it ended with a funeral for the 2-year-old in the city his family tried to flee.
Aylan's body arrived in the Turkish city of Istanbul on Friday. From there, it made its final trip home to Kobani, the Syrian city his family left to escape the daily barrage of bombs.
The tiny boy with a cheeky smile may be gone, but the wrenching images showing his drowned body will live on.
The photos, which have galvanized the world and become the latest symbol of the migrant crisis in Europe, show his body lying on a Turkish beach. He's wearing a red shirt and black shoes, his face partly covered by sand and gentle waves, as if he were sleeping.
Opinion: Aylan Kurdi photos: Why the world needed to see them
Only his father survived
Aylan's family was among the throngs making the treacherous journey aboard overcrowded rafts in the choppy Mediterranean waters.
Exhausted by the constant conflict and struggle for survival, they left their hometown in search of a better, safer life.
Aylan, his brother, Galip, 4, and mother, Rehen, drowned trying to make that dream a reality. The children's father, Abdullah Kurdi, survived, and accompanied their bodies to Kobani, where they were buried.
"I don't know what to do," he said as three coffins sat nearby. "I don't know what to say."
Kurdi said he will stay in the war-torn city where his wife and children are buried adjacent to one another.
Toddler's dad: 'Everything I was dreaming of is gone'
Tiny body, big message
Abdullah Kurdi says the trip from hell started when he boarded a small, overcrowded boat in Turkey with 12 people on board. It was manned by two smugglers: a Turk and a Syrian.
"I told him, 'Should we empty the boat? Should I get off with my wife and child?' "
One of the smugglers replied, "'No, no, it is good,'" he recounted.
As soon as the boat set out, large waves crashed against it. They pounded harder, forcing one smuggler to jump overboard and swim toward shore. Kurdi said he tried to take control of the boat, but it capsized in the rough waters.
"I tried to reach for my wife and children," he said. "I was in the water for 20 minutes. One person after another was dying."
Artists reimagine photo of toddler
Kurdi, who was trying to get to Sweden by way of Greece, described his life as hopeless without his family.
"I don't want anything else from this world," he said. "Everything I was dreaming of is gone. I want to bury my children and sit beside them until I die."
On Thursday, four Syrian citizens were taken into custody, suspected of human trafficking in connection with their deaths and those of nine others whose bodies washed ashore, according to Turkey's semiofficial Anadolu news agency.
Opinion: Toddler's image stops us in our tracks
Trying to get to Canada
Canadian Member of Parliament Fin Donnelly told CNN partner CTV that Abdullah's sister Tima Kurdi, who lives in Vancouver, had filed refugee paperwork to obtain permission for the family to live in Canada, but the application had been rejected in June.
But Tima Kurdi, who lives in Vancouver, said the paperwork was for a different brother. The Department of Citizenship and Immigration Canada confirmed Thursday it never received an application for Abdullah.
Meanwhile, she had been sending money to Abdullah. She presumes that Abdullah used those funds to try to get his family to Canada. Tima knew of his plans to take the dangerous voyage, she said, and she recalled a phone call with Abdullah's wife in which Rehen said she was afraid to travel by water.
"He is so proud of his kids to be the wakeup call to the world," she told CTV. "He is proud of them so it will be better for the other Syrians in desperate need."
She said she sent him $5,000 Canadian dollars to pay for the trip and urged him to "make sure you buy a real life jacket and not a fake one."
He told her he purchased the life jackets.
Europeans distraught, divided as migrant crisis worsens
Thousands of migrants have died
The family's story isn't that different from those of migrants who have taken huge gambles, traveling by boat or train, shoving into buses or walking for days, sometimes months, trying to reach safe haven. Europe is struggling to establish a unified policy and provide practical help to them.
More than 2,600 people have died trying to cross the Mediterranean to Europe this year alone, making the area the most deadly migrant crossing point in the world, according to the International Organization for Migration, which warned last month that the number of deaths was soaring.
In one case, 71 bodies – mostly people who had fled Syria – were found in August in an abandoned truck in Austria. Their alleged smugglers were arrested in Hungary and Italy.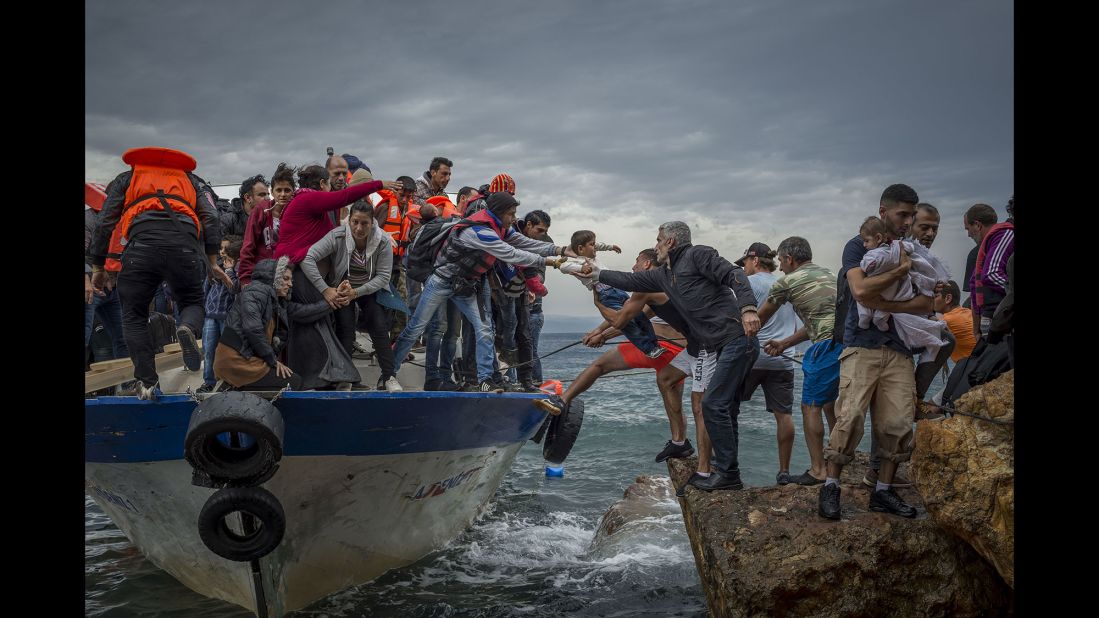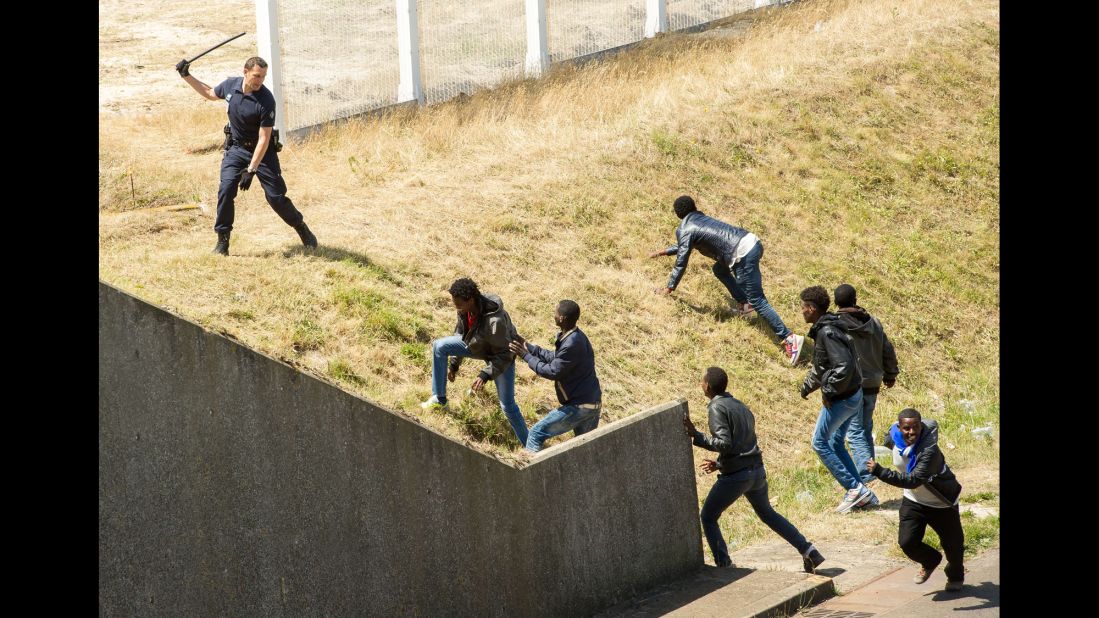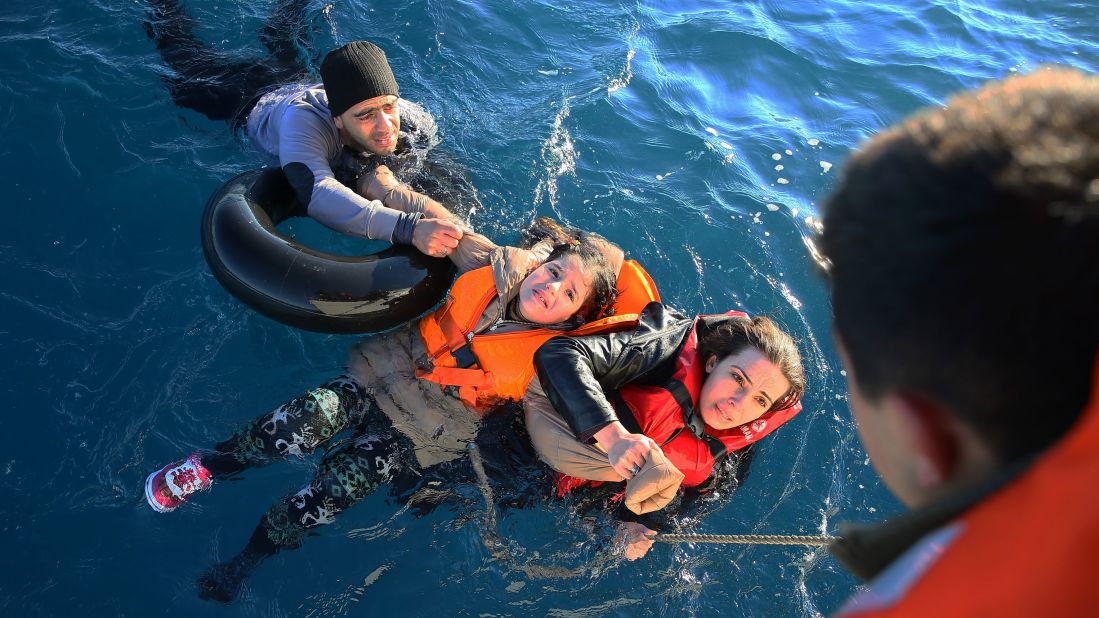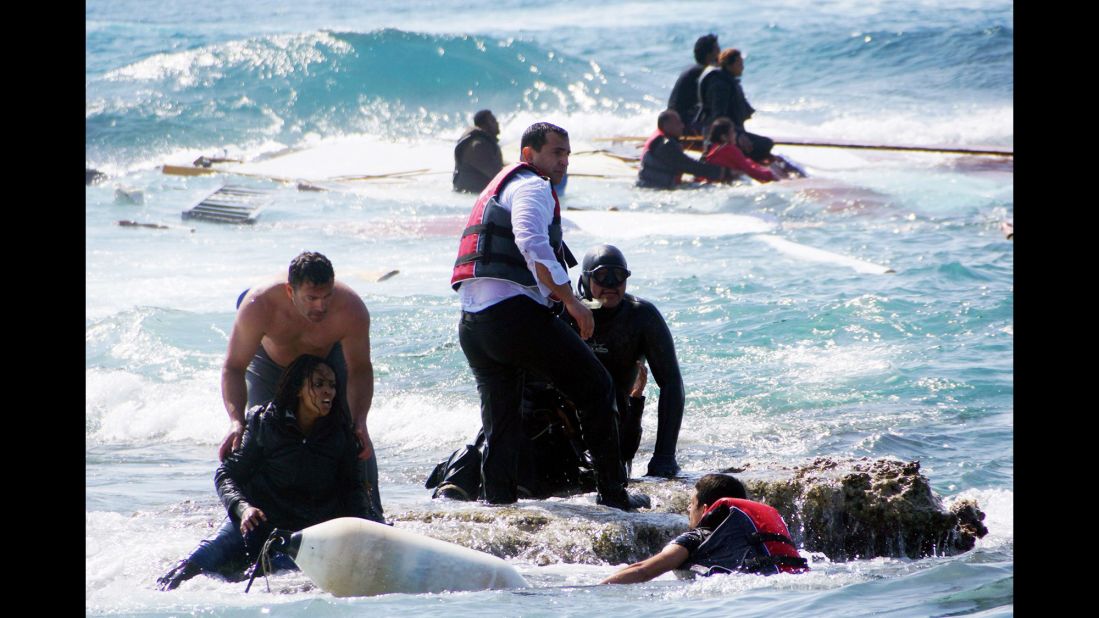 Europe's migration crisis in 25 photos
Nearly three-quarters of the world's migrant deaths this year have occurred in the Mediterranean, according to the organization. And the number of deaths in the region so far this year – 2,643 – is nearly 20% higher than last year's 2,223.
Some have drowned. Others have been crushed in stampedes. And some have been asphyxiated by boat engine fumes.
West to blame for Europe's migrant crisis, say Erdogan, Putin
Crisis spurs varied responses
More than 350,000 people have arrived in Europe so far this year, seeking sanctuary from war or persecution or poverty, or just seeking a better life.
Across Europe, there's been a wildly different response from governments and citizens, some wanting to take people in, others shutting them out.
Foreign Ministers Paolo Gentiloni of Italy, Frank-Walter Steinmeier of Germany and Laurent Fabius of France have presented the European Union with a joint document calling for a revision of asylum rules and a fairer distribution of refugees, according to the Italian Foreign Ministry.
"These people are forced to go on boats, they pay 4,000 or 5,000 euros and they die in these desperate circumstances," said Antonio Guterres, the U.N. high commissioner for refugees. "This doesn't make sense. We need to have a coherent response to this situation … only Europe as a whole, based on solidarity, can give that response."
Aylan's photo has sparked criticism of Europe for not doing enough to help the refugees and migrants escaping from Africa and the Middle East.
A country-by-country look at the migrant crisis
CNN's Catherine Shoichet and Ashley Fantz contributed to this report.