Story highlights
Some 2,000 migrants are stranded at the Keleti train station in Budapest, Hungary
Hungarian authorities are not letting them leave for Germany
Gul Tuysuz describes the conditions within their temporary camp
(CNN) —
In the heart of Hungary's capital, thousands of migrants and refugees have set up a temporary camp.
Hemmed in by businesses that refuse to share their water and electricity, and prevented from leaving for what they see as the safe haven of Germany, they help each other try to get by.
Instead of travelers with suitcases, the entire underground area in front of Budapest's Keleti international railway station is filled with migrants and refugees. The luckier ones have tents and blankets – others shelter underneath pizza boxes.
Here, even cardboard can make a huge difference.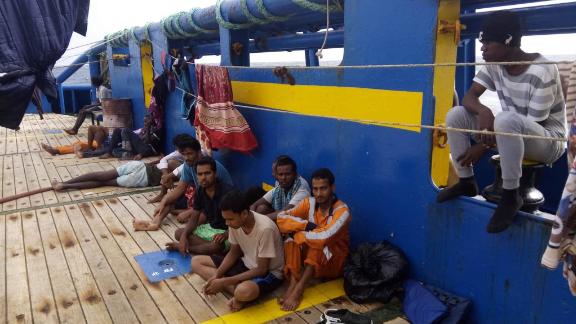 Now playing
00:50
Migrant ship stranded for two weeks at sea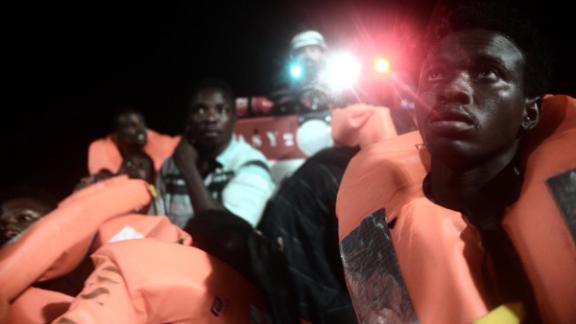 Now playing
02:31
The journey of a ship carrying 600 migrants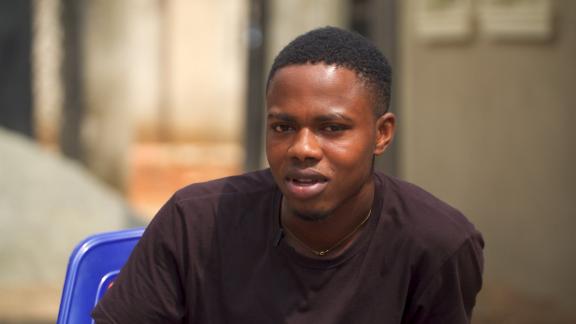 Now playing
03:57
Migrant returns home to brutal reality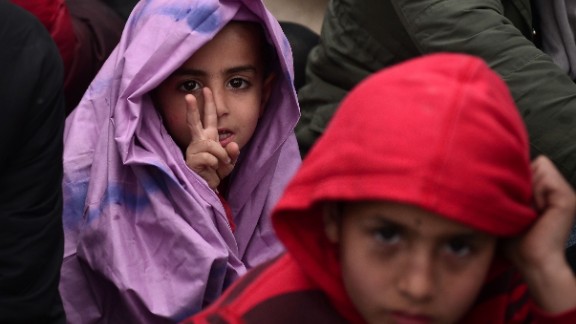 Now playing
01:47
A year in the life of migrants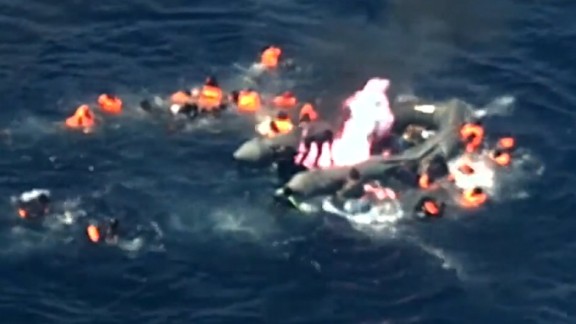 Now playing
00:43
Dramatic escape as migrant boat catches fire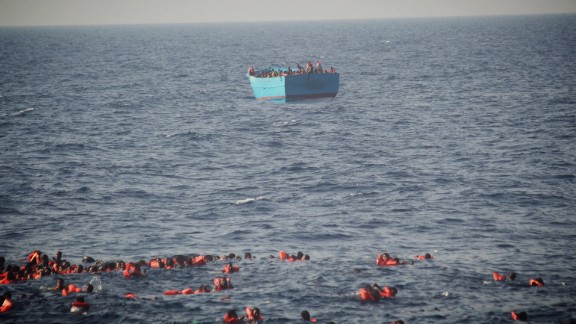 Now playing
00:49
Massive rescue effort in the Mediterranean
Now playing
00:57
Migrant boat lands on Spanish beach
Now playing
01:10
Sweden's refugees by the numbers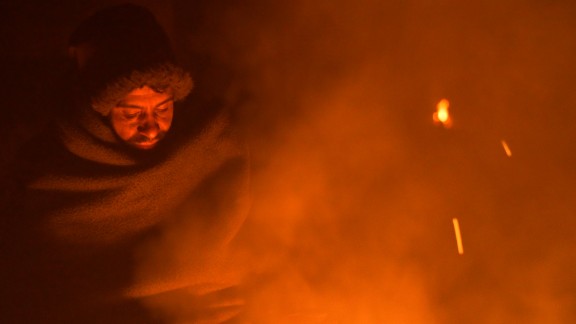 Now playing
01:41
Migrants in Serbia: A grim life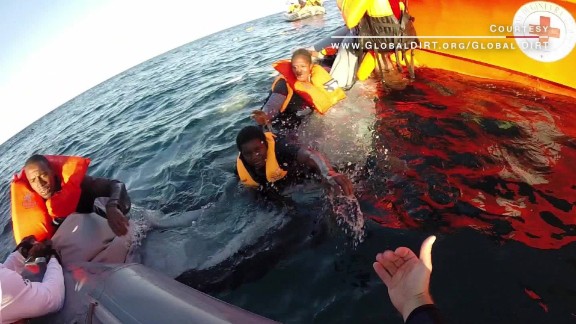 Now playing
03:29
Heroic crews rescue refugees lost at sea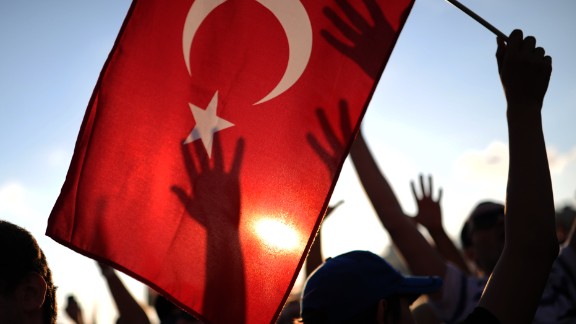 Now playing
01:09
Turkey: A country in turmoil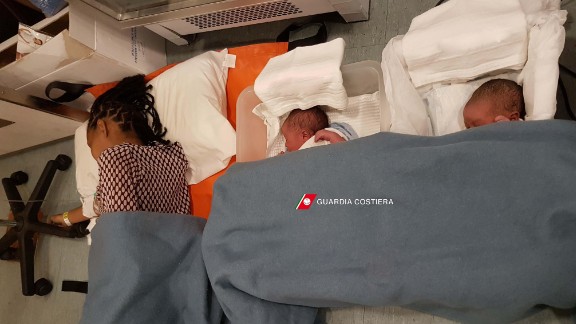 Now playing
00:50
Migrant mothers give birth on Italian rescue ship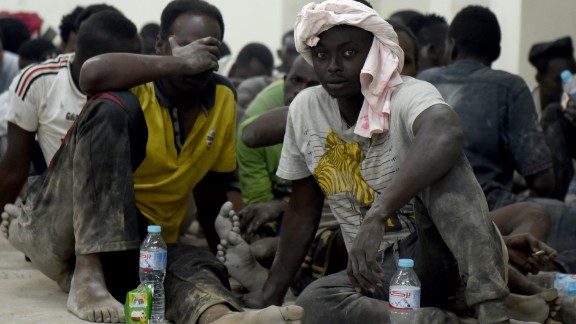 Now playing
01:02
Migrant boat capsizes near Egypt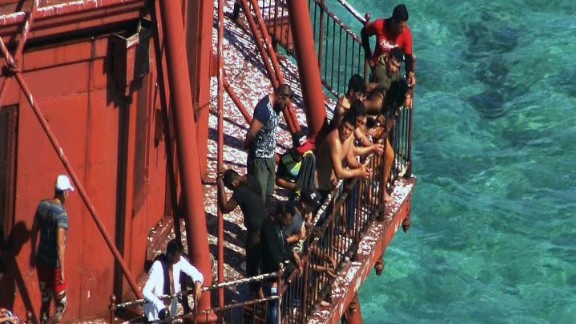 Now playing
00:46
Cubans who climbed lighthouse to be sent home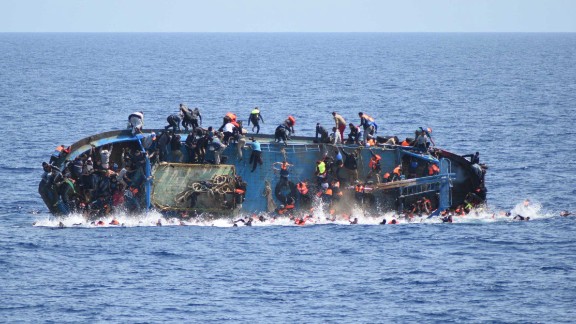 Now playing
00:55
Ship flips, throws 500+ overboard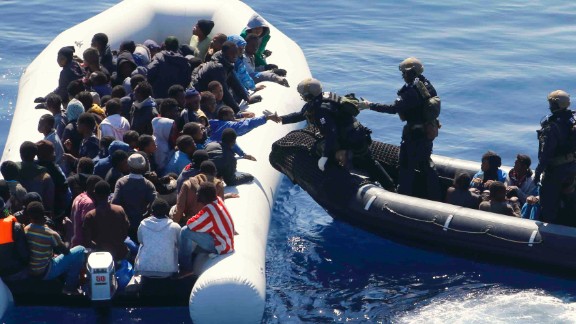 Now playing
01:48
ISIS infiltrates the migrant route in Libya
Others have covered their living areas with sheets of printer paper bearing messages. "We escaped from war and came to the big prison," one says. Another: "I miss my family because I lost my family in war Syria."