Story highlights
Amanda Peterson died of an accidental morphine overdose, a coroner says
Peterson died July 5; the actress was best known for 1987's "Can't Buy Me Love"
"Can't Buy Me Love" star Amanda Peterson died of an accidental morphine overdose, according to an autopsy report from the Weld County, Colorado, Coroner's Office.
Peterson was prescribed multiple medications at the time of her death, including the pain medication gabapentin for a hysterectomy, but morphine or other opiates were not among them, the autopsy said.
"Based upon a review of the medical records it is apparent that the decedent was naïve to opiates," the report noted, adding that Peterson had "reported ingesting a 'friends' morphine medication for unspecified pain 1 week prior to death."
"Thus, for unclear reasons it appears that the decedent was attempting to self-medicate her pain at the time of death," the report said. "The manner of death is accident."
Peterson died July 5. She was 43 years old, married and living in Greeley, Colorado, where she grew up.
Though she had several roles as a child and young adult performer, including a role in 1982's "Annie" when she was 9, she was best known for "Can't Buy Me Love," the 1987 movie in which she co-starred with Patrick Dempsey. Dempsey plays a geeky high schooler who pays a cheerleader, played by Peterson, $1,000 to be his girlfriend for a month.
Her last role came in 1994's "Windrunner," according to IMDb.com.
Photos: People we lost in 2015
Photos: People we lost in 2015
Photos: People we lost in 2015
Photos: People we lost in 2015
Photos: People we lost in 2015
Photos: People we lost in 2015
Photos: People we lost in 2015
Photos: People we lost in 2015
Photos: People we lost in 2015
Photos: People we lost in 2015
Photos: People we lost in 2015
Photos: People we lost in 2015
Photos: People we lost in 2015
Photos: People we lost in 2015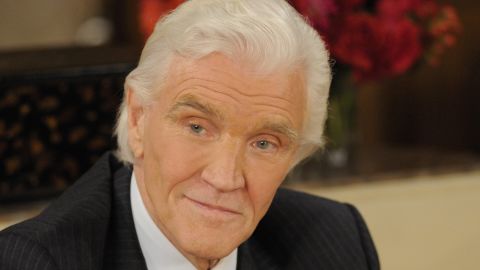 Photos: People we lost in 2015
Photos: People we lost in 2015
Photos: People we lost in 2015
Photos: People we lost in 2015
Photos: People we lost in 2015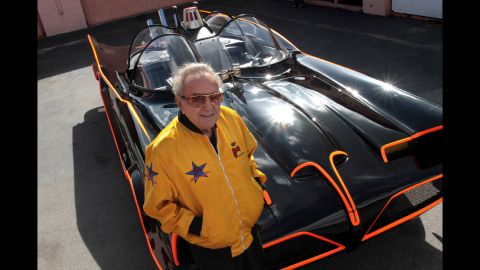 Photos: People we lost in 2015
Photos: People we lost in 2015
Photos: People we lost in 2015
Photos: People we lost in 2015
Photos: People we lost in 2015
Photos: People we lost in 2015
Photos: People we lost in 2015
Photos: People we lost in 2015
Photos: People we lost in 2015
Photos: People we lost in 2015
Photos: People we lost in 2015
Photos: People we lost in 2015
Photos: People we lost in 2015
Photos: People we lost in 2015
Photos: People we lost in 2015
Photos: People we lost in 2015
Photos: People we lost in 2015
Photos: People we lost in 2015
Photos: People we lost in 2015
Photos: People we lost in 2015
Photos: People we lost in 2015
Photos: People we lost in 2015
Photos: People we lost in 2015
Photos: People we lost in 2015
Photos: People we lost in 2015
Photos: People we lost in 2015
Photos: People we lost in 2015
Photos: People we lost in 2015
Photos: People we lost in 2015
Photos: People we lost in 2015
Photos: People we lost in 2015
Photos: People we lost in 2015
Photos: People we lost in 2015
Photos: People we lost in 2015
Photos: People we lost in 2015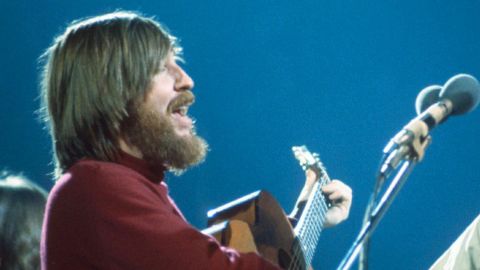 Photos: People we lost in 2015
Photos: People we lost in 2015
Photos: People we lost in 2015
Photos: People we lost in 2015
Photos: People we lost in 2015
Photos: People we lost in 2015
Photos: People we lost in 2015
Photos: People we lost in 2015
Photos: People we lost in 2015
Photos: People we lost in 2015
Photos: People we lost in 2015
Photos: People we lost in 2015
Photos: People we lost in 2015
Photos: People we lost in 2015
Photos: People we lost in 2015
Photos: People we lost in 2015
Photos: People we lost in 2015
Photos: People we lost in 2015
Photos: People we lost in 2015
Photos: People we lost in 2015
Photos: People we lost in 2015
Photos: People we lost in 2015
Photos: People we lost in 2015
Photos: People we lost in 2015
Photos: People we lost in 2015
Photos: People we lost in 2015
Photos: People we lost in 2015