Story highlights
Moranbong is an all-female music group in North Korea, formed in 2012
It is believed that Kim himself formed the band as a symbol of his country's turn to modernity
The new, contemporary uniforms for the air hostesses of the national carrier also signify the nation's turn to the west
The young women step across the stage, wielding their violins like weapons, their gem-laden high heels reflecting the overhead stage lights against the black stage. The 20-something-year-old songstresses bear all the markings of your average pop music girl band, down to their fitted outfits and perfectly coiffed tresses.
But their lyrics reveal how the band, Moranbong, is not any bubble gum music group.
"How can he be so kind," the ladies sweetly croon about their repressive dictator, Kim Jong Un. "His smile is so warm and sweet. I have no choice but to be taken by him and his warm heart."
It is believed that Kim himself formed the North Korea girl band, Moranbong, in 2012 as a symbol of his country's turn to modernity.
It's little wonder that at a 2013 live performance, Moranbong flashed images of Kim on a big screen projector as they played their synthesizers and violins. The music crescendoed and another image of a missile appeared. The North Korean crowd stood up, clapped wildly, in the hypnotic state typical to crowds in the "Hermit Kingdom".
The video showed the long-range missile launching, heading west towards the Pacific Ocean. The crowd exploded in enthusiastic cheers as the missile hit an image of the United States.
Same message, new packaging, says Yoo Ho Yeol, a professor of North Korea Studies at Korea University. Professor Yoo and other North Korean analysts say the western influence in the DPRK's culture is noticeable and calculated, primarily in fashion and music.
Yoo believes these changes are likely to be more cosmetic; not indicative of a genuine, fundamental acceptance of new ideas. If anything, the regime's embrace of western culture is politically motivated to solidify support for Kim.
The message, says Yoo, is that Kim "… is a leader that is familiar with this strange and new and advanced culture and image or life," and that this would be seen as revolutionary, cementing his popularity among his people.
Modern uniforms
Signs of western influence are also popping up prominently in North Korea's fashion. On the cover of a North Korean propaganda magazine this month, five smiling young flight attendants walk through what appears to be Pyongyang Sunan International Airport, unveiling the new uniforms for North Korea's only airline, Air Koryo.
The flight attendants' dark blue fitted suits look more Chanel than Stalin, replacing the previous, staid Soviet-era outfits. It's reported that Kim Jong Un himself ordered the uniforms be modernized.
Kim's wife
The new North Korea can be spotted most prominently on Kim Jong Un's wife, Ri Sol Ju. Local television has shown the first lady of the DPRK, the nation's Kate Middleton, carrying designer bags and sporting sharp suits.
The clothing and pop music fits into the narrative of the youthful leader, often shown on North Korean television visiting construction sites for scientific laboratories and elaborate water parks. National news frequently reports Kim as flying his own private jet – a progressive leader constantly on the move.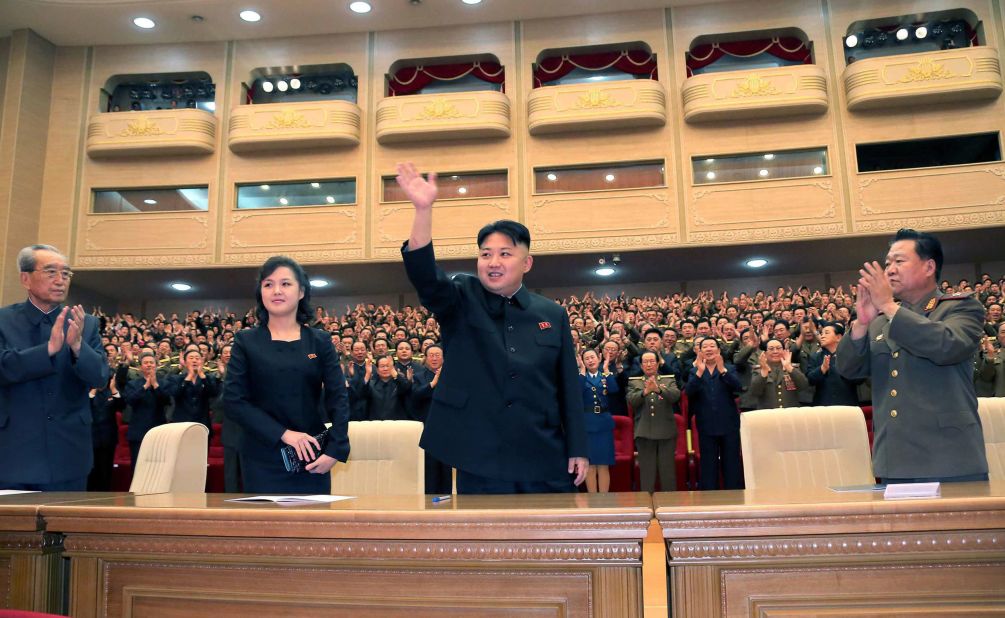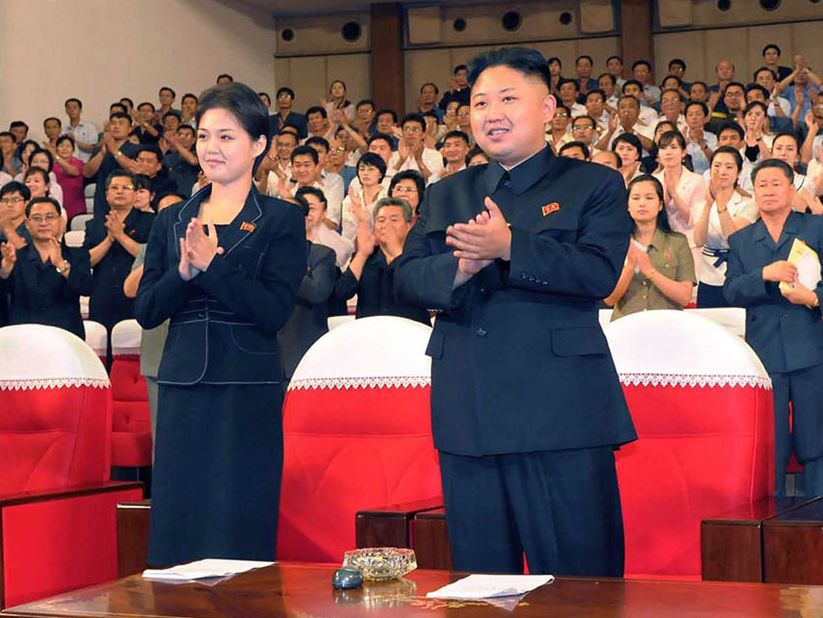 North Korea's first lady Ri Sol Ju seen for first time this year
North Korea's 'mosquito net'?
The peculiarity of the regime's embrace of certain western music tastes and fashion is that they borrow heavily from its sworn enemy, South Korea. Moranbong is fashioned like the South's most popular girl group, Girls' Generation. It's even more ironical when, in their latest conflict, North Korea objected to the blasting of Kpop music from South Korea's giant propaganda speakers.
Professor Yoo calls it the North Korean "mosquito net," letting in only what the regime wants and screening out the potent messages of democracy and freedom of personal choice. The latter presents a potential risk to the regime – not a military one, but one caused by human curiosity.
"The people may want to look beyond the screen," he says. "It's inevitable and could be a risk to the regime itself. Unexpected consequences might follow."