It's Tuesday, and here are five things to know for you new day.
CLINTON EMAILS
No news is good news: Salacious? Scandalous? No and no. Mundane? Yes. The latest Hillary Clinton email dump isn't exactly setting the world on fire. There may be some hidden gems, but an initial look at the 7,000 emails released by the State Department last night might make better bedtime reading material than page-turning political intrigue. More than 100 of them have been retroactively marked classified, although they weren't at the time they were sent. Clinton has caught plenty of political flak for keeping her emails on a private server. State Department folks are under a judge's order to release a new batch every month.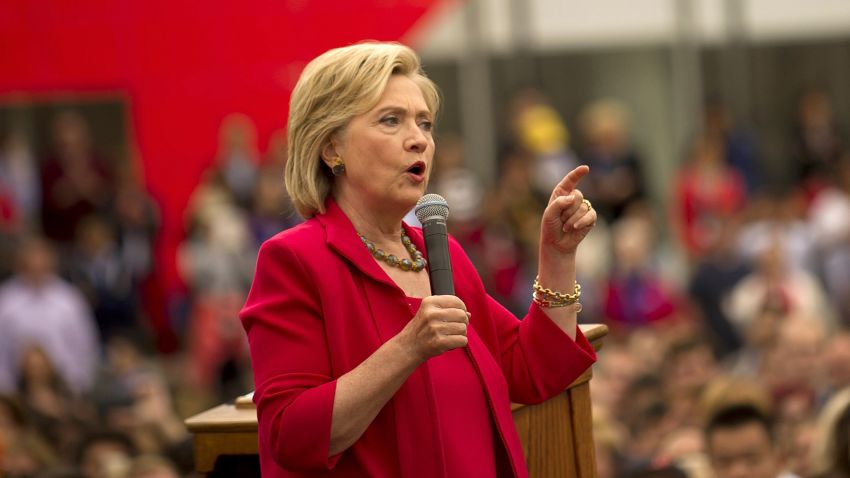 More emails released from Clinton's private server
TEXAS DEPUTY SHOT
Violent past: The man accused of killing a Texas deputy Darren Goforth unloaded 15 bullets into him, authorities say. All of the shots were fired from behind. Shannon J. Miles is charged with capital murder in the case. Three years ago, Miles was supposed to stand trail on a felony assault charge but was found mentally incompetent. After six months in a mental hospital, he was found mentally competent, but the assault victim was long gone and prosecutors dropped the case.
Prosecutor: Killer unloaded entire gun on slain deputy
SAME-SEX RULING
Follow the rules: A Kentucky clerk who refused to issue same-sex marriage licenses no longer has that option. The Supreme Court denied Kim Davis' emergency application. As an Apostolic Christian, she has religious objections to this summer's ruling that made same-sex marriage the law of the land. Davis had turned away eligible couples, but now her office must issue the licenses even if it contradicts her faith.
RANDOM SHOTS
Moving targets: Someone is taking aim at vehicles traveling along I-10 in Phoenix. Four have been hit in three days. Police think it's random. Not everyone realized their cars had been shot when the shootings happened, only seeing the damage later. Only one person was slightly injured. Authorities want the public to let them know if they have any information.
JEWISH CENTER SHOOTING
Nazi salute: Frazier Glenn Cross greeted his murder conviction in the deaths of three people at a Kansas Jewish community center with a hardy "Sieg heil." The 74-year-old had a history of espousing anti-Semitic and white supremacist views and was thought to be targeting Jews when he opened fire in April 2014. The victims were not Jewish. The jury will now decide if he gets the death penalty.
Cross found guilty of murder in Jewish campus shootings