Story highlights
NEW: TV station covers high school football game, first live event since fatal shootings
NEW: Investigators say he fired 17 rounds from a Glock pistol
NEW: Killer identified with mass killers and the 9/11 attackers, investigators say
(CNN) —
A television station in small-town Virginia started getting back to normal on Friday.
WDBJ sent a news crew to a high school football game Friday night, the first live event the station has covered since a reporter and cameraman were shot to death on the air Wednesday morning.
The shooting victims, Alison Parker and cameraman Adam Ward, were public faces in the tight-knit community of Roanoke, so the killings were on everybody's mind as Northside High faced Pulaski County in the season opener.
Fans observed a moment of silence before the game. Number 7's – for the station's channel number – were painted on the 30-yard-lines of the football field.
Two police officers stood by as two WDBJ journalists did a quick standup, but there were no problems. When the spot was finished, the cameraman gave the reporter a quick hug and said, "Attagirl."
Identified with 9/11 attackers
Vester Lee Flanagan fired 17 rounds from a Glock pistol in killing Parker, 24, and Ward, 27, and wounding the chamber of commerce official Parker was interviewing, the Franklin County Sheriff's Office said Friday in a press release.
Flanagan, 41, a disgruntled former station employee, identified "with individuals who have committed domestic acts of violence and mass murder, as well as the September 11, 2001 attacks on the U.S.," investigators said, based on writings he sent to ABC News and a search of his apartment.
Other details from the release: Investigators recovered two handguns, both Glocks, from the rental vehicle Flanagan crashed on I-66 in Fauquier County before killing himself. It appears he acted alone. There's no evidence to indicate his destination after the shooting.
The killing, investigators said, was "well-planned and premeditated."
Clues were found inside the rental car, a Chevrolet Sonic.
Inside the subcompact four-door sedan – a far cry from his usual ride, a 2009 Ford Mustang – police found a wig, a black hat, a shawl, sunglasses and a to-do list. Police also found three license plates.
Flanagan arranged to rent the car weeks before the shooting.
Victims shot in head
Parker and Ward suffered gunshot wounds to the head, the Roanoke office of the chief medical examiner said Friday. Parker was also shot in the chest, Ward in the torso.
Video later posted to social media sites belonging to Flanagan shows the gunman approaching Parker and photographer Ward as the reporter conducted a routine interview for a local story.
Ward's back is to the gunman. Parker is in profile, and the interviewee is facing the gunman. The shooter appears to take his time aiming the gun, presenting it and then withdrawing it, before composing the angle of his video.
He opens fire on Parker first. Both Parker and the interview subject scream, and the reporter is seen running away. It's unclear if she had been wounded at that point.
Ward's camera briefly captured the shooter pointing the gun down at him.
History of troubled mental state
The warning signs about Flanagan stretch back at least as far as 2000, 12 years before he was hired at – and fired from – WDBJ, the Roanoke TV station where Parker and Ward worked. Flanagan had difficulty with employers multiple times.
• In 2000, he was fired from WTWC in Tallahassee, Florida. The station said it was for "poor performance," "misbehavior with regards to co-workers" and his "use of profanity on the premises." Flanagan alleged a producer called him a "monkey," and because he complained, the station retaliated.
"He was very angry and troubled by a lot of things that had happened to him at work," said Marie Mattox, the attorney who represented him in a suit he filed against the station. "And I was concerned about just his mental status and whether he needed counseling."
CNN couldn't find any indication that he did. (The suit was settled).
Shooter's personnel files reveal disturbing WDBJ tenure
• Flanagan bounced around to a number of news stations, landing at WDBJ in Virginia in 2012. There, his records listed run-ins with co-workers and said he was a poor performer, leading his bosses to refer him to the company's employee assistance program.
"We made it mandatory that he seek help from our employee assistance program. Many companies have them. They provide counseling and other services, and we made it mandatory that he do that," WDBJ's general manager Jeff Marks said.
The final warning for the reporter came in December 2012, and he was fired in February 2013. Before police walked him out of the building, Flanagan handed his manager a small wooden cross and said, "You'll need this."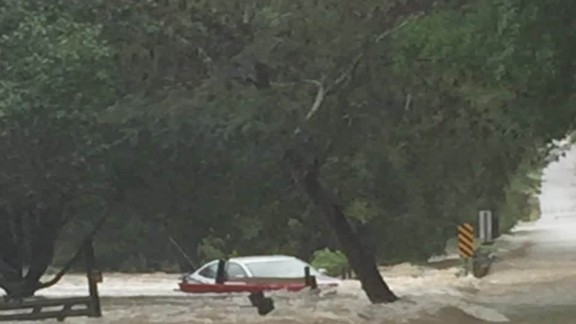 Now playing
04:24
Man, dog rescued from car in South Carolina flood
Now playing
06:53
WDBJ shooting survivor: 'I played dead'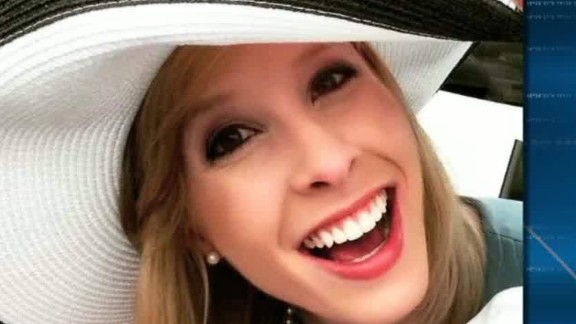 Now playing
02:47
Slain journalist's father: Alison was a force of nature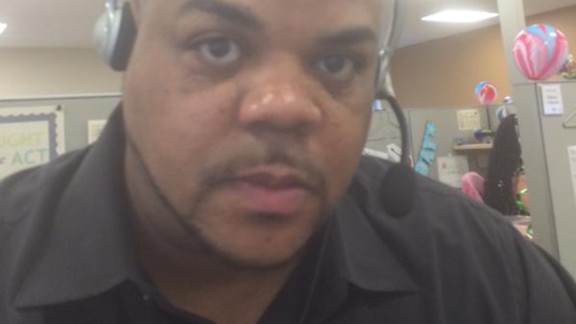 Now playing
03:28
Police find disguises in WDBJ shooter's car
Now playing
01:52
Alison Parker's boyfriend on stopping gun violence